I spent the day on Sunday clearing out our front garden, mulching and planting some new spring pansies. I used the flower pots that my girls and I made last April. One year later, the pots have held up and still look gorgeous. They are so easy and create such a pretty look. From last April to this April – Creating Vintage, French Flower Pots!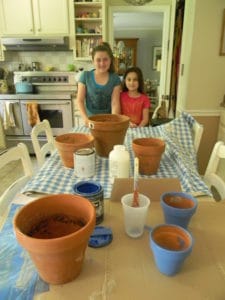 I saw the most beautiful picture of a house in France that had colorful, old clay pots full of flowers on the steps.  I recreated that look by finding old clay pots at various thrift stores and painting them myself (with a little help, of course!).  Today is "Take Your Child to Work Day" and so my girls stayed home and helped out with the project.
After washing the pots, I applied a coat of that true french country blue (latex paint) on some and Primer Red (chalk paint) on a few others.
Once dry, we added a crackle glaze to the little blue ones.  The girls then stenciled a fleur de lis onto the larger pot using a Annie Sloan's Paris Grey chalk paint.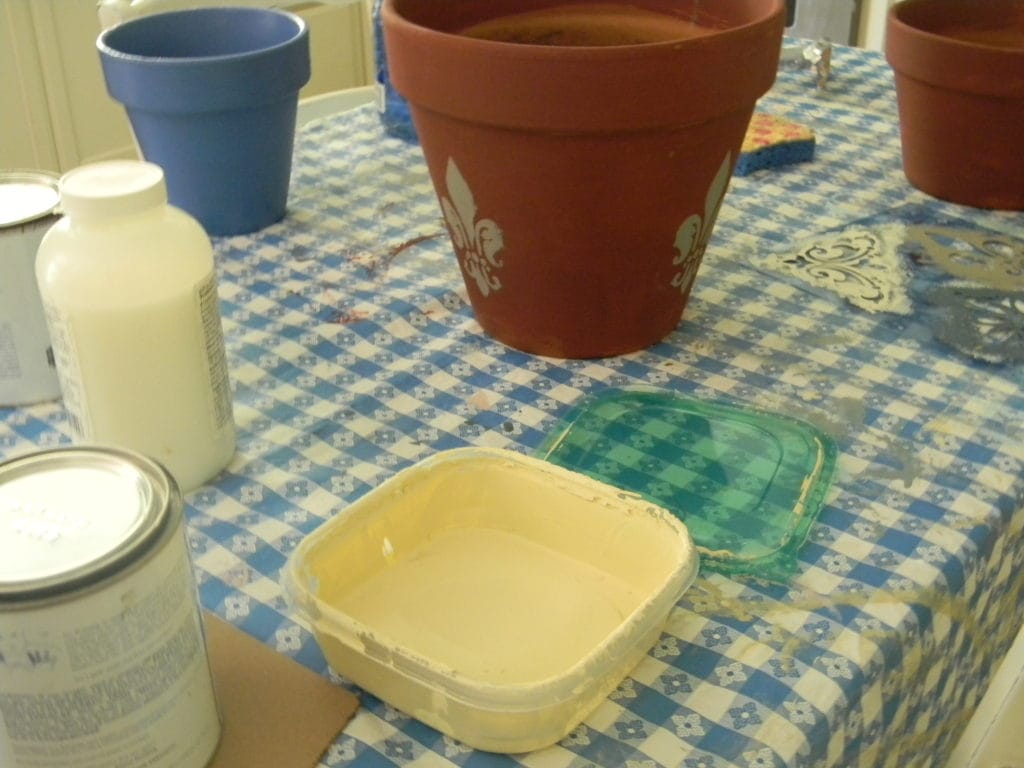 We then applied a wash of chalk paint over the pots by dipping the paint brush into water and applying a very diluted cream color chalk paint.  After wiping them down, I took my brush and used it to quickly stipple on more paint.  Just lightly get the end of the bristles wet and quickly dab it on.
Then out with my trusty sandpaper and, voila!  My French farmhouse look on a dime!  I am so pleased with the result.  A great "Take Your Kids to Work" day!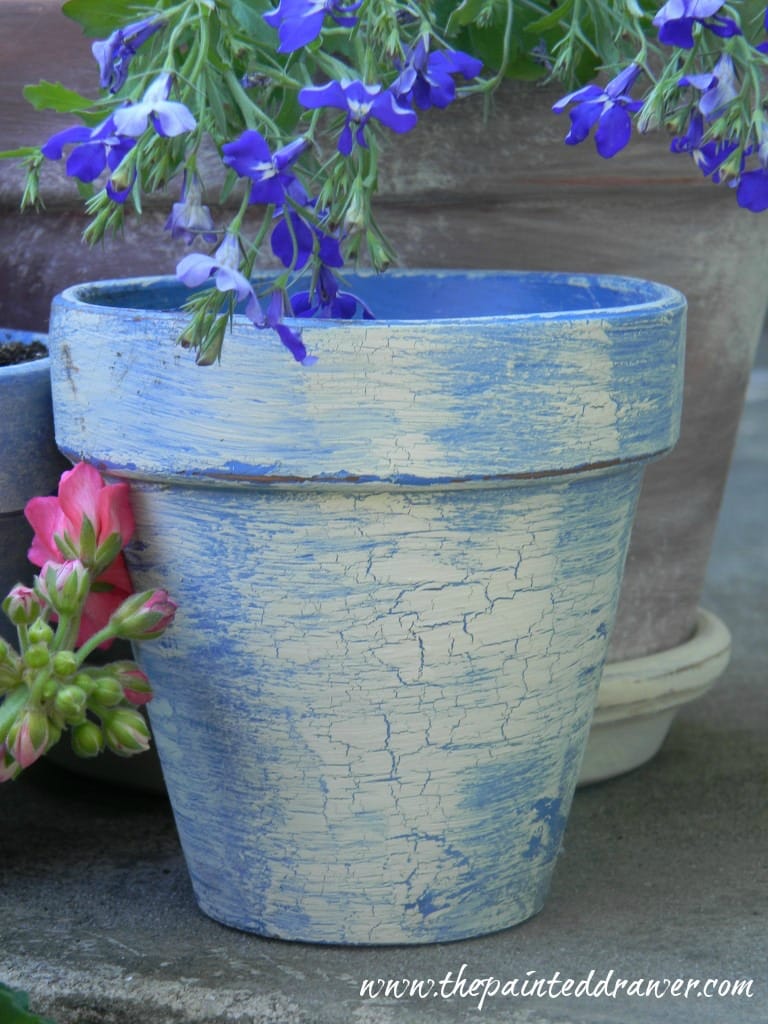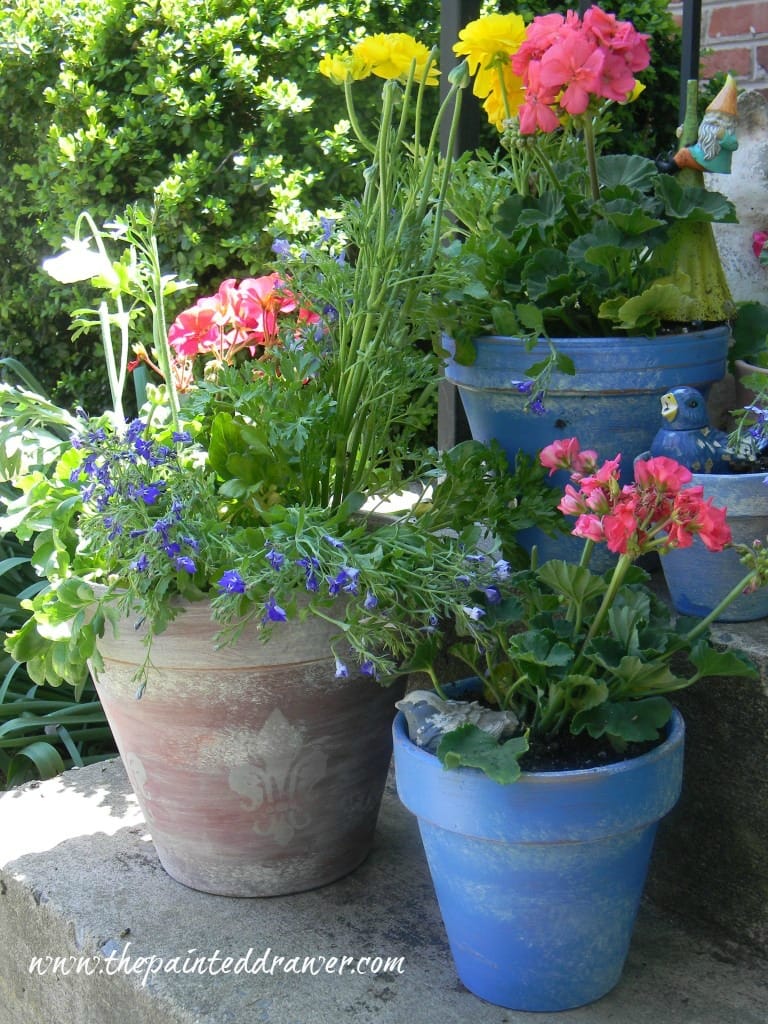 Join the Fun! I Always Love More Subscribers!