In the search to complete my son's bedroom set, I have been keeping my eyes open for a mid-century modern bedside table.  I stumbled across one the other day.  It is from the well known furniture company, Lane and is nicely constructed.  The drawer works perfectly.  It, of course, has dings, etc. but actually is in pretty good shape.
The best part?  It only cost $8.00 – quite the score!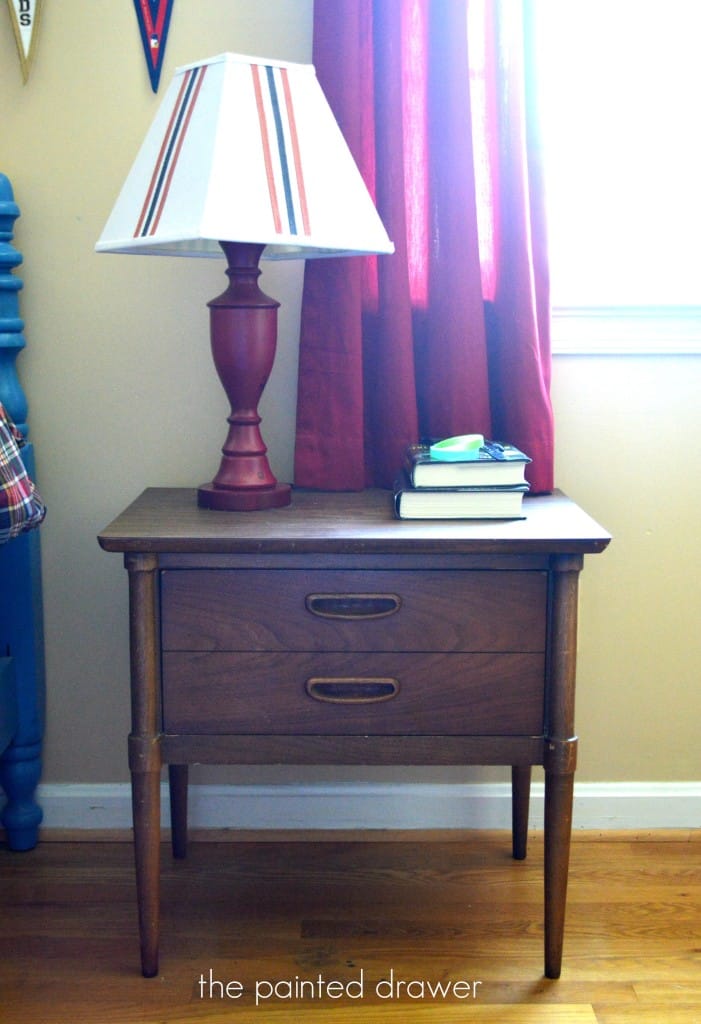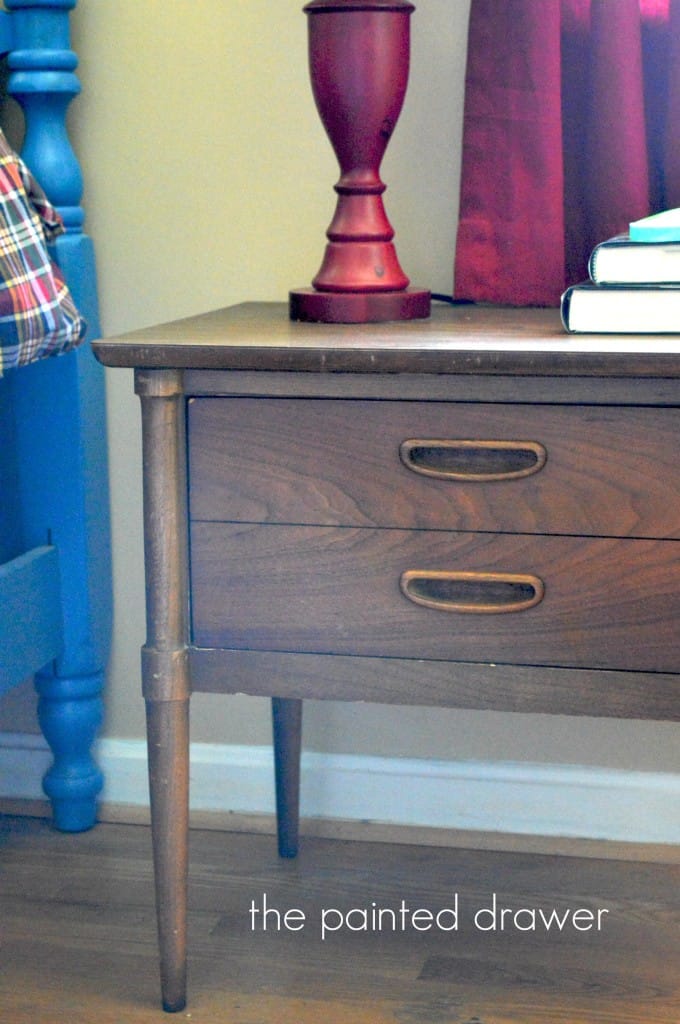 Here is the MCM Dresser in his room.  It looks great and is so useful with all of the storage.  It was about $20 when I bought it.  A great example of how to decorate on an extremely tight budget 🙂
I'm off to the garage where I am about to embark on the Bassett China Cabinet.  I finally have enough space to move around in there to get started!
It took me hours the other day to figure out, but I was able to change my site to a more mobile friendly version.  I hope it works well for those who may read this on a tablet or phone.  Cheers!