My daughter collects snow globes and has at least fifty of them on her shelf.  She loves them.  Some people collect stamps or old china.  I know that ironstone is hot right now with women scouring their local flea markets for their score.
I happen to love and collect vintage colored glass bottles. In particular, ones with interesting shapes or color.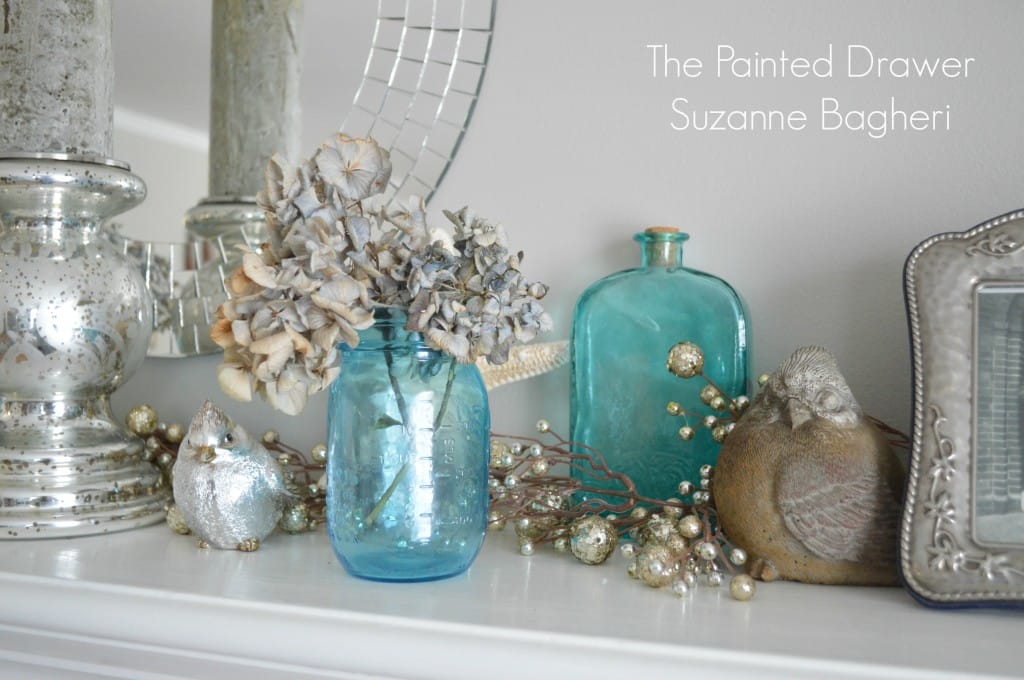 I seek them when out and about and… oooh, look what I found!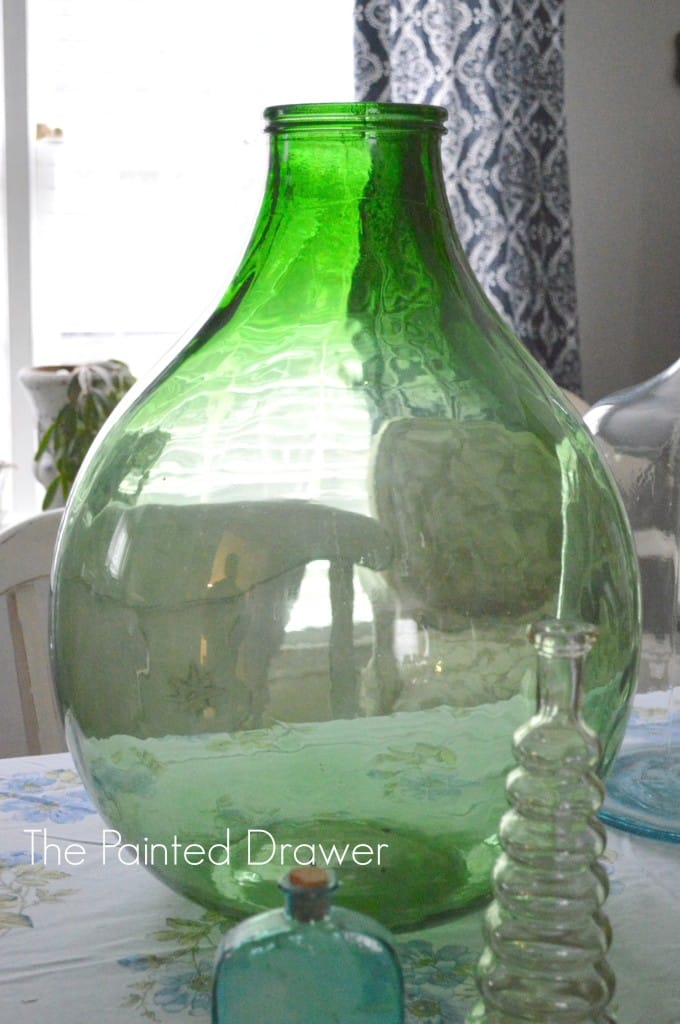 Such a beauty!  It is so large and the green is gorgeous.  I've placed it here with a few of my favorite vintage colored glass bottles for a photo shoot 🙂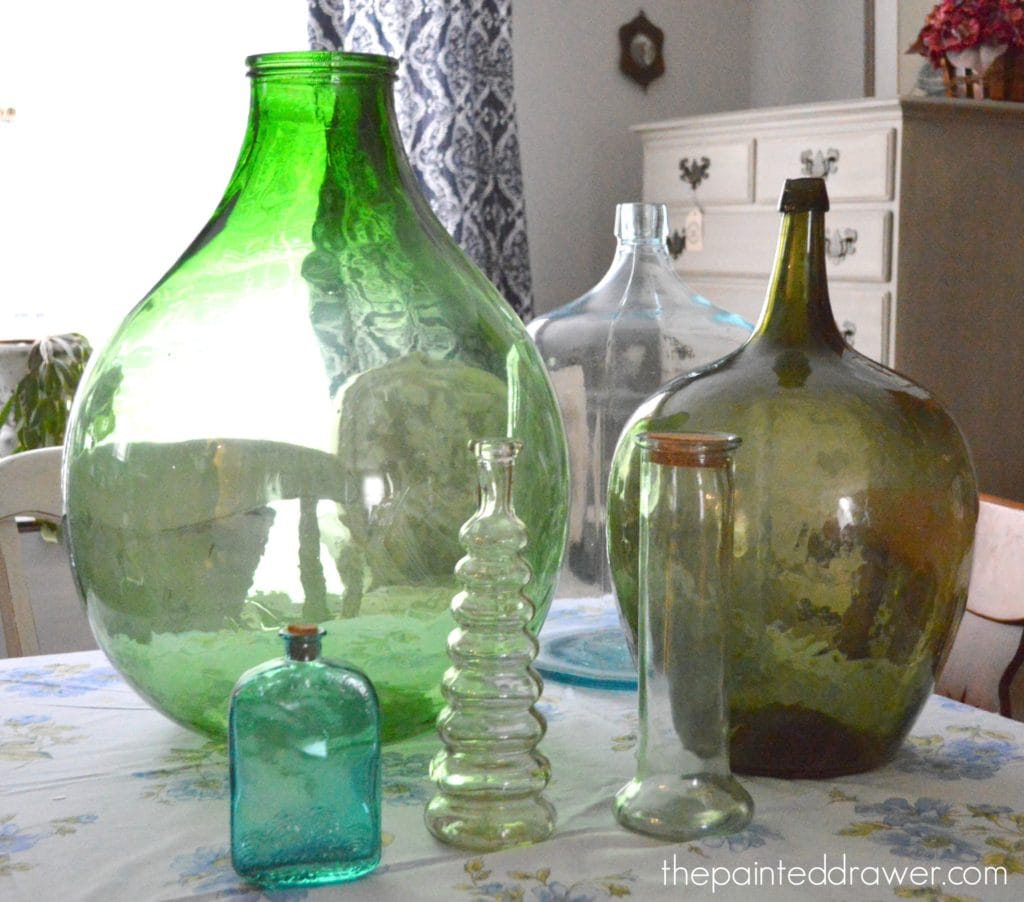 I use them when staging my furniture.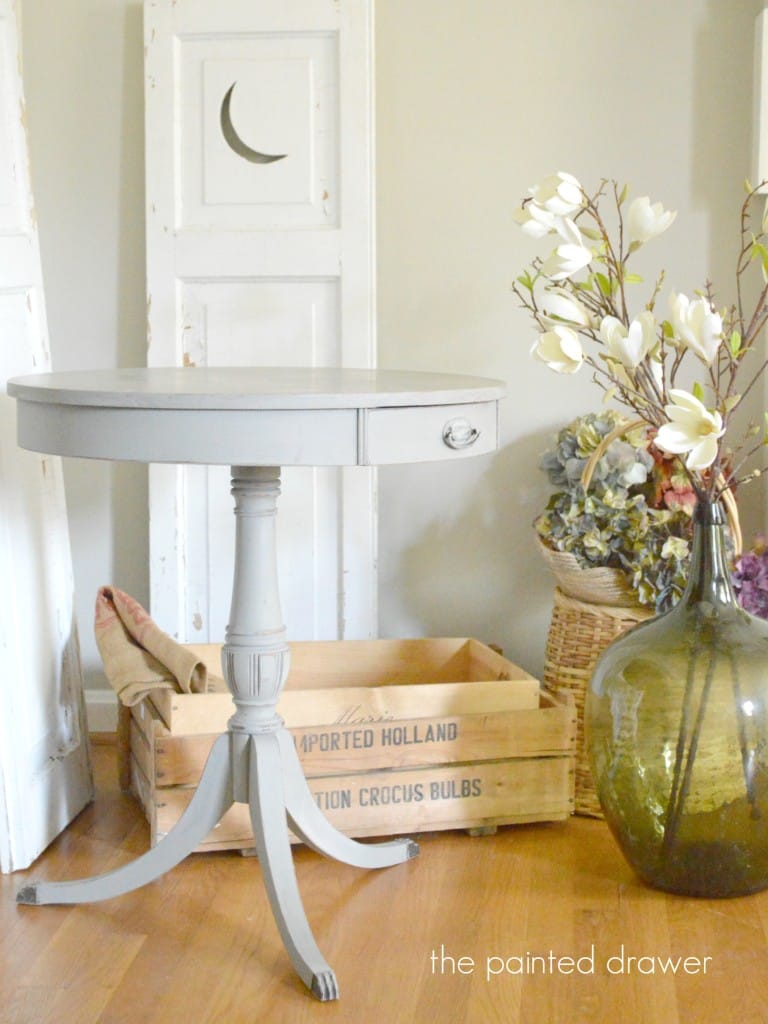 Don't you love it when you find a treasure?