Yesterday's post was about pink and it brought to mind my pink sofa…
For those who may remember, a year ago I stumbled upon a beautiful find.  It was in a thrift store, shoved up against a wall next to fake leather chairs and plaid sofas – a gorgeous pink damask sofa.  I stood there in wonder.  How could I be the only one seeing this?  No one else noticed.  Astounding.  I purchased it without knowing how I would get it home and what in the world I would do with it.  I just couldn't pass it up.
It fit – amazingly – into the back of my minivan.  Here is where the story takes a somewhat bad turn.  It was extremely (I mean extremely) heavy.  Akin to lifting a small mountain.  I watched the guys struggle to lift it into my car and I must say, I felt a quick pang of regret (or foreboding) for what was to come. You see, it did need to come back out.
Yes, my husband was thrilled when I brought it home.  Absolutely over the moon!  What man wouldn't be happy with a ginormous, heavy as a truck, PINK sofa in the back of the family minivan?  "Why in the world would you want an old, PINK sofa!"  We enlisted the help of our neighbors and with much huffing and puffing and much muttering and swearing under the breath, my pink sofa made it inside.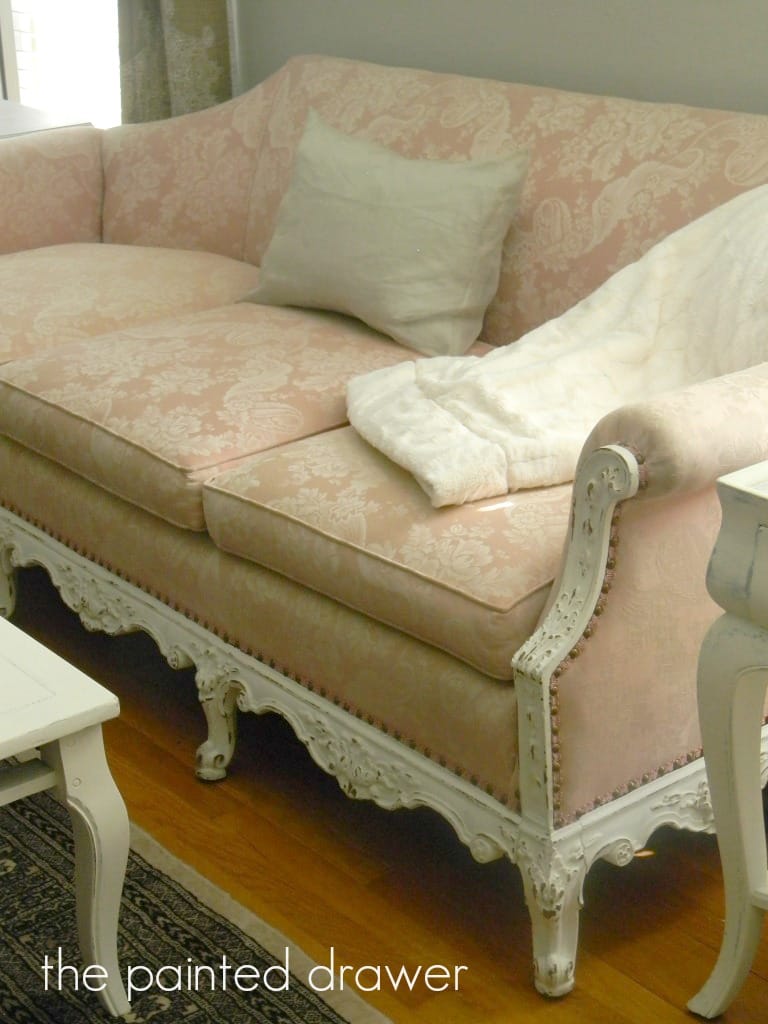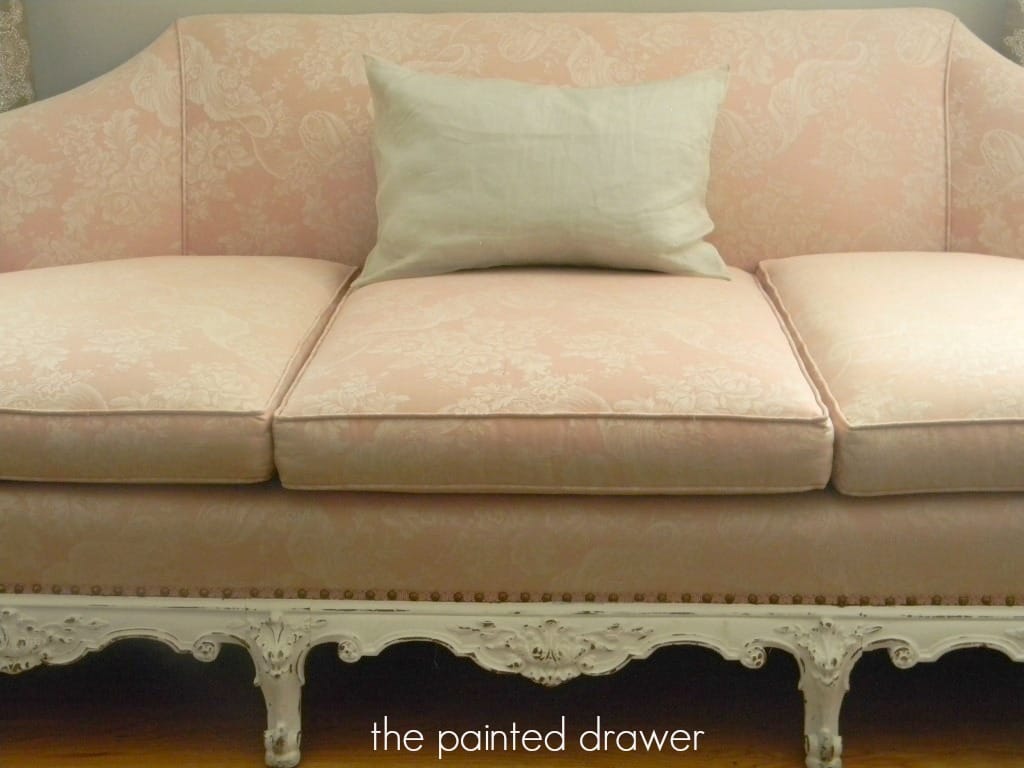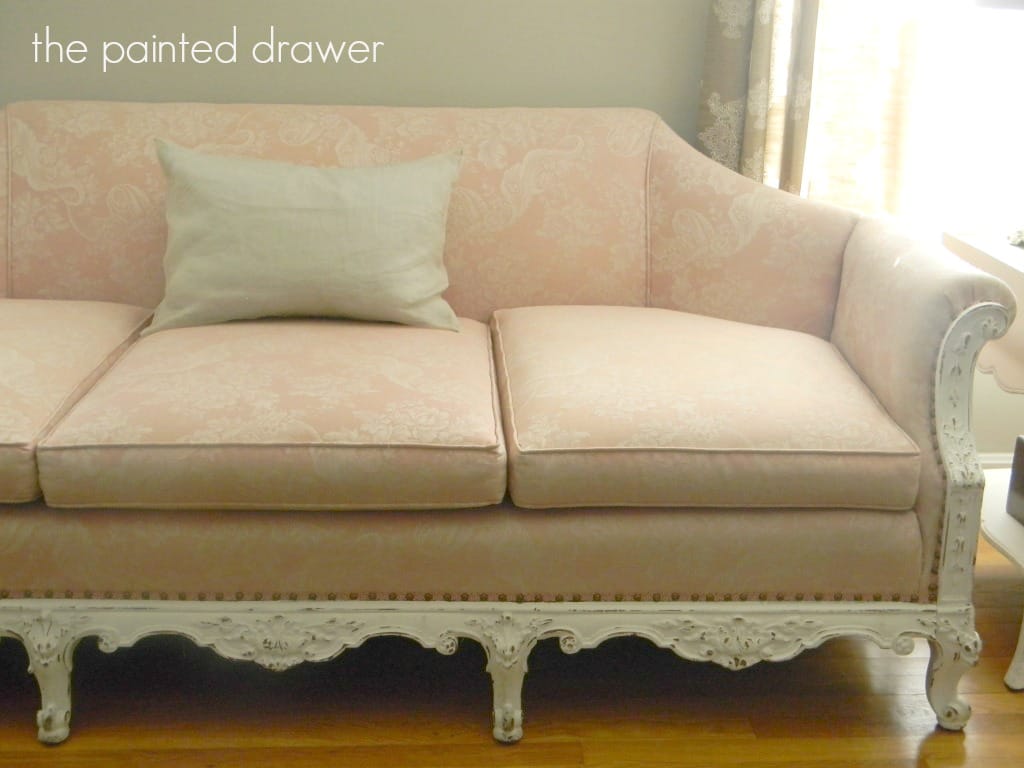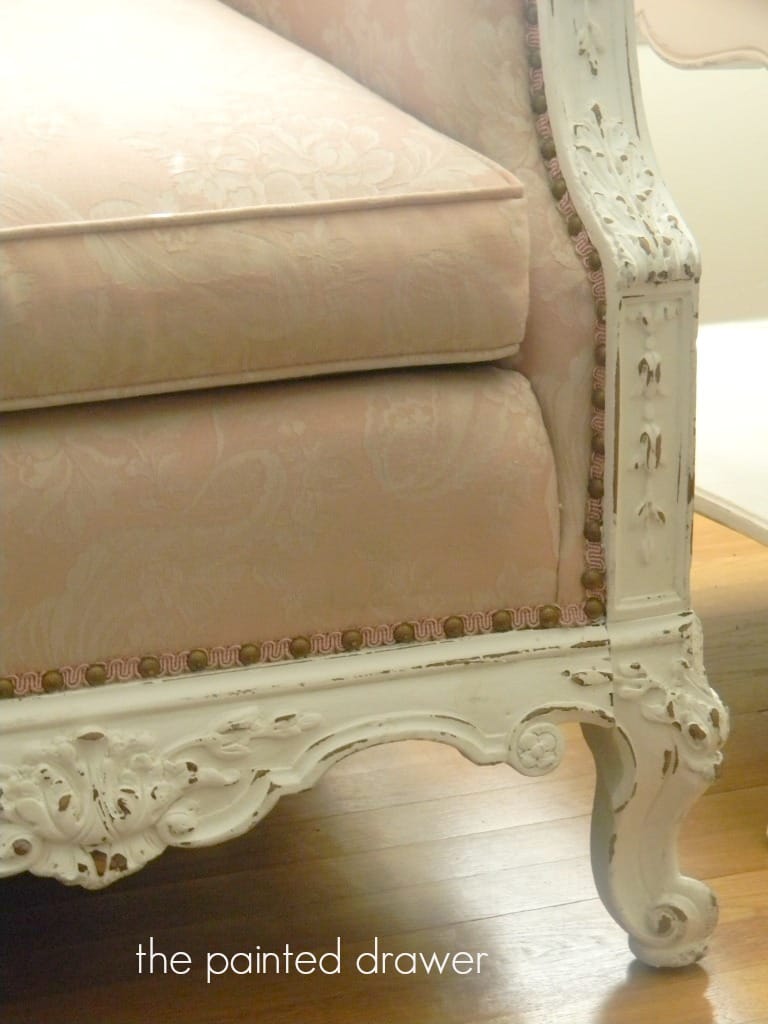 I kept it for a few months just to look at it and smile with glee.  My wonderful find!  I sold it to a woman who was more than thrilled to find it.  She had been looking for months for the perfect pink sofa.  Yes, Rachel Ashwell would have been proud!