Back from the beach just in time to share my favorite find from last week.  Some may not see the beauty, but I happen to love it!  An old paneled door with its original oil based paint in a fantastic pale blue/green and white with a sweet old door knob.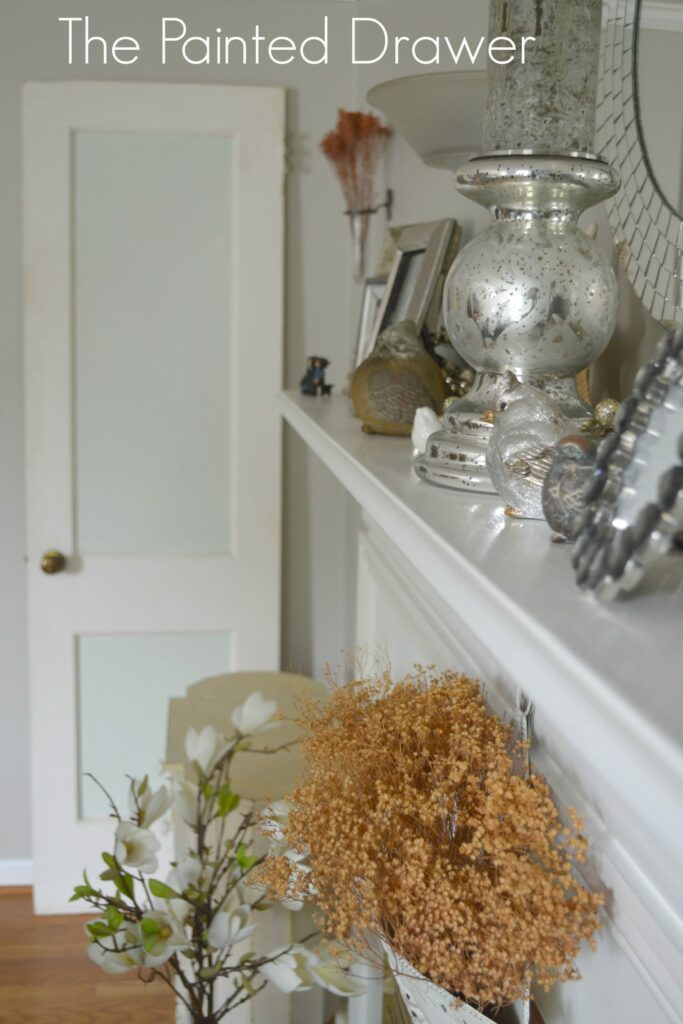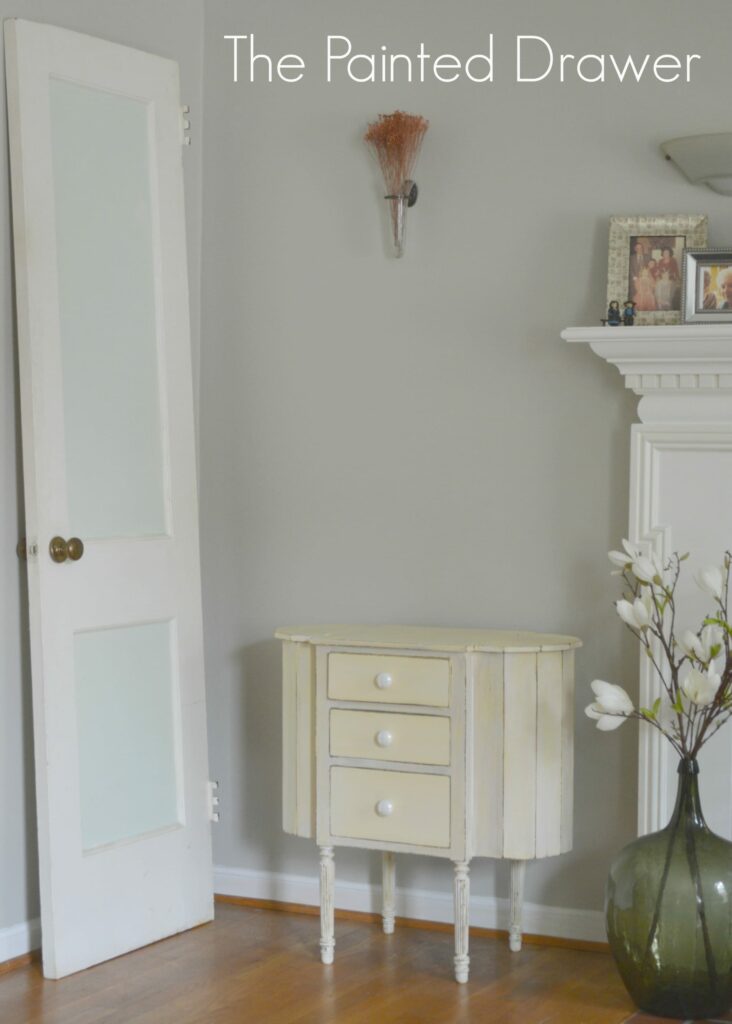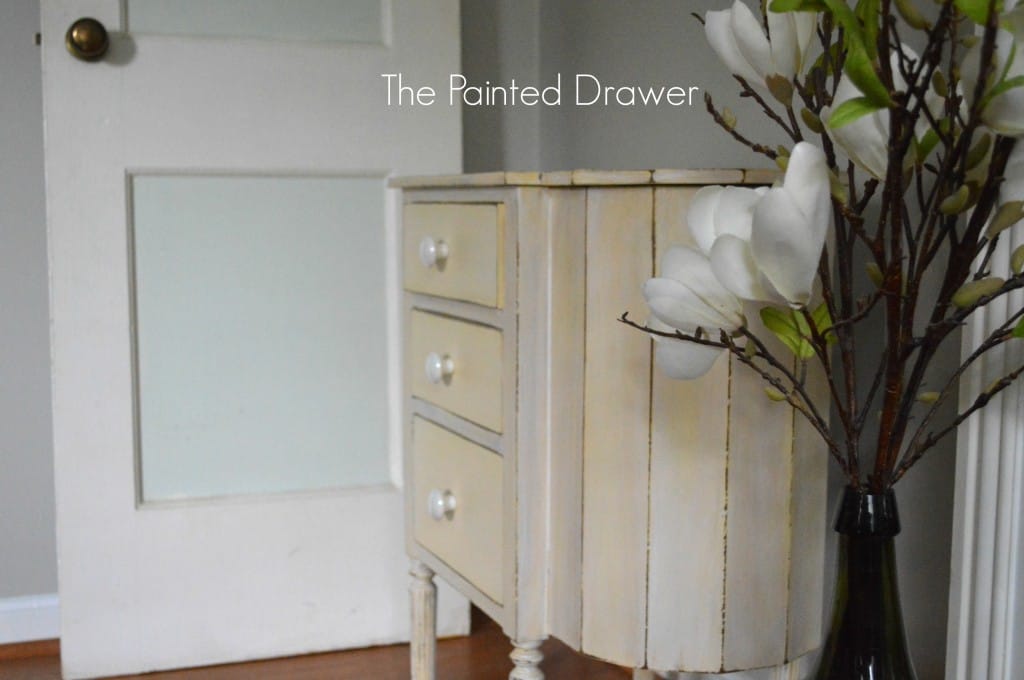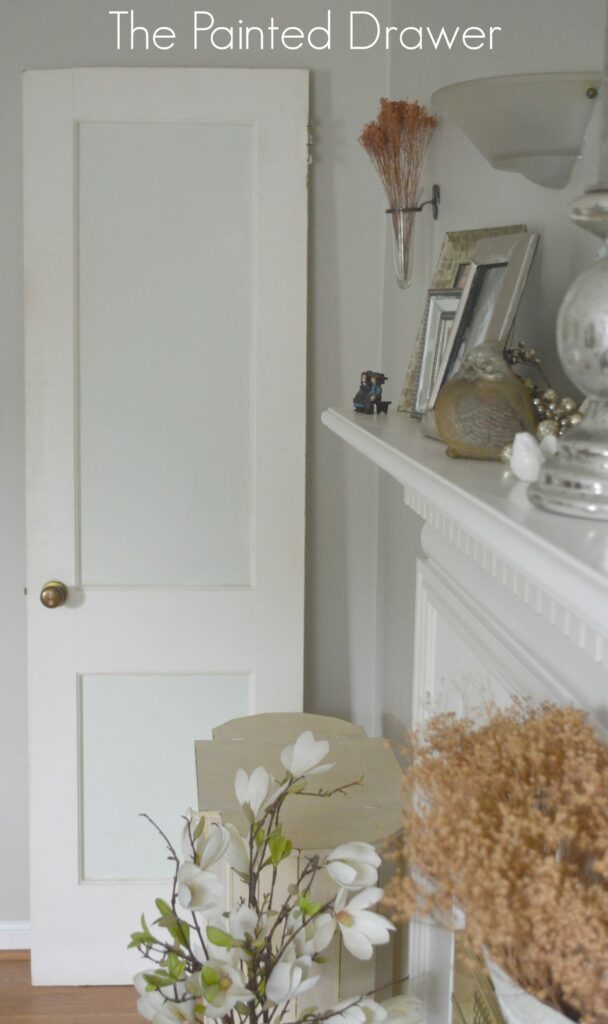 I have a thing for old doors and shutters.  I bought a few last year at Lucketts and they have moved from room to room in my house.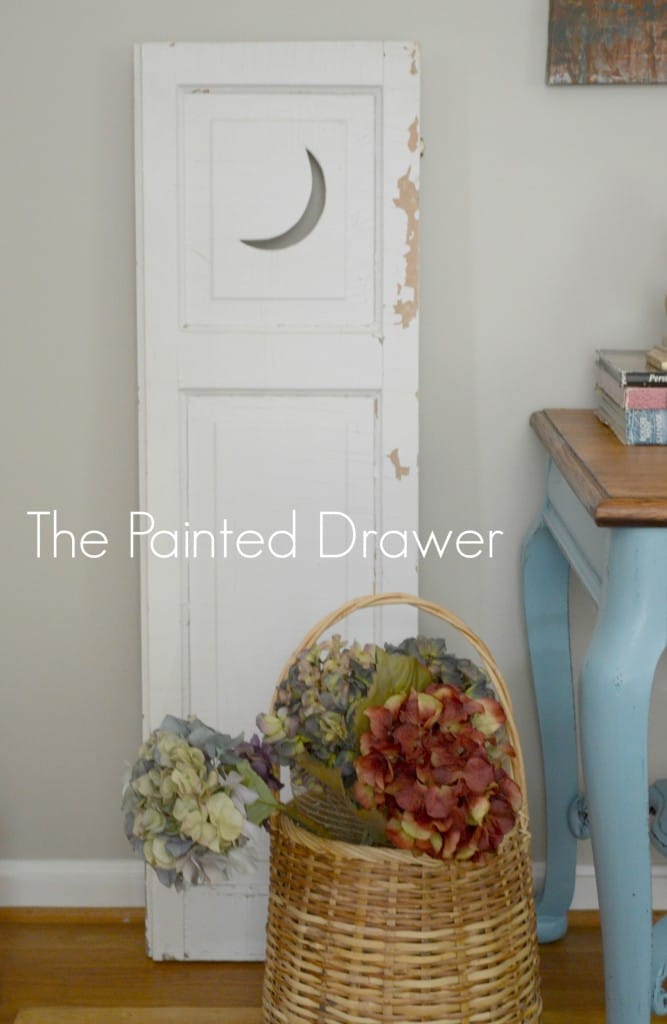 I'm not sure how I will use it.  I can turn it on its side and add hooks to hang in our hallway (picture via Pinterest)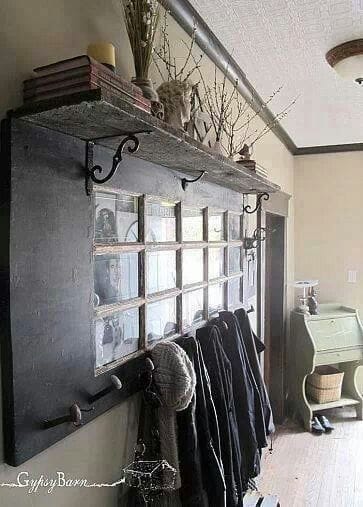 However, I may leave it as-is.  What I find amusing is that when we were first married, my husband would have come home and wondered why on earth there was an old door in the living room.  After twenty years, he walks in and says, "Oh, nice shabby door".  Consider him domesticated 🙂
Join the Fun! I Always Love More Subscribers!