I am about to apply the fifth coat (yes, as in five) of white paint on the mid-century modern cabinet that I have been working on for the past few weeks.  No time to write a new post so please forgive me for re-posting this from last February…

Sometimes, all that is needed to change a piece from one style to another are different drawer pulls.
The original wooden pulls give this dresser a very farmhouse look.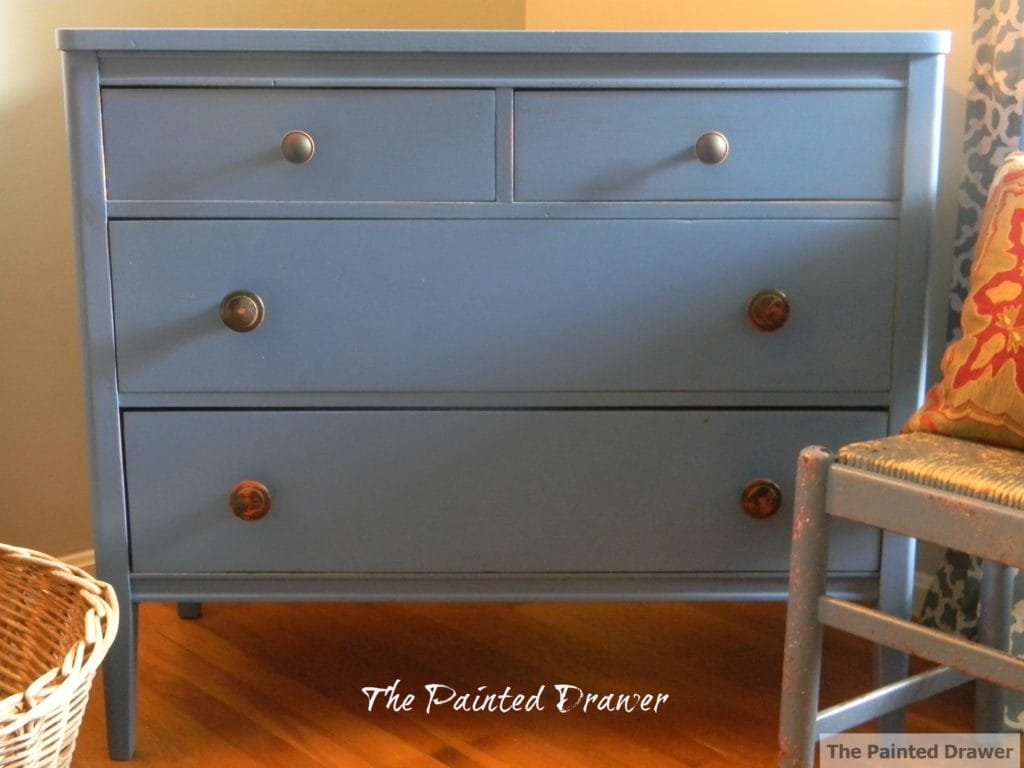 While the sparkly pulls give this dresser a more glam feel.
White knobs make this so very beach-chic!
While standard french pulls make this so "ooh la la"…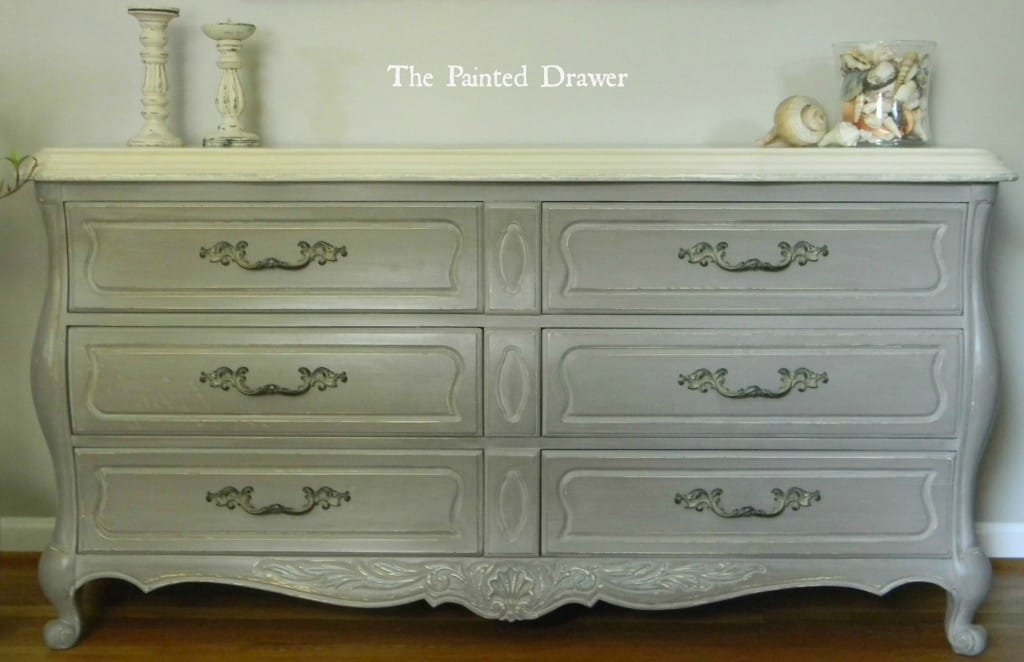 These glass pulls gave this piece sparkle and light against the green.
Original pulls always give the piece a more vintage feel.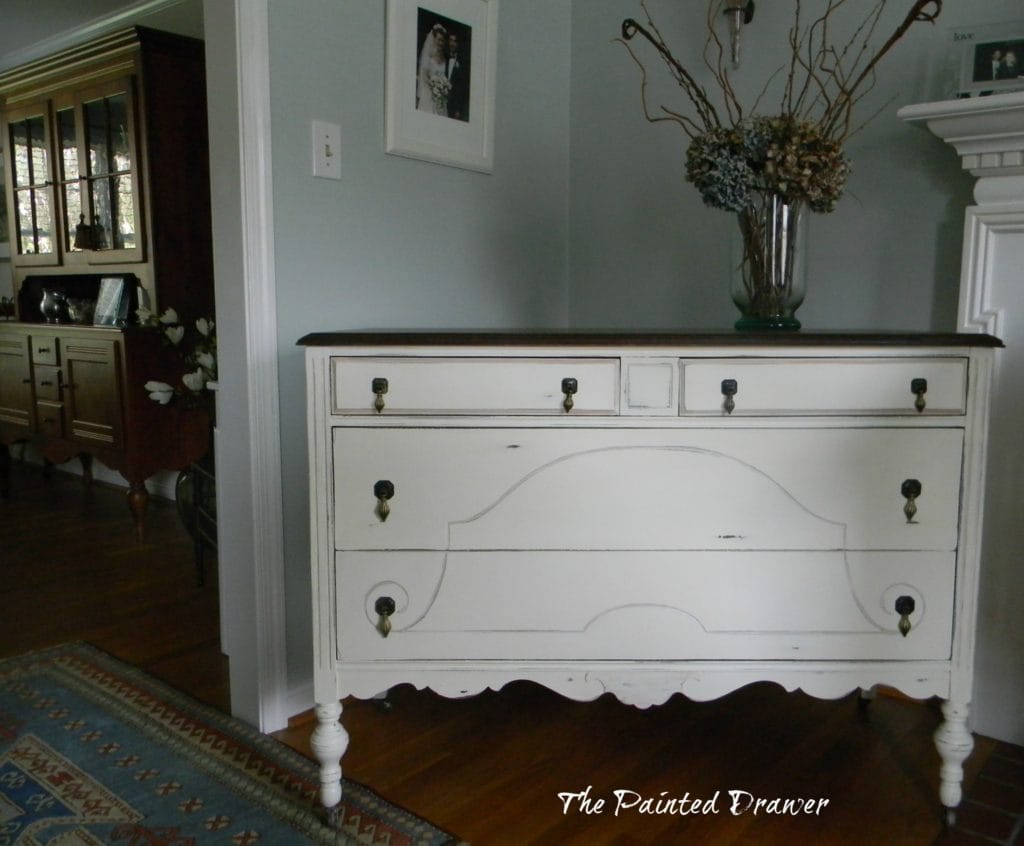 To paint or not to paint?  It depends on the piece.  Sometimes the hardware is too difficult to change out (as in the piece I am doing now) so I just add a bit of paint and give them some charm.
The Shabby Glam dresser's original gold pulls set of the gold stenciling perfectly, so they were left as-is.  I feel they gave the piece a great vintage feel that fit the finish well.
I always keep the cost of the drawer pulls in mind when purchasing a piece.  If the piece you are contemplating has pulls with double screws (as above) be very careful if one is missing.  Sometimes the holes are not drilled in a "standard" measurement, so you will find yourself having to drill all new holes for newer pulls to fit through.  This plus the cost of all new hardware can really put you back in your time and investment.  I have left pieces before that are missing a drawer pull for that reason.
Most girls love their jewelery boxes, I happen to love my box full of drawer pulls!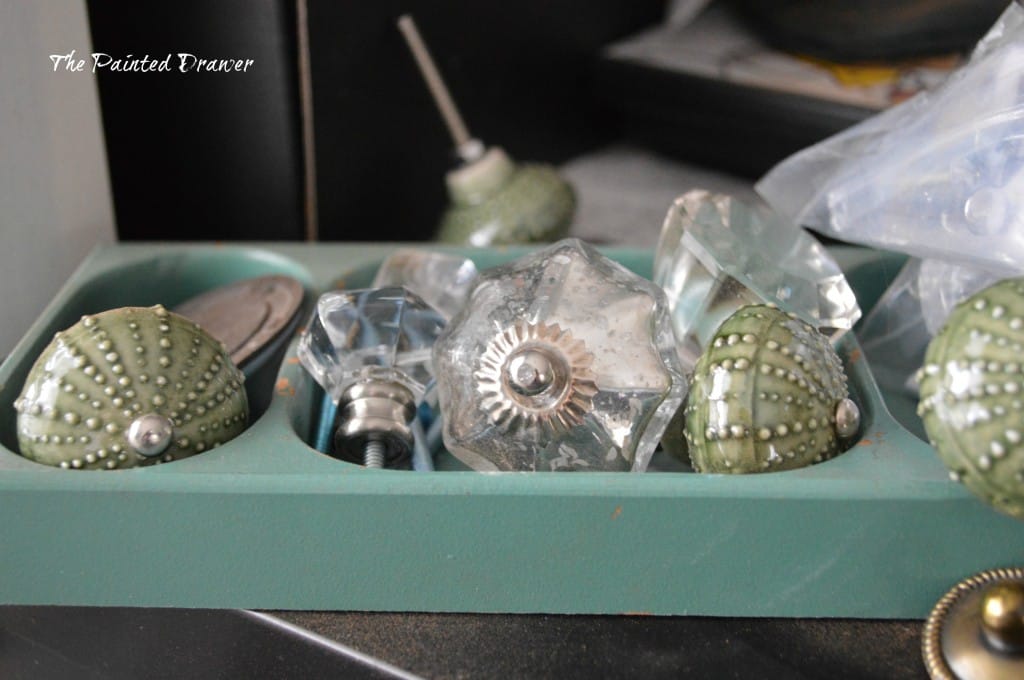 Join the Fun! I Always Love More Subscribers!