I just love Craigslist!  Why, just yesterday I was browsing through and came upon these amazing deals to share.
Wow!  A Stunning Antique French Country dresser!  The lines are just exquisite and it is such a wonderful representation of french artistry.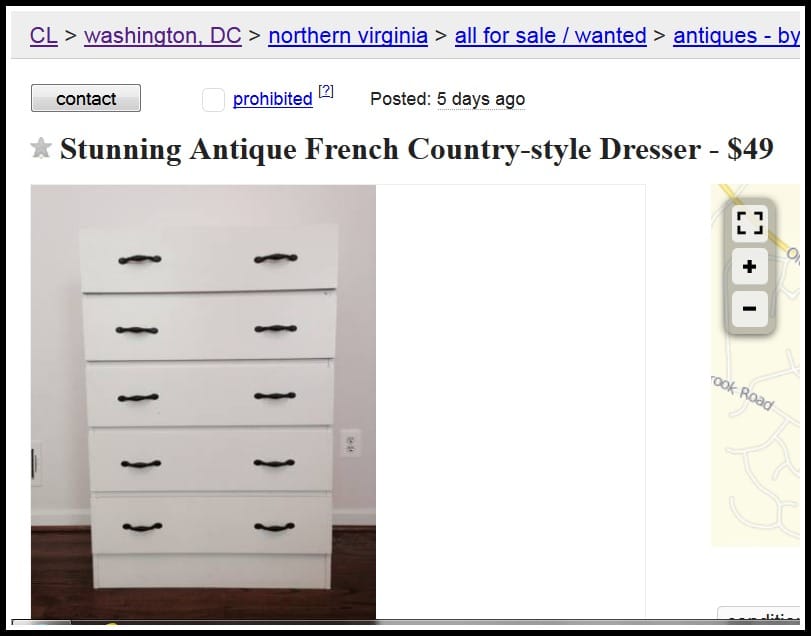 I have only ever found Chester Drawers on Craigslist.  They are impossible to find elsewhere but there are many on Craigslist.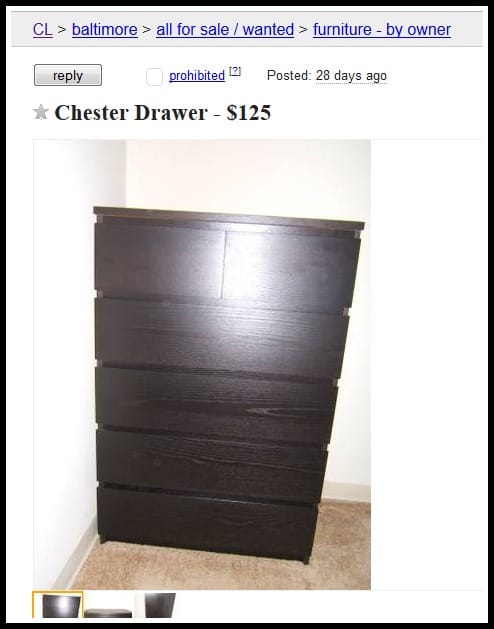 A Mini Dresser – apparently it is specifically designed for those of small stature or who own tiny clothes.  Another incredibly difficult piece to find.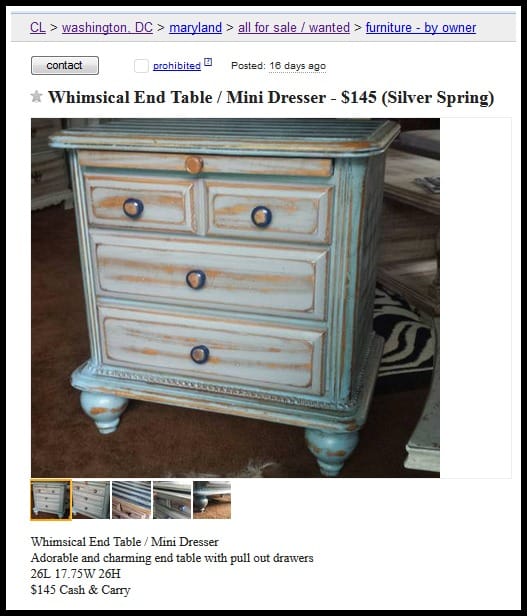 Now, this is not only a dresser but a Precisioned Detailed dresser with a matching mirror (not shown, what a shame) and is only missing two drawers!  For only $150, such a steal!  The precisioned detailing is what makes it so desirable and as you can see in the listing, it is in "New" condition.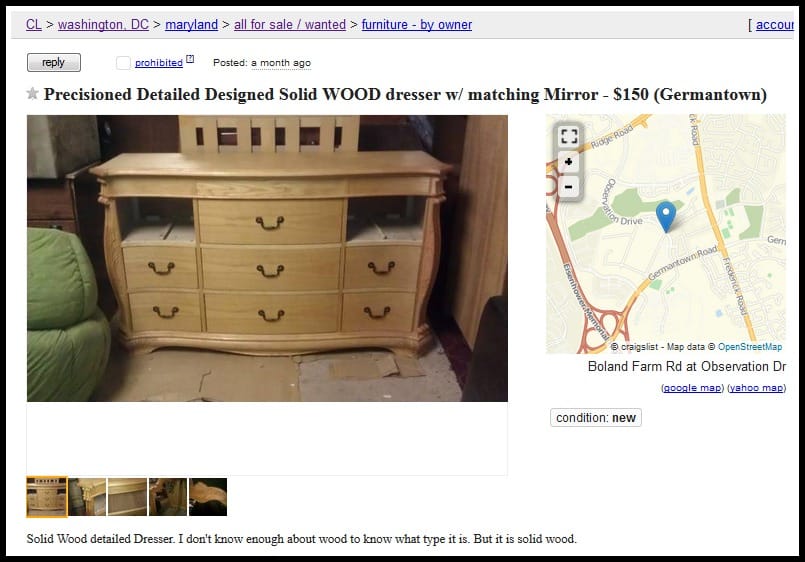 The last amazing find from yesterday is this lovely, antique dresser with a gorgeous antiqued painted finish.  Meant to look exactly like mold, it is stunning!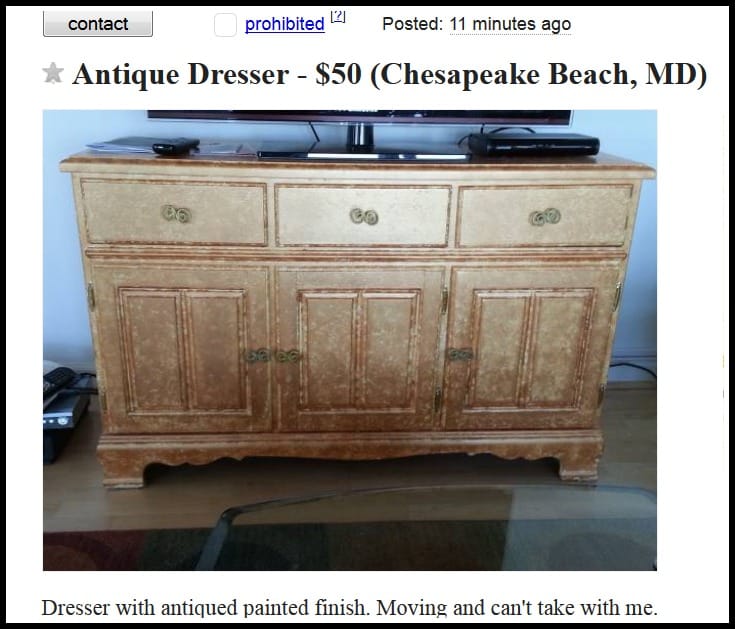 All of these deals in just one quick browse.  Amazing. 😉
(Due to a bit of confusion with readers, I must add that this post was written tongue in cheek!)
 Join the Fun! I Always Love More Subscribers!
Linking To: