Last year at Lucketts, I realized that there is much more to a vendor's space than the big ticket items.  The small details are just as important and complete the total look – not unlike how sparkly drawer pulls make a dresser or shoes an outfit.  It's in the small details.
Custom tags are one way to create a more polished or completed look for your pieces and space.  This year, instead of just using my business cards as labels, I decided to take it a step up.  I ordered the new logo stamp a little over a month ago and it just arrived.  I couldn't be happier!  The logo and tags are just what I envisioned and the white bags will be great to use for the small items I hope to sell.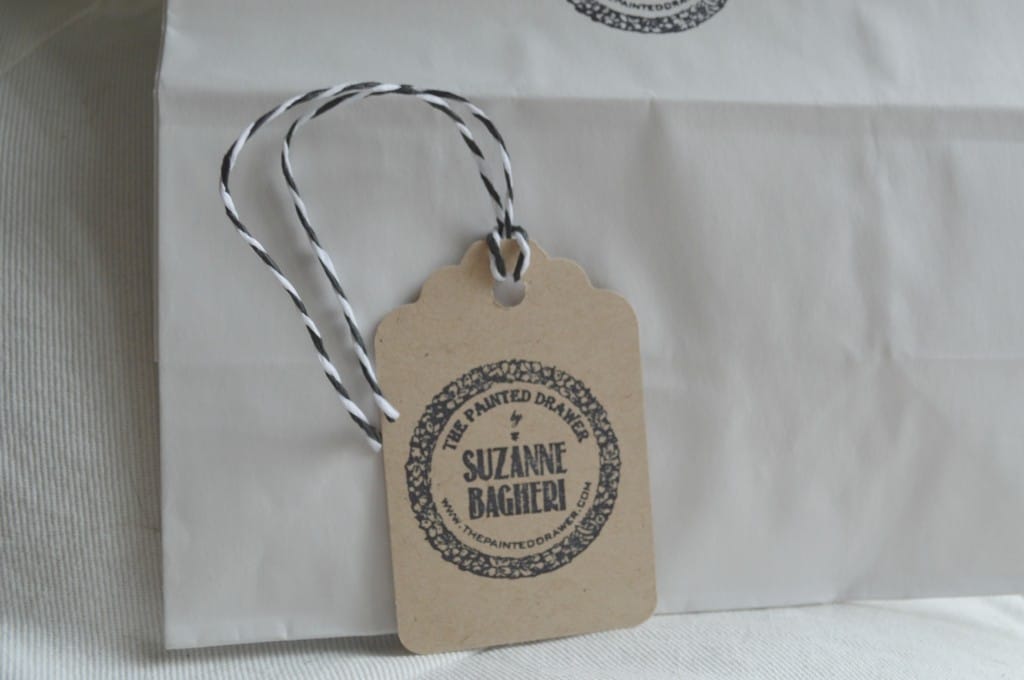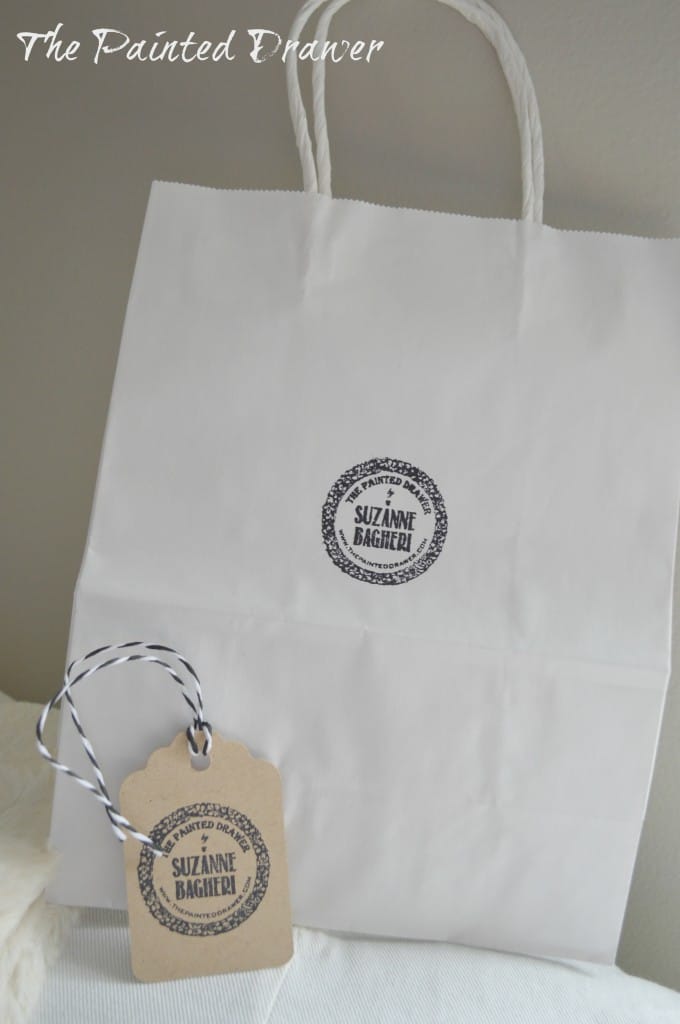 I'm happy as this has brought me one step closer in my readiness for the market.  I still have a really long way to go and am beginning to panic that I am way behind.  Now that the weather is warmer, I can hopefully work on the many projects in my garage.
This brings me to the small french cabinet from yesterday.  I was planning to share the completed project with you today and am just itching to finish it.  However, my little one is sick – very sick, actually – and so we are parked on the sofa watching Frozen and resting after an awful sleepless night.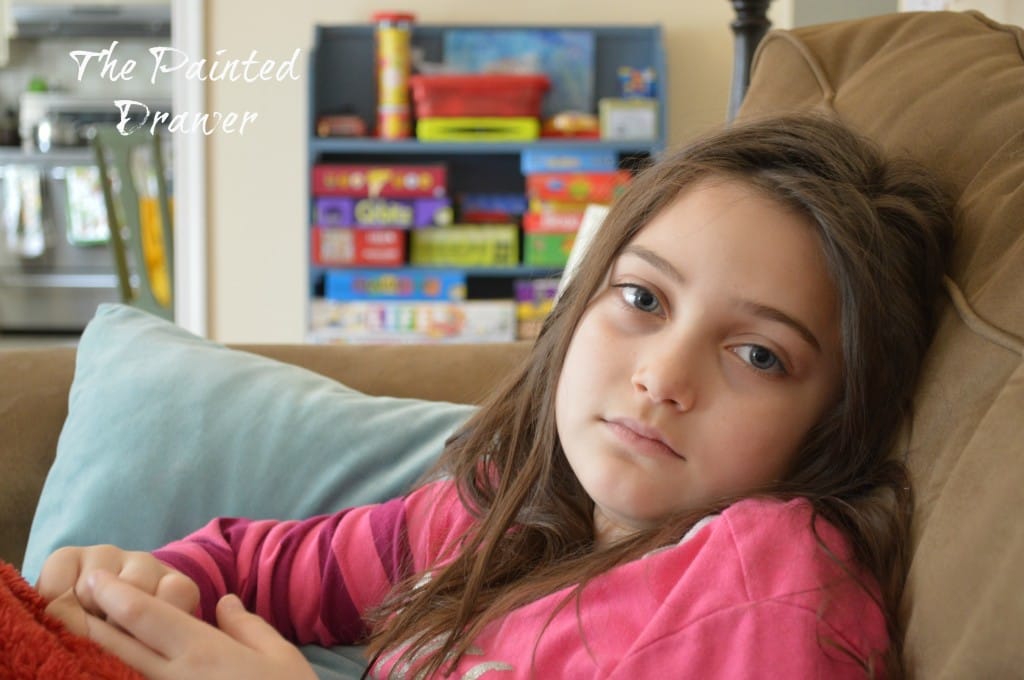 I hope to get back to work on the cabinet and share on Thursday.  Until then, I have to "Let It Go"!!
Join the Fun! I Always Love More Subscribers!