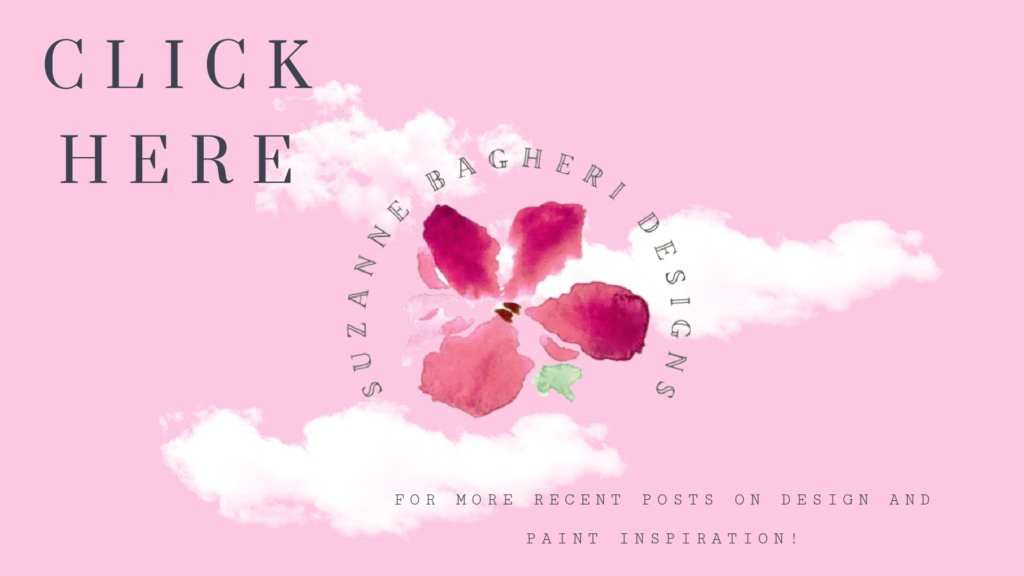 ---

This post is in partnership with Dixie Belle Paint Company, but all opinions are my own.
I was contacted by Dixie Belle Paint Company and they very kindly offered to send over a bunch of products to try. I received the package last week and it was full of goodies!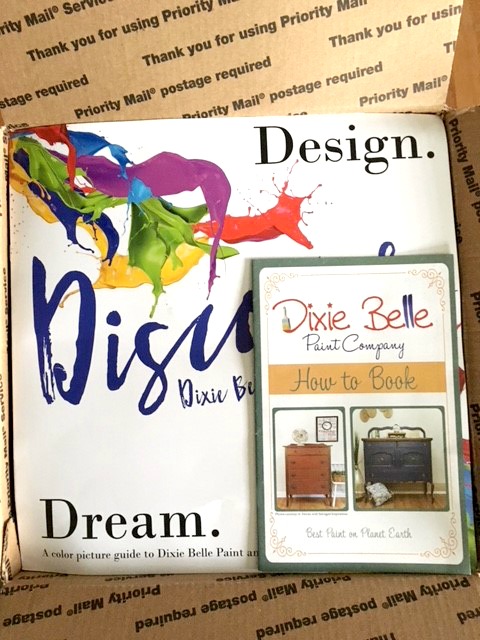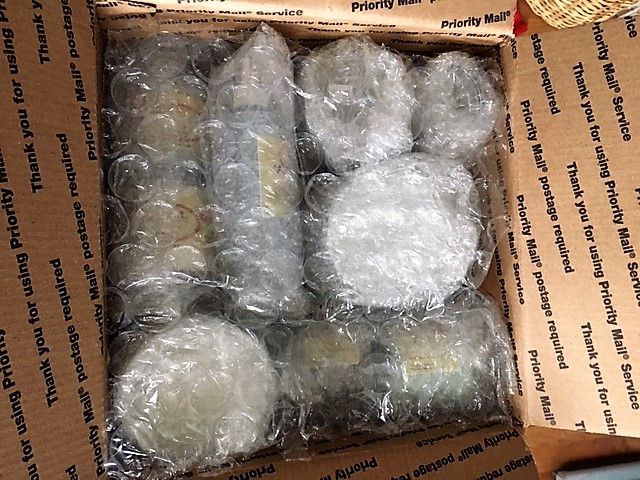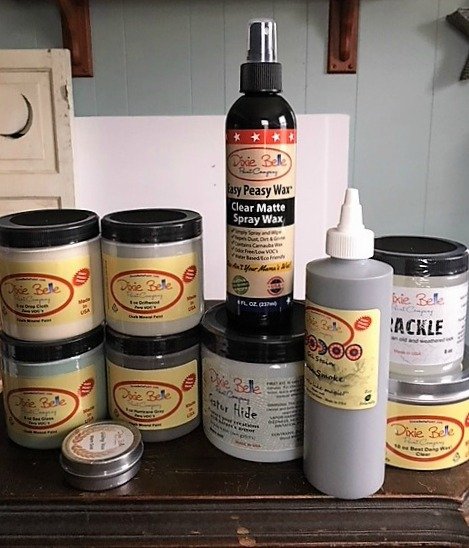 For this little thrift store table, I chose Dixie Belle's Sea Glass Mineral Paint. What a beautiful color! I was very impressed with the paint. It had a great consistency and two coats covered well plus it distressed easily. Their Best Dang Wax has no odor, which is s huge plus. I still have the crackle finish, gilding wax and spray wax left to try, as well as other beautiful colors of their mineral paint line. I'll keep you posted!
Here is the little table before.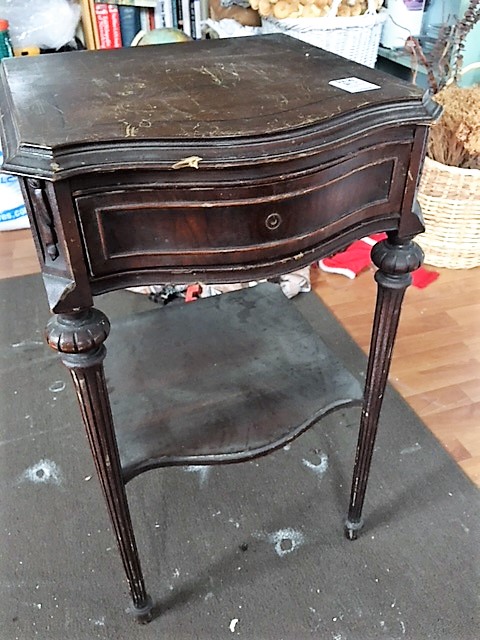 The top of the table was in pretty bad shape. It had a huge chunk taken out the front that was pretty impossible to fill perfectly with filler.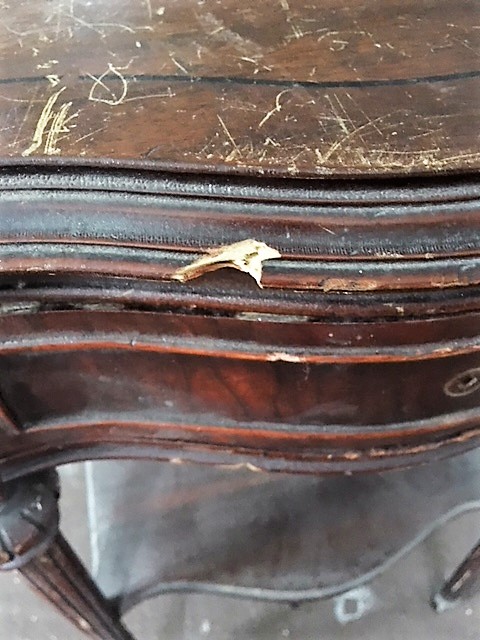 I sanded the top back and a wonderful grain appeared. The missing jagged edge was sanded back to create a smooth finish. I decided to go with a gray/driftwood stain for the top. I used Varathane Sunbleached and after it was applied, I waited a day and sanded it back again with 220 grit. This allowed the natural wood grain to show through the gray stain. Honestly, the imperfection blends into the top with the gray, weathered stain.
Here it is after two coats of Dixie Belle Sea Glass Mineral Paint and one coat of Dixie Belle Best Dang Wax with the top finished in Varathane Sunbleached stain!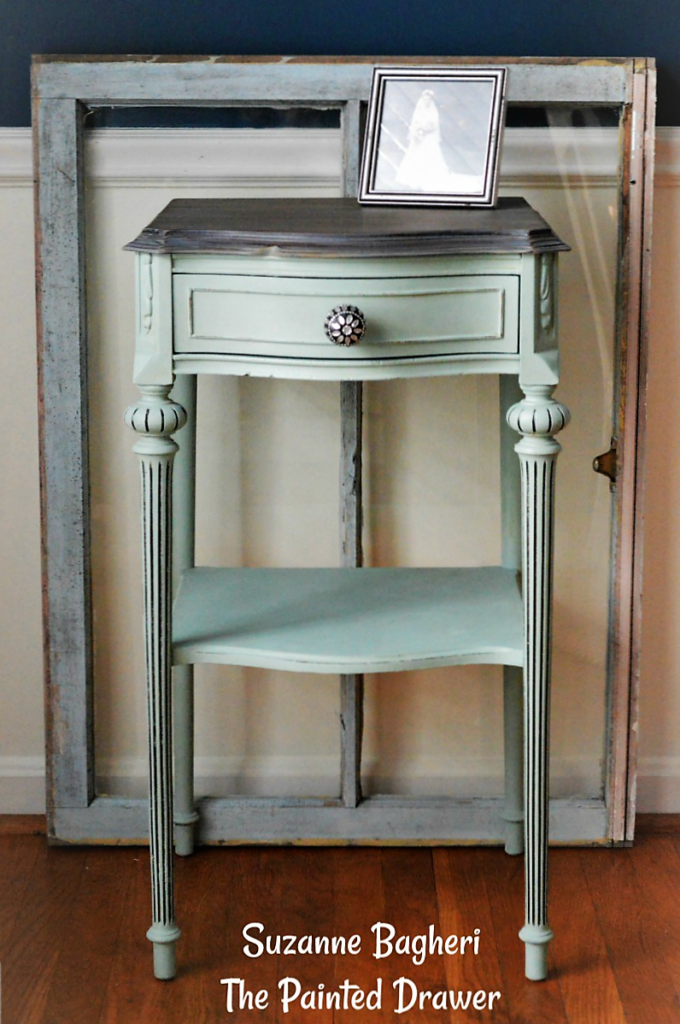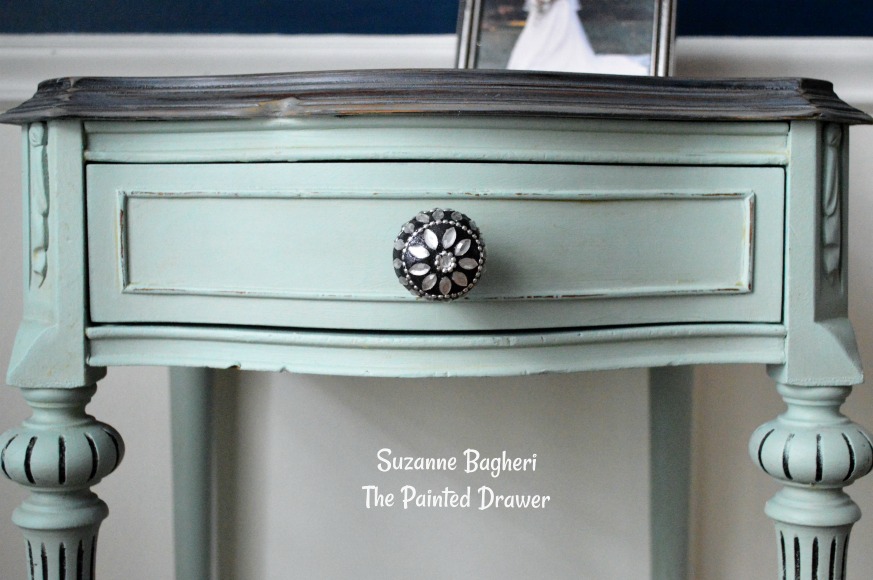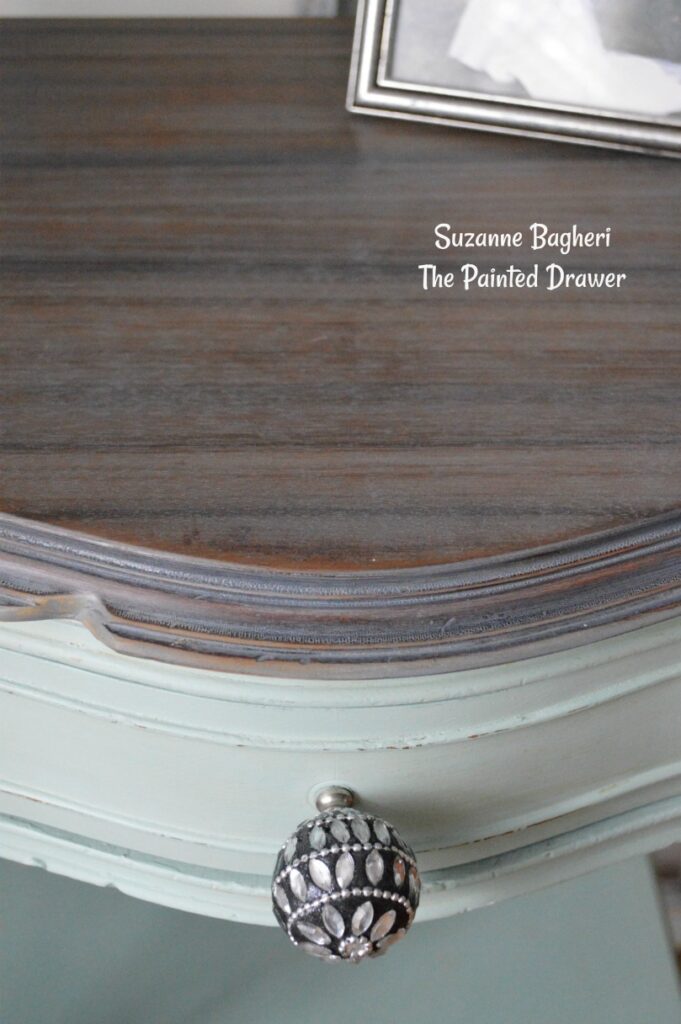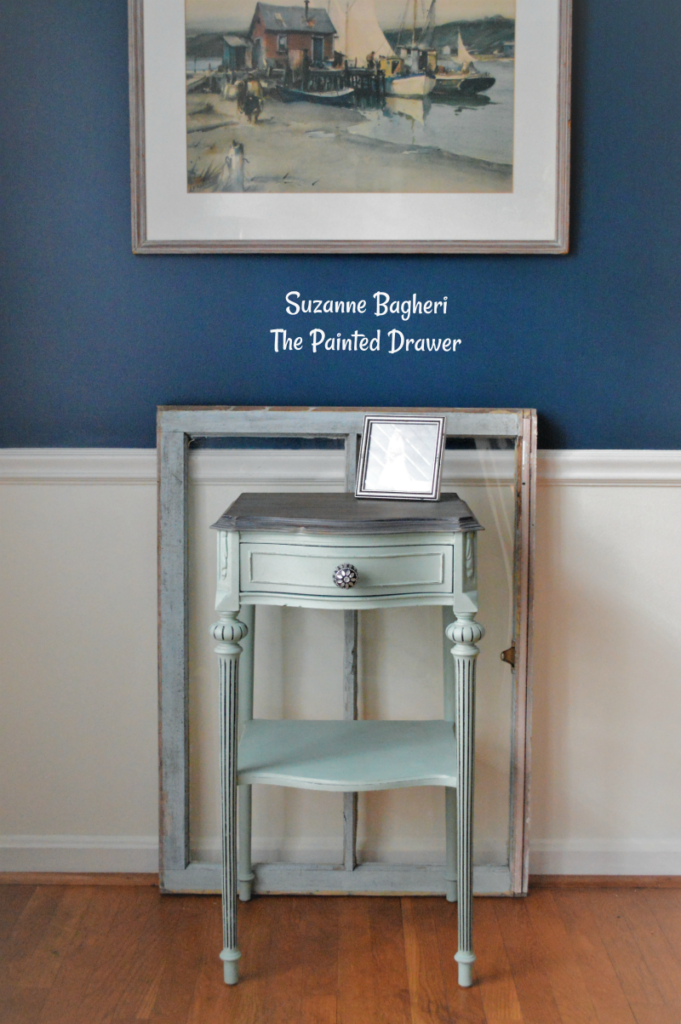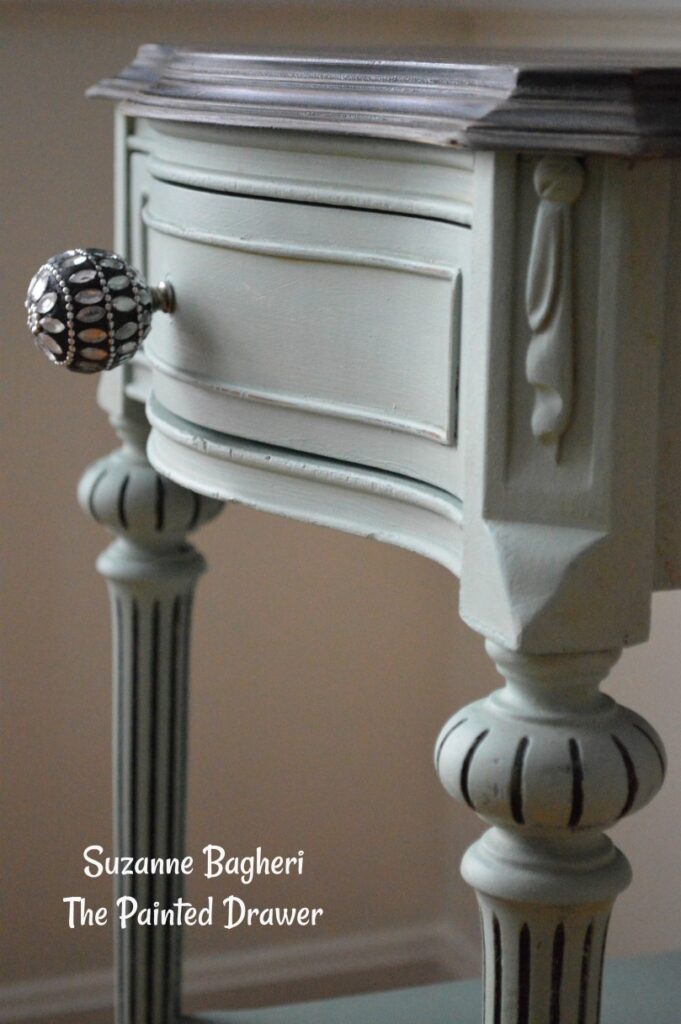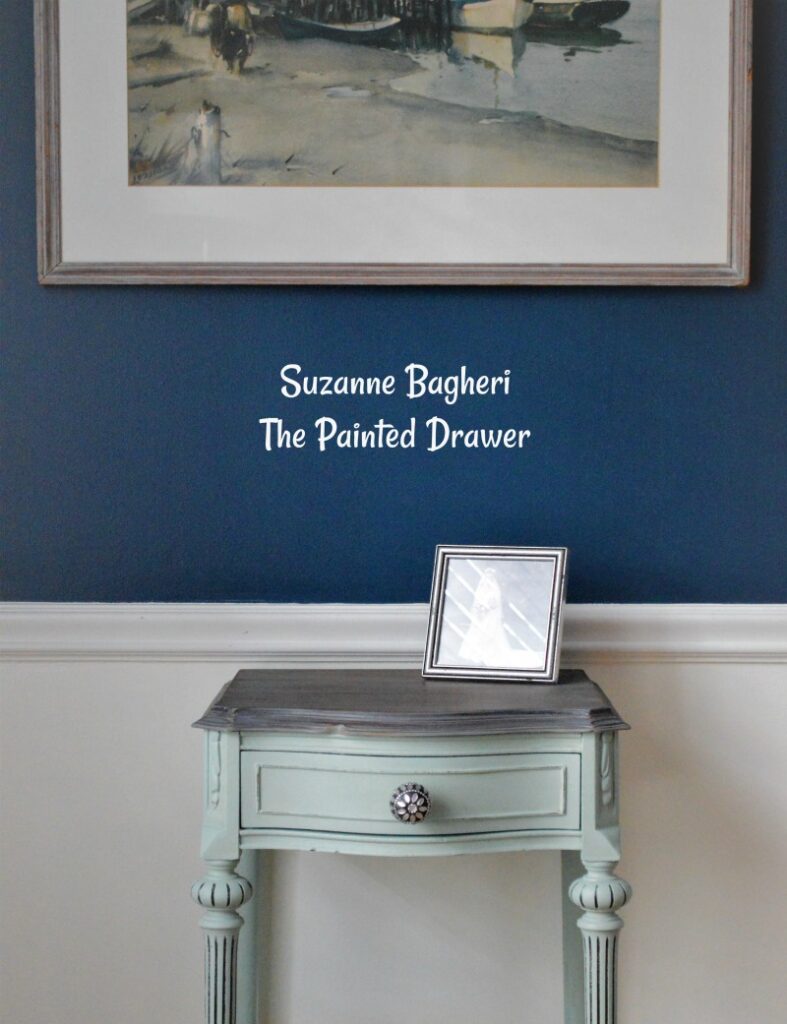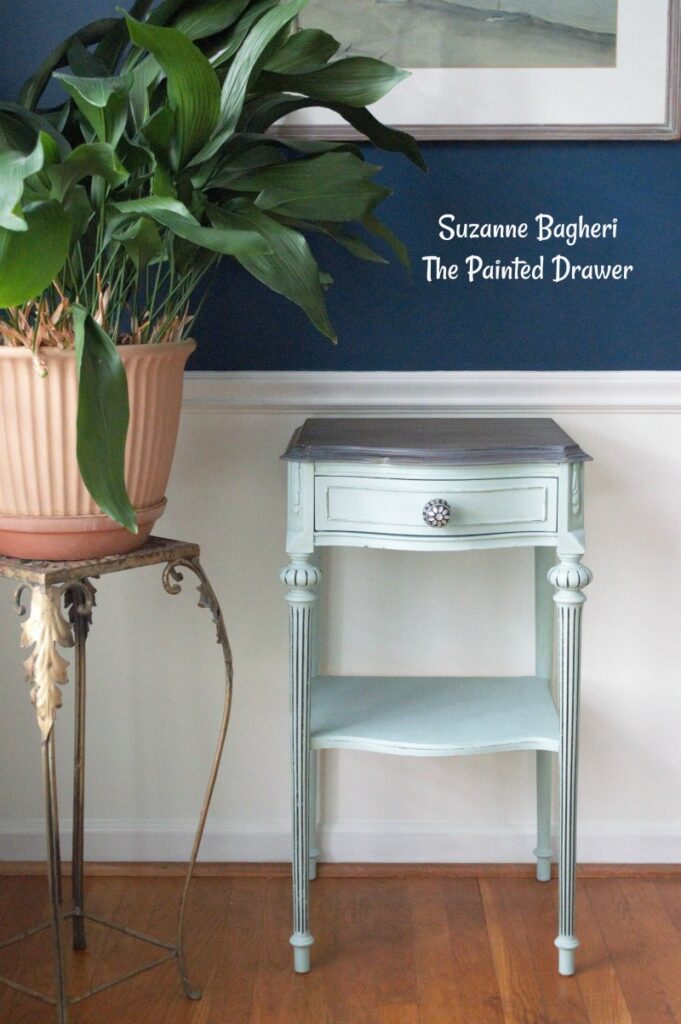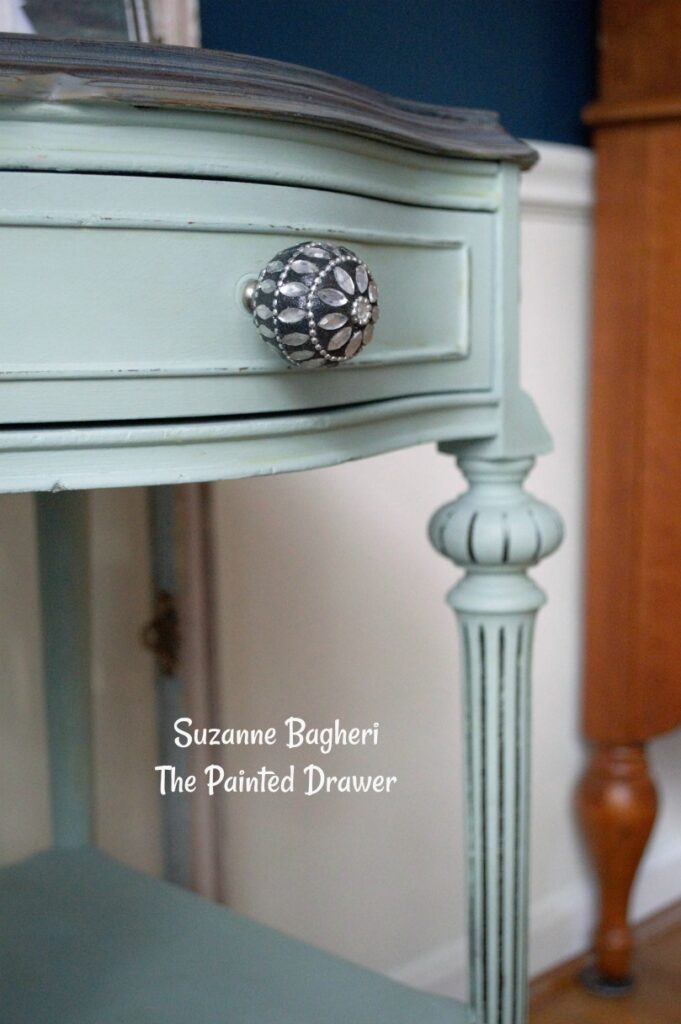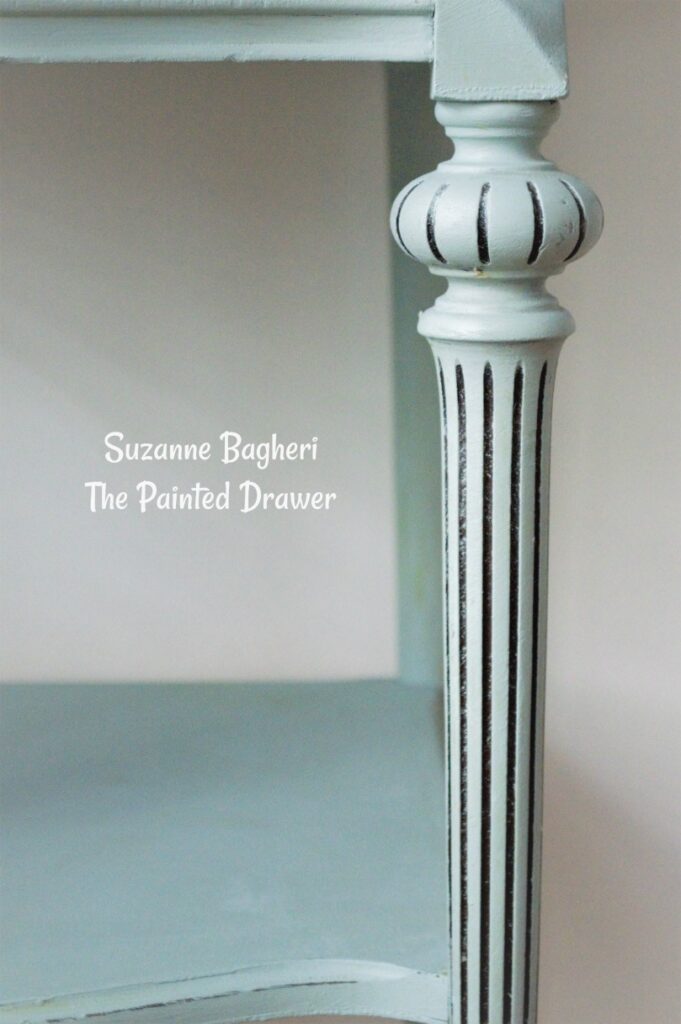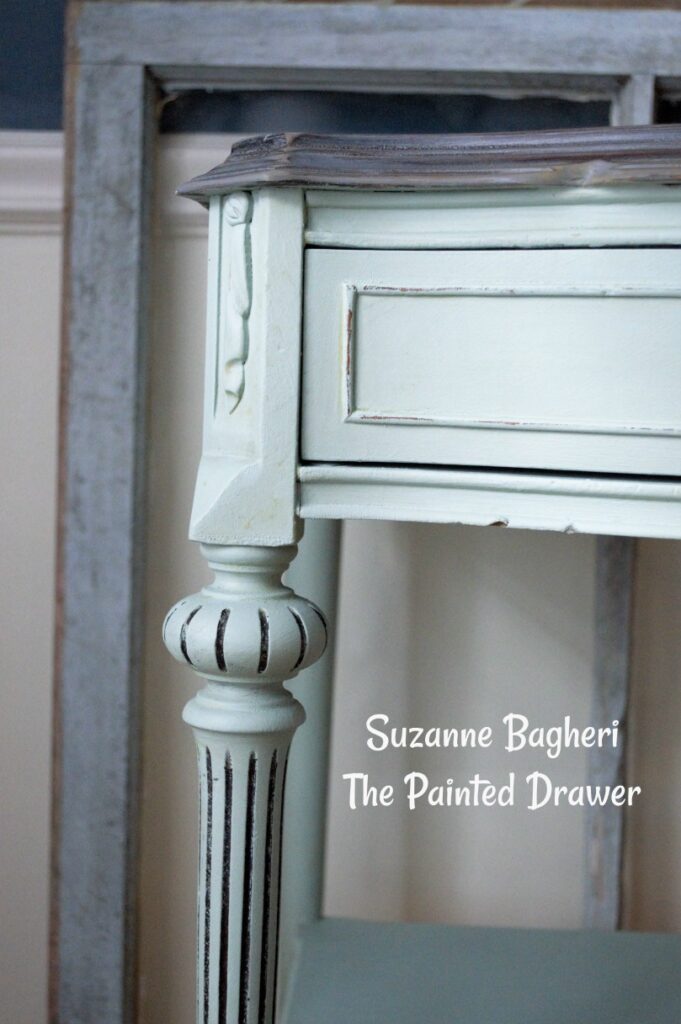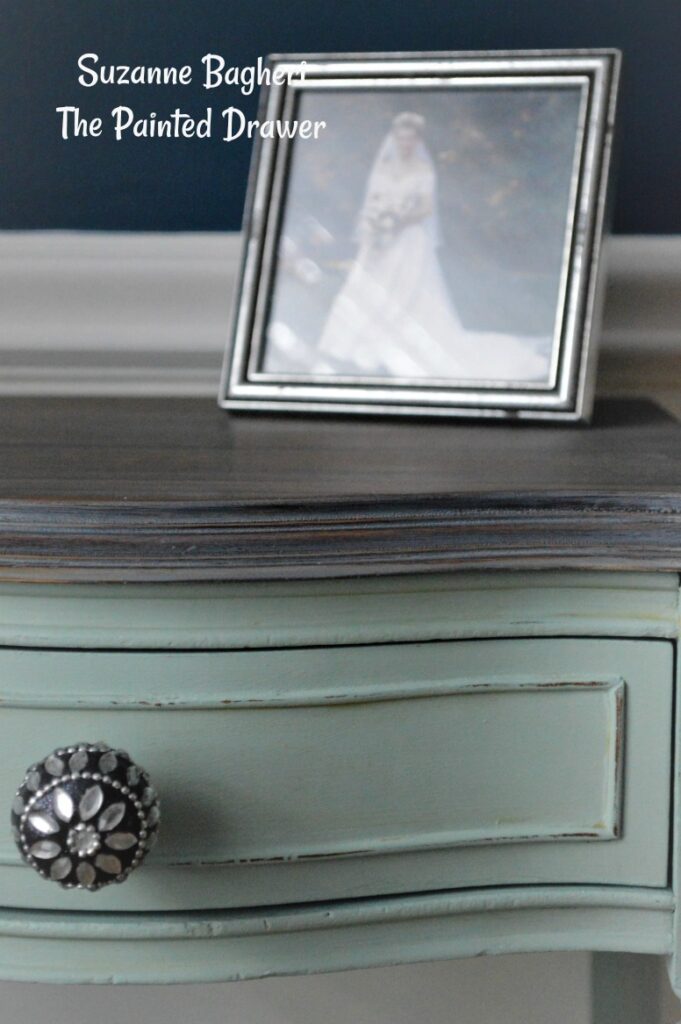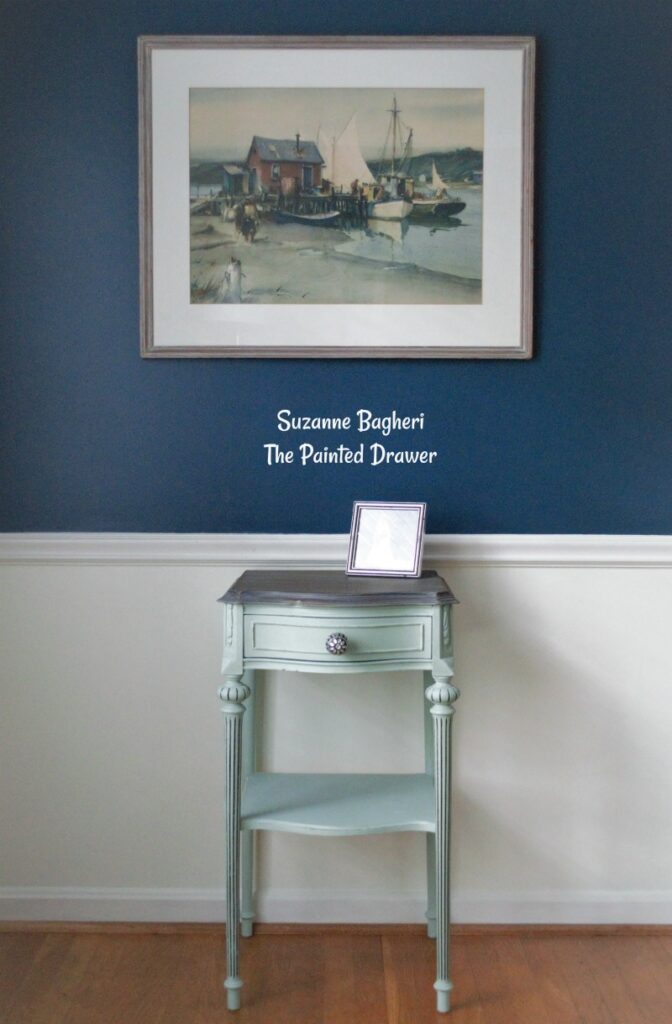 Such a pretty little table!