My favorite find today is this absolutely darling little dresser.  It is a true antique with wheels on its feet and a planked back.  The gorgeous carvings in the center of the drawers just ooze charm.  I really love dressers this size.  They are fun to paint, easy to move and can go just about anywhere in a home.  My lucky day!
The crate was found on the side of the road.  Yep, I stop for old crates!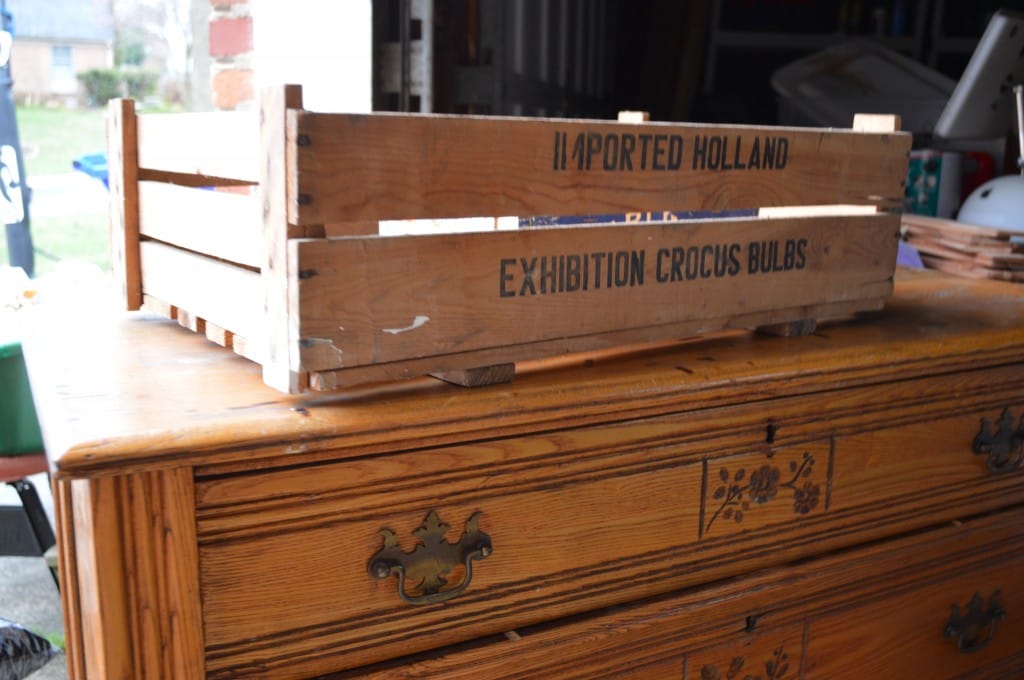 Have a great one!
Join the Fun! I Always Love More Subscribers!