We had a very sloppy, wet weekend but it was perfect to get the dreaded task of cleaning out our basement done.  I can actually see the floor down there now!  Ah, progress!
Today's favorite find is this beautifully detailed and highly useful cabinet.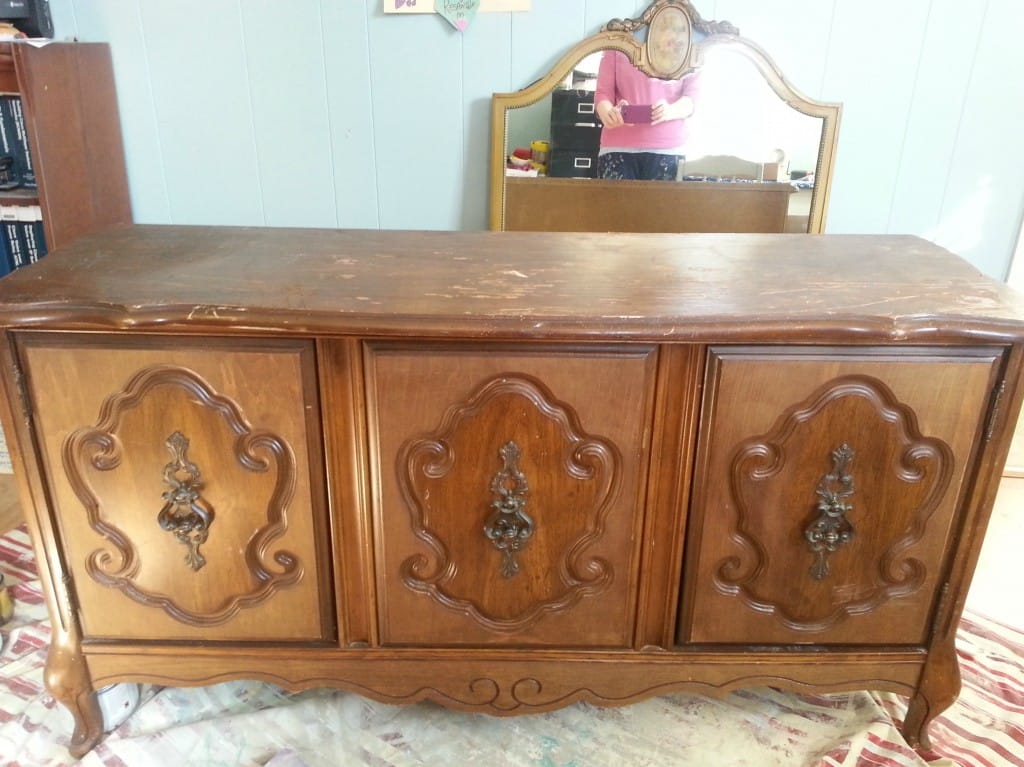 It has a nice low profile and can fit into many spaces.  I can see it under a tv, amongst other uses and the hardware is gorgeous.  The top was in bad condition but after sanding it back, looks flawless.
I'm finishing it in General Finishes Milk Paint.  The color is Antique White and it has given the piece new life.  I made a very professional (I say in jest) YouTube tutorial video on painting this cabinet with General Finishes milk paint.  My cameraman happened to be home sick from school today.  It is on my YouTube Channel.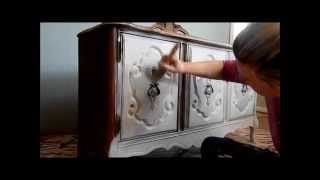 (I know, I know, you can't stand how glamorous and chic I am when I paint –  I can't help it, it's just such a glamorous profession ;))