When refinishing furniture, nothing is more rewarding than sanding back an old top and turning it into a gleaming piece of gorgeous wood.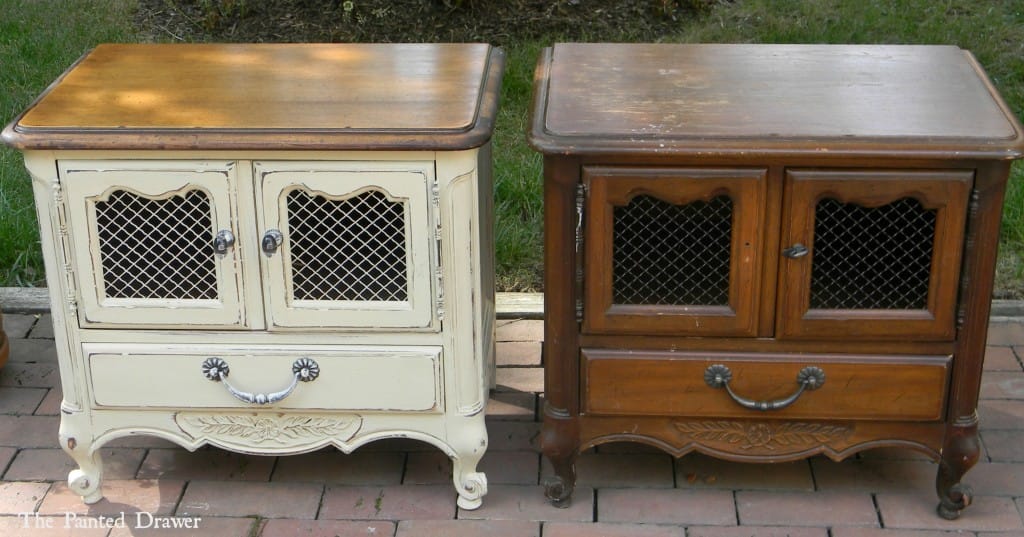 The Diamond Table (Diamond in the Rough) is a great example.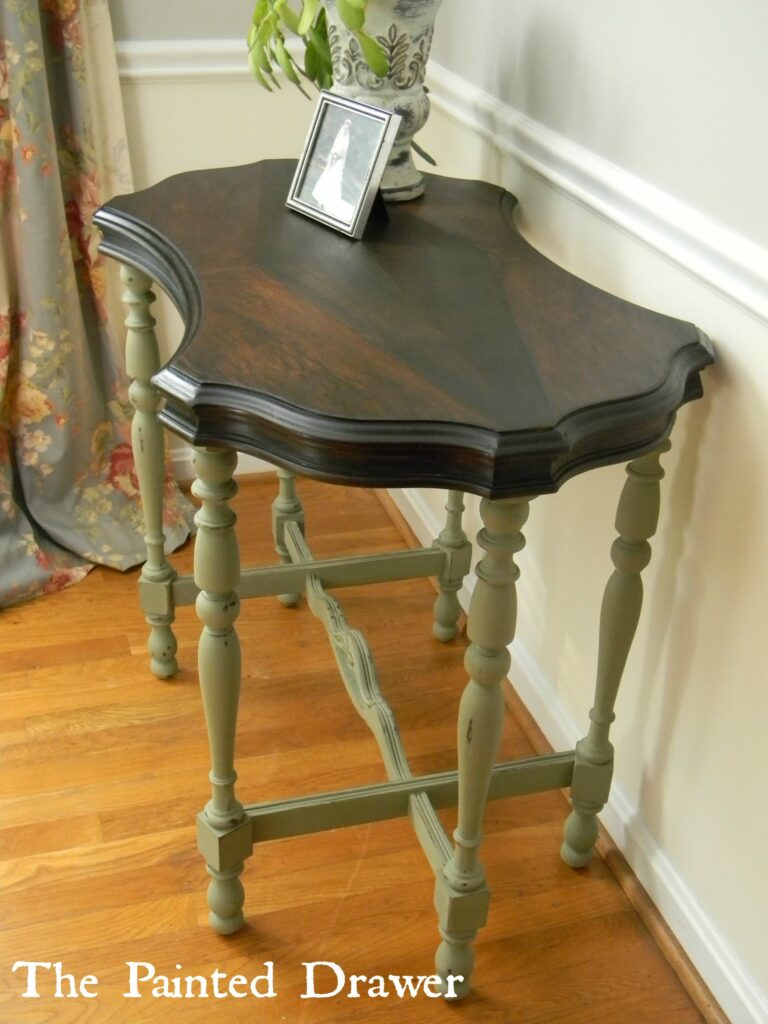 The wood top and color stain you choose can completely change the look and even style of a piece.  Darker wood tends to be more elegant and the lighter a more farmhouse chic.
Here, the honey colored wood really set of the Mustard Buffet (Vintage Mustard Buffet).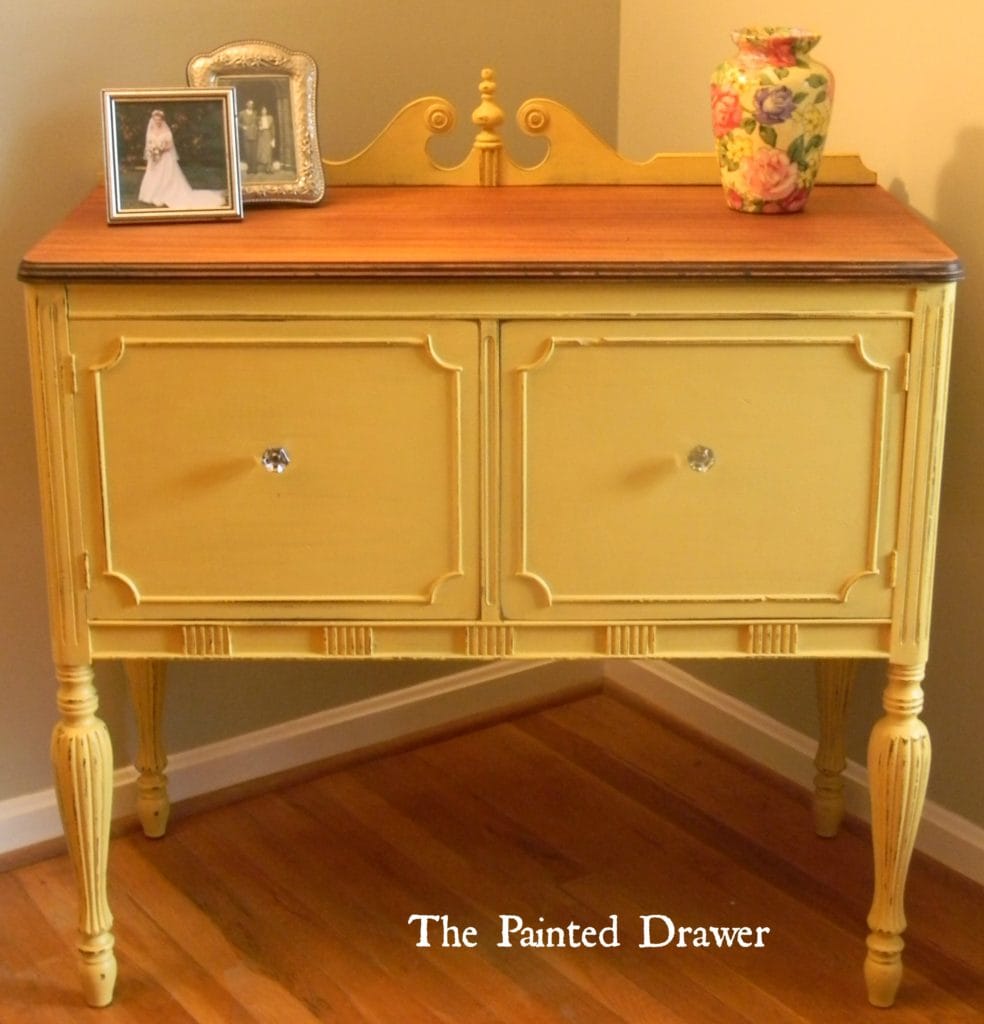 Up to now, I have been hand sanding all of my pieces. However, I just purchased a power sander from Home Depot.  I already have an orbital sander but they are no good for refinishing wood tops as they leave circular marks.  The Ridgid Sander sands in a straight motion with the grain – leaving no marks behind.  And, at only around $60, well worth it.
I made a little YouTube video on it…Click here if you wish to see it:  The Ridgid Power Sander
(It's also on the Tutorials page of the website)
For those of you who also love to refinish your pieces, this may be a time saver and it certainly is an arm/shoulder saver!  BTW, this is totally just my opinion and I'm not getting a penny out of it.  I just wanted to share!
Join the Fun! I Always Love More Subscribers!