You all know the show, right?  Shipping Wars.  I'm calling my latest episode Shipping Woes.
When I opened my Etsy shop, over a year and a half ago, I received an order for a shipment to Florida.  It was for my Sparkly Pulls dresser.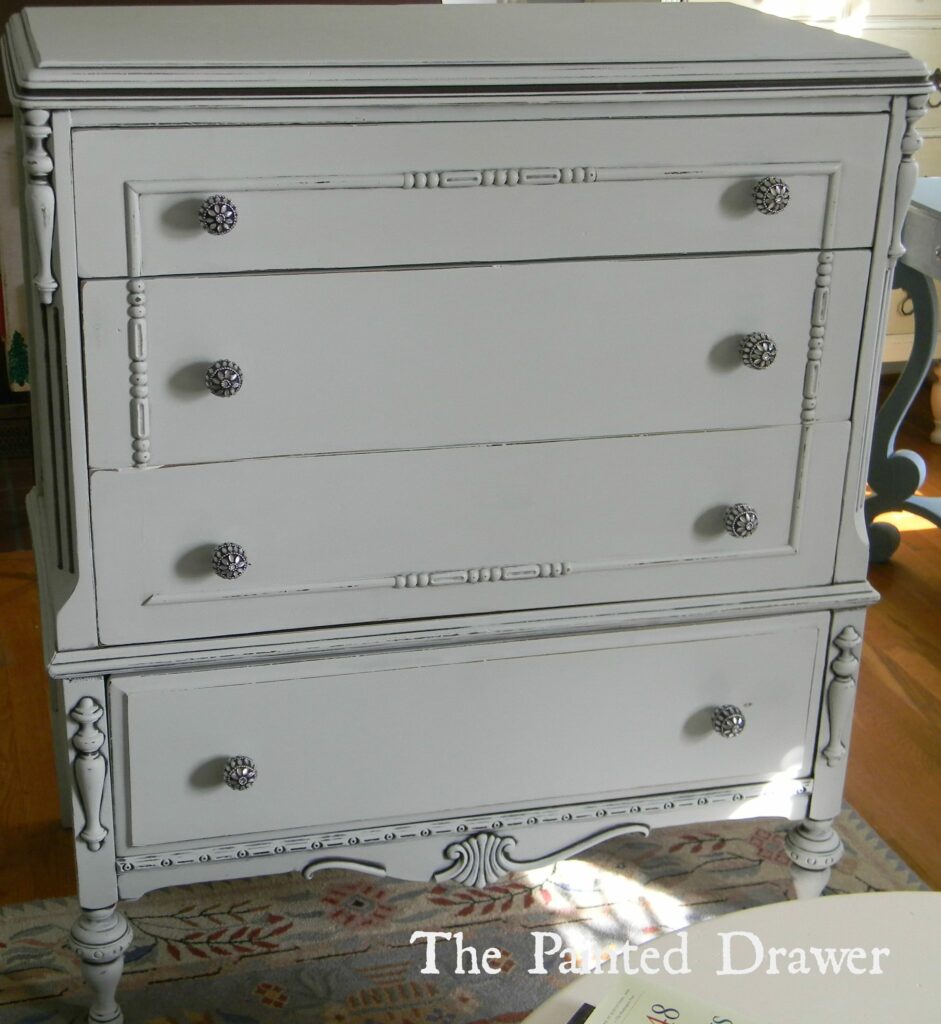 I had absolutely no idea how to get it there so I looked at other sites and saw they used UShip.  It took me a whole evening to figure it out and list my shipment but it went well.  I met a great guy, Mike, who took it for a reasonable price and all was good.  I have used UShip many times since but not so much lately.  I have two fantastic guys I know well and use.  One goes up North and the other down South and cross country.
Now to the Woes part of my story.  I listed my lovely, emerald dresser on Etsy.
A lady purchased it, without asking the shipping cost first.  When I told her the shipping quote from my shipper, she balked because of the cost.  I am never sure what people think when it comes to shipping costs.  When someone is going to put a large piece of furniture in their truck and drive it completely across the country from Maryland to California, it is going to cost more than $50.  Likely, more like $450.  I asked her if she wished to cancel the deal for a refund and she said no, please try UShip.  So, I did.
Here enters Orlando.  The mysterious shipper who would do it for a miraculous $237.  She said yes, he had good feedback, I booked it, he showed up (late) for the pickup, he called her to confirm the delivery and then disappeared.  I mean, like "poof".  His cellphone has been disconnected and he has not contacted either myself or my customer.  This has never happened before.  Never!
I guess the moral of the story is, you really do get what you pay for.
Wish me luck that he appears, safely, and it is all good.  The thought that my lovely emerald dresser has vanished is so upsetting it makes me want to cry.  I will keep you posted…
***UPDATE:  All is good!  He emailed that his axle broke…delivering tonight!  Whoo hoo!***
Join the Fun! I Always Love More Subscribers!