I promised to share my find of last week.  First, take a look at Rose as she arrives to board the Titanic.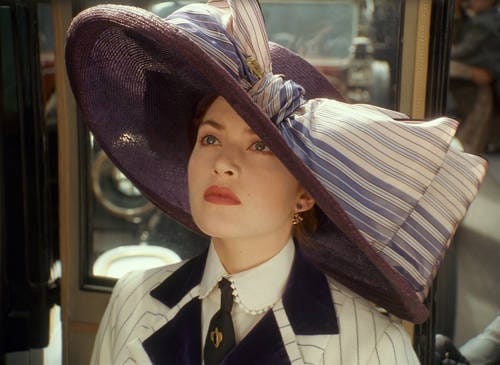 So beautiful.  See all of her luggage? 
Amongst, in the back out of sight, may have been a steamer trunk.
Like my find of the week below 🙂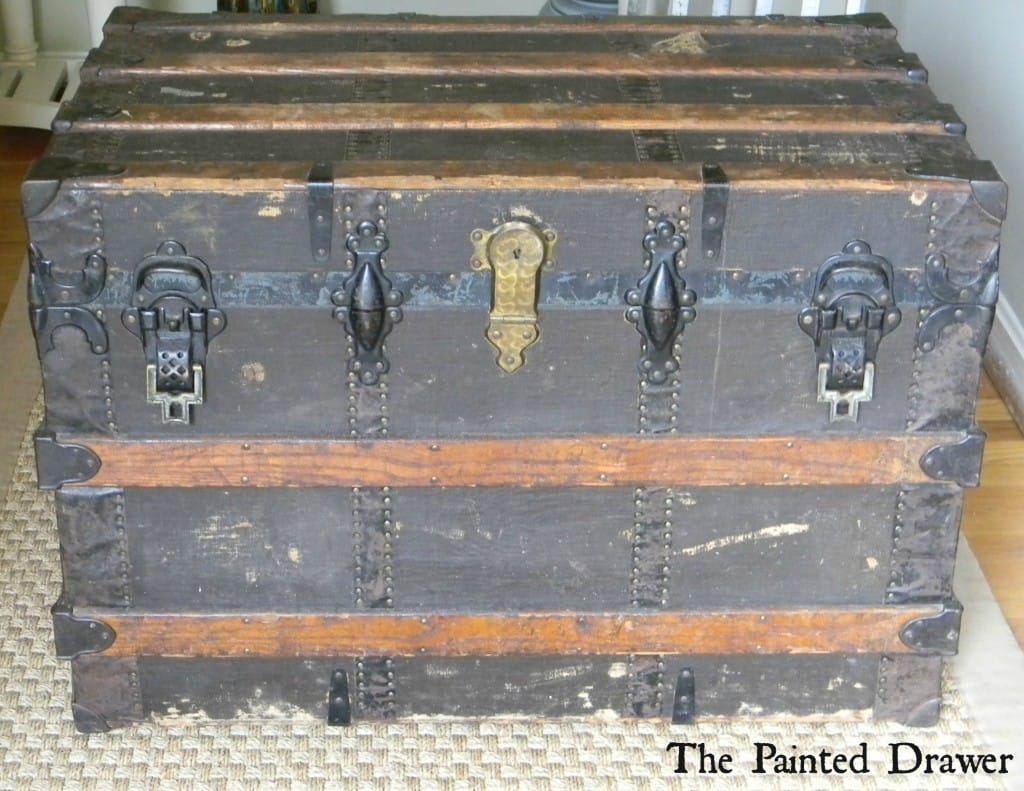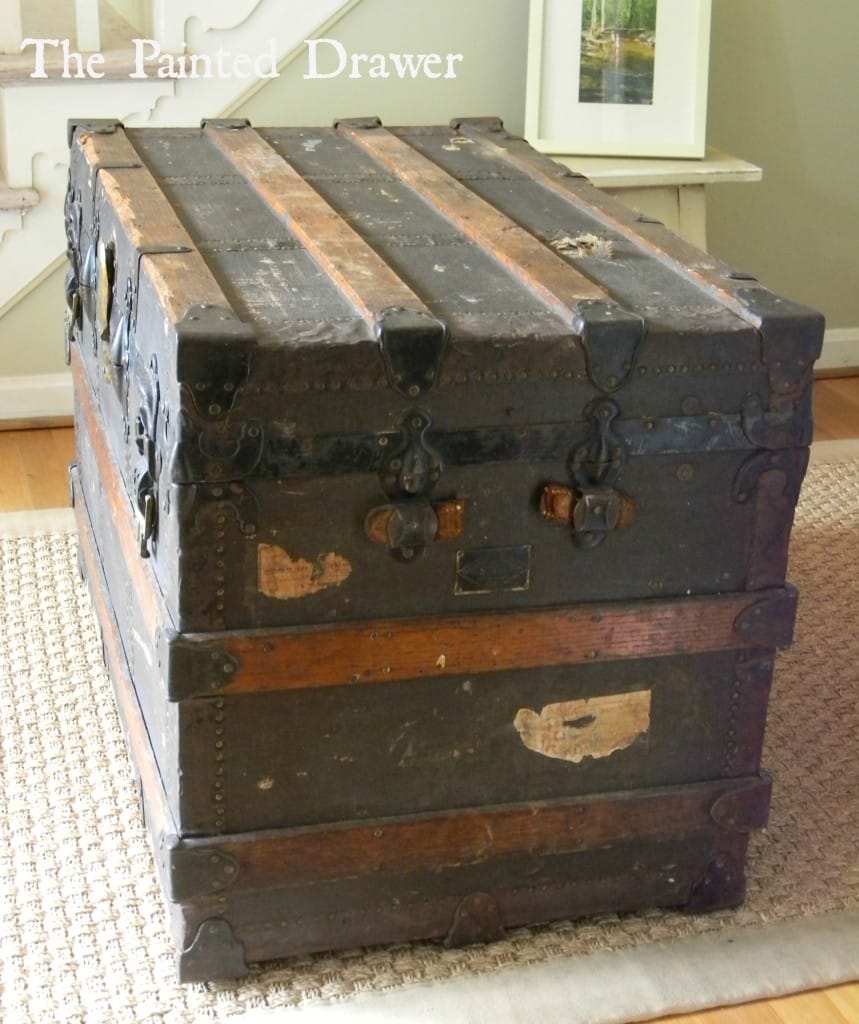 Can you imagine it as a coffee table?
 Or as storage in a bedroom…
My son said it's like an old treasure chest.  It is a treasure in of itself and I love it.  Marked on the side Headley & Farmer, with all locking mechanisms in working order and working caster wheels, it is a gem.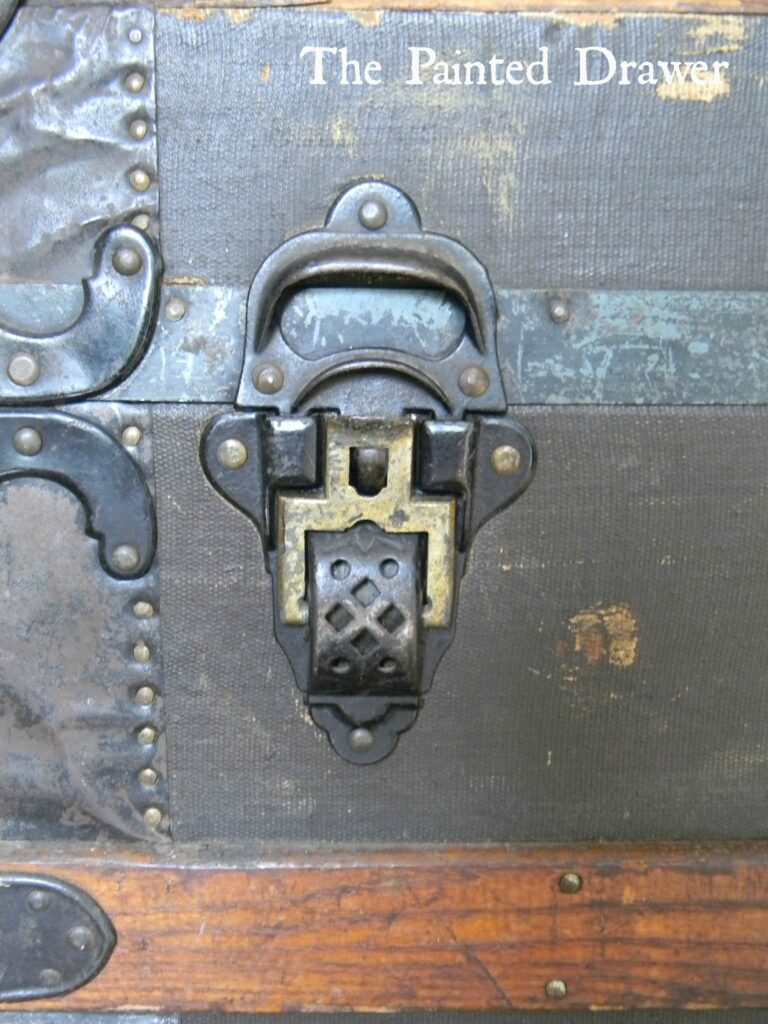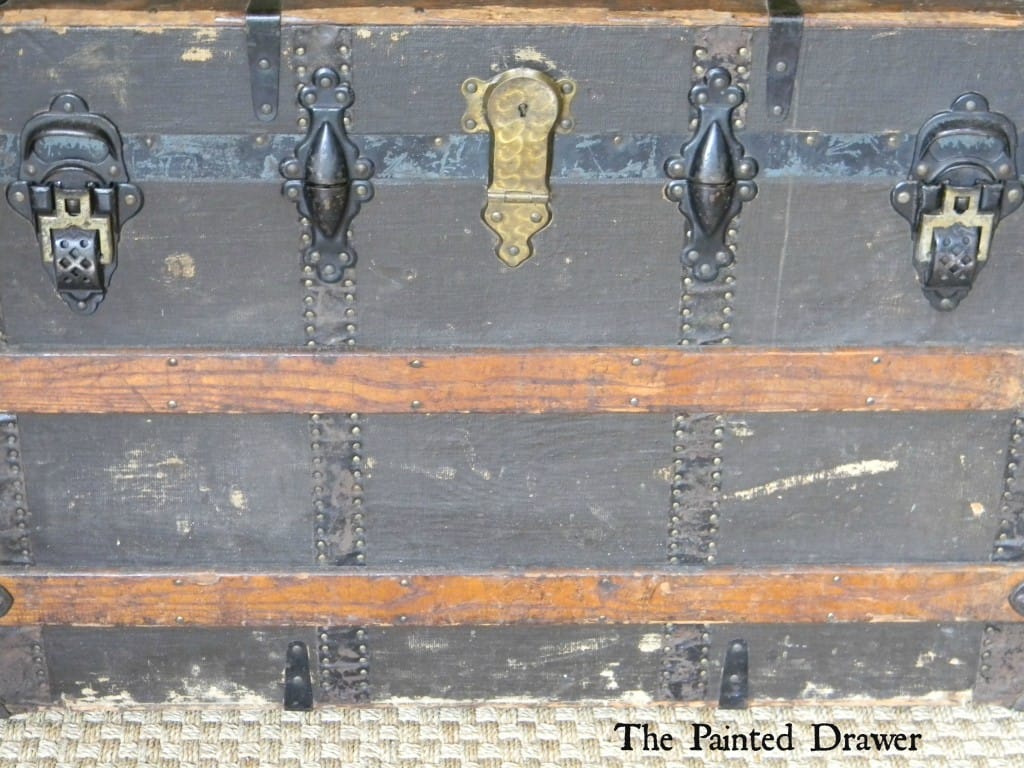 A vintage statement piece for any room!
Told you it was a doozy 🙂
Listed under Shop Furniture/Cabinets and Hutches and Etsy
!
Join the Fun! I Always Love More Subscribers!
Linking to: