What I do feeds into a strange addiction that I have had since a young girl – the joy of moving furniture in a room around and around and around.  It doesn't matter if the furniture is large or small, I will always find a way (just ask my ever suffering husband).  Hence, my house is always in a state of design limbo.  Pieces come in and pieces go out.  It allows me to feed my love of redesigning a room over and over again!
Now to the caned chairs.  I was so excited to find not just one…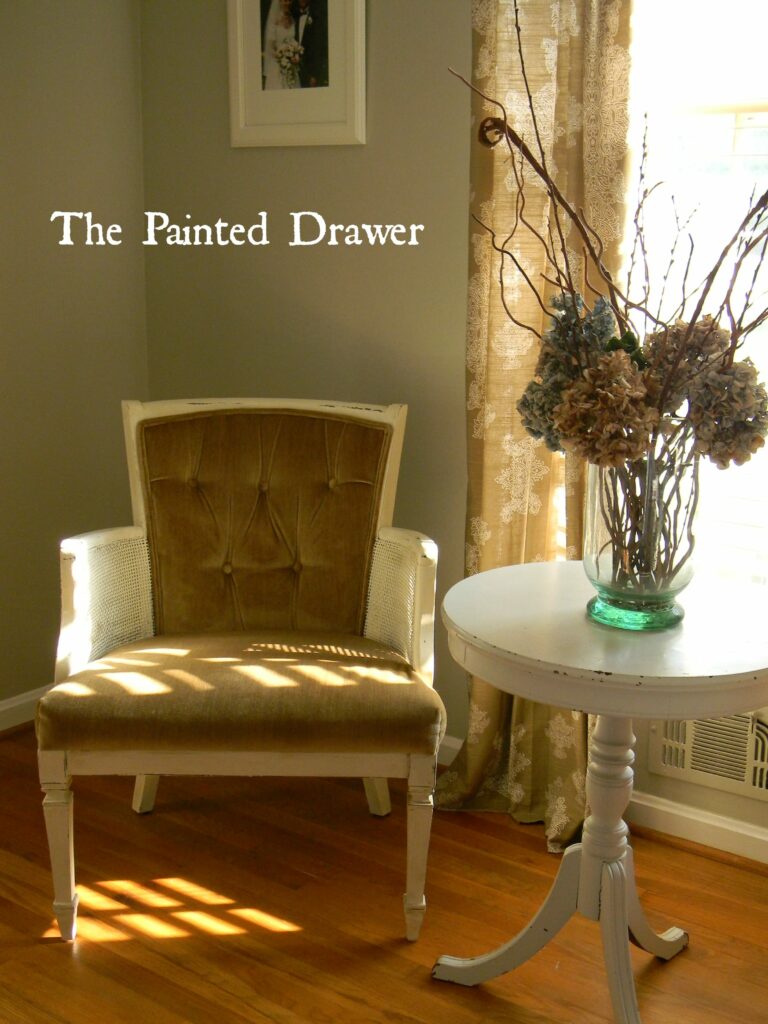 but two caned chairs!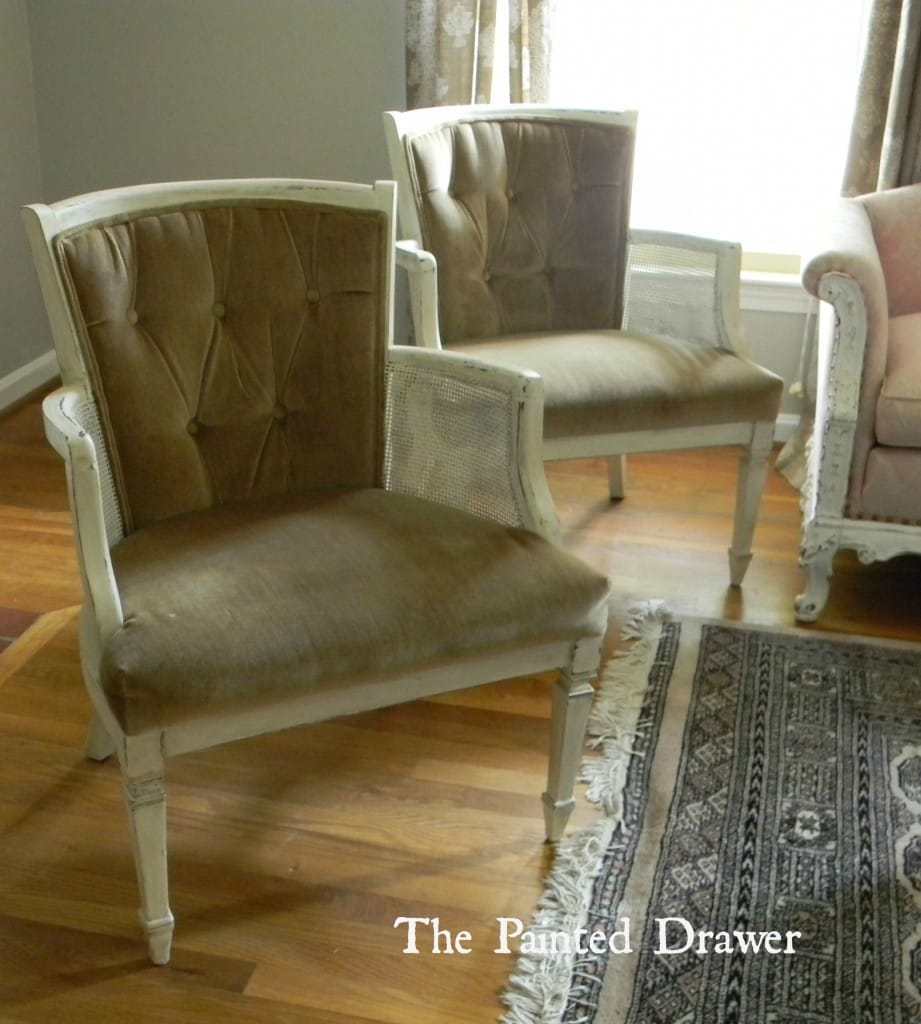 They were originally dark wood but with a few coats of paint, waxing and distressing – beautiful.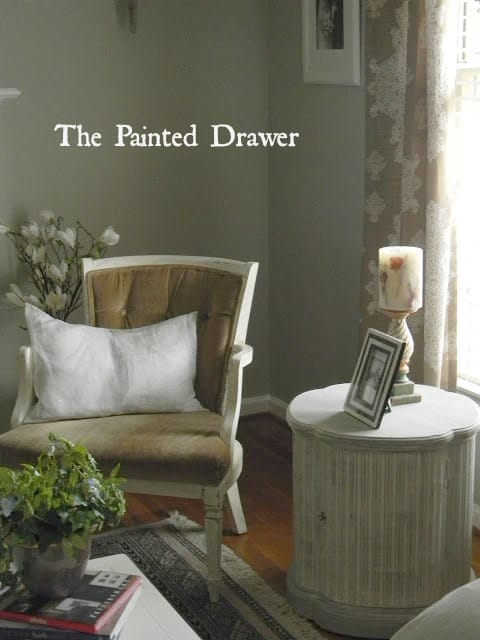 You can see why I kept them over the past year.  They are so versatile and looked lovely over the holidays in my living room.
 Well, time for change!  I am selling my pair of caned chairs and making room for whatever lies ahead.
The lines are fantastic and they can work with many different décor styles.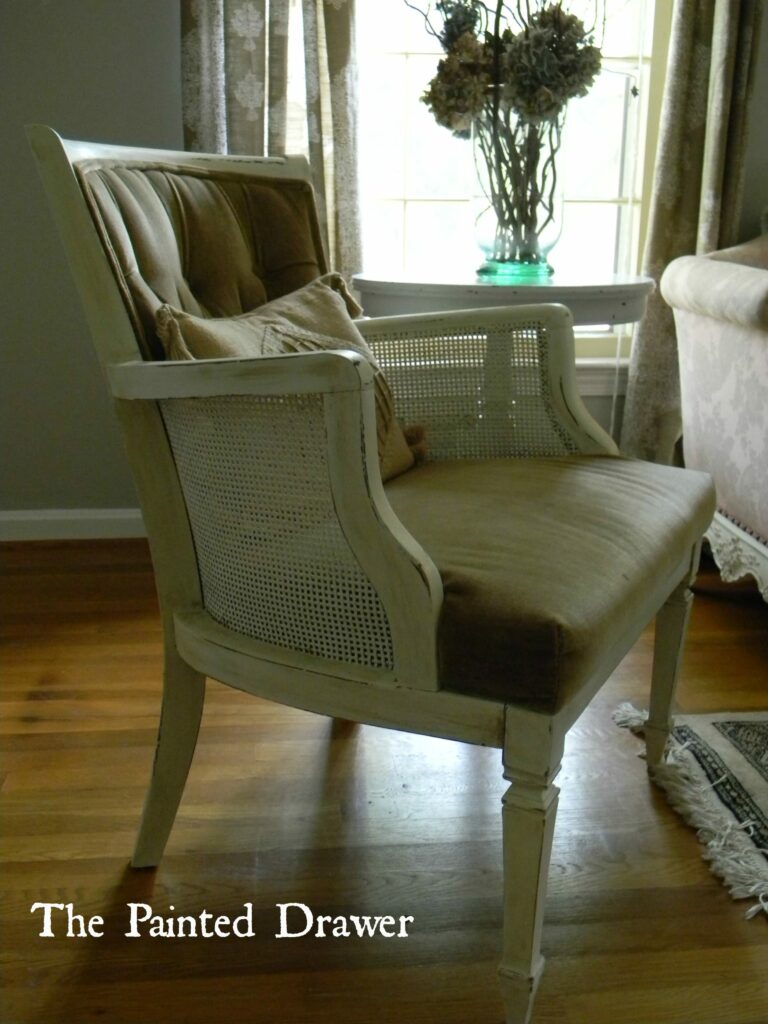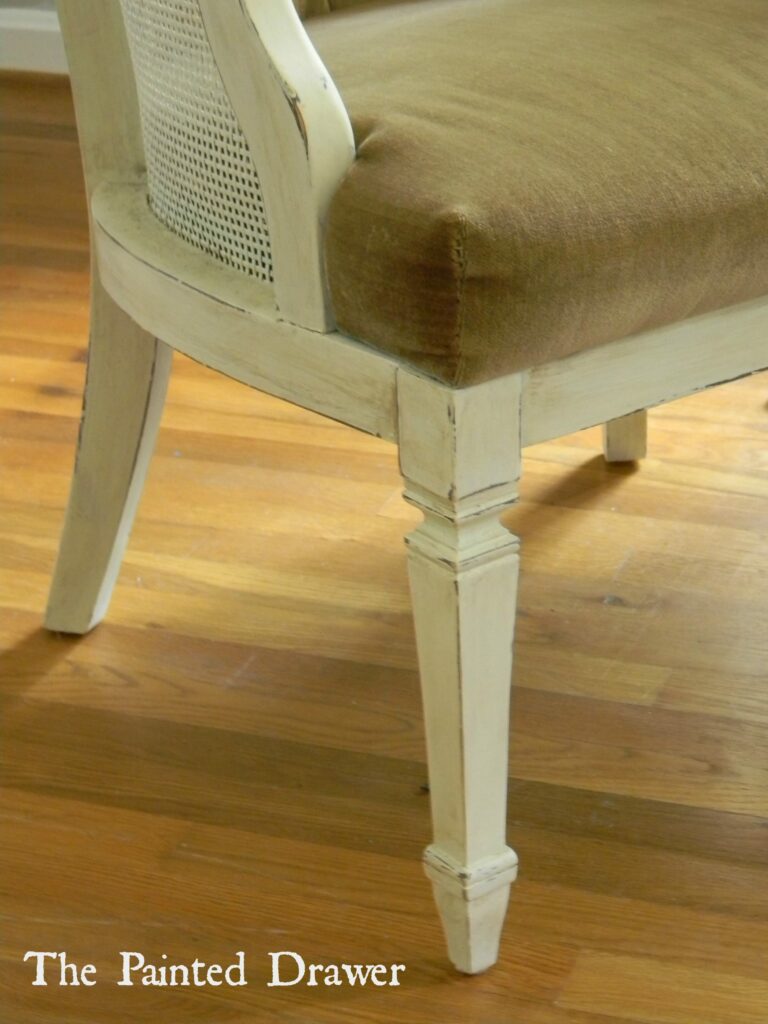 The caning is all intact and the dark wax adds interest and charm.
The velvet seats are oh, so comfy and the backs are gorgeous too. 
FYI, my other strange addiction is painting rooms multiple times.  I mean, to the extent that I feel our house has lost square footage with the amount of paint layers on the walls.  There you have it, my "Strange Addictions"!
listed under Shop Furniture/Chairs and Etsy
Join the Fun! I Always Love More Subscribers!
Linking to: