Our neighborhood has an annual Fourth of July parade which the kids always look forward to. It's a lot of fun and the kids always decorate their bikes and participate. The parade ends at the local pool where there is food and fun. Here is a pic from last year…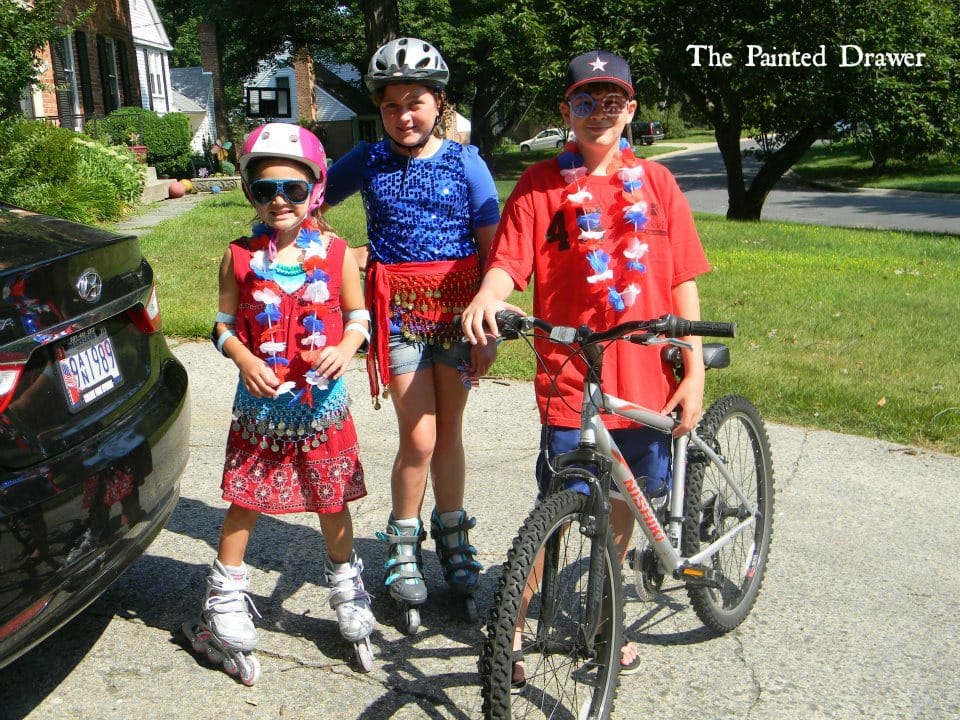 Showing our patriotic pride!
In the spirit of things red, white and blue, I thought to share my son's room that I finished a month ago.  I found this bed at the local thrift store and painted it a great blue…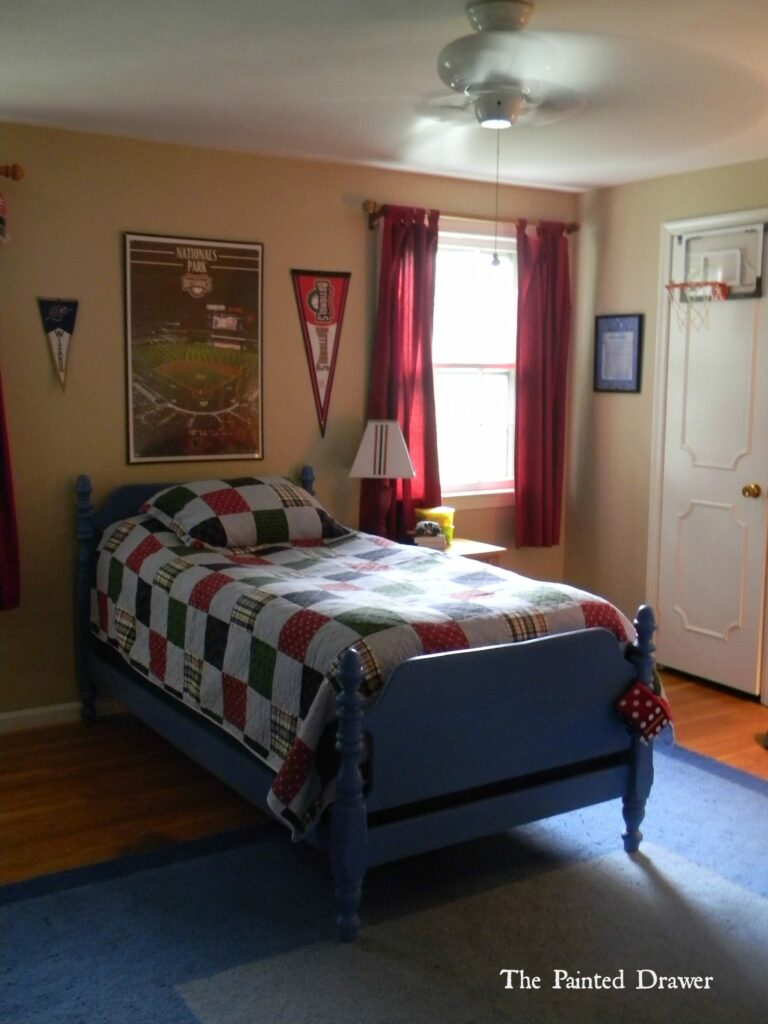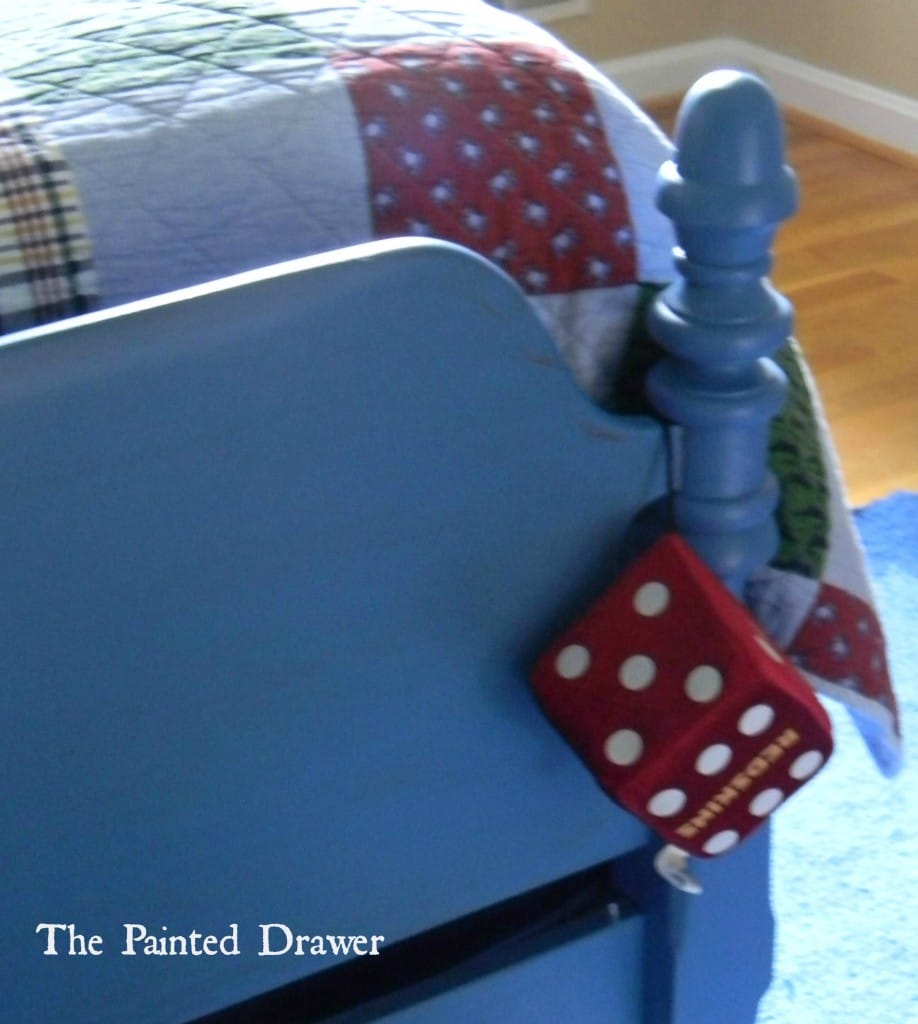 I'm sorry, but it is as good as any Pottery Barn bed and was only ten dollars and a quart of paint!  Added some red curtains for a pop of red, a vintage mirror painted white…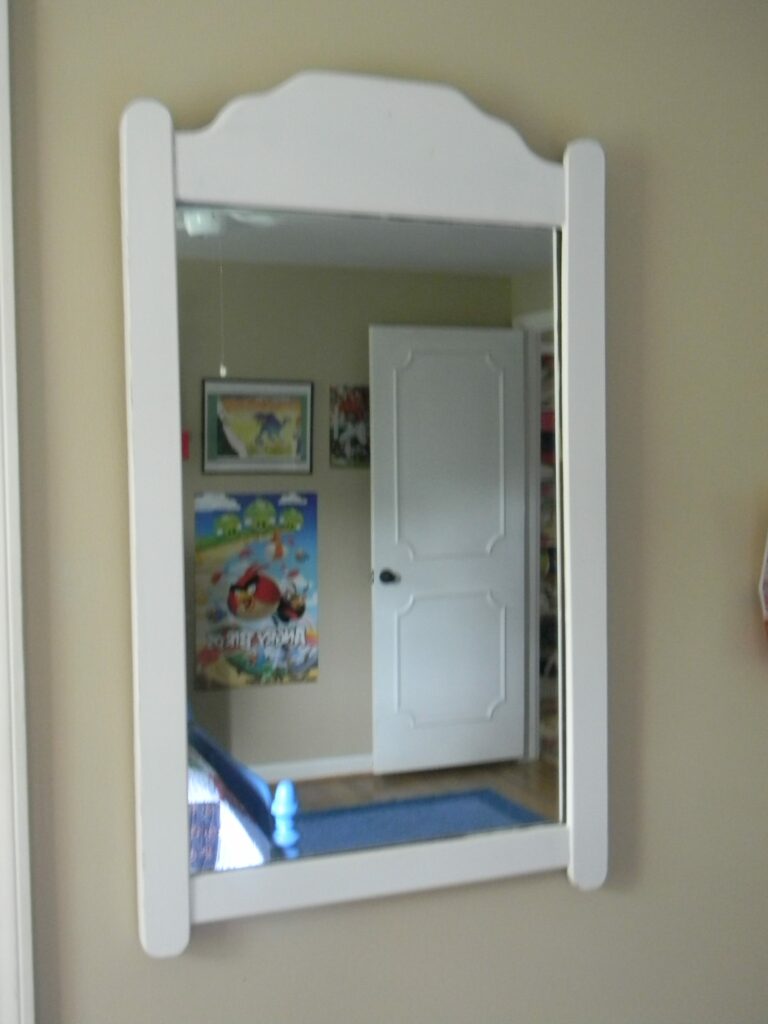 My grandmother's dresser that has that mid-century straight lines which are perfect for a boy's room…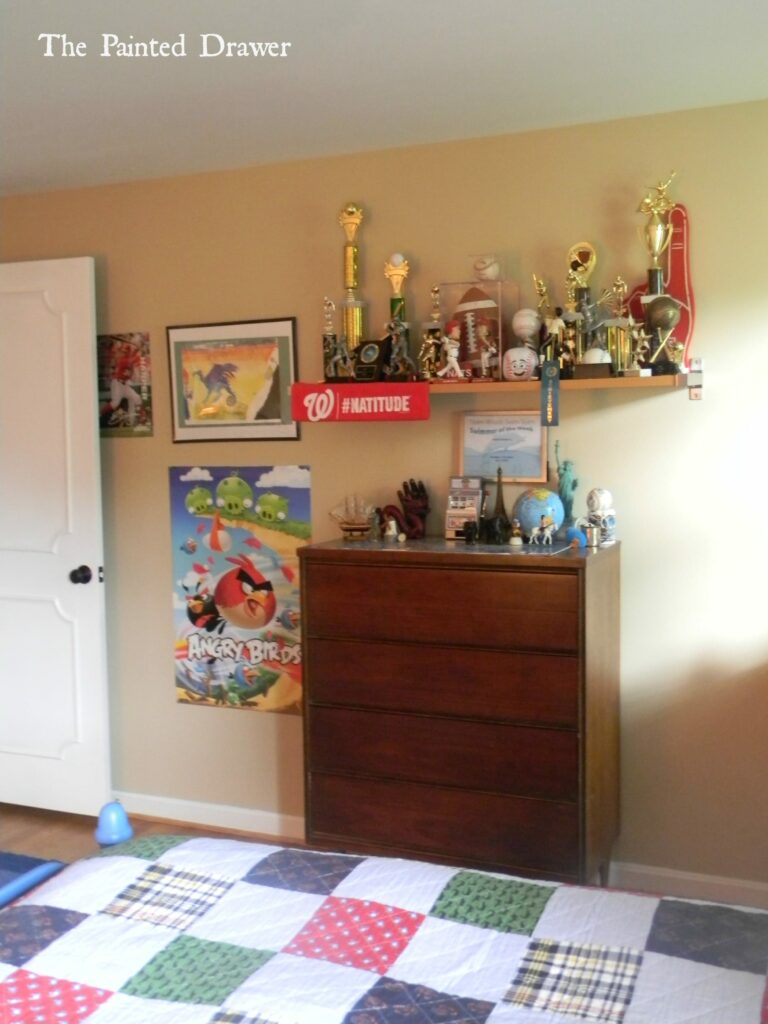 My son's room on a budget!  
If only it would stay this clean!