I have a neighbor and friend who asked me about redoing a vintage dresser.  It was currently at her mother's house in New Jersey and she was going to bring it back.  She told me that it was vintage, with butterfly brass pulls.  I was intrigued!  Here is what I was imagining in my head…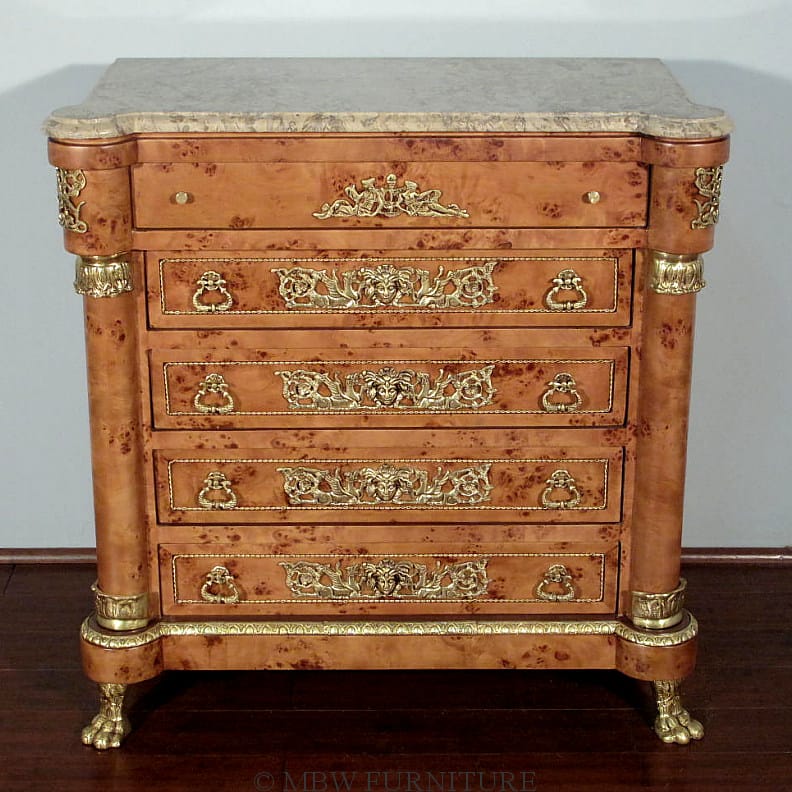 OK, maybe not that amazing but still, from her mother's basement with butterfly brass pulls?  My imagination was in full gear.  Now, here is where the title of this post will become clear.  You see, I should have asked more instead of assuming I was about to work on the next amazing lost find.  Because when she pulled up, out of the car emerged this…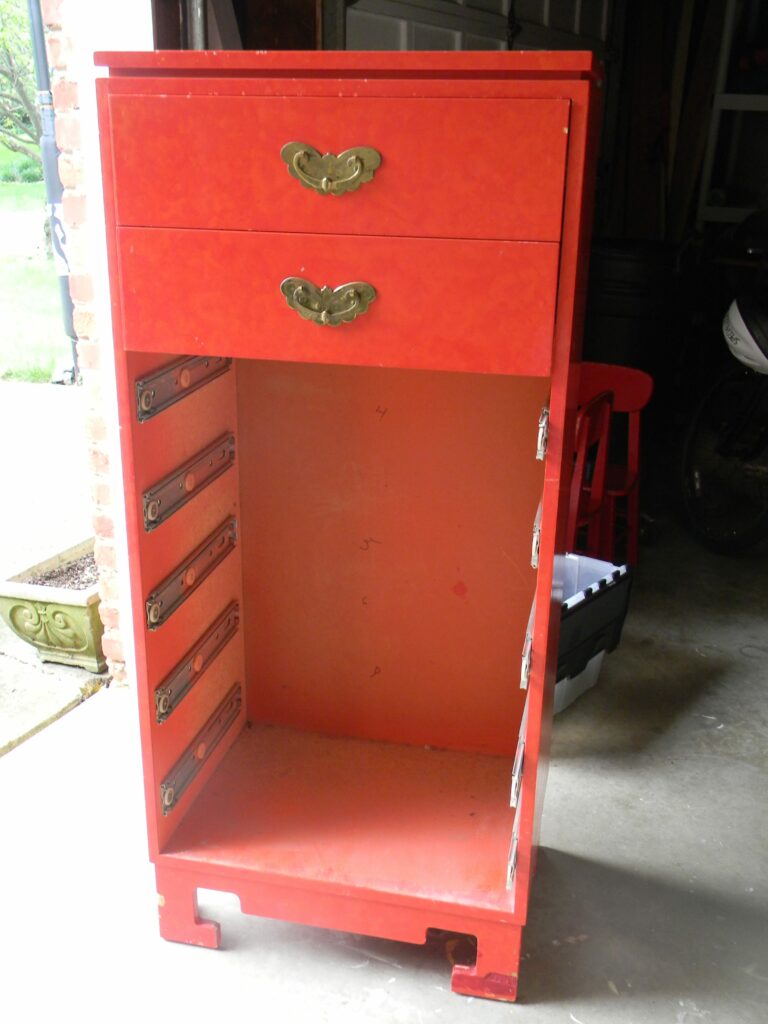 Are you all laughing now?  I had no idea!
After talking with my friend, we decided the first thing to come off were the pulls!  Now with the initial coat of paint on, it is shaping up.  It is my personal challenge to transform this circa 1975 fireball formica coated giant into a pretty piece!  I will post pics of the after tomorrow.  I spent the day today trying to cover the red which just kept peeking through multiple layers of paint to haunt me…
ALWAYS ASK FIRST
Our weekend was full of swim team fun and my kids came in 1st place at our swim team talent show!  https://www.youtube.com/watch?v=oQwioSFzKxE
And, I am proud to say, I swam a leg in the Mom's swim relay on Sunday and we came in 1st place 🙂   Love that my kids were watching and cheering me on (although at the end of it I felt like I had completed the IronMan competition)!