Well, I'm aching and tired but so happy and so grateful for my wonderful friends and family that went above and beyond to help make my first show a success.  My friend, Ann helped move countless heavy pieces of furniture, stood out in the pouring rain assembling a tent and was sore and soaked by the end of the day.  I can't thank her enough.  My father's friends, Chip and Patti are true hero's.  They came out to see me and realized that I was in desperate shape.  They drove all the way home (not that close by) and showed up again with their tent in hand.  Wow.
My parents spent days helping me prepare and were there all weekend long keeping my spirits up in the bad weather and chatting to customers.  My husband and kids were awesome.  Moving, tagging, book keeping, and smiling the whole weekend in the rain.  Loves.  My sunshines 🙂  Here is Sophie with my brother who came out with my sister-in-law to give encouragement!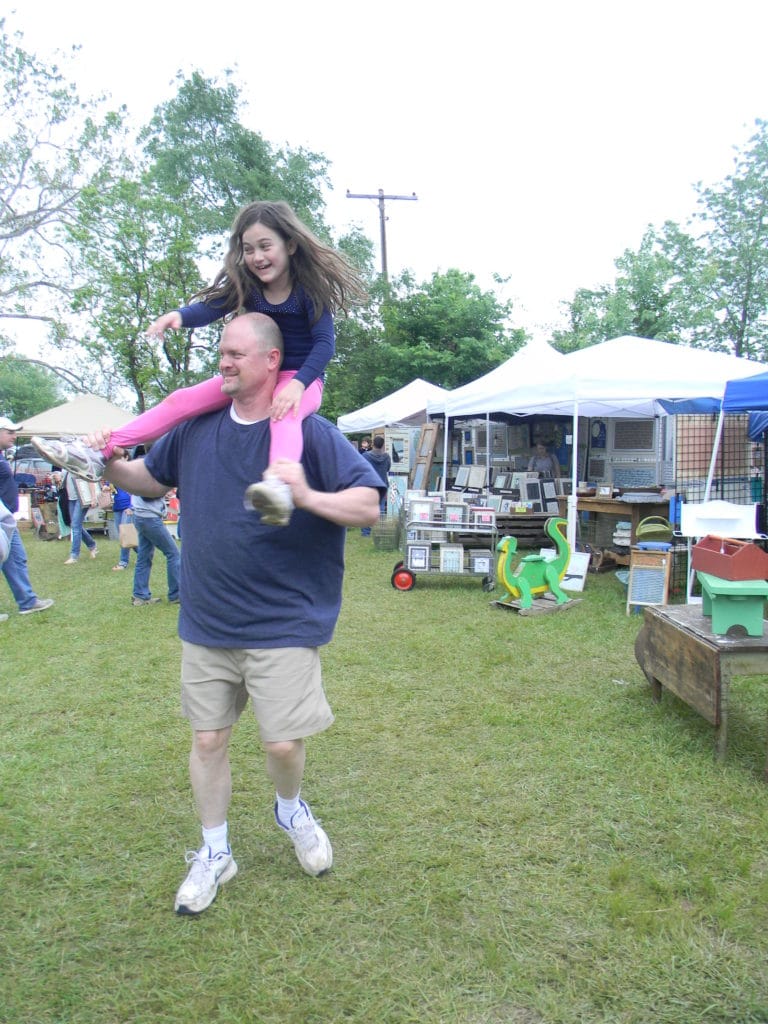 Before the rain really hit and the second tent's arrival…see why I really needed that other tent?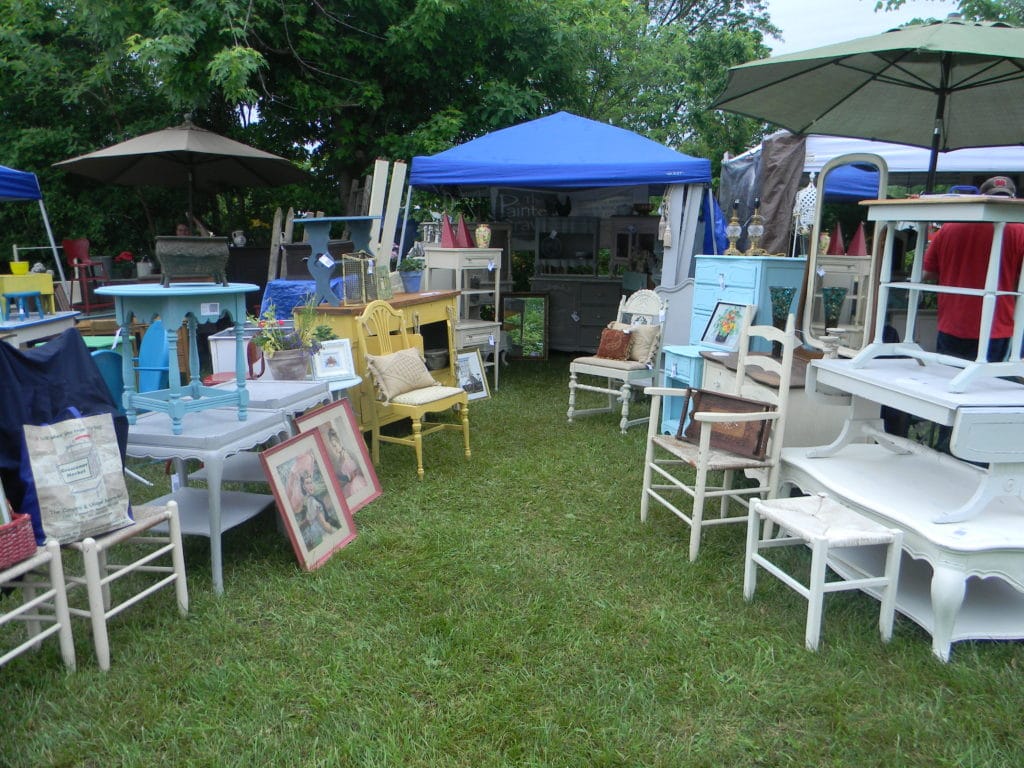 After the second tent was assembled and we were sitting pretty…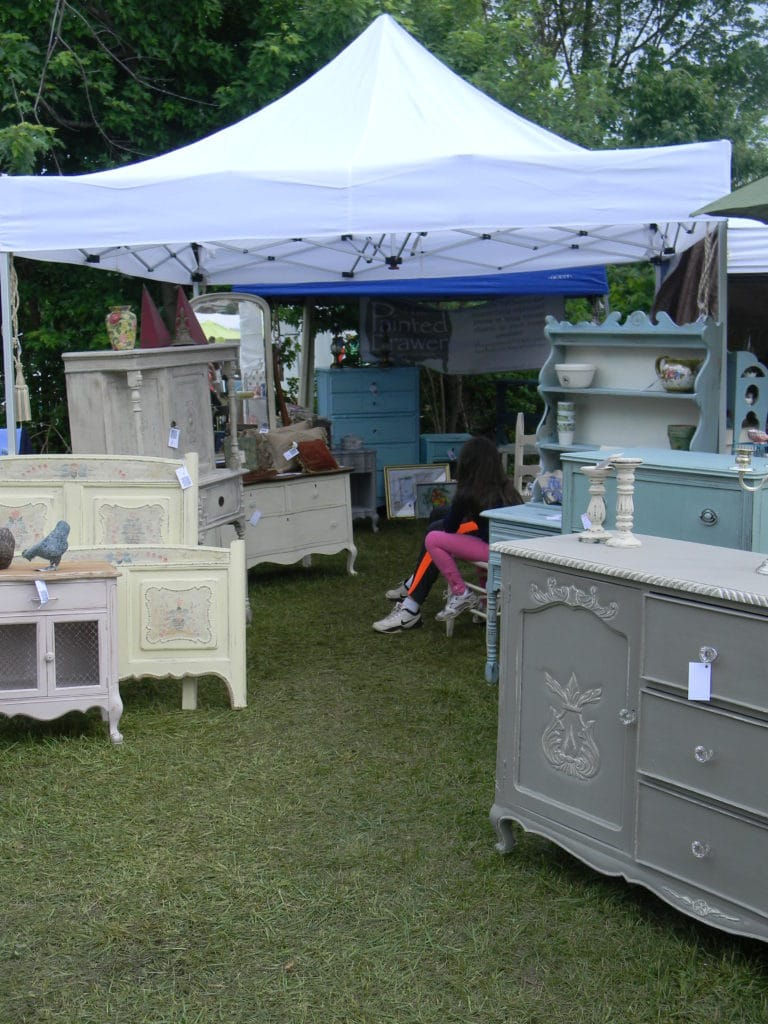 A few close ups of pieces that are now proudly sitting in their new homes!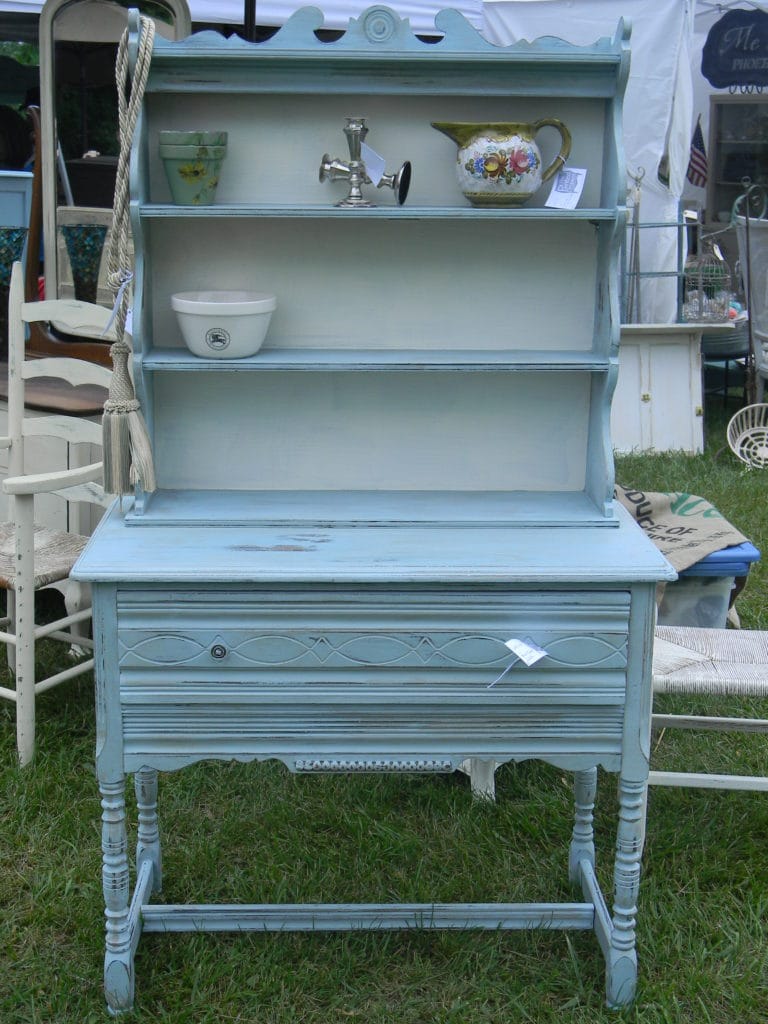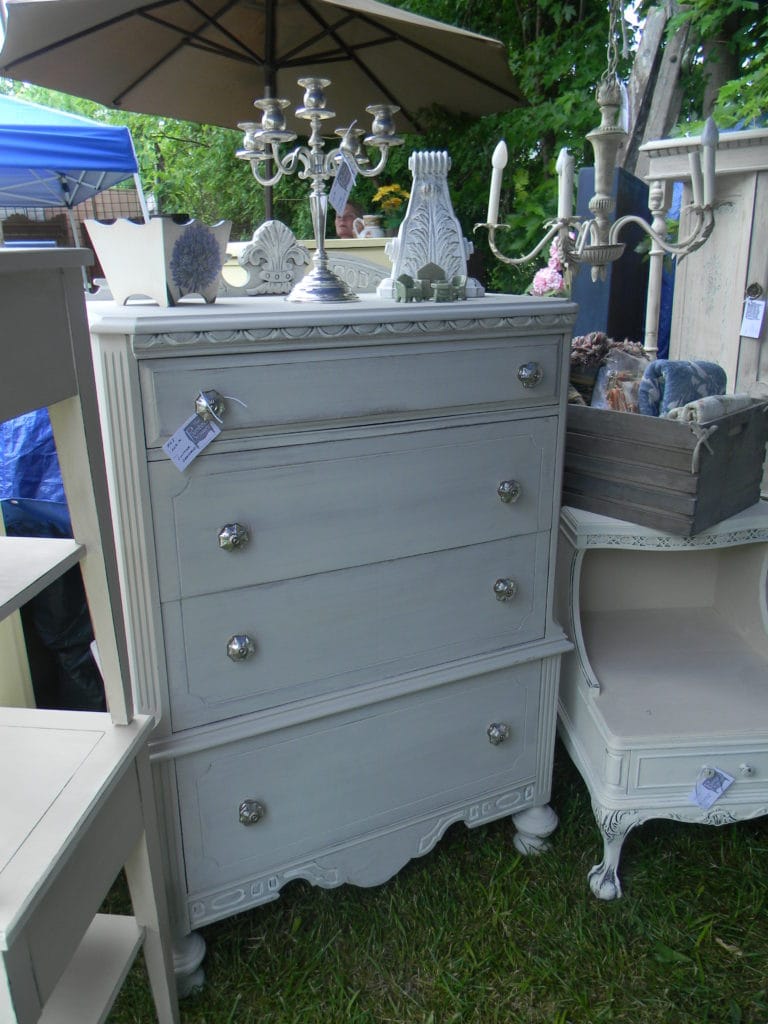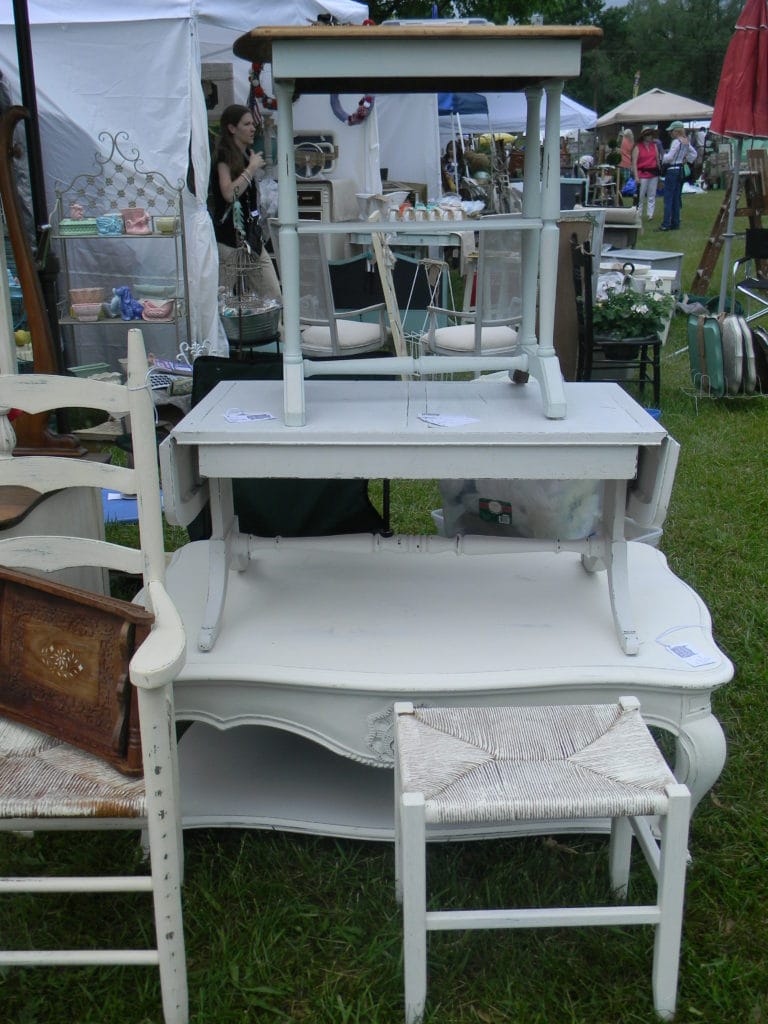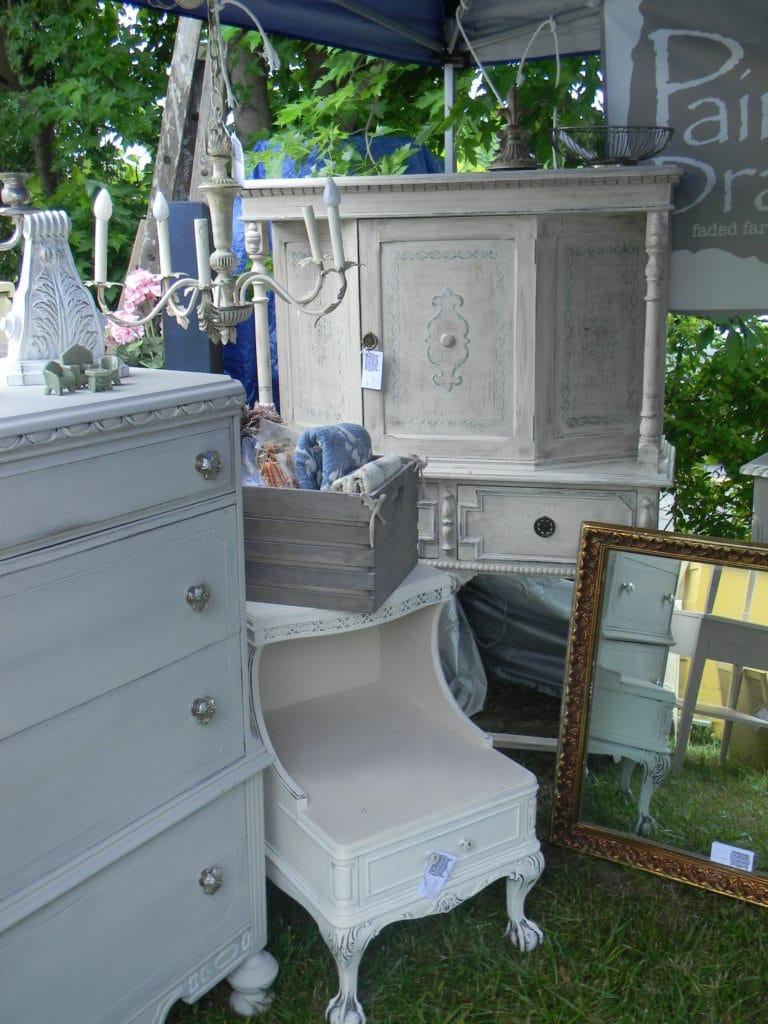 I am spending the day organizing and cleaning my home and listing a few items on Etsy – the french cabinet above being one of them.  It will feel great to get back to the normal chaos instead of the madness of the past few weeks – although I can't wait to do it all again next year!