I decided to redo my bedroom last month to brighten it up and create a more open feel.  The old paint was blue and the furniture was the set we bought when first married…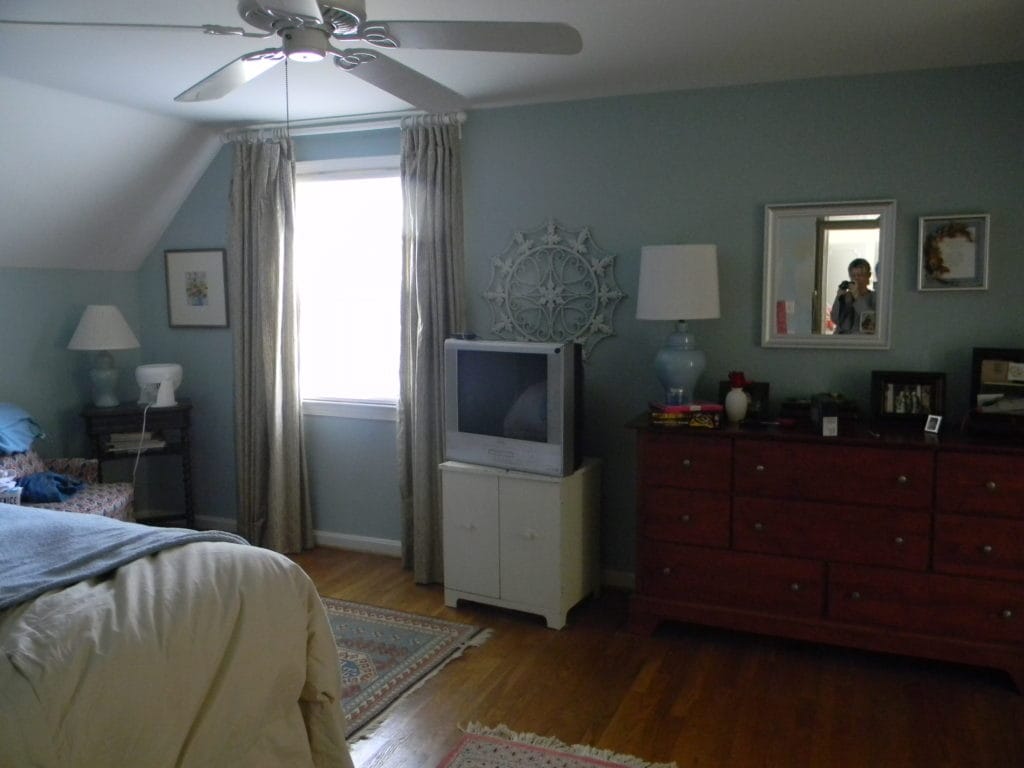 I painted three coats of Benjamin Moore's Linen White to brighten it up…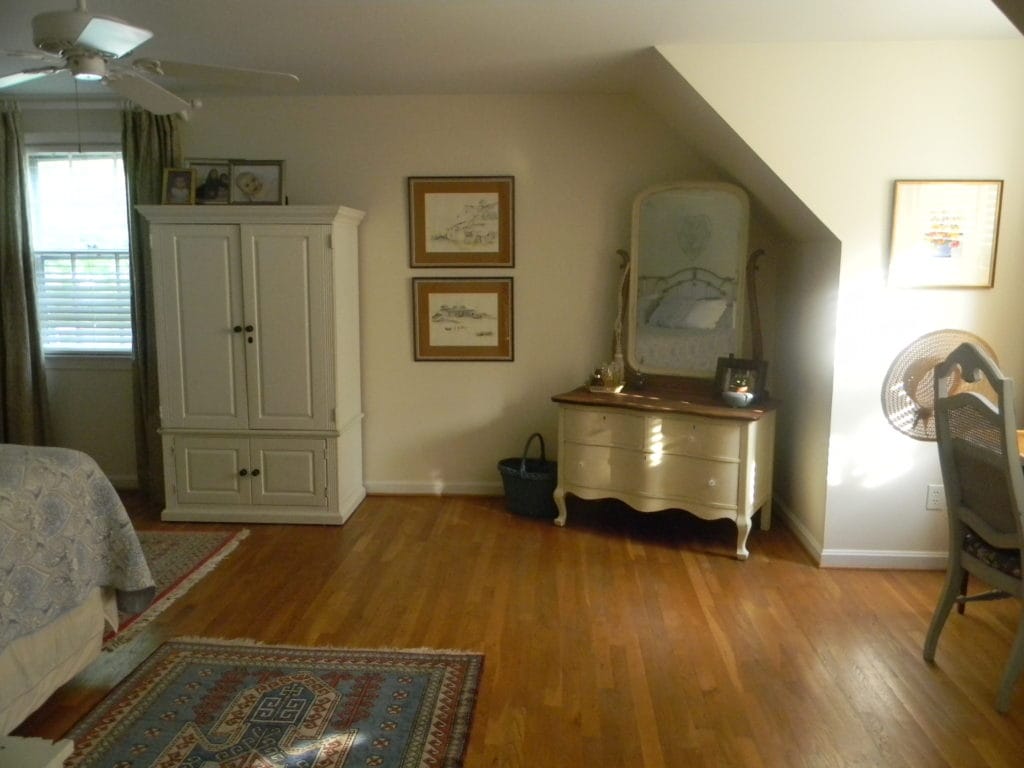 BM Linen White happens to be my all-time favorite color.  When painted in a bright, sunny room it really soars.  Don't use it in  a dark room or it will look dingy.  Benjamin Moore's Linen White is different than other paint manufacturer's linen whites.  It has more yellow to it which makes it a warmer white.
My walnut dresser did not sell the first day at Lucketts and I decided that after all of the back breaking work involved in restoring it, I was not going to reduce the price.  So, back into the van it went and upstairs to my new bedroom!
I added the sweet shutters I purchased over the weekend.  I am planning on eventually hanging them but they are super heavy and will need to be screwed into a stud which requires more time than I have at the moment.  I think they look great just resting against the wall for now.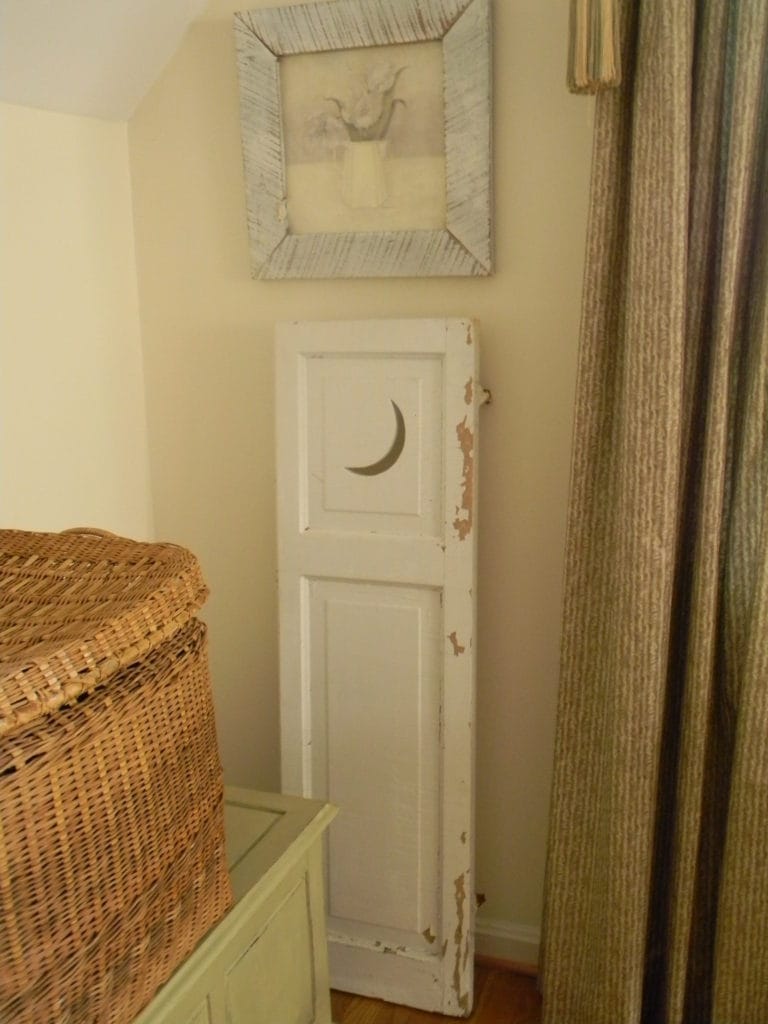 Another tip – if you paint a room an off-white color, make sure to paint your trim a bright white for contrast and try to add more bright white elements in.  I happen to love the look of whites and creams layered against each other.
My makeover is not super high style but it makes me happy!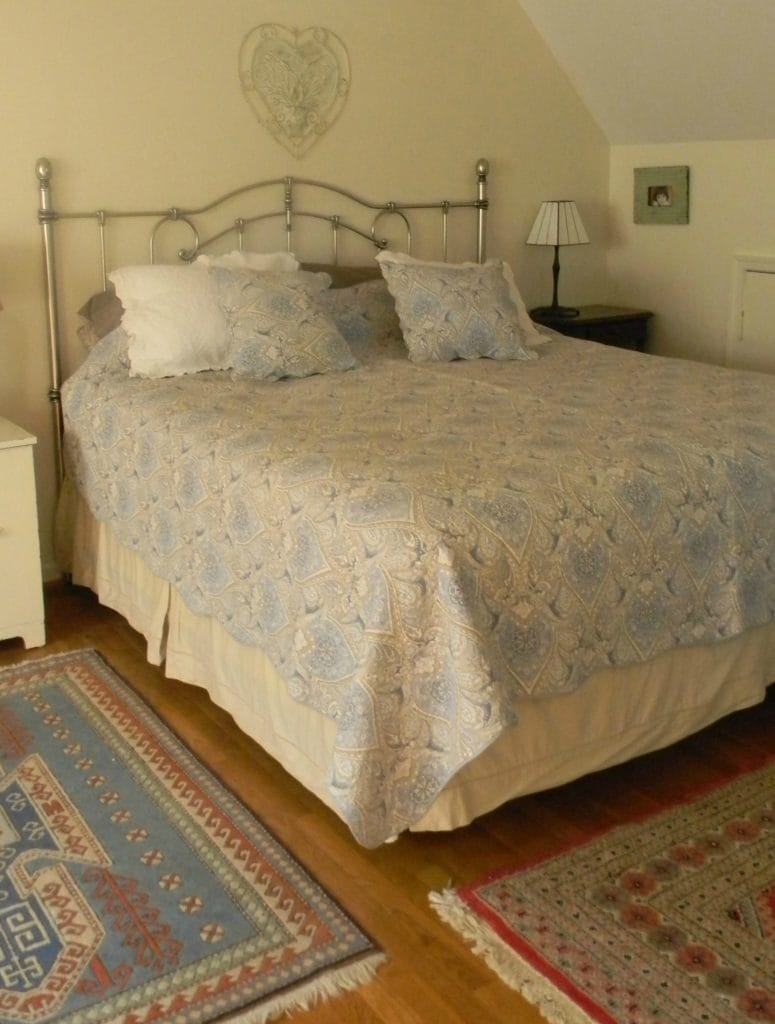 I was finally able to break out the summer quilt and put the heavy duvet away.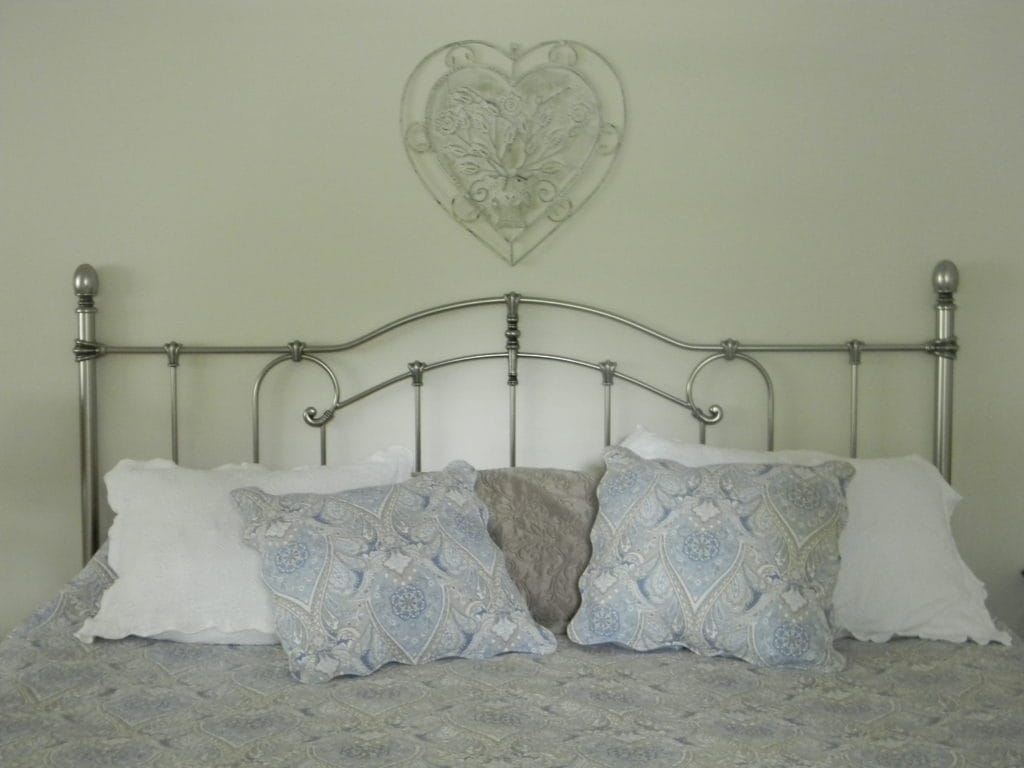 Summer is finally here!
 linking to: http://www.theshabbycreekcottage.com/2013/05/transformation-thursday-no-205.html
http://missmustardseed.com/2013/05/furniture-feature-friday-better-late-than-never/