When you're redecorating your property your flooring is one of the most important elements to consider. Some of the most popular flooring options are wool carpets, hardwood flooring, laminate flooring and vinyl. To help make your decision easier let's take a look at these in a little more detail.
1 . Wool carpet
There's much debate about whether carpets are still a good choice for the home. Carpets trap dust easier than other types of flooring, meaning they aren't always the best choice for those with allergies. Having said this, if you choose a wool carpet you won't need to worry. Wool is non allergenic and is very hygienic too. Wool carpets will stop dust mites from growing and are easily cleaned. You'll pay a little more for a wool carpet, however it's worth it because wool is very durable, soft and attractive.
2. Hardwood flooring
Hardwood floors are a top quality choice for your property, in fact switching to hardwood floors can also serve to increase the value of your home. The great thing about hardwood floors is that these floors will still look great in many years to come. Hardwood floors are both durable and stylish. These floors do not contain fibres which trap pollen or dust, meaning they are ideal for people who have allergies. If you're looking for a rustic and modern look, hardwood floors are the way to go. Wooden flooring is all the rage in 2020, so you'll be keeping up with the latest interior design trends!
3. Laminate flooring
Laminate is made from resin or fibreboard and a photographic applique material. It's a synthetic floor which is designed to imitate stone or wood. One of the main advantages of a laminate floor is the price, these are considerably cheaper than both hardwood floors and wool carpets. These floors are water resistant and scratch proof, meaning they are a wise choice for a busy family home. Over the last few years laminate flooring has become increasingly popular.
4. Vinyl flooring
Vinyl flooring is made from PVC vinyl, plasticizer or fibreglass. Like laminate floors, vinyl floors are water resistant. These floors are designed to look like real wood or real stone, and are less expensive. A vinyl floor is also comfortable to walk on because it's designed with many layers. These floors are a great choice to create a modern home. When you are choosing a vinyl floor it's advisable to shop around, not all services will offer the same quality, for instance, some brands will look more like real wood than others.
Choosing the right floor all depends on your needs. If you're looking for the highest quality, hardwood flooring is the best choice. For those looking to save a bit of cash, and achieve a modern look, a vinyl floor could be a better bet. Bear in mind you won't want to choose the same type of flooring for every room. For example, you could go for hardwood flooring in your living room and vinyl in your bathroom.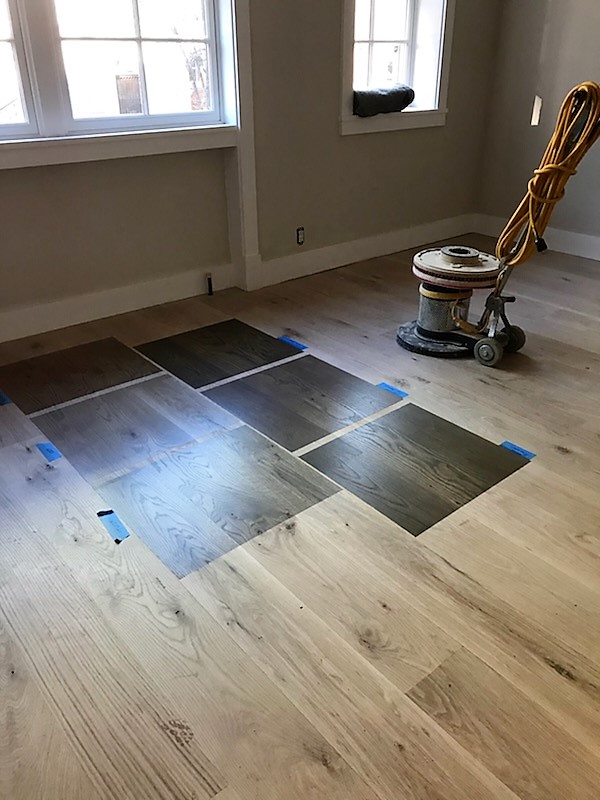 Please note that some of the links above and below are affiliate links, and at no additional cost to you. All opinions are my own.