Let's start this rambling post with such an interesting find! My friend grabbed it while out shopping at a thrift store. It's an old bar and I have never seen one like it before. She plans on putting it in her dining room.
The bar is solid wood with an ice box dropped into the top. The piece is on wheels that still work nicely and all in all it is in great condition.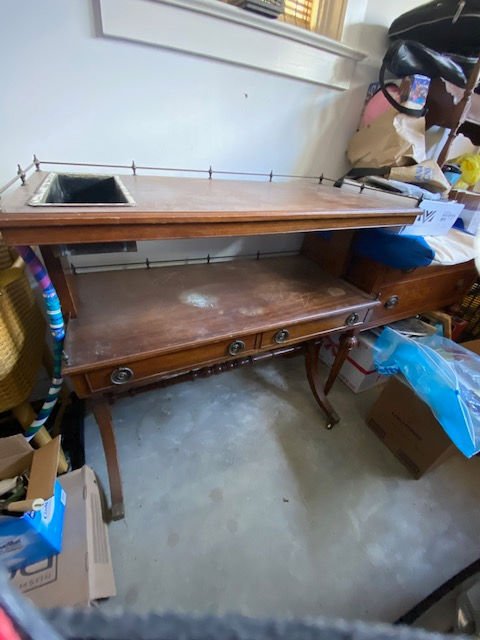 Stay tuned for the "after"!
We had a busy weekend around the house. I created a new little garden area outside our front door and plan on purchasing more plants to fill it in. I also want to plant liriope along the side of our path leading to the driveway.
Can you all give me suggestions on what plants are good for an area that gets good sun but are also deer resistant? The deer are all over our neighborhood busy eating everything in sight.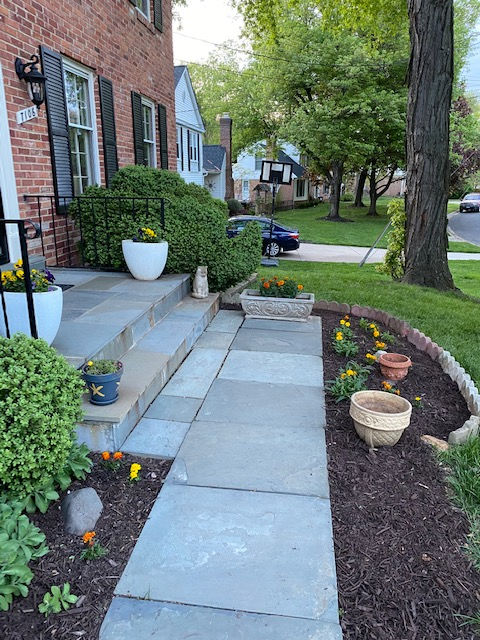 The big project over the weekend was painting our downstairs office (gasp!) red. I really wanted a deep color and we are changing the floor next weekend so the red will complement the floor and not clash (as it does now).
The room has paneling, which I know many people hate but I actually am a fan of painted paneling! I still need to repaint the trim and windows in a brighter white but you can get a glimpse of my vision here. The color is Behr Red Pepper and is a nice deep red and not at all a fire engine red.
I'm just tired of the gray and white interiors and am enjoying adding color into my home. I still enjoy my dark blue Sherwin Williams Rainstorm walls and hope to enjoy our Red Pepper office as well!
Have a great week!