Photo by Kokil Sharma from Pexels

Even if kitchen space is limited in your home, you don't have to make do with a kitchen that makes you unhappy. Instead, be creative when it comes to the redesign, from the counters to the wall space and window. Here are a few ideas to inspire you with in your small kitchen.
Install Pegboard in Your Pantry
I posted all about the pegboard in our pantry here (A Pantry and a Pegboard). It is so useful and adds a ton of useful space onto what was previously useless space. If you have the space, I highly recommend it.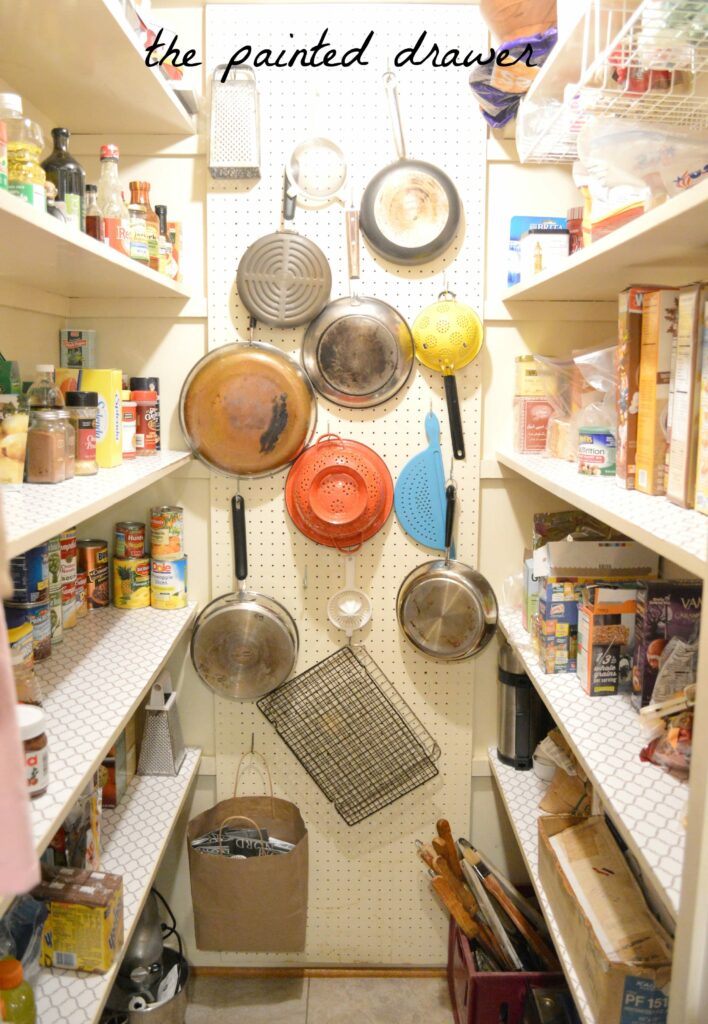 Add More Counter Space
If you don't have a lot of room on the counters to prep food or put appliances like the coffee maker that you use daily, the struggle is real. Thankfully, there are ways to add counter space.
While extending the countertop is one option, that's an expensive custom remodel. As for a kitchen island, there's likely not any room to do so.
Instead, a budget-friendly idea is to add a base cabinet and counter to the side of the stove or beside the fixed countertop and put a DIY counter on it. Another option is to add a rolling cart with butcher-block top to the end of the existing countertop.
Wall-Mounted Pot Rack
This innovative storage solution can free up space in the stove drawer and in cabinets. Putting up a wall-mounted pot rack can help you feel like you have more room in the small kitchen.
The space-saving hanging system needs to be on a weight-bearing wall for safety. Alternatively, create a rustic wood organizer that hangs from the ceiling to store your pots and pans.
Add or Replace Kitchen Windows
Your kitchen can seem extra small if it doesn't have a window. Just think of the sunshine you're missing out on too that's on the other side of the wall! In our old house, we had a window installed in our laundry room. It only took the handyman one day to knock the hole into the wall and install the window and it made a huge difference!
Plus, installing a window above the sink makes washing dishes more enjoyable than before. Or, perhaps you want to redesign the existing window to modernize it and, in turn, freshen up the look of the kitchen.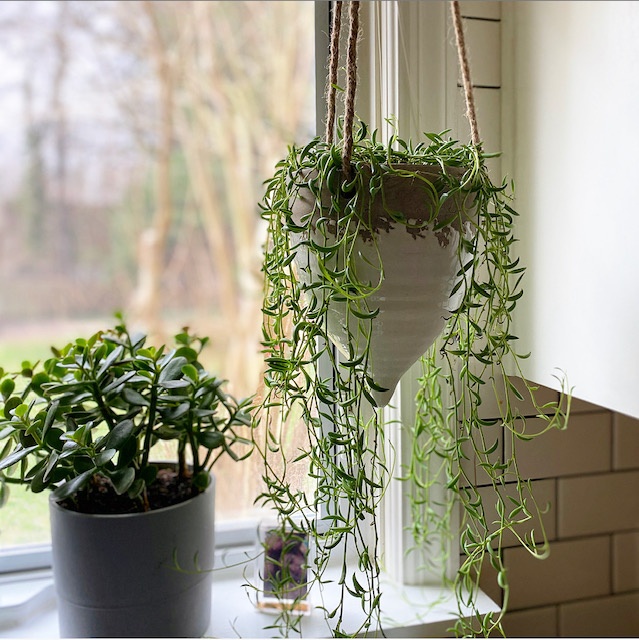 Bringing in Renewal by Andersen of Denver for the project makes the process easier with their design suggestions and samples for the custom project. The natural light that the window adds to the room can lighten up heavy cabinetry instantly, and energy-efficient windows can help reduce bills to save you money.
Complete the window with stylish treatments, such as shades that lower from the top or bottom. Or, a valance and Roman shade in matching fabric provide a classic look to the busy room.
Install Upper Shelving
If you don't have shelves above an open window, then consider adding them. This valuable space can provide instant storage of jars, containers, and extra food items.
Also, make use of the tops of cabinets if there's room between where they end and the ceiling. Even if it's just a small space, you could add a few bright containers that hold baking essentials and free up lower cabinet space for other items. The bold colors help make the bins a stylish accessory that livens up a pint-sized kitchen.
Another idea is to add shelving in other places, thus making use of vertical space. Wall-mounted shelves are available in many different styles and materials, from a rustic living edge design to traditional MDF.
We took down a cabinet and added open shelving. I just love it. The shelving is easier to access and they look stylish.
Some people love the look of open shelving to create the appearance of a bigger space. If you're a fan, then you might remove cabinet doors altogether as a frugal way to update the kitchen without entering into a full remodel.
Use Different Materials
A clever way to make the space look bigger is to mix materials within it. A great thing about modern-day kitchens is that you don't have to have a uniform look throughout it.
Instead, many people mix cabinet colors and countertops – the color combo it looks terrific! The eye-catching trend is now moving to mixing materials too.
For instance, you might have one type of countertop by the kitchen and another by the bar stools. Natural wood could be in one area, while concrete is in another place. A functional benefit of using different materials is that you can easily designate different zones for the room.
As you pick materials, think about how they feel and what their benefits are so that the best one is put into each area. For example, MDF is a common choice for cabinets because of its high resistance to cracking and peeling, which makes it easy to paint over.
Incorporate Glass
Another way to renovate a small kitchen and make it feel larger is by using glass strategically within it. The ability to see through the material helps add depth to the space.
One idea is to replace existing cabinet doors with glass ones. While you'll have to make sure the plates, bowls, and glasses within them are organized now that they're not hidden from sight, you'll find that they open concept provides a feeling of spaciousness.
If you're a fan of your cabinets though and don't want to change them, don't worry. There are other glass options. A few possibilities are glass countertop, glass door to the room, or a glass table.
More Lighting
Recessed lights are a smart idea as, unlike hanging ones, they won't take up any space or shadow cabinetry, which makes an area feel small.
If you want to go ultra-modern, then try lighting that's within the floor. It's an attractive trend with a look that's reminiscent of stars shining from below your feet.
Your neighbors are sure to think you're on trend with in-floor lighting and not pay attention to the size of the room. After all, the flooring is what they'll notice before anything else.
You might also consider under-cabinet lights to change the mood and brighten the counter, all without taking up any space. When updating the lighting, choose LED bulbs to save energy and be good to the environment.
Final Words on Renovating a Small Kitchen
Transform even a small space into one that is functional and visually pleasing, with just a bit of creativity. A range of options exist for any budget and any design style.
Create your dream room to cook, entertain, and, most importantly, see as beautiful rather than an eyesore. Be proud to have the updated kitchen in your home!

Please note that some of the links above and below are affiliate links, and at no additional cost to you. All opinions are my own.