We have been busy bees this past month with our half bath renovation. A few years ago I painted our linoleum tile flooring for a quick fix but new that down the line we would one day have time to do it properly. (FYI, the paint held up really well and it was a great stopgap project).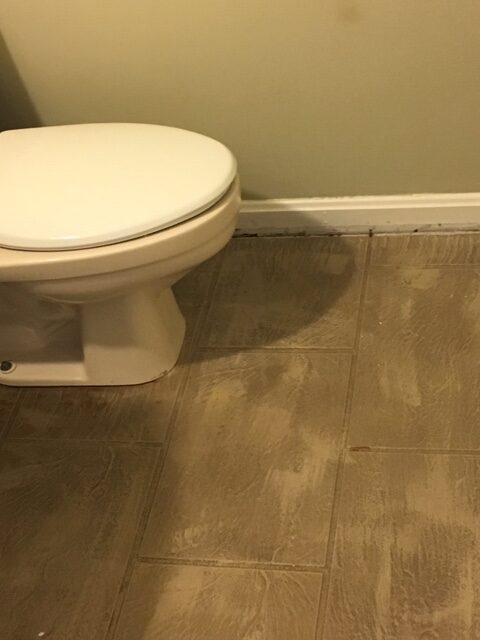 Now that the kids are busy with work, etc. and we have our weekends free…now is the time to get going on that bathroom!
We started by purchasing flooring from Home Depot. I like the Pergo flooring in the color Applewood. It matches our existing hardwoods pretty well and is stain and water resistant. This is not a hardwood floor but is a laminate. I really like it and the price. It is perfect for our family with our three dogs and messy teens.
We plan on running it through the hall into our family room and kitchen. This is where the waterproof feature will be key. I have always wanted hardwood in the kitchen and bathroom but have been nervous because of the possibility of water damage. This floor is so durable that we don't have to worry.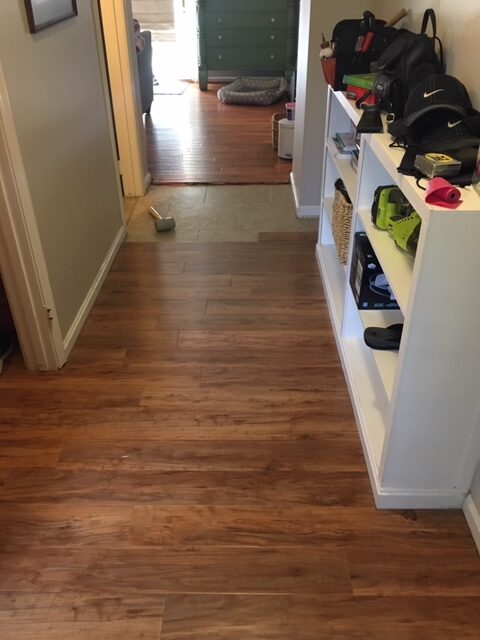 Let me say, on TV it makes it seem that laying down these floors is a piece of cake. I am here to tell you that it is definitely not! Especially with our hallway and all of the cuts needed to get the floor into our coat closet and bathroom.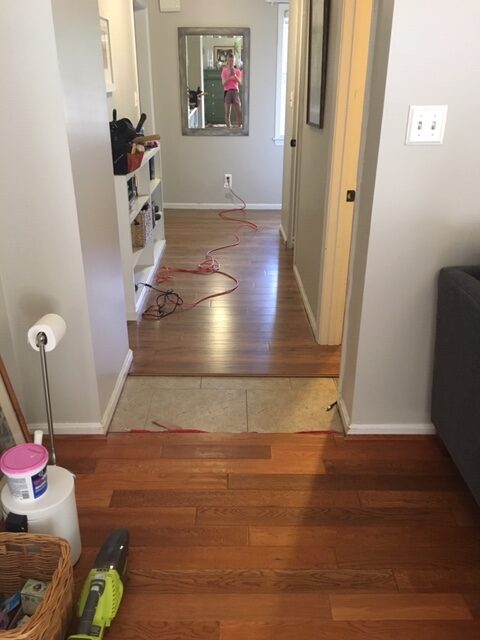 Speaking of bathroom, we took out everything except the light fixture. We need a light to see lol so that will be the last to go!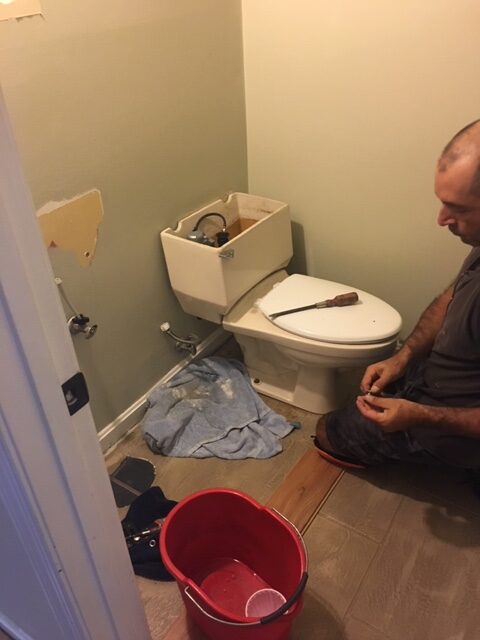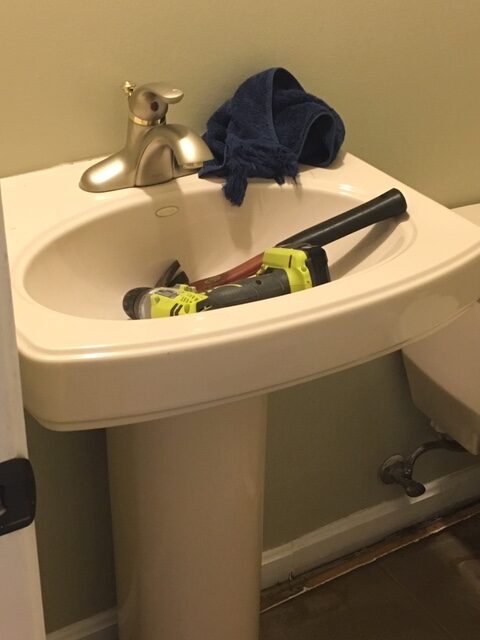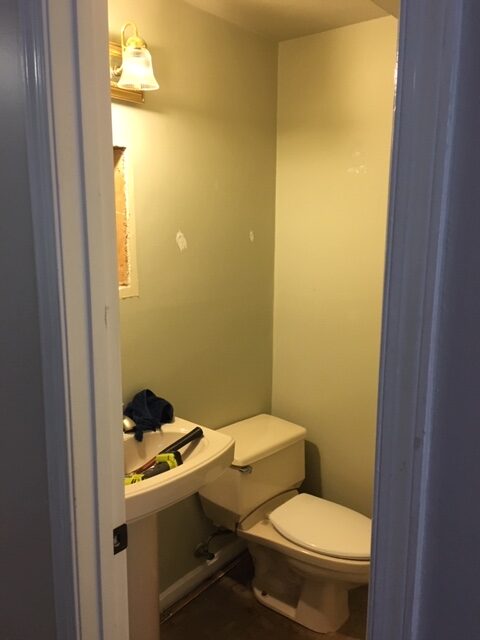 I painted the room (including the ceiling) in the same color as our foyer, Sherwin Williams Silver Strand. This is a soft and neutral gray/blue.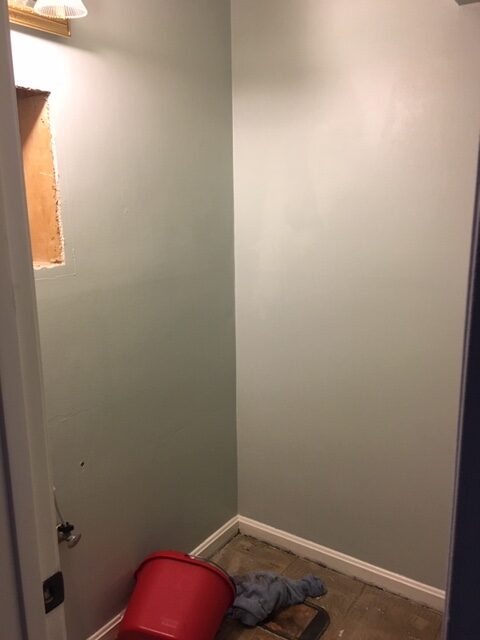 The floor was just finished today and next up we need to install the toilet. I still have not decided on our new vanity/sink. We previously had a pedestal sink but I really want a small vanity for storage. Cross your fingers we can get that toilet installed without too much trouble!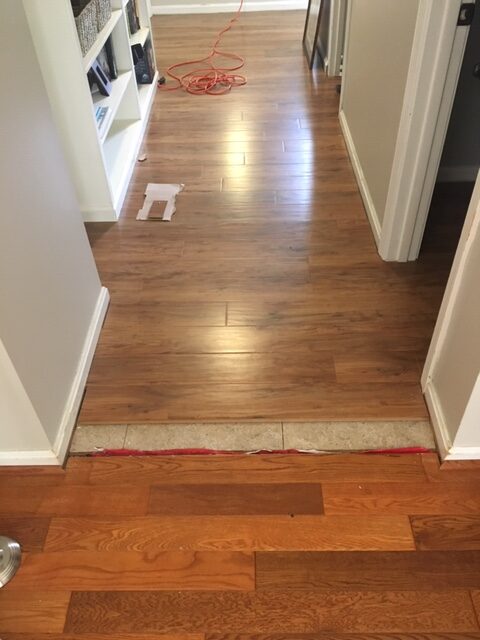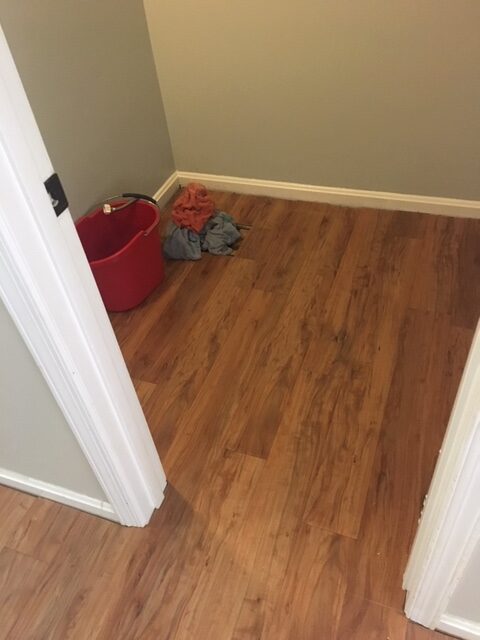 I'll keep you posted!