Photo by Eco Warrior Princess on Unsplash

Please note that some of the links above and below are affiliate links, and at no additional cost to you. All opinions are my own.
With summer fast approaching and temperatures starting to soar, now is the time to catch up on any gardening or outdoor maintenance before it gets too hot. External Maintenance is mainly due to weathering and wear and tear from age. We all have different houses and landscaping and not all of us will need to focus the same amount of time into the same tasks. Some of you may need to maintain your swimming pool pump and heater and others might have a problem cleaning their 15th story windows.
Here Are Some Maintenance Ideas To Get Your Home Ready For Summer!
Weed Your Pathing Stones, Patio's and Drive Ways
There is no stopping Mother Nature. Honestly, the best way to take weeds and unwanted growing plants out are by hand. One way to make this dreary task easier is to either pull them out after heavy rainfall, or just water the cracks with your hose or watering can to loosen the dirt. For those persistent 'Won't Budge' weeds, try prying them from the roots using a firm tool such as a screwdriver or gardeners tool and I always wear gardening gloves. Weeding is not a one-time thing either, on average, a medium-sized patio takes around 10 to 15 minutes a week to keep control of weeds.
We have a brick patio (below). I literally have to weed it every week as they grow like crazy between the bricks. I purchased an outdoor rug from Home Goods to place under the table and it helps but the rest of the patio still is a big job. Any tips on what to use to stop these weeds but not kill my plantings or grass surrounding the patio? I'm nervous to use anything toxic that may harm our dogs or my plants that I want to keep. I need advice!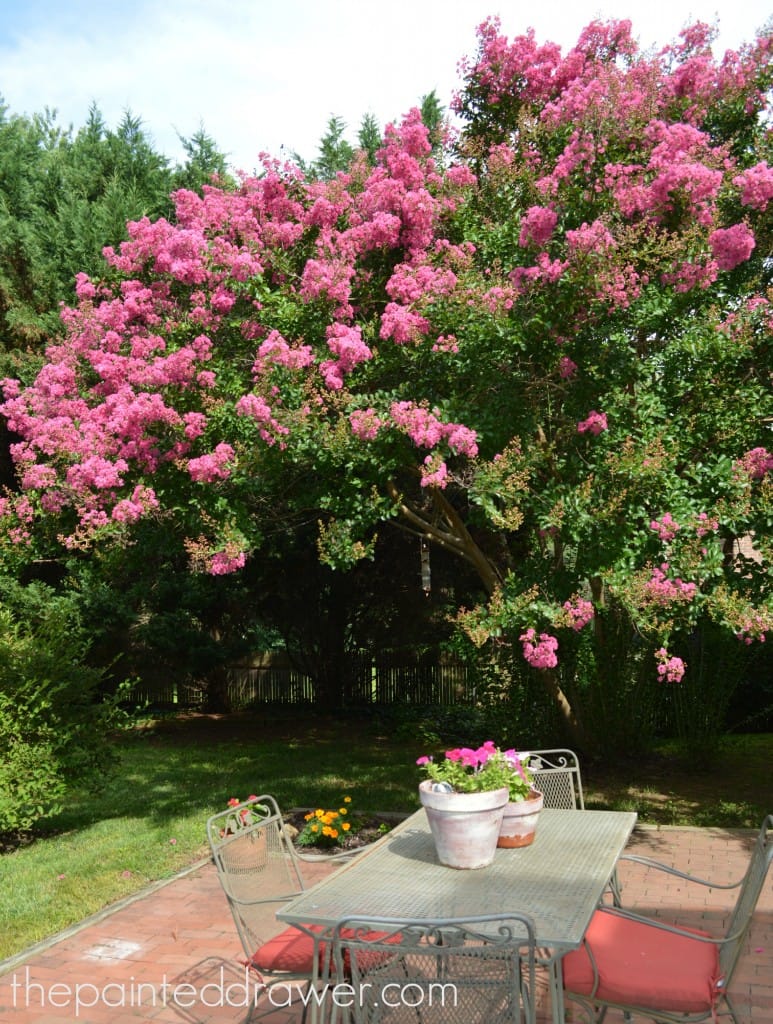 Touch Up External Paintwork
If your window sills and eaves are wood, they should be painted about every five years to keep them in good shape. Regular paint touch-ups on your home will give it a new, fresh look while protecting the wood underneath. Plastic siding or PVC needs special paint to stick and has a high risk of cracking.
Garden furniture and decking are other items that when painted, transform the area into a positive and vibrant space for your friends and family to enjoy. Fences and gates also could be treated with products to maintain them. Here is an old bench that I painted yellow – what a difference!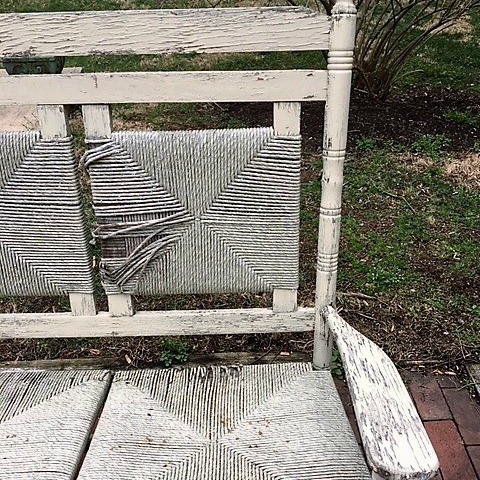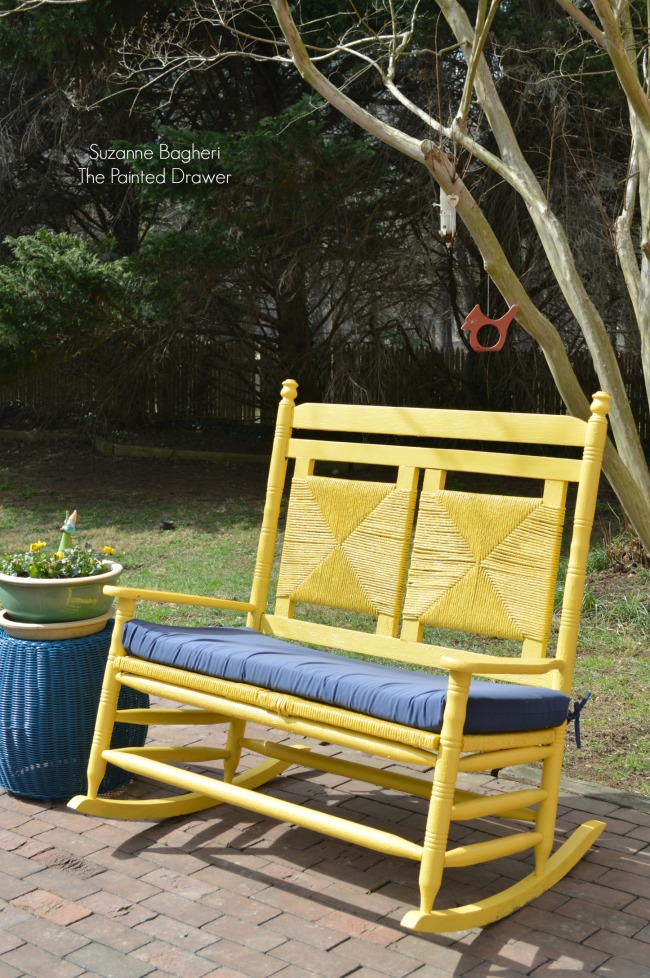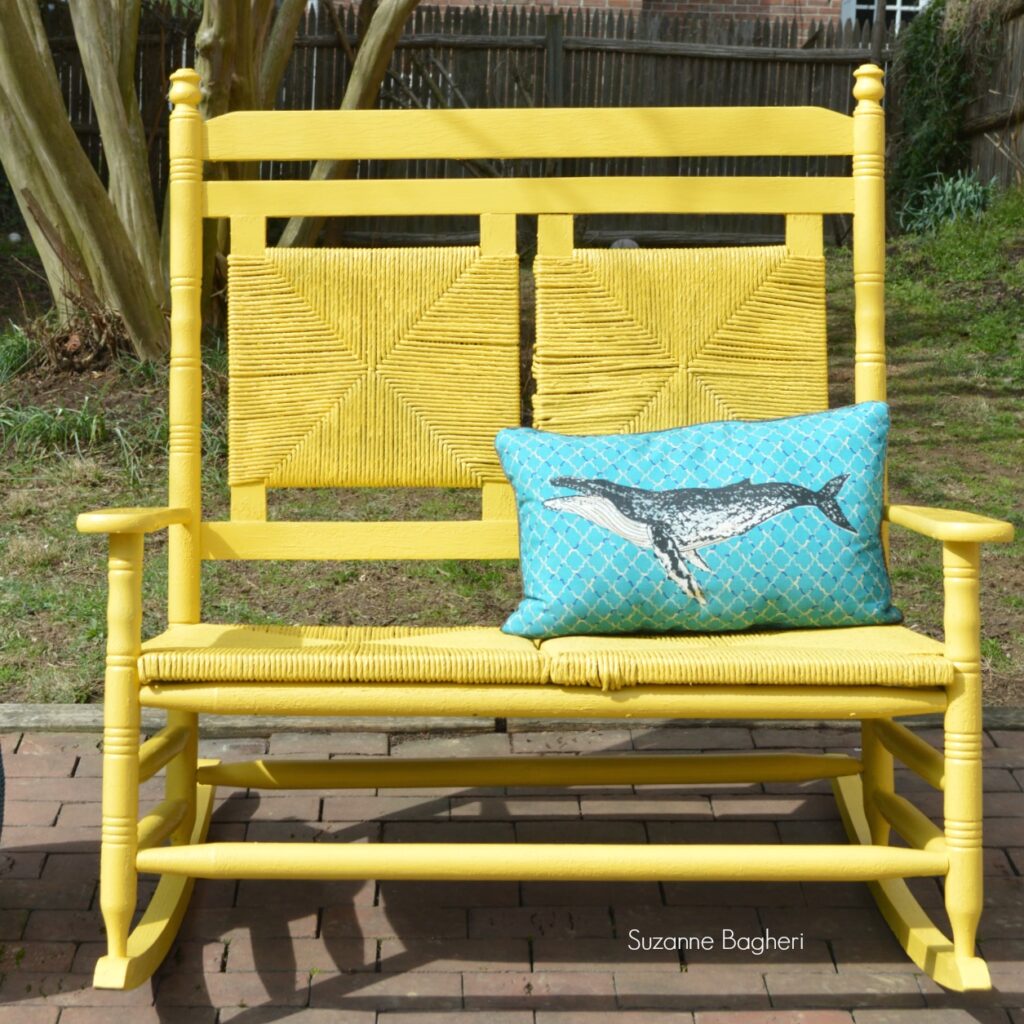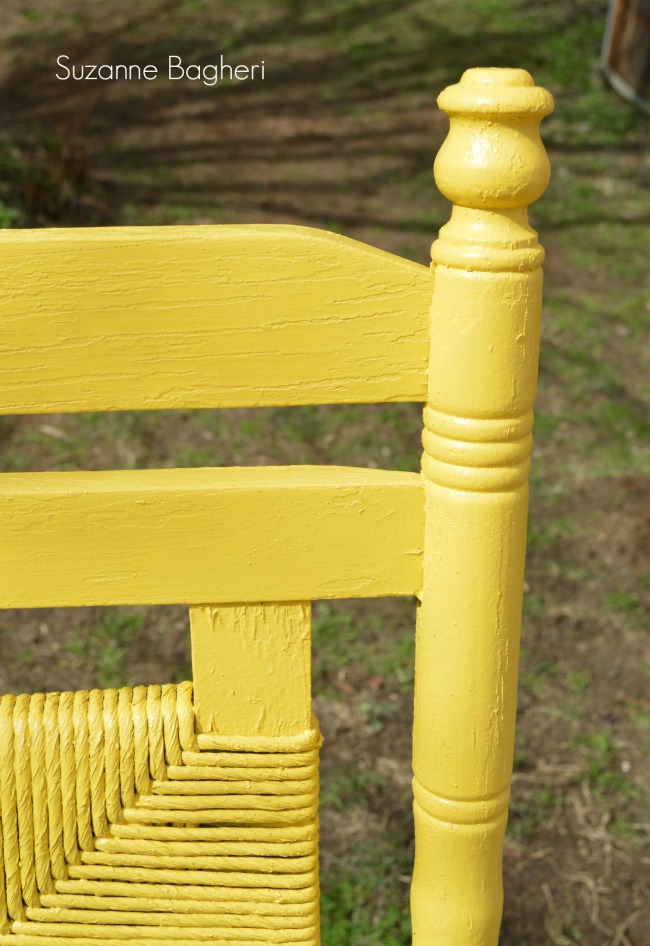 Clean The Outside Barbeque
If you have a static barbeque sitting in the yard, with your the garden space shaping up, the grill could be next. If it is a charcoal grill, you will need to be wary of inhaling dust and residue. Try wetting or dampening the dust before attempting to collect it up. Either a cleaning kit or boiling hot soapy water and a sponge will do the trick and then leave it to dry in the warm outside air. Wipe it down 10 minutes later to remove watermarks. If your barbeque is LPG or Natural Gas, extra precautions should be taken to clean because of the source of fuel. Isolate the fuel from the bayonet fixing and remove the hose from the grille frame. Most Gas-operated barbeques have been designed for ease of use for the customer. This enables the user to connect and disconnect the grille without having to call a gas engineer out. Always follow Manufacturers Warranty when cleaning or adjusting your products. Failure to do so may void your warranty. We purchased our outdoor grill from Walmart a few years ago and it was a great investment.
Windows
As previously mentioned, if you live in an apartment and are located way up on a double-figured floor, cleaning your windows might be a near impossible feat to achieve. Due to the nature of the building, get in touch with your landlord or arrange for a commercial window cleaning service to get the job done. However, for those who live in properties with two or less floors, window cleaning is more manageable. Cleaning your windows should be done regularly to maintain the condition and to reduce age-related degeneration and weathering damage. Having a soluble wax product applied to the glass whilst being cleaned will give that gleaming sun reflection for longer. In the past, we have purchased a window washing kit from Home Depot that attaches to the garden hose and it works very well.
I love the new windows that tilt inwards for ease of cleaning. However, new windows cost a bomb so I'm not sure that is in our future! They say new windows help with the energy costs. Do you find in your experience that new windows have been a significant help with your bills?
Gutters
Having clean gutters can minimalize rainwater blockages that can spill and leak onto the foundations of the property. Damp can develop as a result of leaking inside for a prolonged period of time and that can lead to mold. Always do a risk assessment and secure your ladder before climbing to clean your gutters and if in doubt, seek professional help.
We had new gutters installed when we put in our new roof. Our old gutters were constantly filled with debris and hard to clean. I hated my husband having to climb up the ladder because it was dangerous. Our new gutters have gutter guards and were really worth the investment. No more climbing ladders to clean those gutters!
Dusting
Once your windows are clean, time to open them and let the fresh breeze flow through your home to bring inside the soft and fresh smell of nature. We only have a few weeks a year to do this before it gets too hot! This is the perfect time to get through with dusting above doorframes, ceiling fans, air vents, ducts, above cupboards and other hard to reach places. If your property has AC and has not been used since last summer, you may find its time for calling your local Air Conditioning Repair and Service company to give it a check. We get our checked yearly and the filters replaced.
Chimney Cleaning
Getting your chimney serviced in the summer may sound off but can be seen as advantageous. Also, not many chimney sweeping services will be busy this time of year which may seem appealing to get the job done. For some reason, our wood burning fireplace really smells very "woodsy" and we need to get that chimney cleaner out here!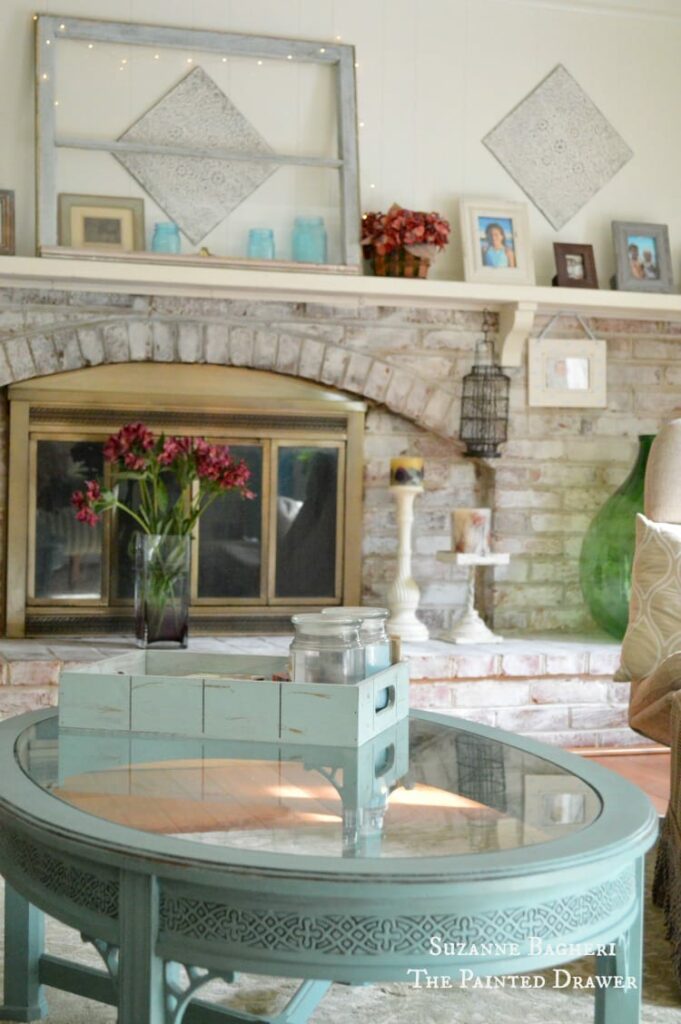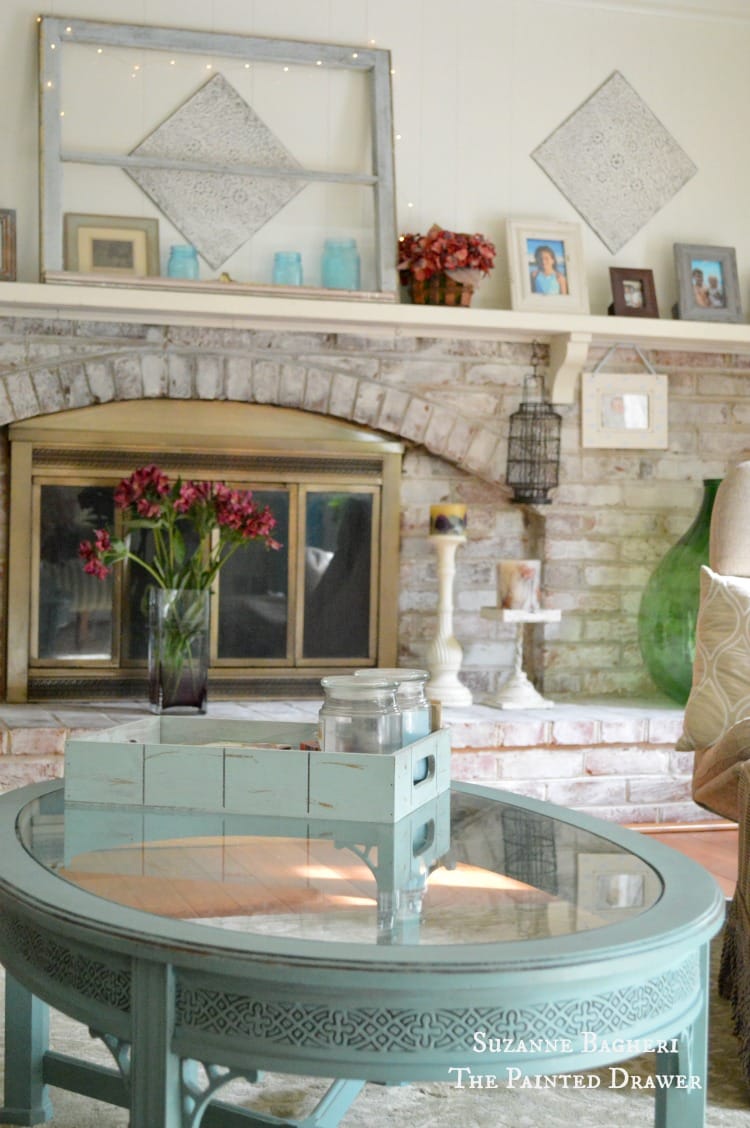 Any other ideas to get your home in tip to shape this summer? I'm sure I've forgotten something!