Today's find is a vintage chest of drawers that I am about to paint for a neighbor, Amantha.  This piece is part of her childhood bedroom set that has now been handed down to her daughter. Amantha already painted the matching vanity and dresser but ran out of time and energy.  I'm going to finish the task and paint this chest as well as a matching mirror.  I'm really happy to be using Annie Sloan Napoleonic Blue because I really love this color and rarely get a chance to use it.
Here is the chest of drawers today.  A great project!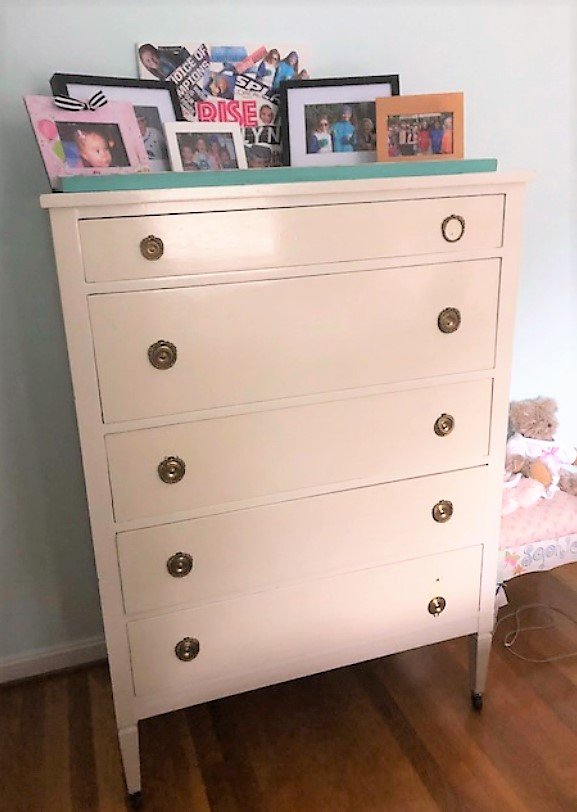 Here is a little table that I painted in Napoleonic Blue years ago.  You can get an idea of how rich the color is and how wonderful it will look on the sweet chest of drawers.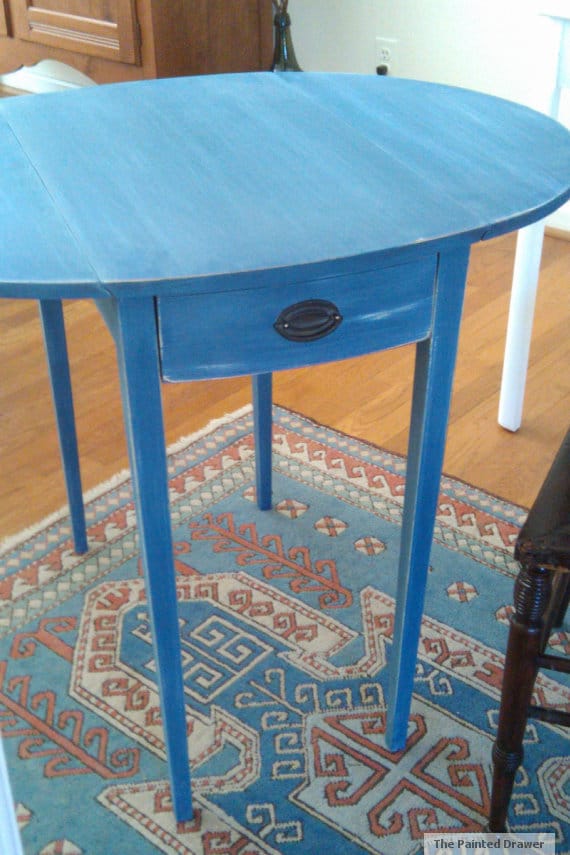 I really think this bright blue will totally transform this chest of drawers 🙂