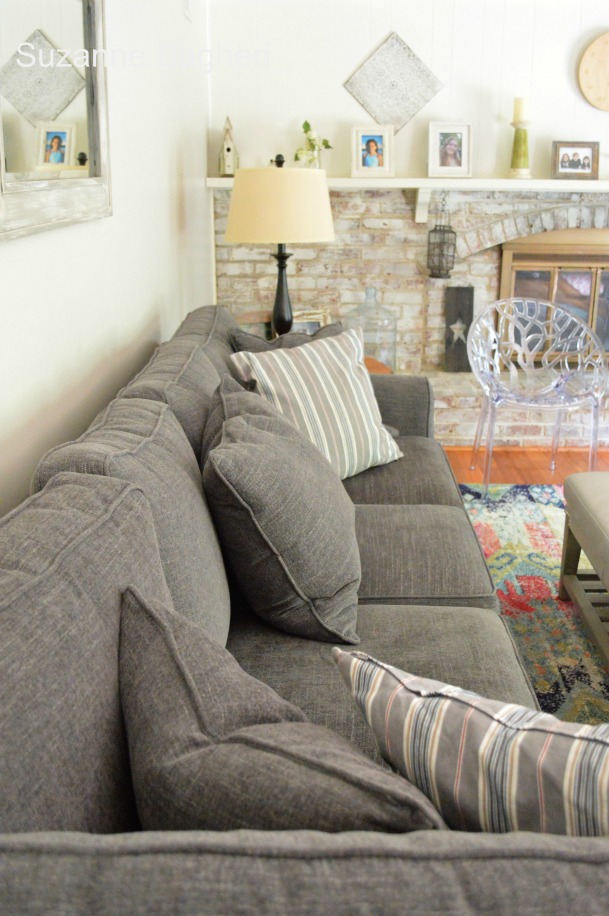 I've had fun redecorating my family room over the past few months and have discovered the joy of online shopping via Wayfair and Overstock.  It's so easy to sit on the sofa and shop, which can be dangerous!  I'm keeping it under control 🙂
The first change was painting it (yes, again) in Sherwin Williams Accessible Beige to match the rest of my home and calm it down from the previous Guilford Green.  Accessible Beige is a great neutral that is a beige/gray color and very soft.  The room is much more modern now but I feel that it is still warm and cozy.  A huge plus?  We can all fit together and watch a movie or the Nats game!
For the new sofa, I went with the Corey Sectional from Haverty's.   I really was drawn to the clean lines, the soft gray fabric and the feet.  With three dogs, I like the sofa off the floor so it's easy to sweep underneath.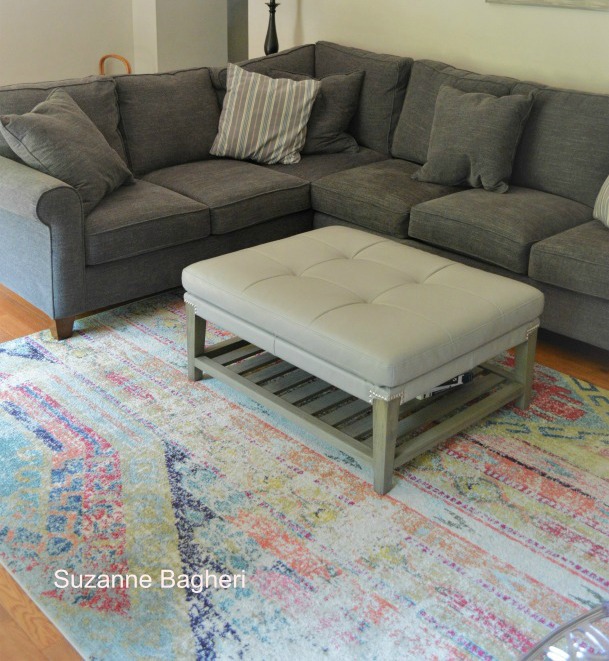 The rug was a purchase from Overstock.  I was unsure purchasing a rug with only seeing it online but was really happy with the rug once it arrived.  It's the Safivieh Monaco Vintage Bohemian rug (whew, that's a mouthful) and is super pretty with its fun colors that have been faded to give it a worn look. It's durable and not too thick of a pile, again a plus to keep clean with the dogs, etc.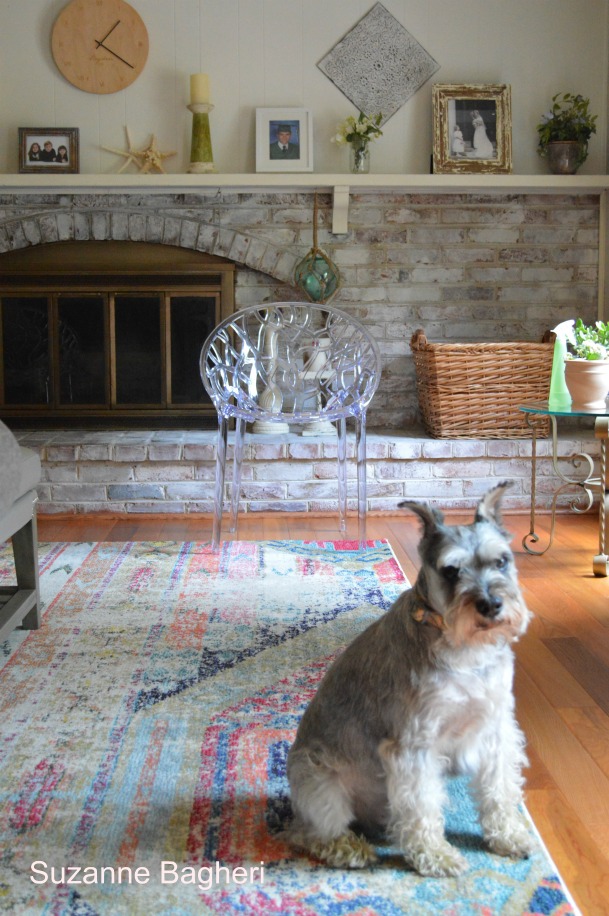 The ottoman is from HomeGoods and I like the easy to clean leather top.  The lucite chairs were a HomeGoods find from a year ago.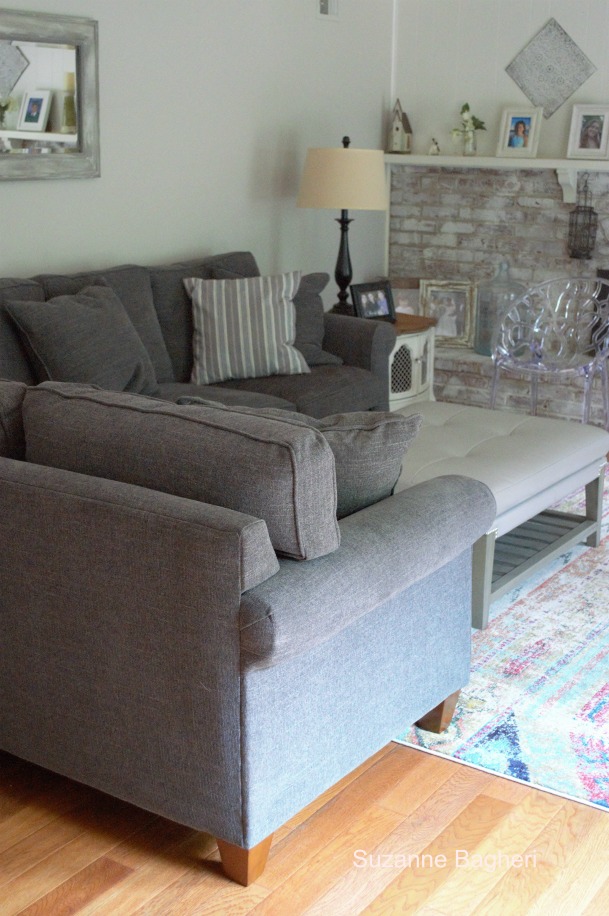 Our new console under the tv was also a HomeGoods purchase.  I ended up selling the little french dresser that I had previously placed under the tv.  It was a super pretty little dresser but I was ready for a change.
A black cabinet is in the corner. It was given to me by my neighbor who didn't want it any longer.  Score!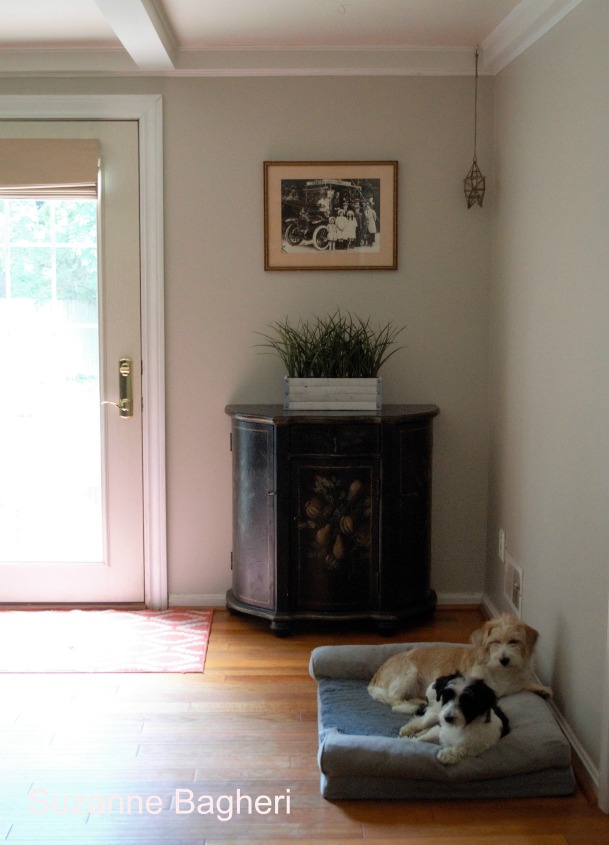 I'm looking for a cozy armchair to place in the corner.  It needs a few more finishing touches but is coming along.  I also am planning on opening the wall up to the kitchen and plan on getting that project going next month.  I'll keep you posted!