My Home's Color Scheme  I understand that my posts may be slightly tiring at this point as they are all on my own home but that is what I've been up to lately! Today I spent the day repainting my hallway and I had my kitchen ceiling patched and painted.  I feel that my taste has changed from my white and light cottage vibe that I have had for years to a more sophisticated and deeper color palette.
Here is a collage of the colors I have used in my home: Sherwin Williams Poised Taupe, Sherwin Williams Accessible Beige, Sherwin Williams Rainstorm, Benjamin Moore Guilford Green and Benjamin Moore Cloud White.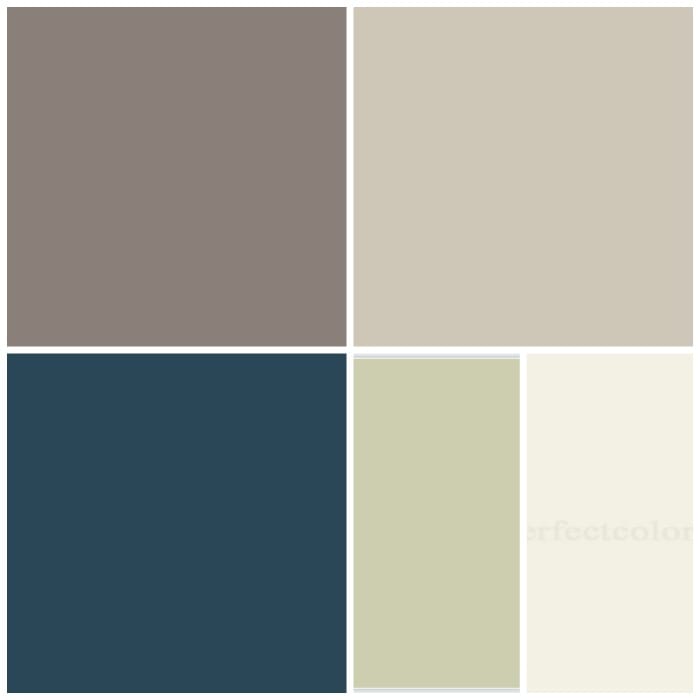 My foyer is in Poised Taupe. To the right is my living room in Accessible Beige and now to the left is my hallway in Accessible Beige. Having the same color on either side of the foyer looks very cohesive. The hallway leads into the Guilford Green family room which leads into the Accessible Beige/Cloud White kitchen and from there through into the Rainstorm/Cloud White dining room.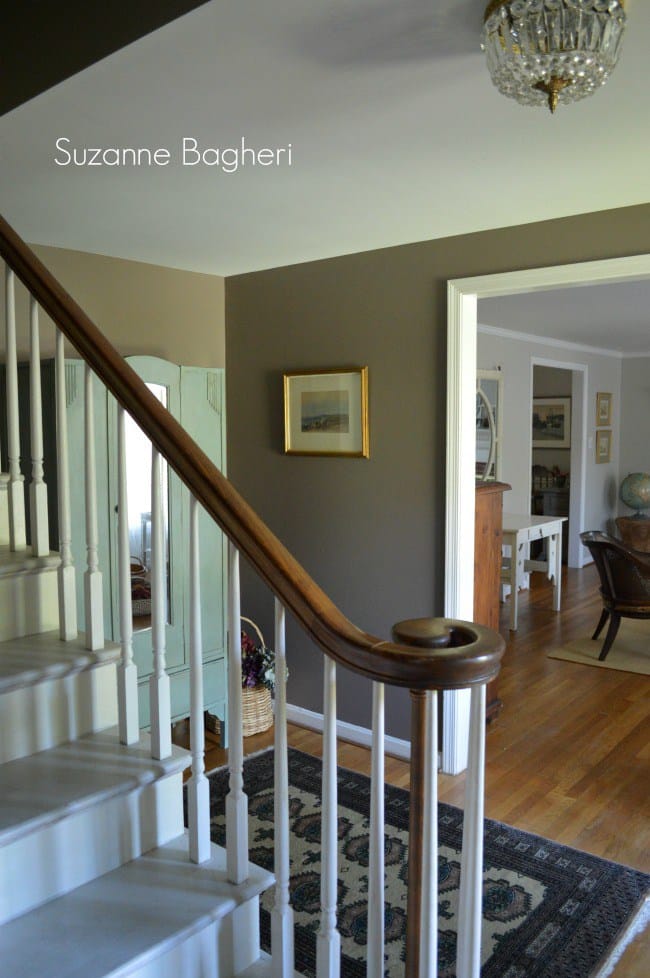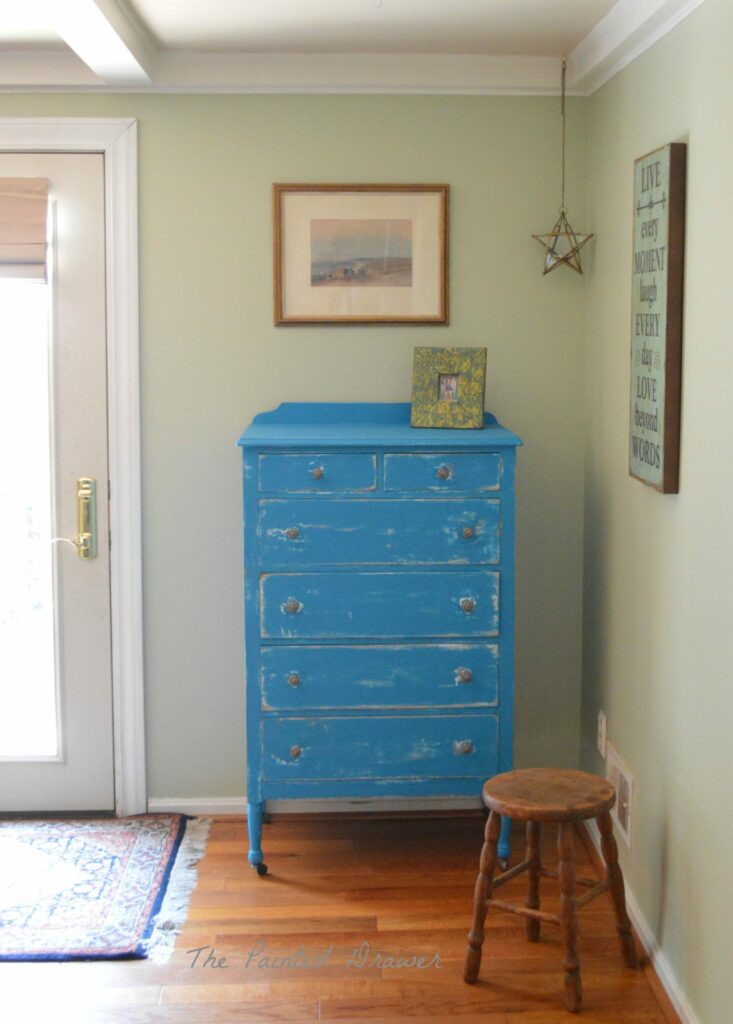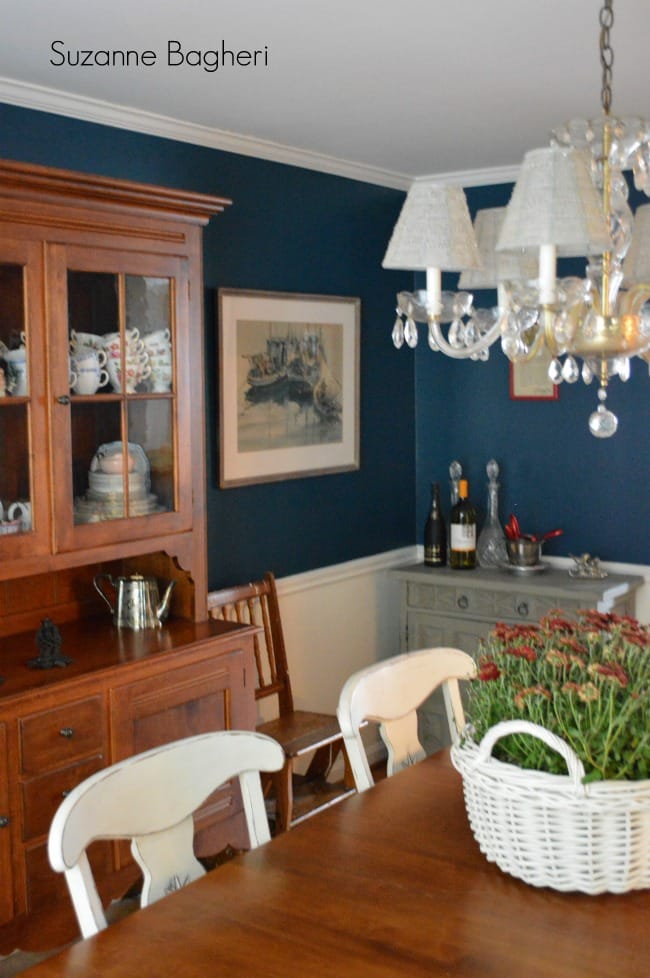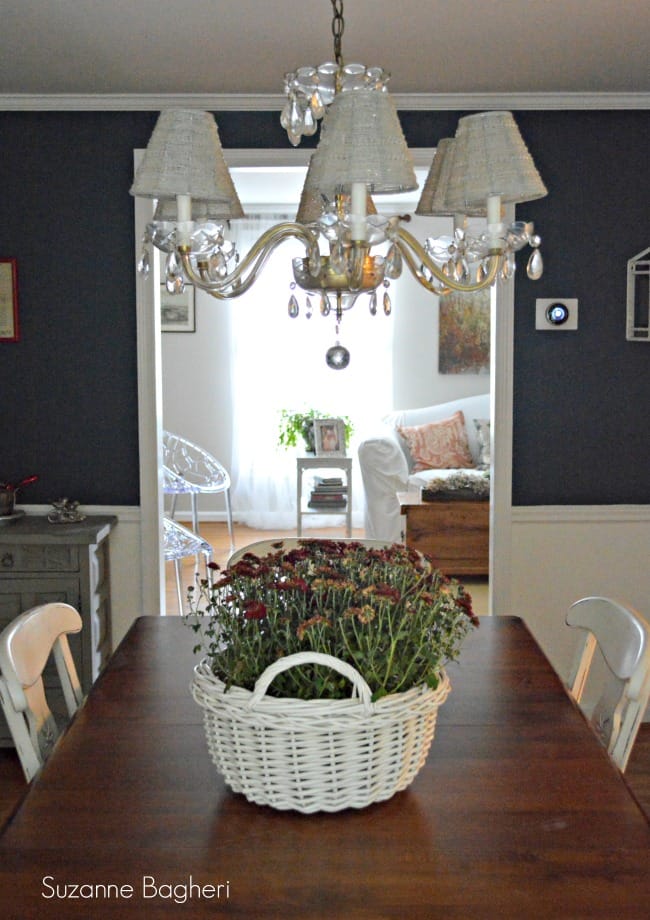 Here are a few more pics from today's hallway project. I added a vintage mirror that I purchased from the thrift store.  My thrift store rug was kind of destroyed by our puppy, Harper and I put a real Persian runner in its place.  He is better now and hopefully this one will survive!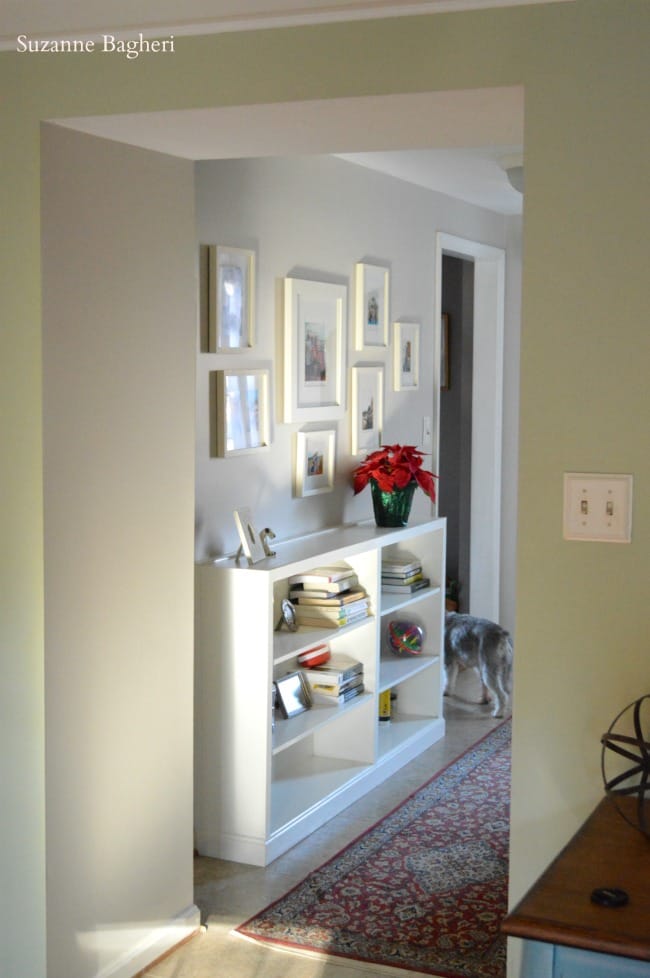 We need to bring the hardwood floor through the hallway and knock part of the wall down between the kitchen and the family room.  Honestly, it is never done!