I believe I may have a Thrift Shop Fairy and she hovered over me this past week!  I just have to share my latest acquisition because my fairy was really looking out for me on this one!  I returned back to the thrift store where last week I purchased the fantastic "Pottery Barn" chairs (My Amazing Score).  In the back of the store was this really neat wall unit.  It is a very tall shelving unit that is solid wood and quite old.  The shelves slide out from the side for easy removal, which made getting it home a lot easier.  I think it has a farmhouse vibe to it but am not sure where it came from or what era it was built.  The thrift store was actually using it to place their sale items on (which is likely why no one noticed it) but I saw it right away and the price tag – $59.99 and it was 20% off that day.  Score!
I think it looks really great in the corner of my living room.  At first I was thinking of giving it a whitewash but once I got it inside I decided to keep it as-is.  I like the dark wood contrast in the room that is already filled with a lot of lighter items.  A few of my photo's exposure below make the wood look reddish but honestly it is not red at all and a darker wood tone.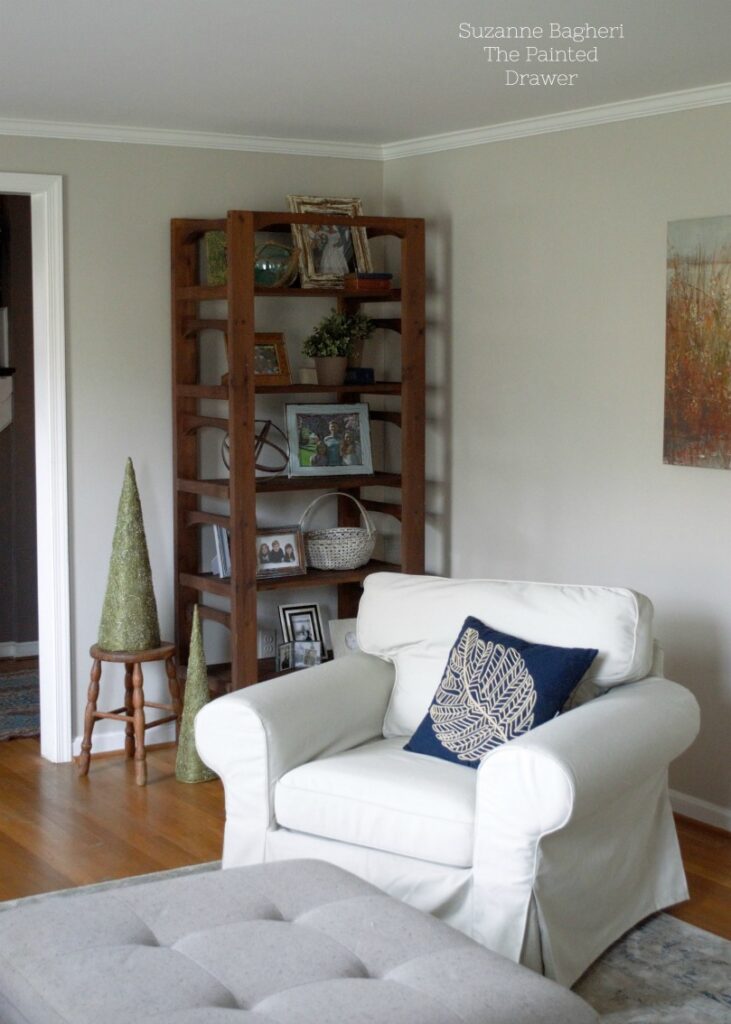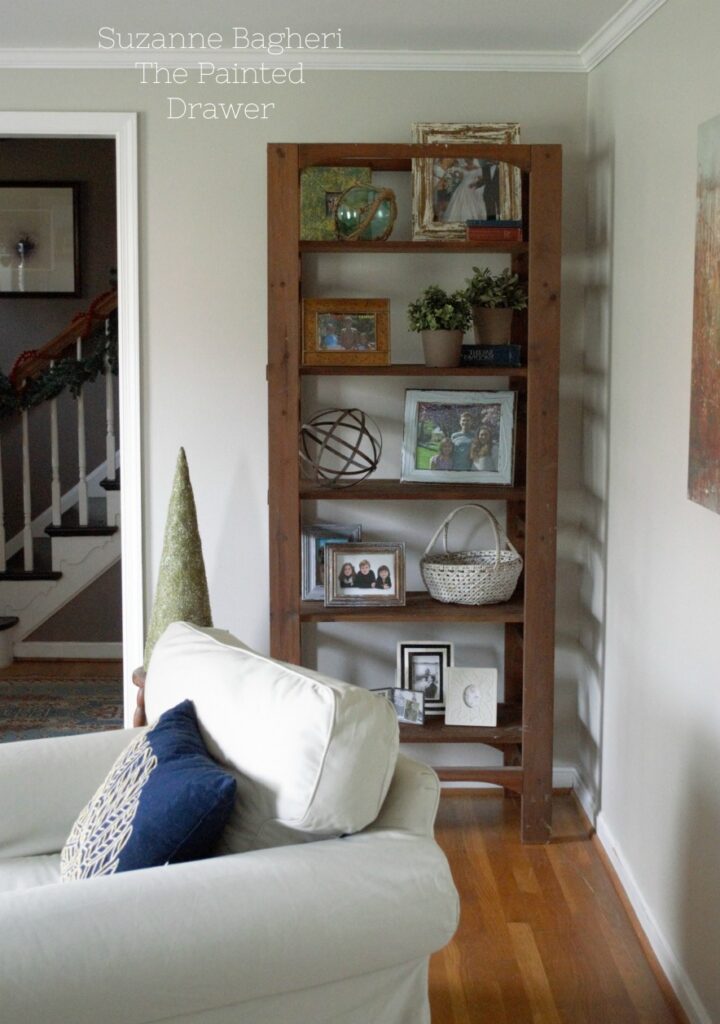 I hope my luck continues in the future 🙂  I'm off to start wrapping that slowly growing pile of Christmas presents!