It's coming down to the home stretch!  Time to choose the paint colors for the Brooklyn Carriage House!  Here is a collage of the current selections in Benjamin Moore paints.
All images are via Pinterest.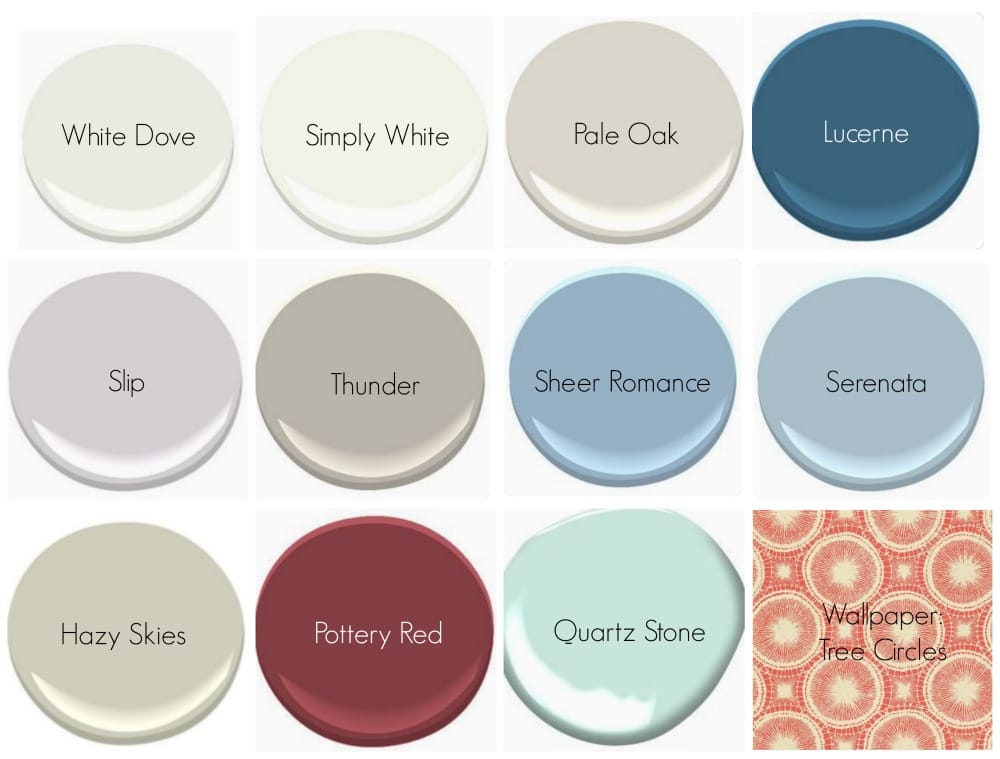 Lucerne is the choice for the vestibule.  If you remember in the post HERE, there will be beautiful tile along the floor.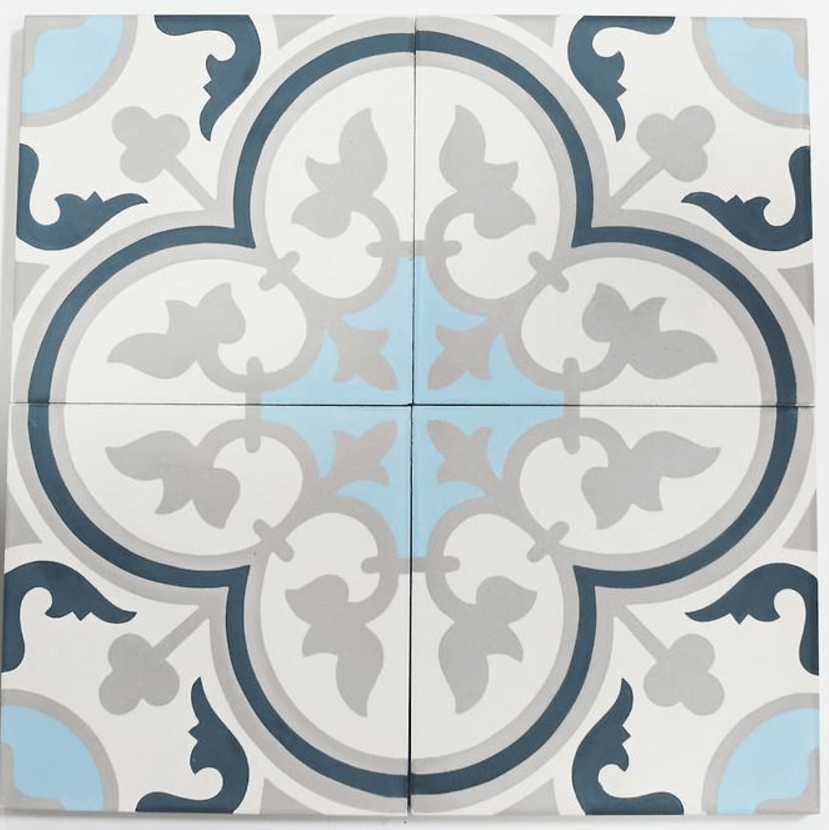 White Dove will be the main color of the home.  It is modern and bright.  A white with gray undertones.  White Dove will be in the main area of the house (kitchen, dining area, up the stairs).
Simply White will be the trim color.  This makes a nice contrast to the White Dove.
Pale Oak will be used in the upstairs family room color.  A beautiful neutral.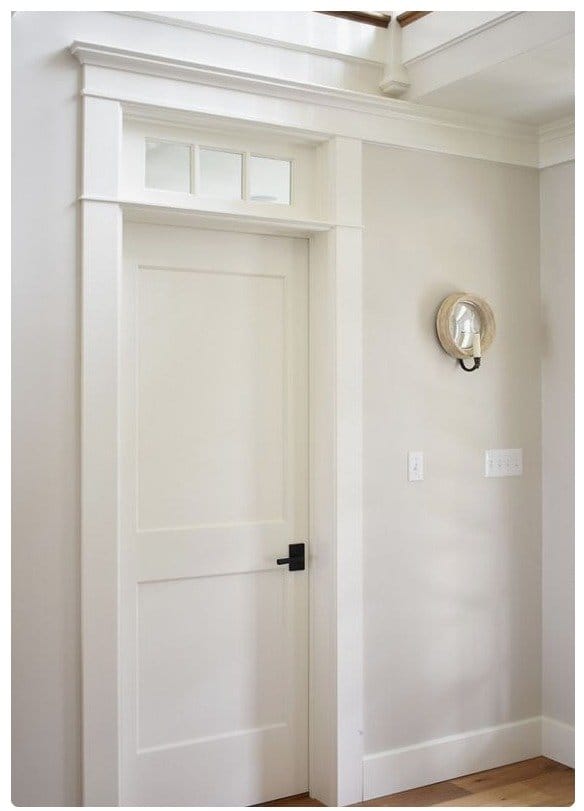 Slip is the master bedroom color.  A soft, calming shade.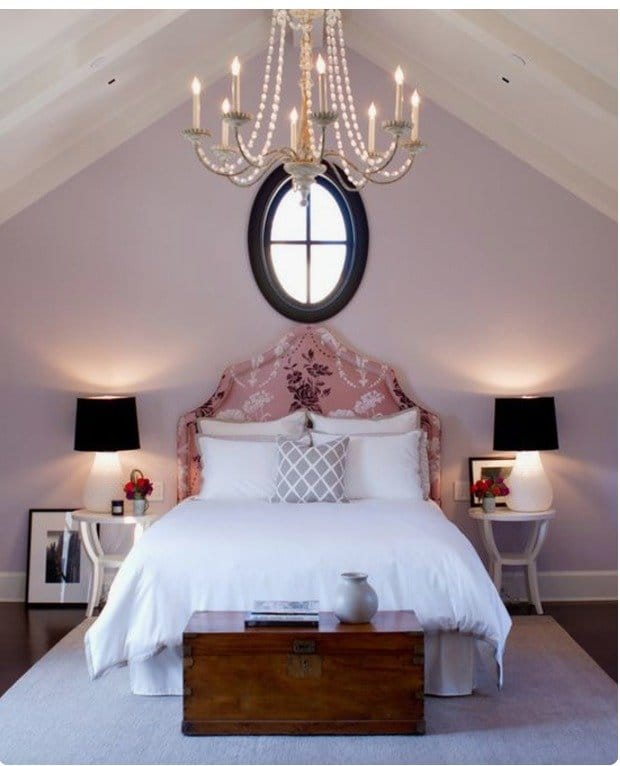 Thunder is for the master bath and complements Slip beautifully.
Sheer Romance is a sweet color for the kids bathroom.
The kids bedrooms will be Quartz Stone for Catherine and Hazy Skies/Pottery will be a fun gray and red combo for Alexander.
Serenata for the laundry room.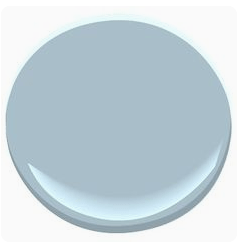 The powder room will be wallpapered in Scion Trees in Pimento and Champagne.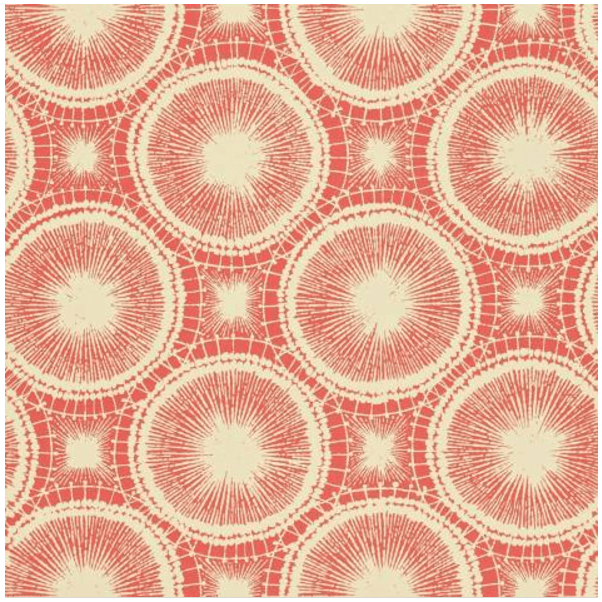 I'll go over the light fixtures next and kitchen choices.  Plus, I hope to have more pics to share of the house.  Almost done!