Dark to Light Dining Table Makeover
I'm back!  I had to go offline for a few weeks.  My website crashed and we decided to move my site from the hosting service Bluehost to GoDaddy.  Long story but if you ever plan on developing a website and are looking around for a hosting service, avoid Bluehost like the plague.  While my domain was being transferred, I decided to implement a new and more streamlined site which, seeing as I am not a web developer, took some time to put together. Oh, and in the midst of all of this, my computer was infected by a virus and my husband spent all night fixing it.  Yes, fun times.
I hope you like the new site!  I have a few categories on my Home Page aside from the latest posts.  There are How-To and DIY posts, Annie Sloan Chalk Paint posts, General Finishes Milk Paint posts, as well as Tips and Tidbits to browse through.  I also have new My Home and Before and After tabs up top, if you wish to browse through those posts. It is still a work in progress but I am thrilled to be back online and connecting with you all!
Now, away from the boring tech talk!  Let's chat about Yvonne's dining room 🙂  Her home is decorated in a traditional style and is very welcoming and attractive.  She wants to lighten it up and we decided on my painting the base of her dining room table in white.  The table is already rustic and the white will look terrific underneath.  I feel that it will tie in with her kitchen cabinets and the white under the chair rail, as well as look great with her pretty curtains.
Here are a few pics for you.  I should have taken them prior to prepping for the job but you can see how lovely her home is even with the plastic drop cloth!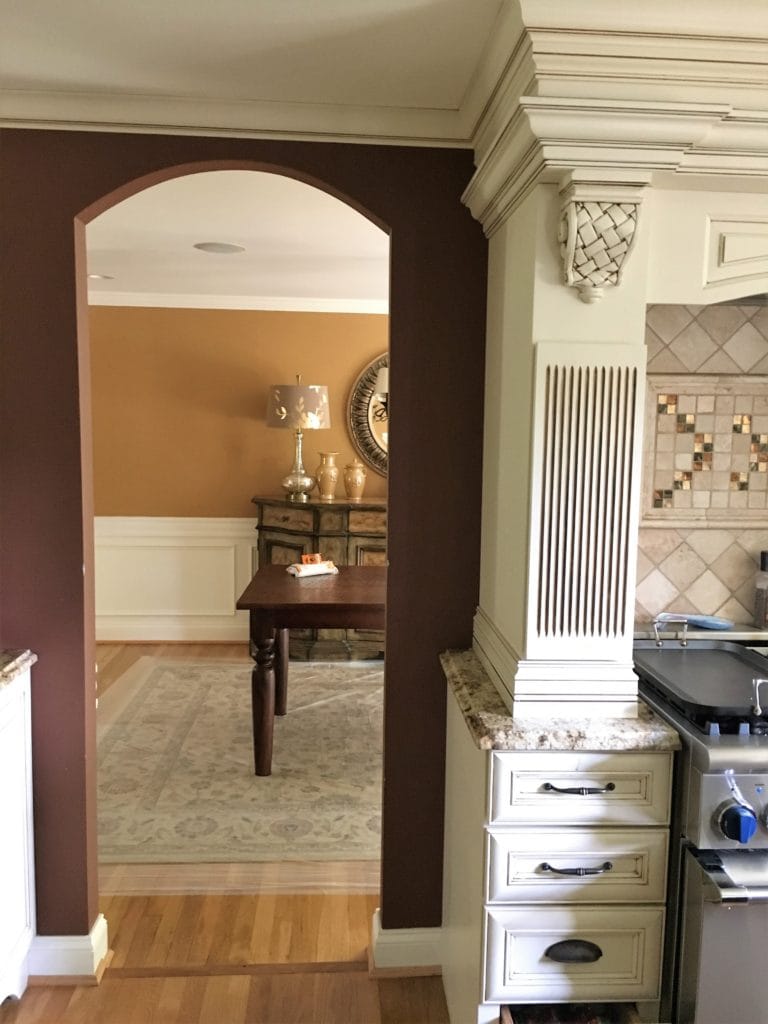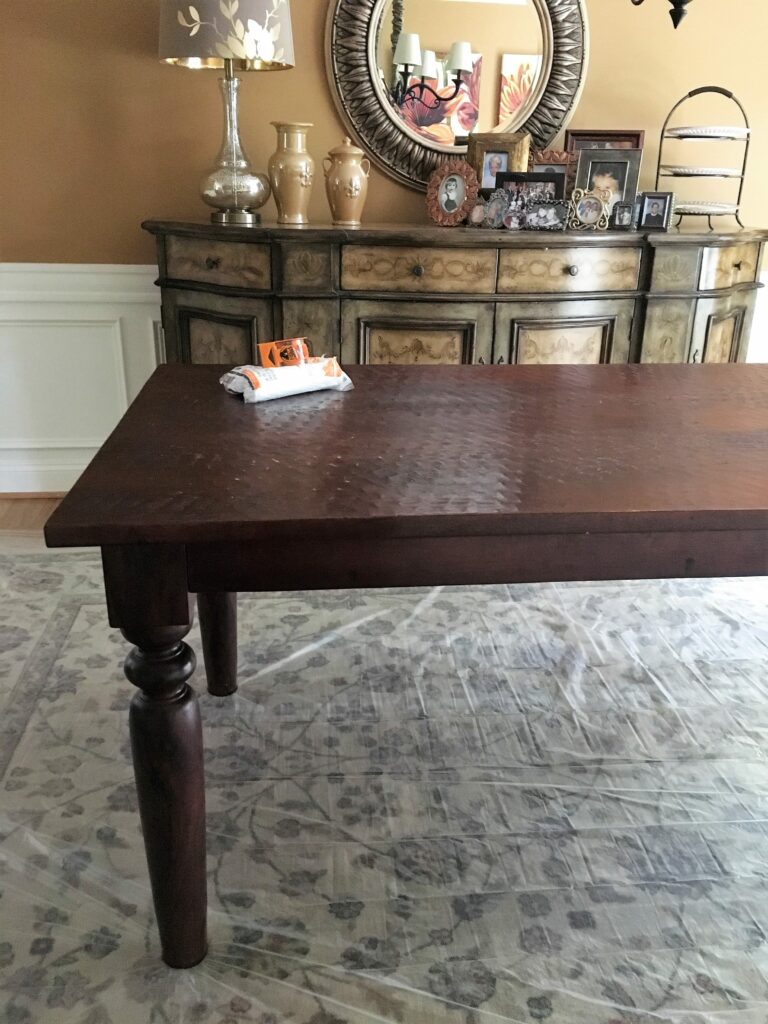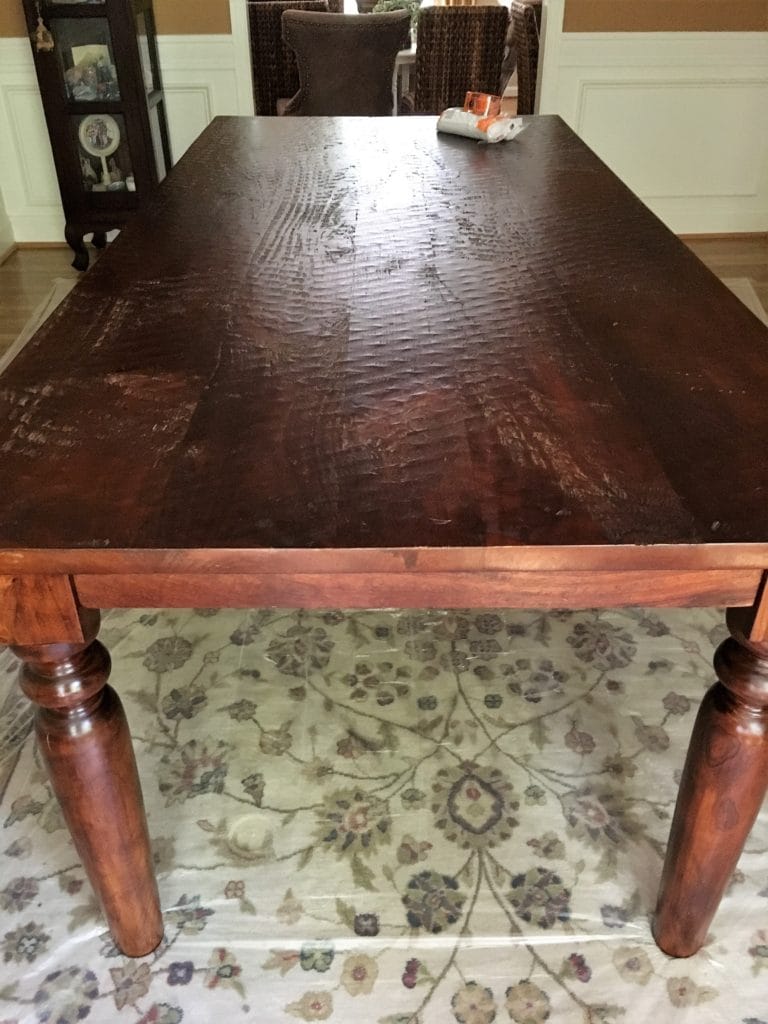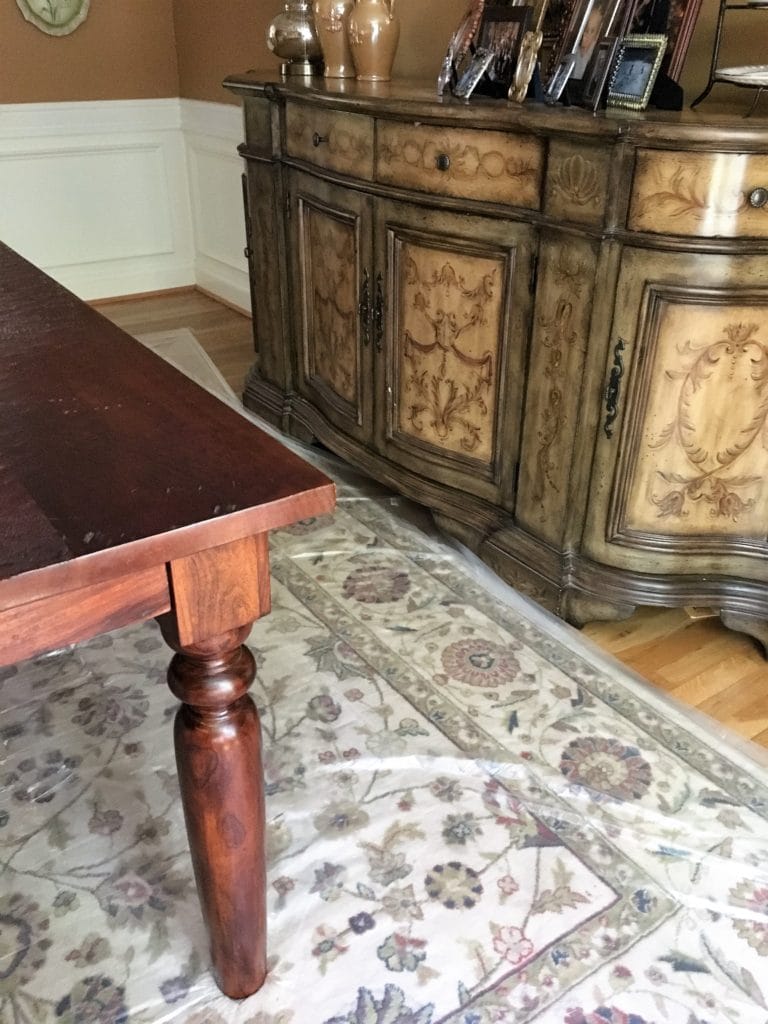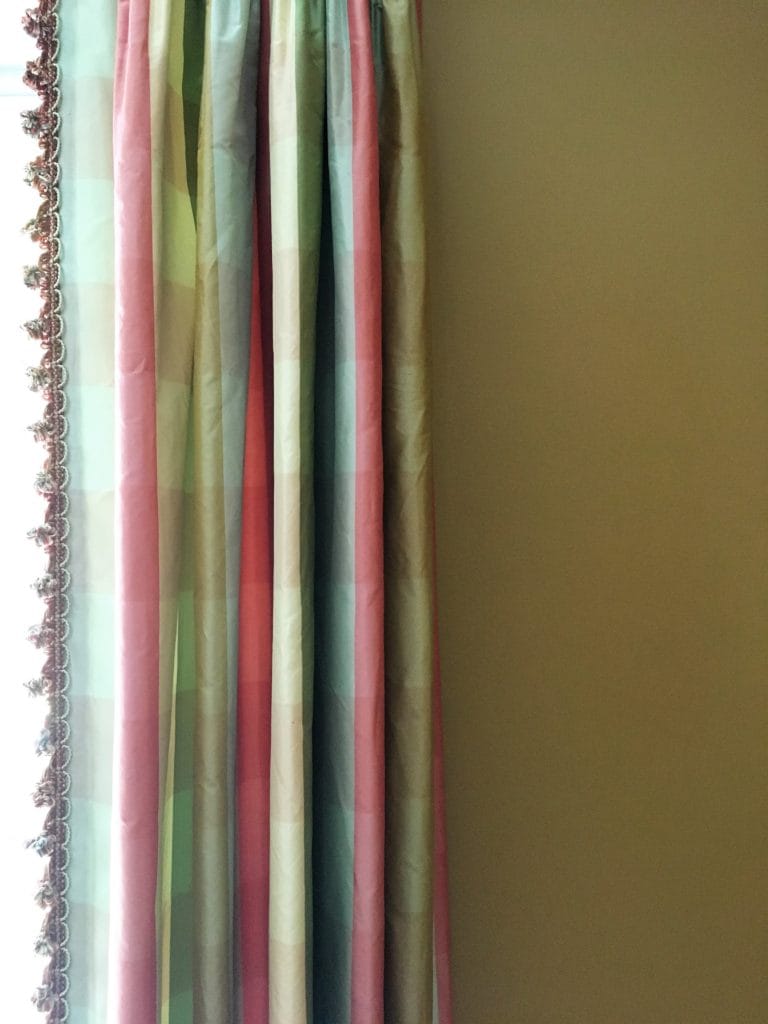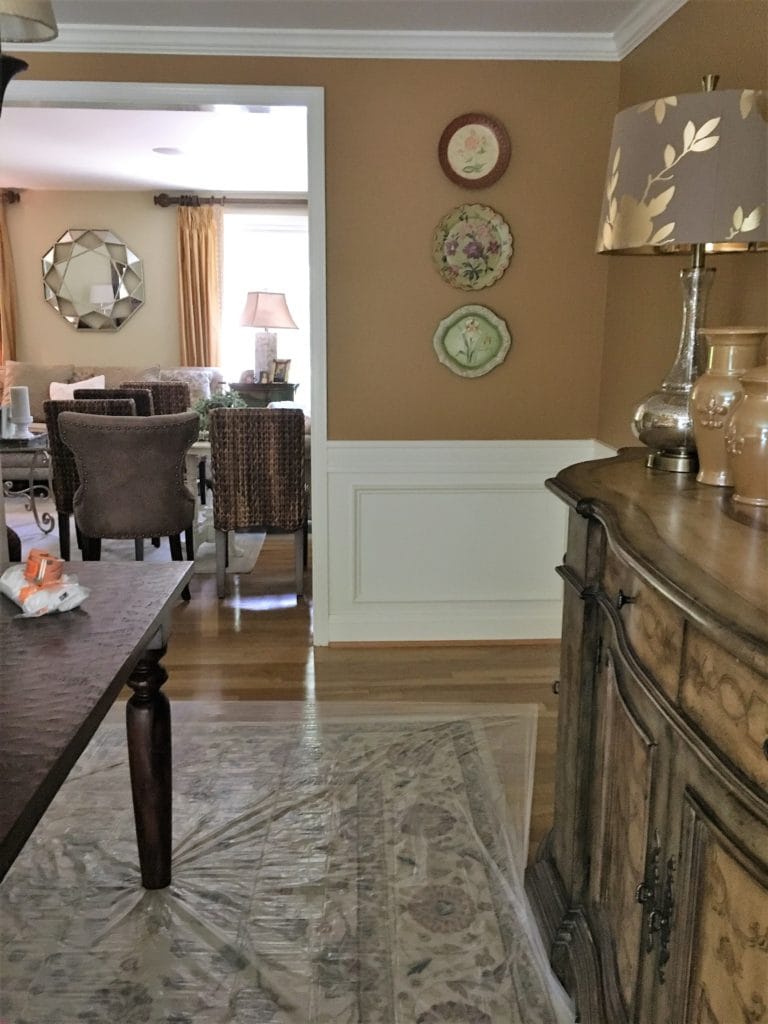 The creamy white will flow nicely through to her living room, where the two tables that I painted for her a few months ago reside (Creamy White Vintage Tables).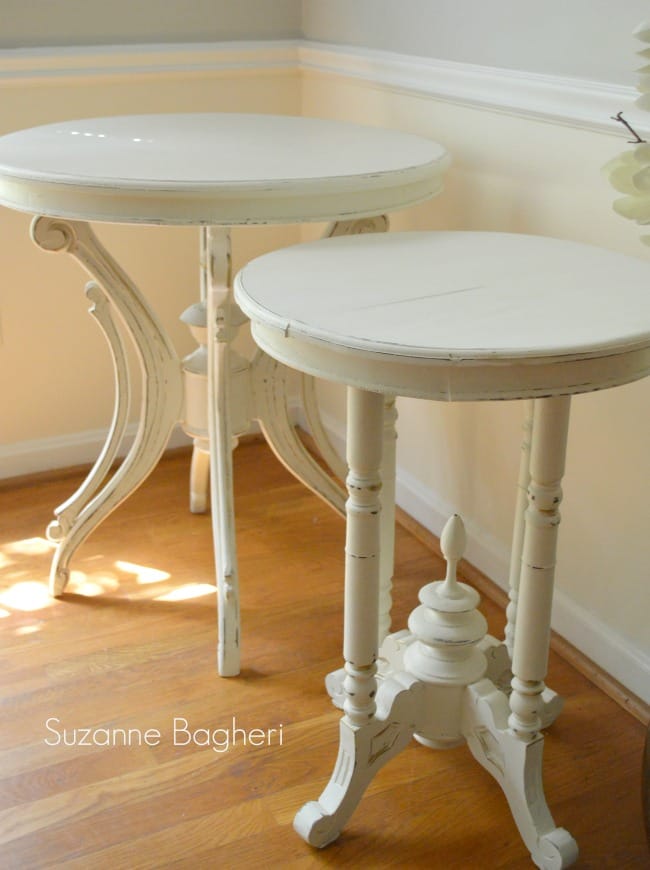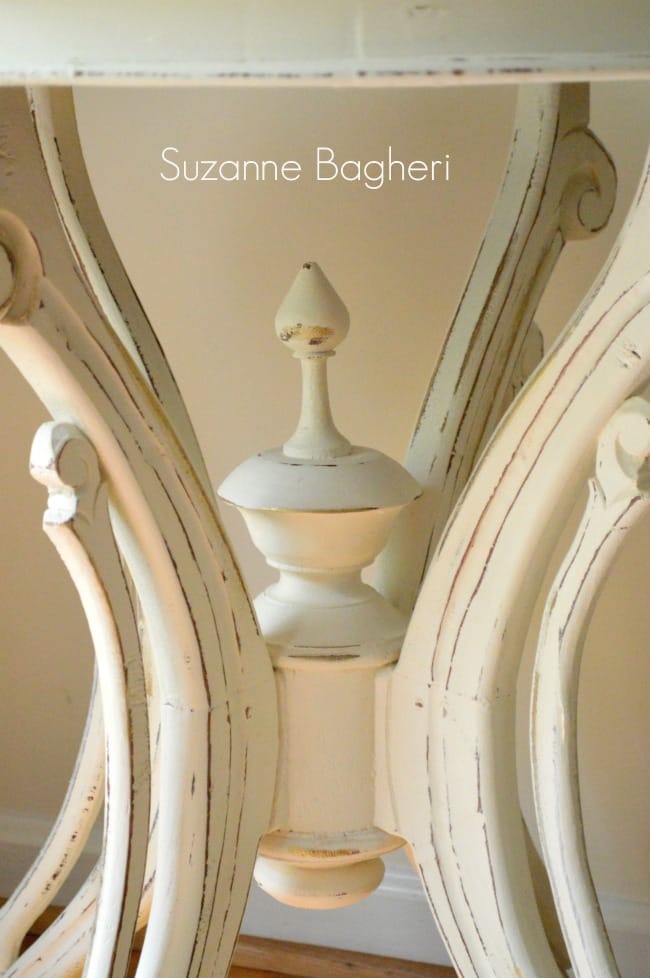 I also did her daughter, Charlotte's bedroom set in white (Charlotte's Room Reveal).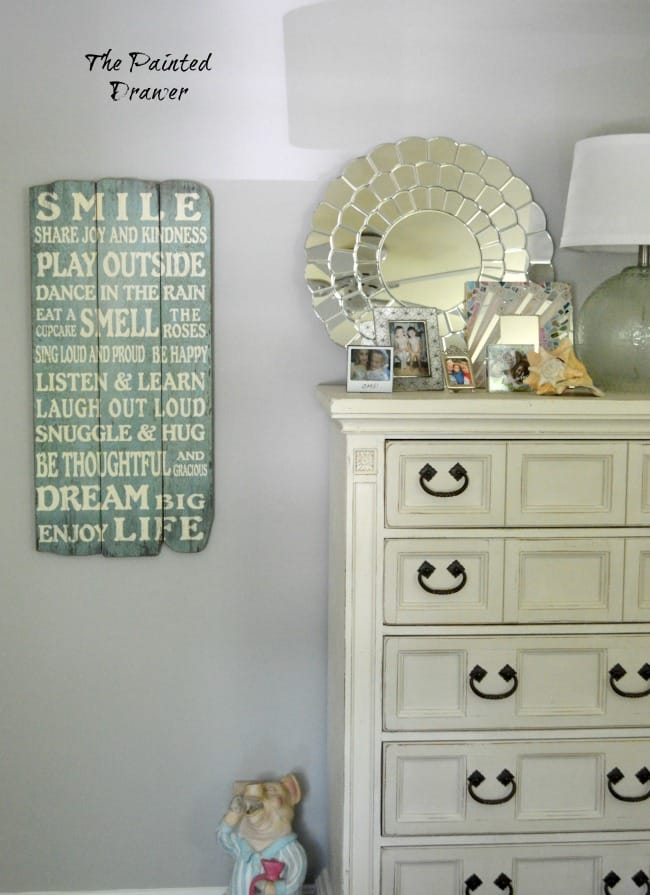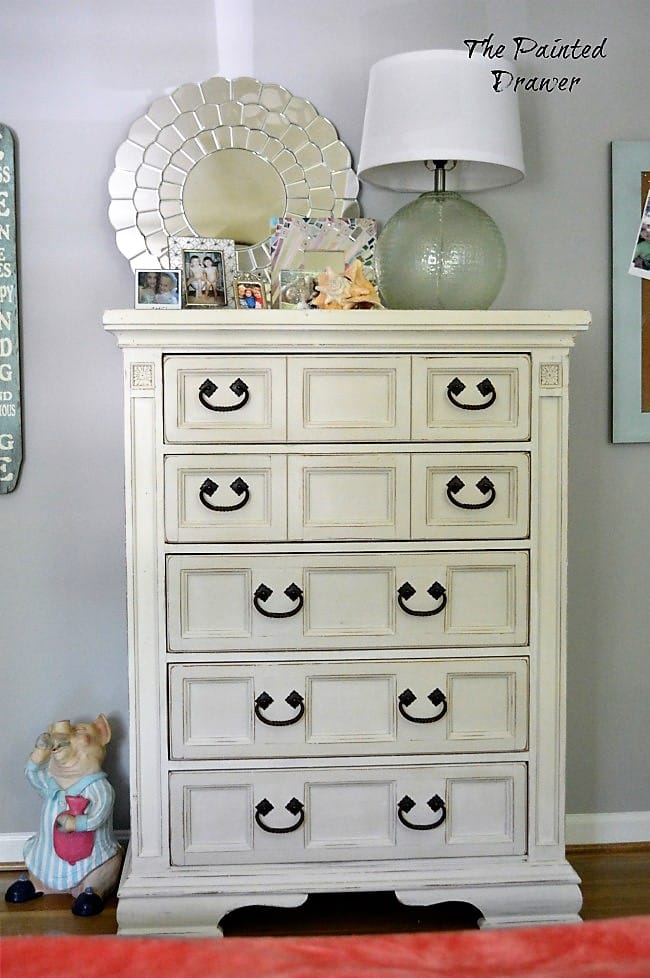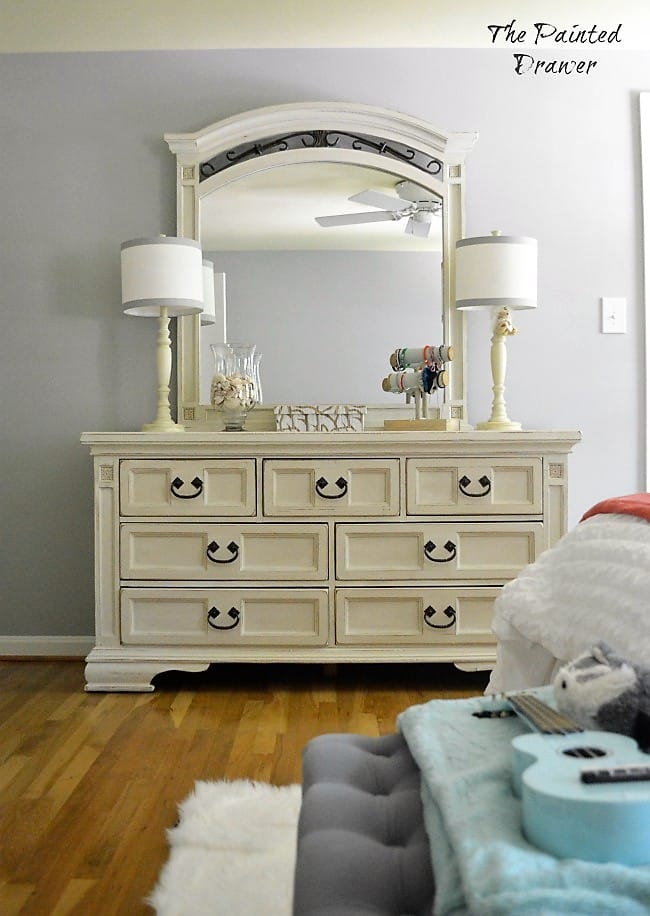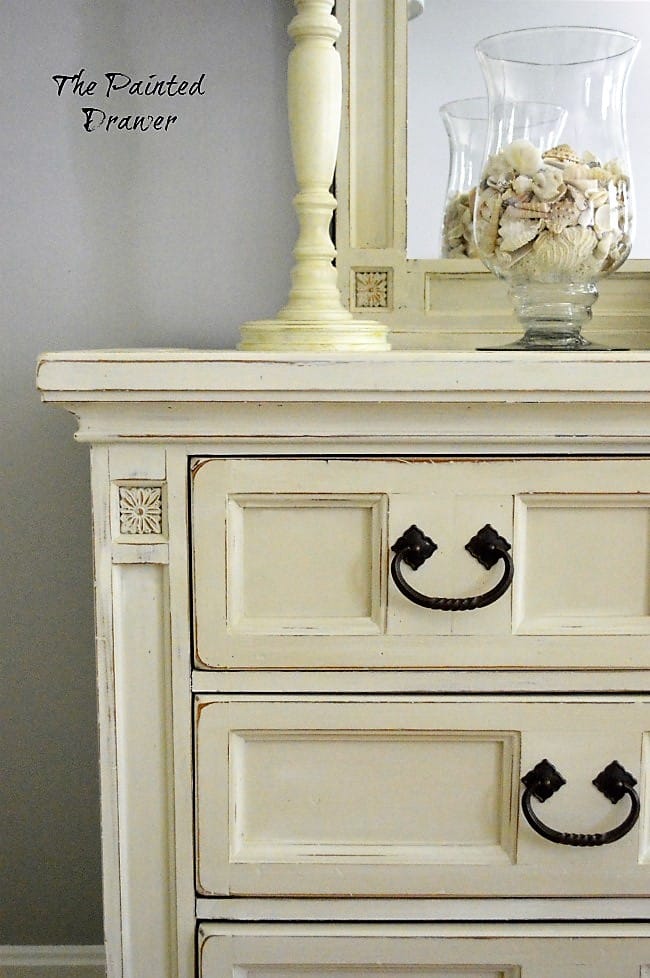 My white paint brush is slowly making its way through all her rooms!
I hope you all have a wonderful Fourth of July and happy belated Canada Day to my Canadian readers!  So good to be back!