I just finished working on this gorgeous vanity and mirror and had to share!  It is part of the Paris Grey Bedroom Set (Paris Grey Bedroom Set Before and After) that I have been working on for a client.  The set includes a dresser, nightstand, vanity with mirror, decorative shelf and chair.  I just love the curves and detail of this set and in particular, this lovely vanity.  It is just such a pretty piece!
The bedroom set is not vintage and came with the standard white, shiny finish.  Annie Sloan Paris Grey was the perfect color to give this newer piece some charm.  It only took two coats to fully cover.  I used Annie Sloan clear wax to seal before sanding it with 220 grit to give it a super smooth finish.  The detail was highlighted by slightly distressing it to allow the original white to pop through.  New glass pulls add sparkle.  Love!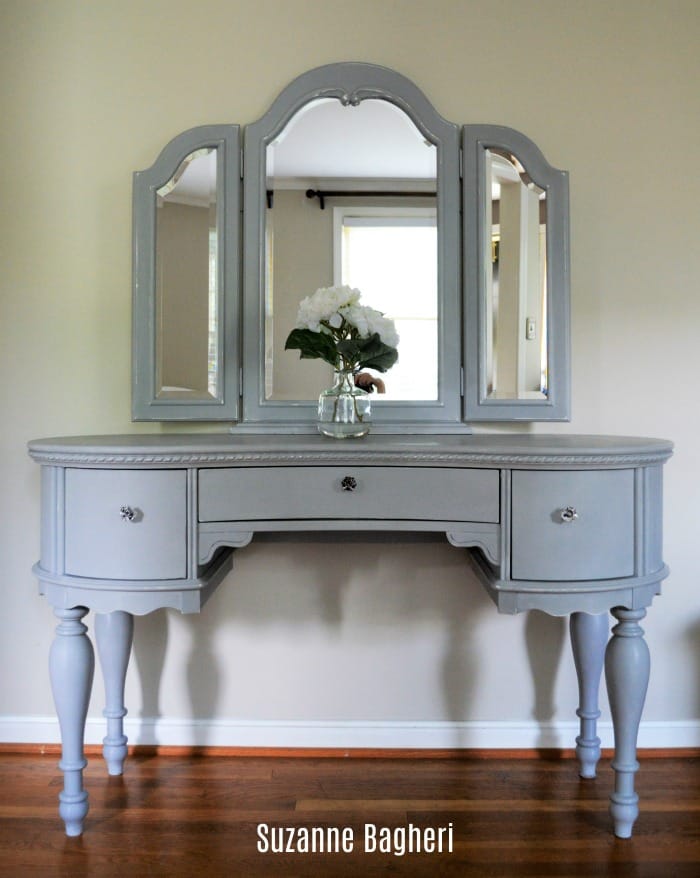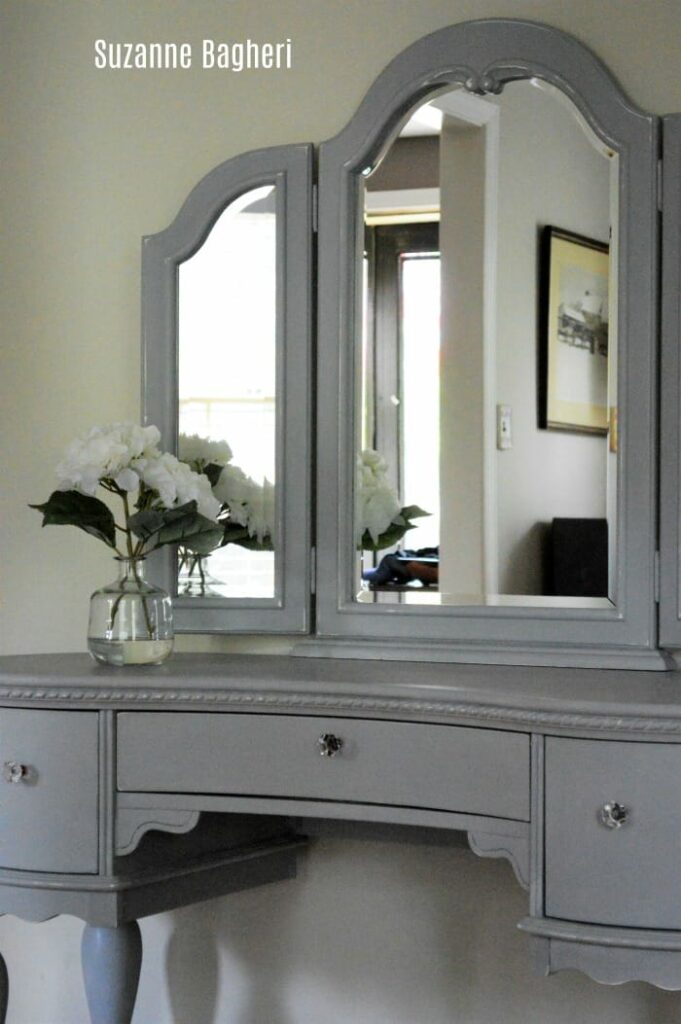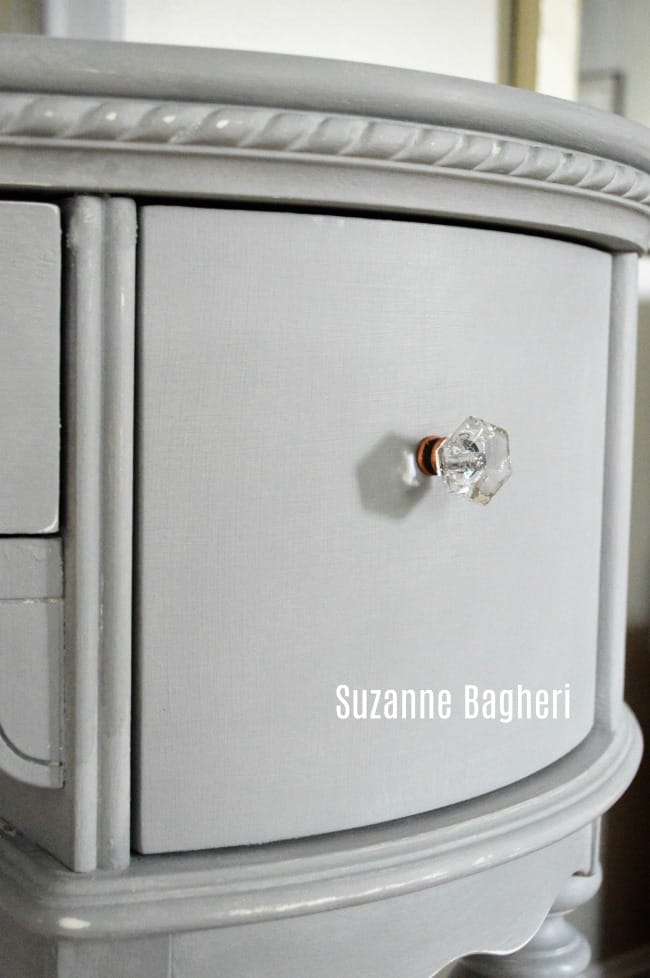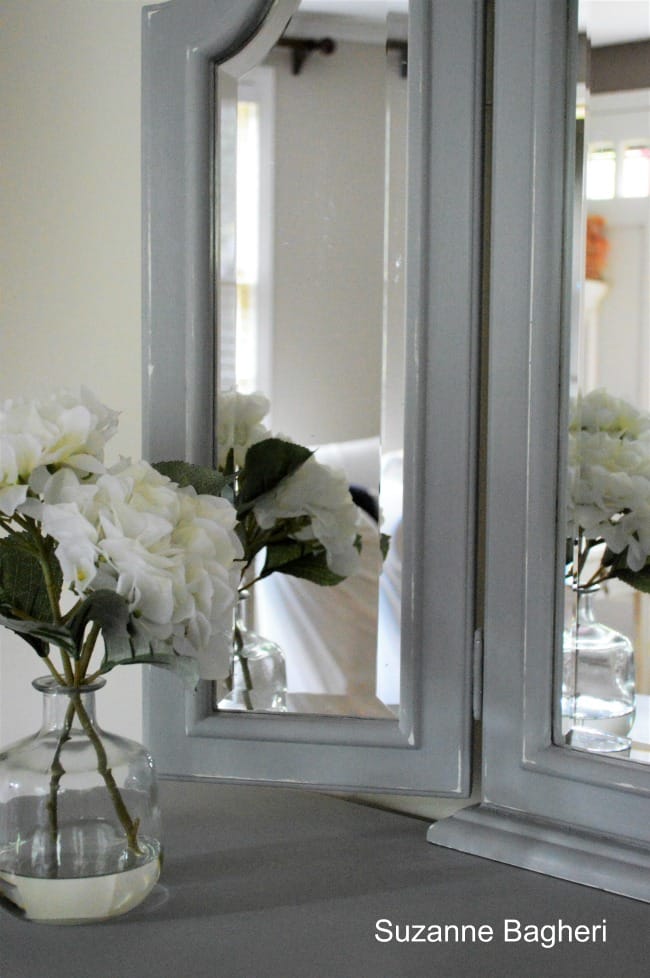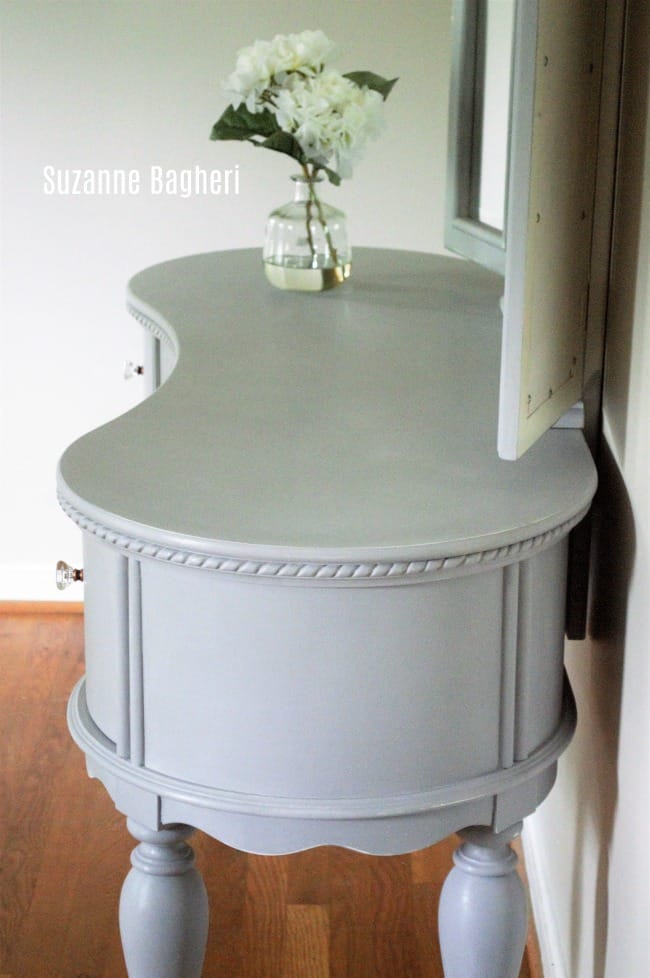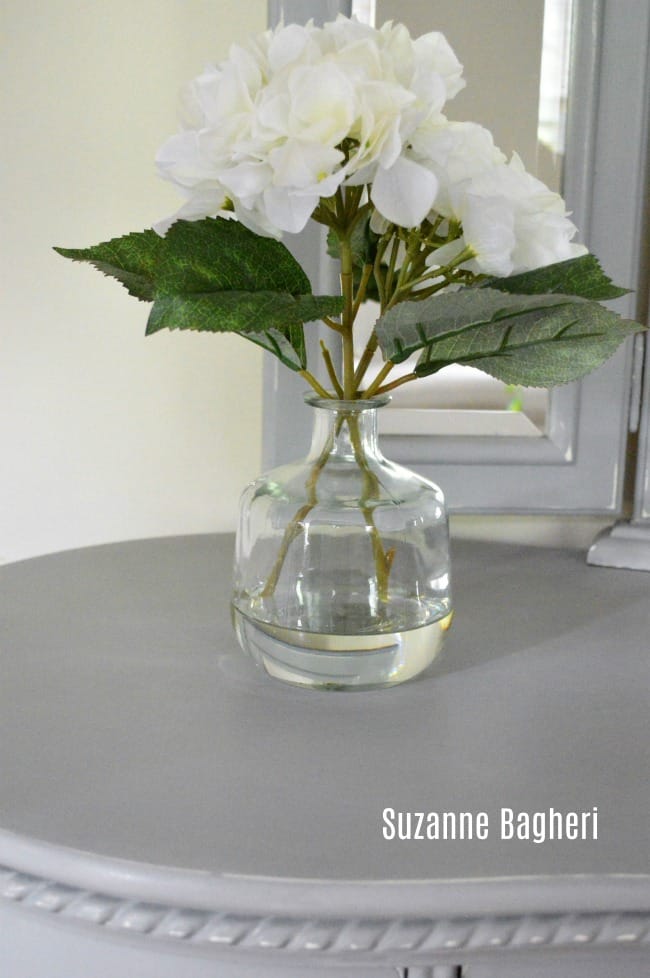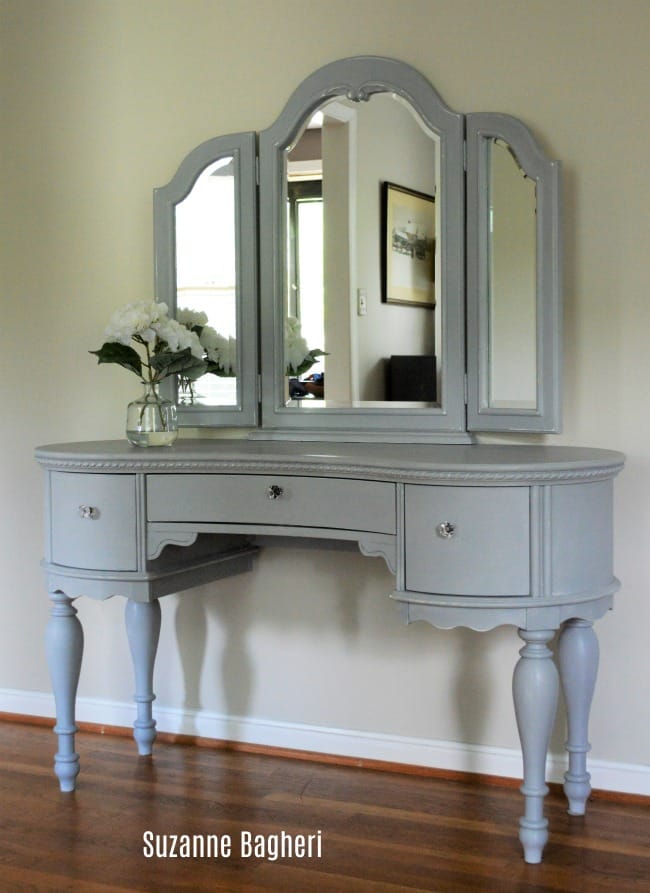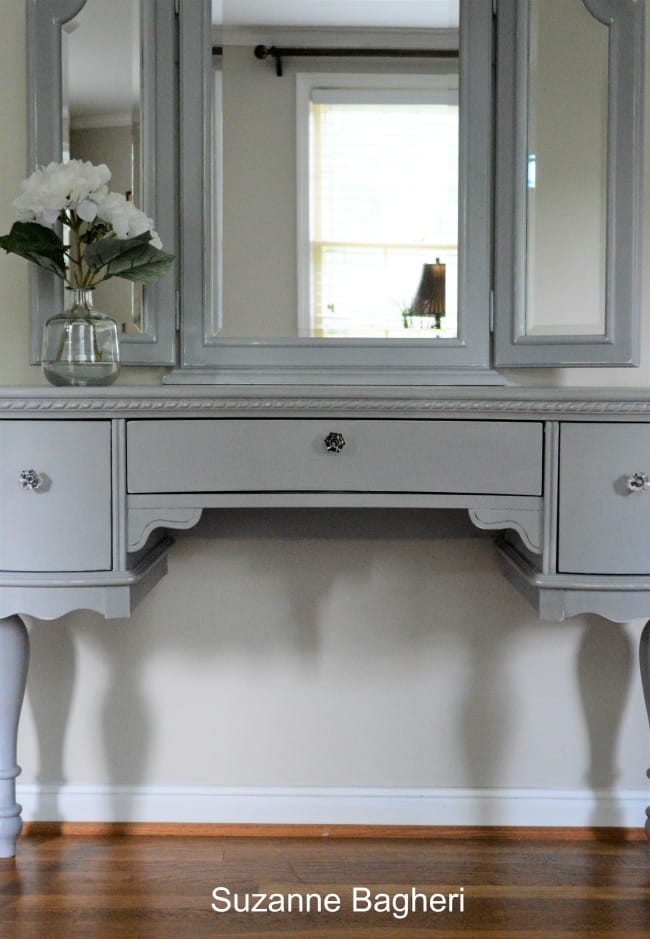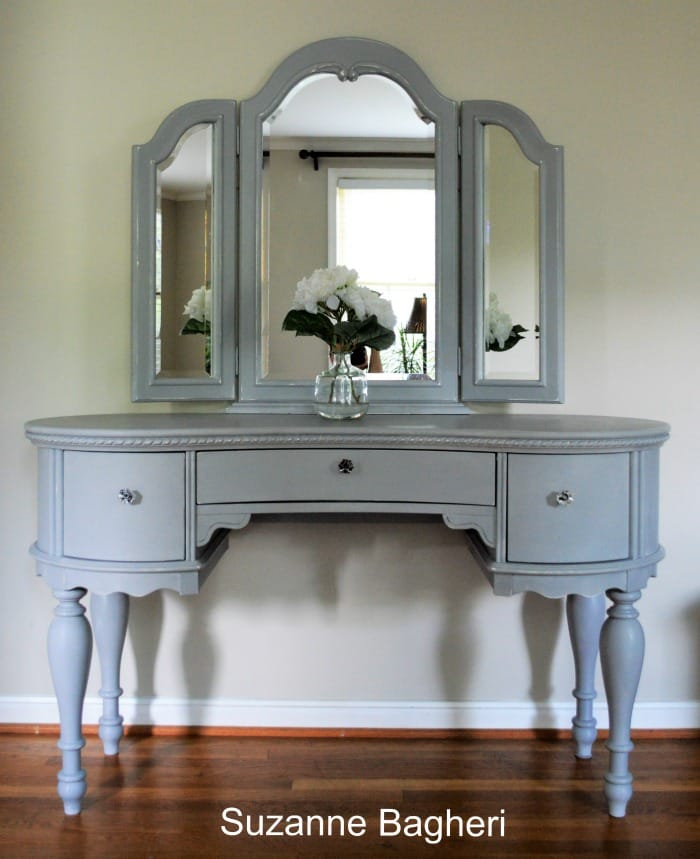 What a beautiful piece – wish it were mine!