A super quick update to my sister's Brooklyn Carriage House!  The asbestos has been removed and all of the permits have been approved.  The contractor has been hired, which is a huge step, and it is (finally) underway!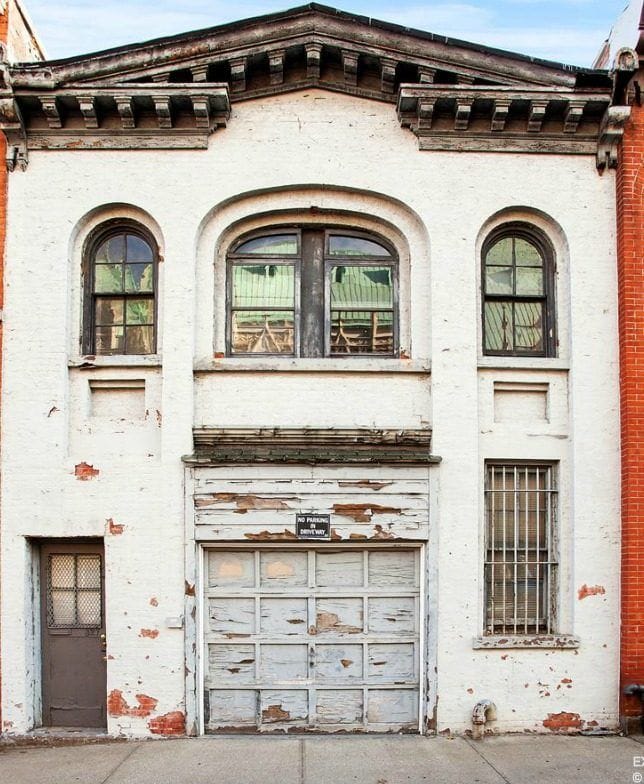 The basic footprint will be as follows:
The front of the house will be the garage with the front door to its side.  The door will open into a hallway that will lead to the back of the first floor and into the open kitchen/family room.  The back wall will have large windows and doors that open to the backyard.  This will allow a ton of light into the space.  Carriage Houses are long with windows only on the front and back and so allowing the most light in is essential.
There will be an open concept stairwell leading upstairs.  From the bottom of the stairs one will be able to look up all the way to the top of the house (again for light).  The second floor will comprise of two kid's bedrooms, their shared Jack and Jill bathroom and an area for them to play.
The stairs will lead up one more level.  This will be a whole new, top floor addition which will be the master suite with doors that open to a rooftop deck.
The house will reflect my sister and Rose's style – modern but with rustic and warm touches.  Wood floors with modern cabinetry for the kitchen and a large farmhouse table.  I really can't wait to share the details with you all as it develops.
Whew!  This should start to be fun to watch!  I'm so glad the construction has begun!
[pt_view id="eeb946bafk"]