We had a very busy weekend. My husband and eldest daughter went to Williamsburg for her softball tournament, my youngest went to the beach with her friend, and my son and I had the house to ourselves and it became strangely quiet!  I made sure Charlotte's furniture got settled into her new room, got a haircut, played tennis, went for a hike with Lucky, and had fun at a Nats game with my son where we ate Shake Shack burgers and chili cheese fries – good thing I went for that hike 🙂  Everyone is all back and I am happy to have a loud house once again!  That is actually mud on Lucky's paws during our hike.  He looks like he has webbed feet!
On to Favorite Find Monday and the start of a new week!  My mother-in-law found this pair of very vintage tables and brought them over last week (yes,  I have all of my family members working for me!).  It is not easy to find a matching pair of really old tables and these are lovely.  At first glance they look perfect.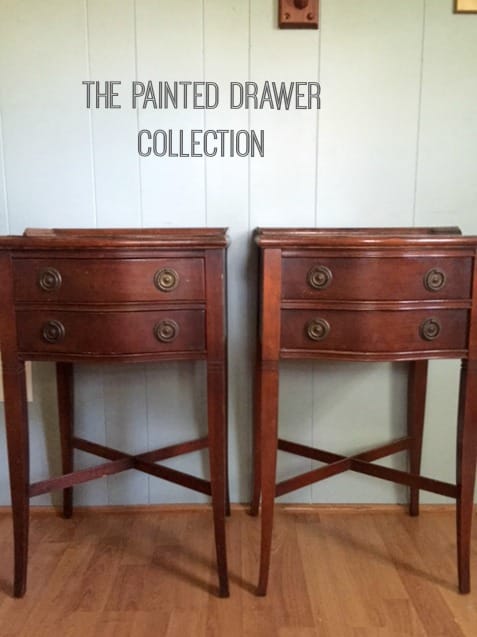 However, they are quite damaged and the perfect candidates for paint.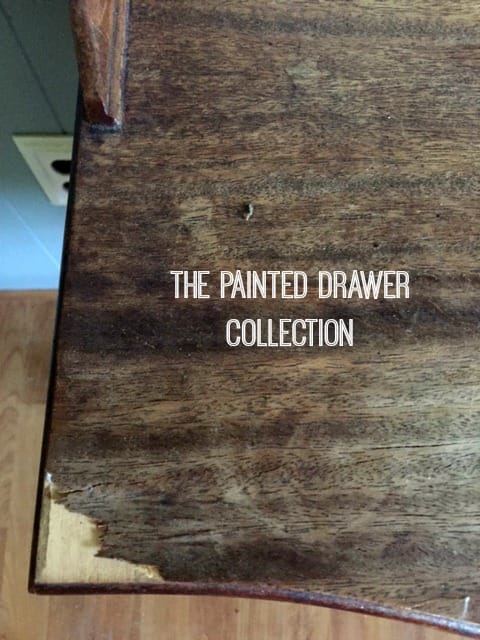 I plan on having fun with these!