Before I get to today's farmhouse table redo, I just want to share this pic.  I mentioned the other day how the Creamy White Cabinet found a new home.  Well, here it is!  Carla sent me a pic today and wow!  Her room looks amazing and the cabinet is the perfect fit.  She just refinished her floors – swoon!  I thought you all would want to see how pretty it looks 🙂
Now on to my latest project, which is this lovely drop leaf table that I'm working on for a client.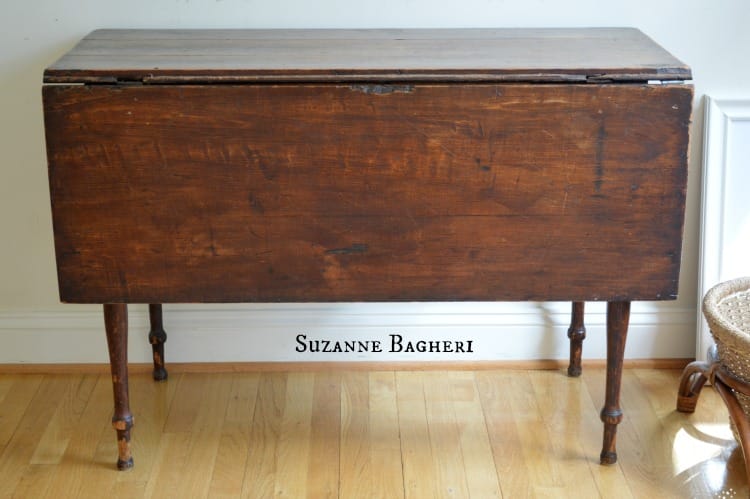 It's going to be placed against a wall in her new home office.    It's a great table as it folds up when not in use and when opened, it's a really substantial size.  It's sturdy and will b a fun, vintage piece in the room.  We are going for a pop of color.  Here is a swatch of the rug that will be in the space.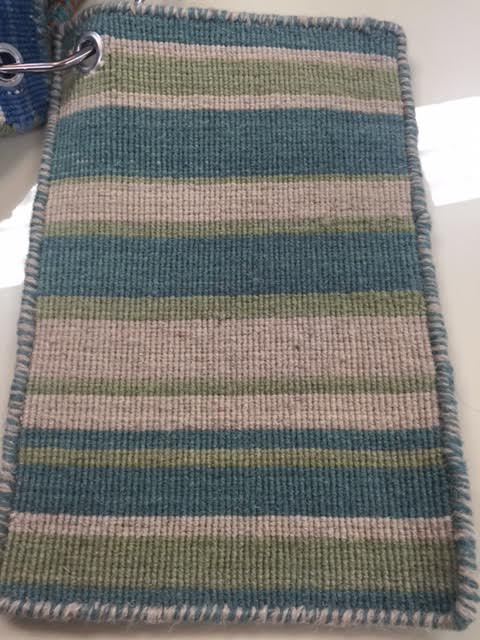 The perfect color?  Annie Sloan Provence with dark wax.  It's such a perfect green/blue.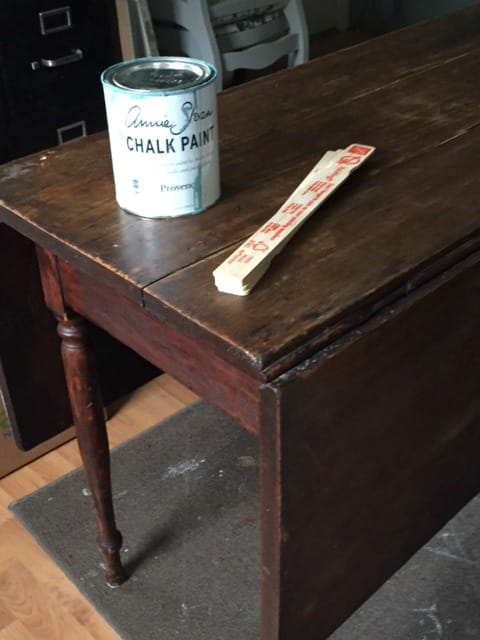 I found this pic of a french dresser that was one of my first Annie Sloan Chalk Paint pieces and it was painted in Provence.