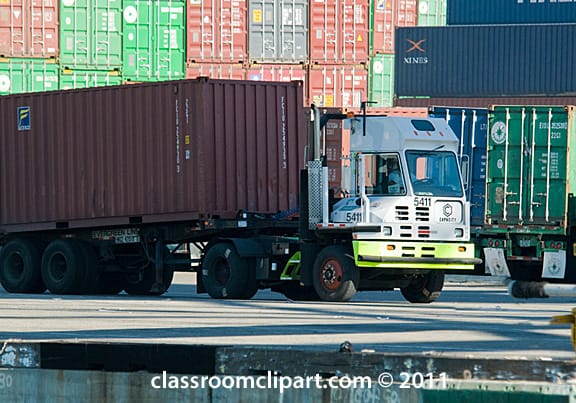 I wrote a post on Saturday about opening an online shop.  The most asked question I received afterwards was about shipping.  I admit, shipping is formidable.  Especially when you are working on large, heavy pieces and they are not easily boxed up and sent in the afternoon post!
I have tried many ways to ship my pieces.  Here is a quick recap.
Greyhound: Their service is very affordable and I would use them for small pieces that one can actually pack.  I once used them to ship a coffee table.  FYI, Greyhound will likely transfer your piece on route from bus to bus before it gets to your destination.  This means that your package will be unloaded and loaded again and that kind of scares me.  If you have the means to crate your furniture, I'm sure its fine.  However if you are like me and have no clue how to do that, it isn't the best option.  Another issue with Greyhound is the delivery destination.  You need to find the closest Greyhound depot to your customer and they will then have to drive there to pick it up.  Also, you will need to get it to your closest station to ship it.  Again, not the best option for a heavy piece.
USPS: Way too expensive.
UPS: I only use them to pack smaller pieces, like the coffee table I mentioned above.  I took it to my UPS Store and they packed it for me.  I think it cost about $70 to pack it (not cheap) but I had no other option.  It was a strange shape and it would have cost just as much for me to go out and buy the boxes, tape, bubble wrap etc.  Finding boxes that size would have been pretty impossible.  Their shipping prices are pretty expensive and I have yet to use them to actually ship anything.
UShip: This is the way to go.  It is an online site that is pretty simple to navigate.  Create an account and then list your shipment.  You will need to know the exact size, approximate weight and I recommend adding a picture.  You will also choose the shipping method and I choose "blanket shipping" which means it will be blanket wrapped.  Once you list your shipment (including the pickup and destination zip codes and service you desire) you can either ask for shippers to bid on your shipment, or give a price range that you wish to stay within.  The shippers will contact you via the site and you can choose the best price.  It is important to check the shipper's feedback on the site prior to booking.  I would rather pay a bit more for a guy with excellent feedback than pay less for one not so stellar (believe me on this one).
Once you have found the right shipper, you need to book it.  In order to book the shipment, you go onto the site and pay for the shipment price plus a twenty dollar UShip fee.  Don't freak out because it is safe and sound and the payment sits there until you "release" it to the shipper upon safe delivery.  I always have my customer contact me and tell me that the shipment went well prior to releasing the payment.  If you listed your piece as "shipping included" then you are done.  If you listed your piece as "shipping not included", then bill your customer for the shipping cost (via Paypal) and make sure they pay it prior to the delivery.
Private Shippers:  I have been doing this for four years in February and have established relationships with shippers over the years.  I have a great guy I use for local shipping, a fantastic guy for the upper east coast and yet another for the south or across country.  I am now able to text my shippers directly for a quote and give it to an interested buyer.  This takes time and quite a few shipments to find the right guys who are trustworthy and careful with your pieces as well as fairly priced.  They are like gold and (sorry) not to be shared 😉
I hope this helped!