Many of you have seen my kitchen before, when I posted about painting the walls, adding the Ikea shelving or when I repurposed a great farmhouse table I found at a thrift store.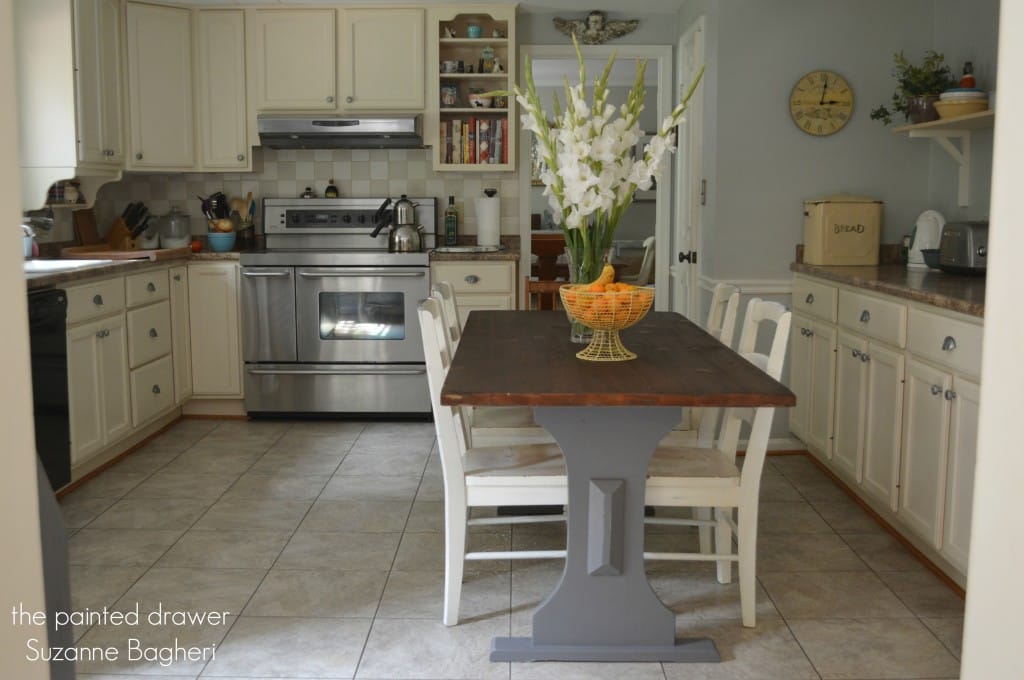 The cabinets are factory painted but after 10 years, they are starting to really show their age. The paint is starting to chip off on most of the doors, especially under the sink and around the oven.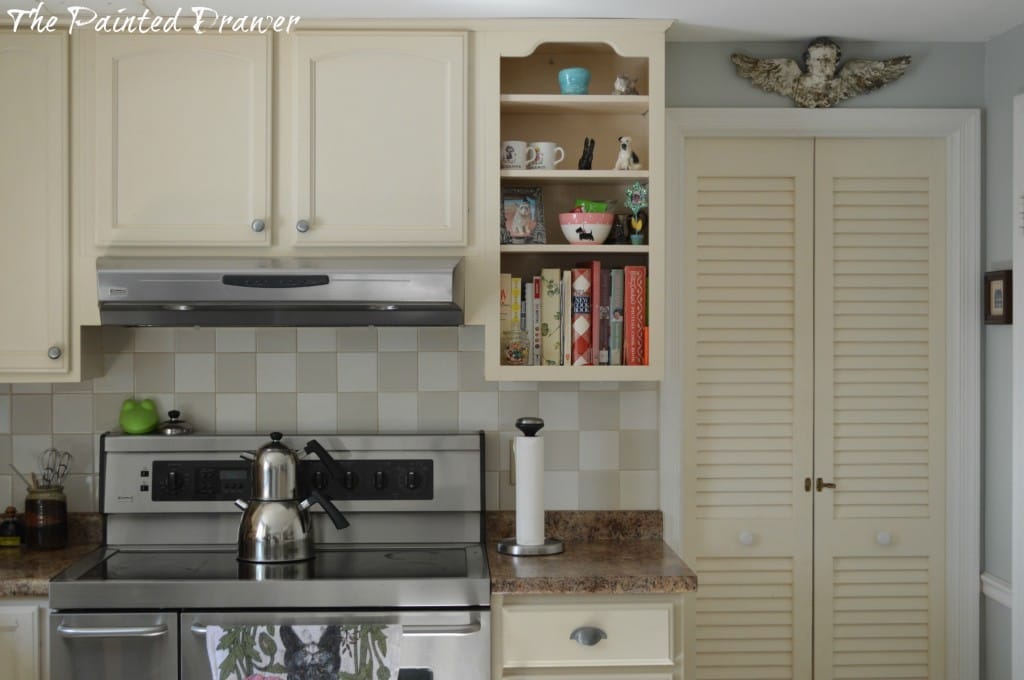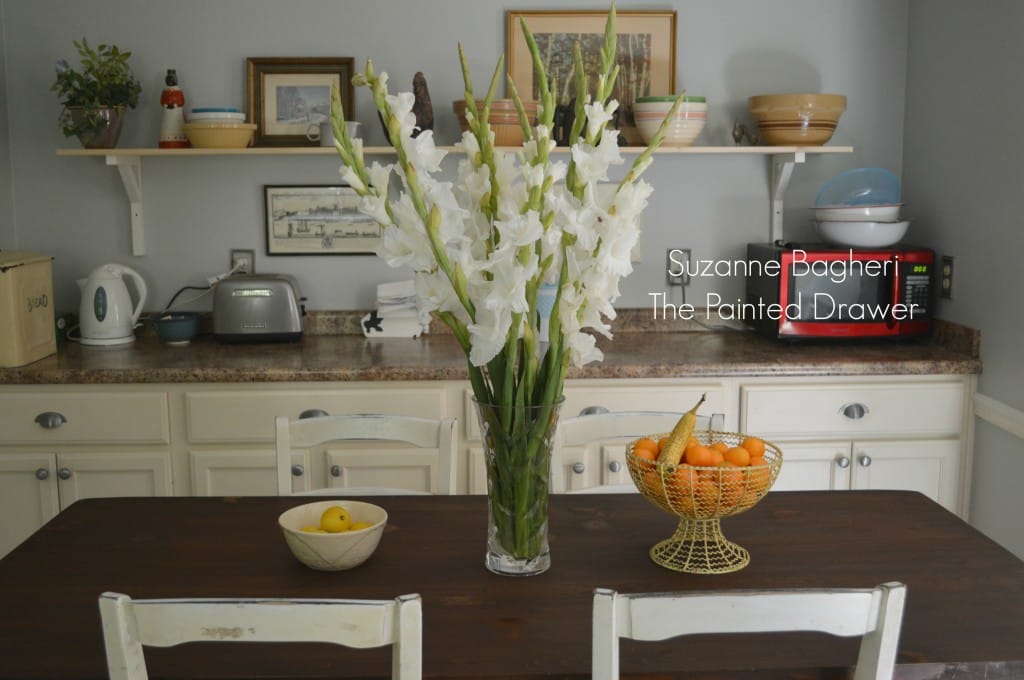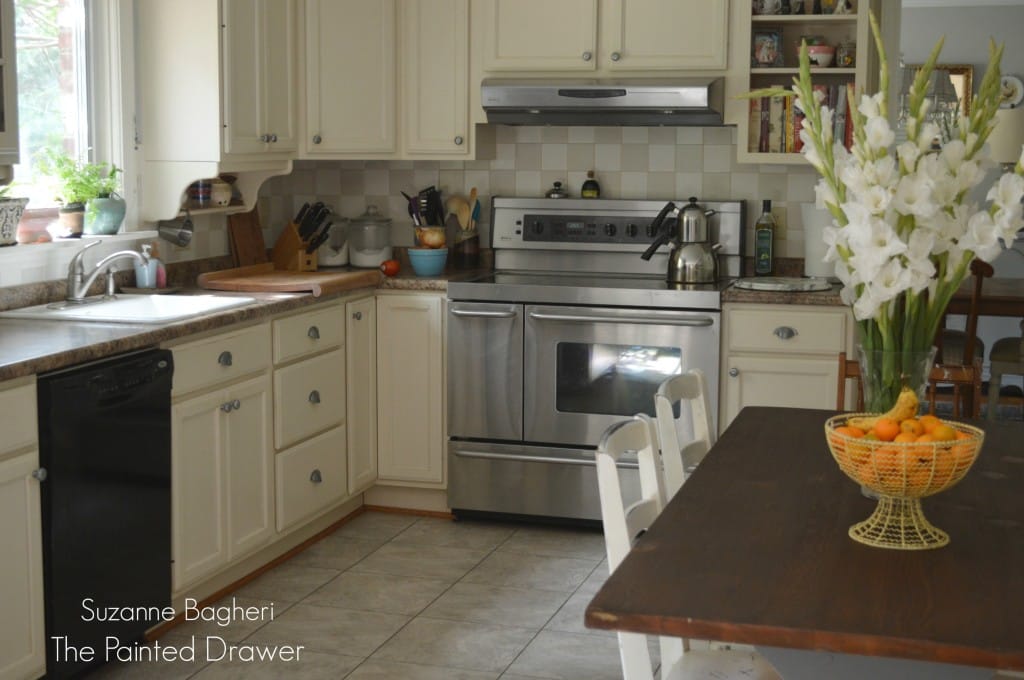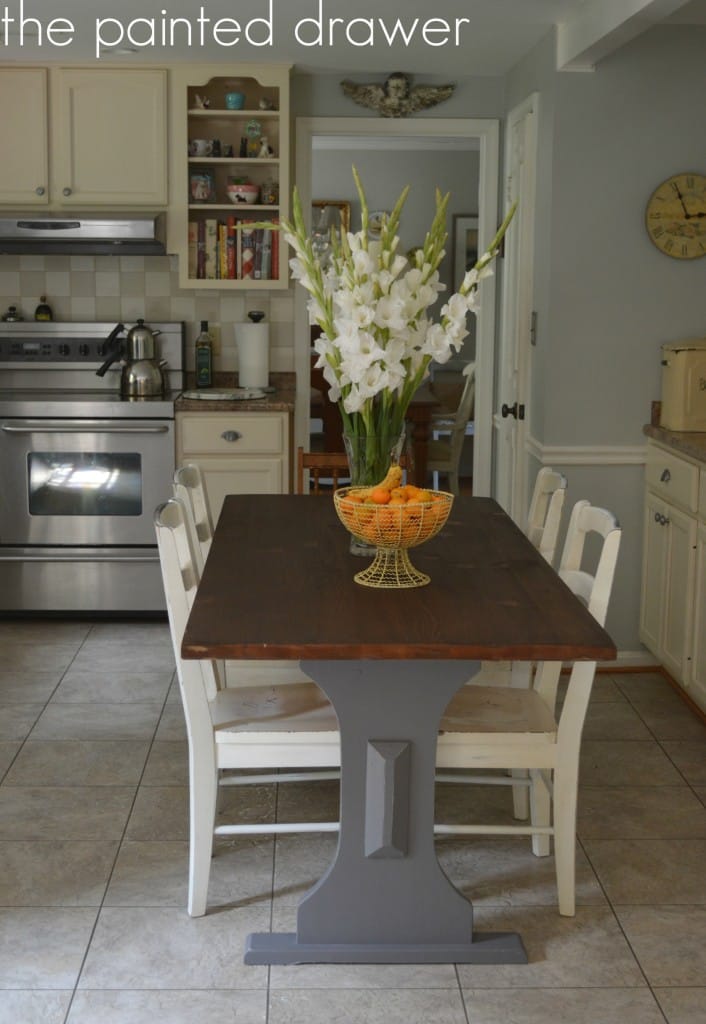 Yes, this crazy lady is about to paint her kitchen cabinets and there are a lot of them to paint!  I'm thinking of doing a two-tone look with General Finishes Millstone on the bottom and Antique White on the top.  I hope it will tie in with the existing floor, backsplash and counters.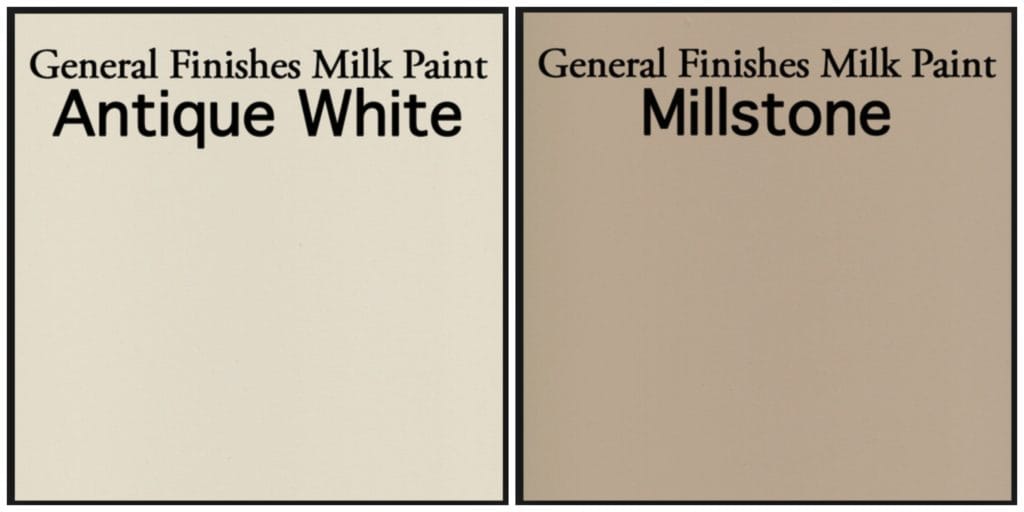 This is going to be a huge job!  I'm starting today so I will keep you posted!
Don't forget The Painted Drawer Link Party is this evening. Wow this week has flown by!