Dear Readers, please give Cathy some advice! We are looking forward to your ideas!
Last week, you all gave Thea creative and imaginative suggestions for her brick fireplace makeover.  She was thrilled with the response and is going to send me pics of her new and improved hearth soon.  She wants to say thanks to everyone!
Now on to this week!
Cathy repurposes furniture and has a shop called Lucy Locketts (you can find her on Facebook).  She has had this empire coffee table sitting in her workshop for a while now just waiting for inspiration to strike.  Cathy stripped the top but hasn't stained it yet.  She applied a coat of Annie Sloan Coco on the base but feels it is too "blah".  She wrote asking what direction I would take it.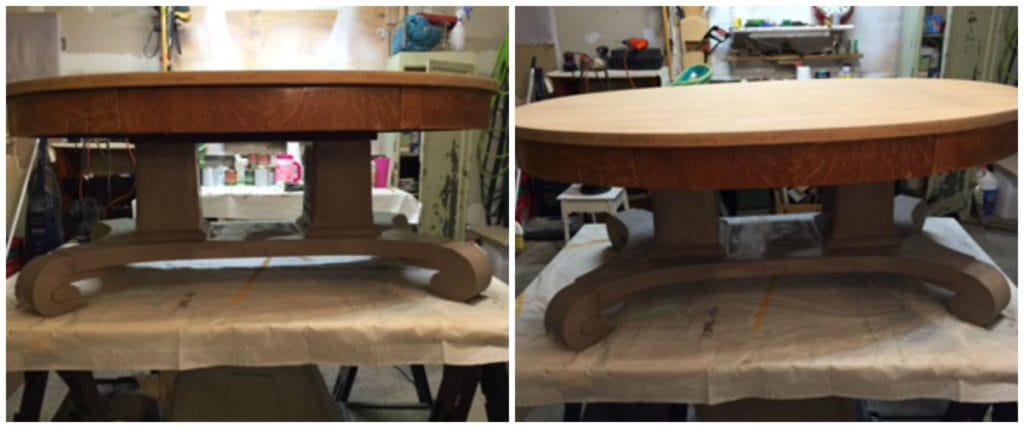 It's the exact same as my coffee table in my living room that I found in a thrift store and just love.
On any piece, I always stain the wood first and paint after. It is a lot easier to find a complementary paint color to stain than vice versa.  If Cathy chooses a very dark stain, such as General Finishes Java, then an antique white base with a dark glaze will look amazing on the base.  If she goes with a golden tone top, then blues will pop on the bottom.  Or if she goes for a walnut tone, black will look fabulous.  Stain first, paint second.
What Would YOU Do? Comment below! Cathy and I are looking forward to your ideas!
Do you have a design question to share on the blog? Shoot me an email and some pics to share!