I am almost out of paint colors to highlight so I thought to share my favorite paint color combos!  One of my all time favorite pairings is Annie Sloan French Linen and Old White.  Old White really pops off the darker French Linen and highlights the details of a piece beautifully.
One of my favorite examples of this is the French Country Sideboard.  I painted it all in white and then a few coats of the grey on top.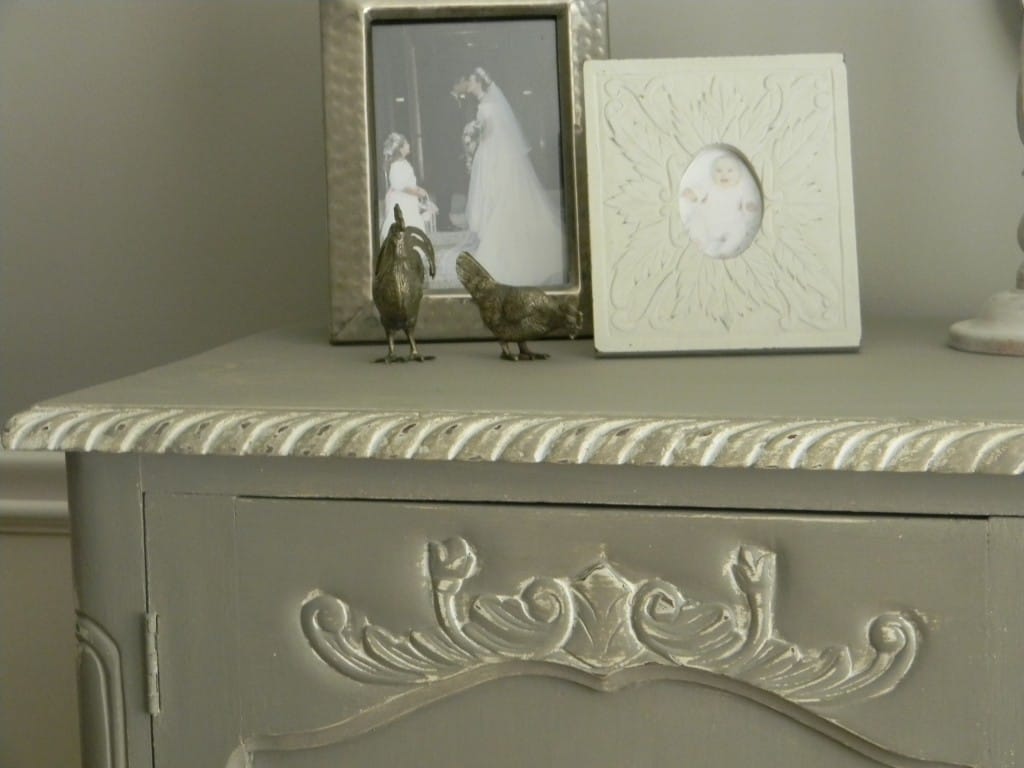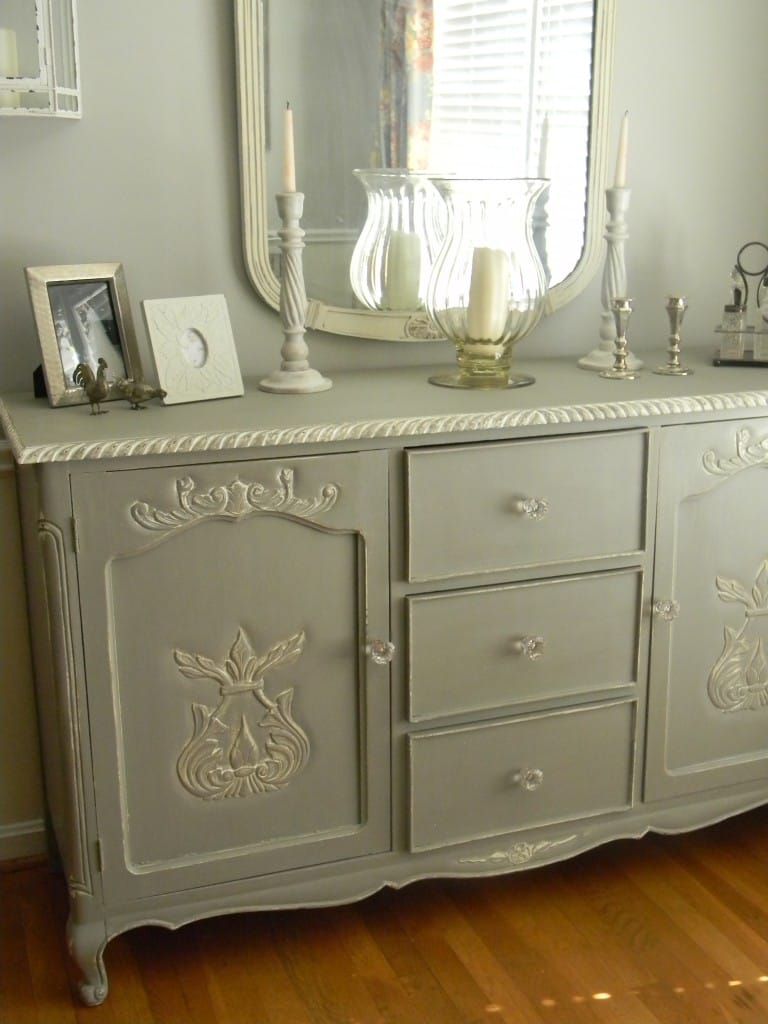 Another great example is the detail on the French bombe chest.  The French Linen does not have the white underneath it and so is more true to the color.  The lighting in the photos also changed the hue slightly.  They are both French Linen (really!).
The white really pops on this one too.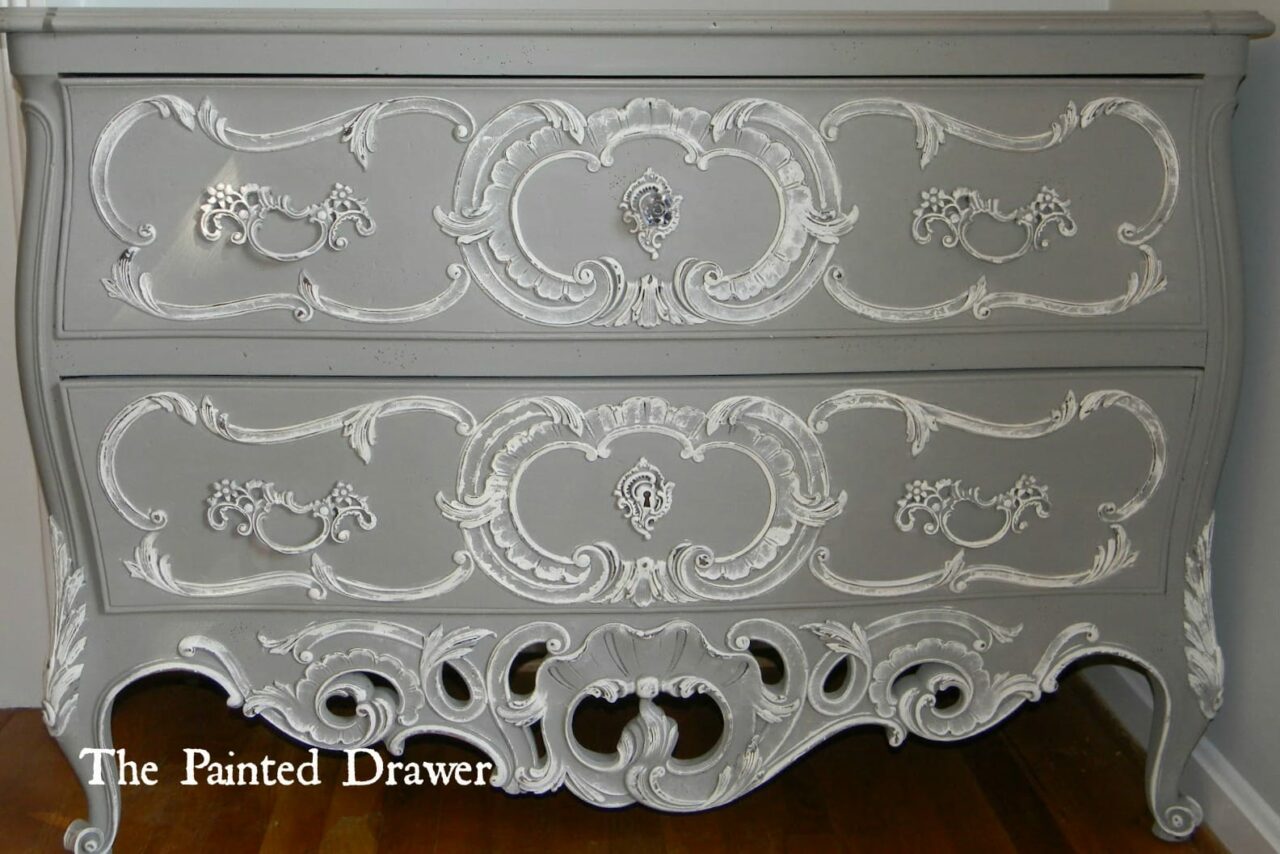 Annie Sloan French Linen and Old White – quite the pair!