Annie Sloan Chateau Grey is a very interesting color.  It has a greenish hue and pairs really well with dark, rich wood.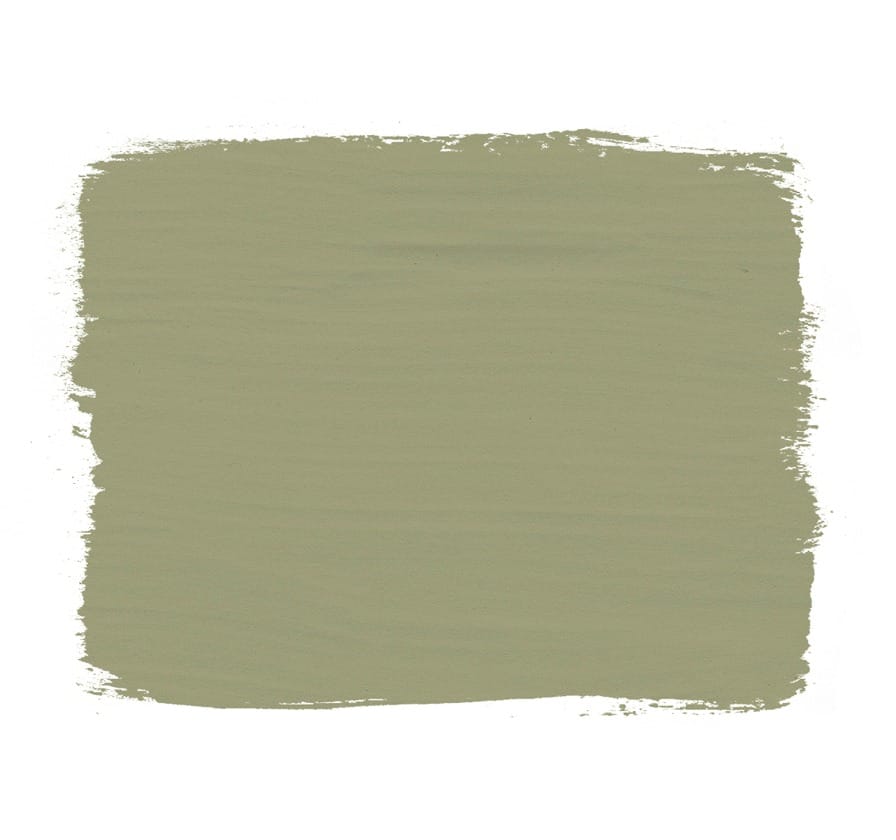 I have used it a few times and surprisingly, I just realized that both projects have a "diamond" theme!
First up is the Diamond in the Rough table.  This piece was found in terrible condition with holes drilled through its top. 
It wasn't until I sanded it back that the lovely diamond inlay appeared.  Chateau Grey was used for its base and Annie Sloan clear wax applied as the sealer.  The color transformed the table from trash to true treasure.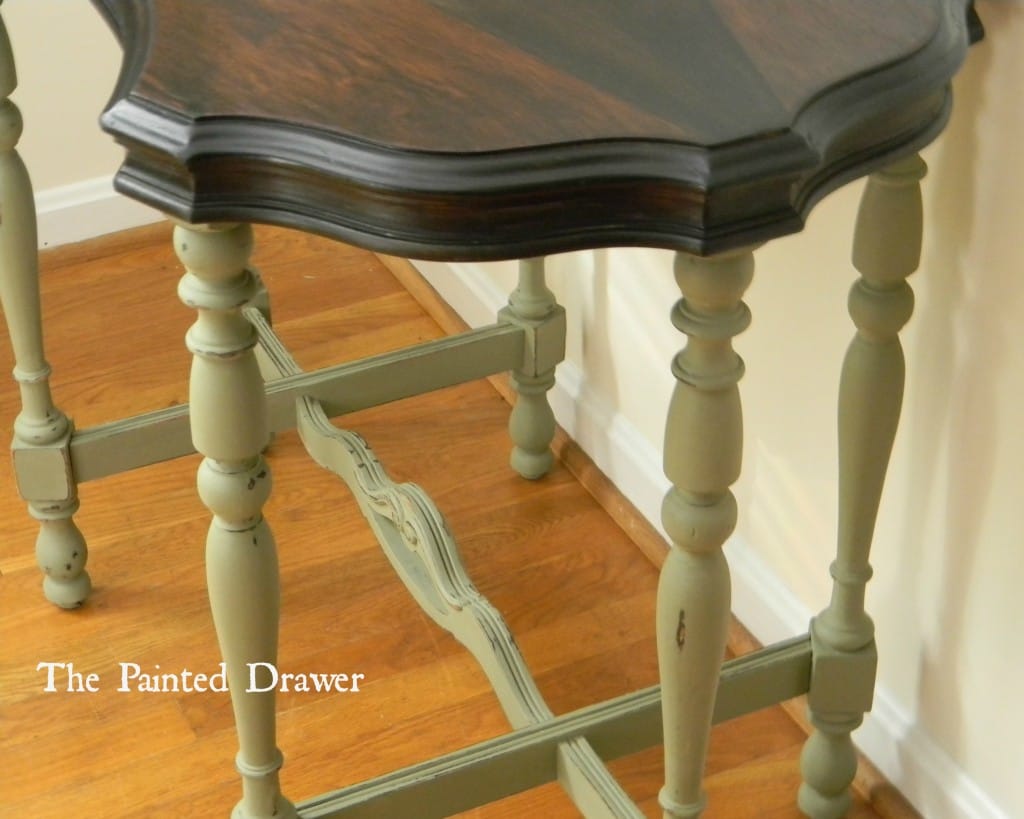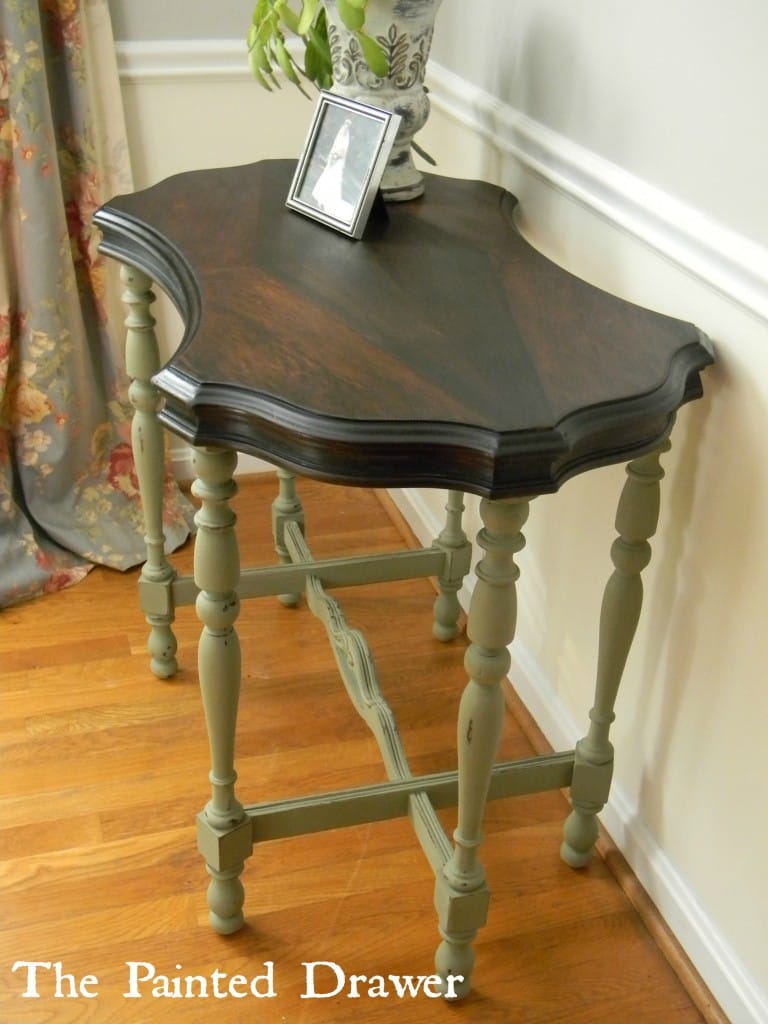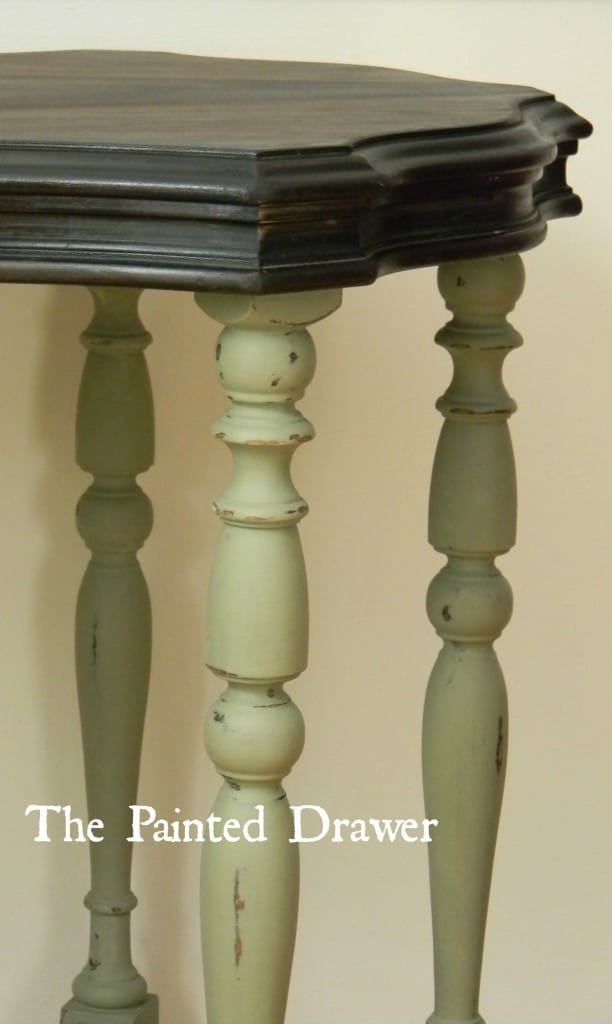 The second set are the Diamond Nesting Tables.  For these, I used a cutout stencil and different colored stains to create a diamond in the center of each top.  I then used Chateau Grey on the base.  They have a more beach or cottage vibe than the more traditional Diamond in the Rough table above and yet the color still works.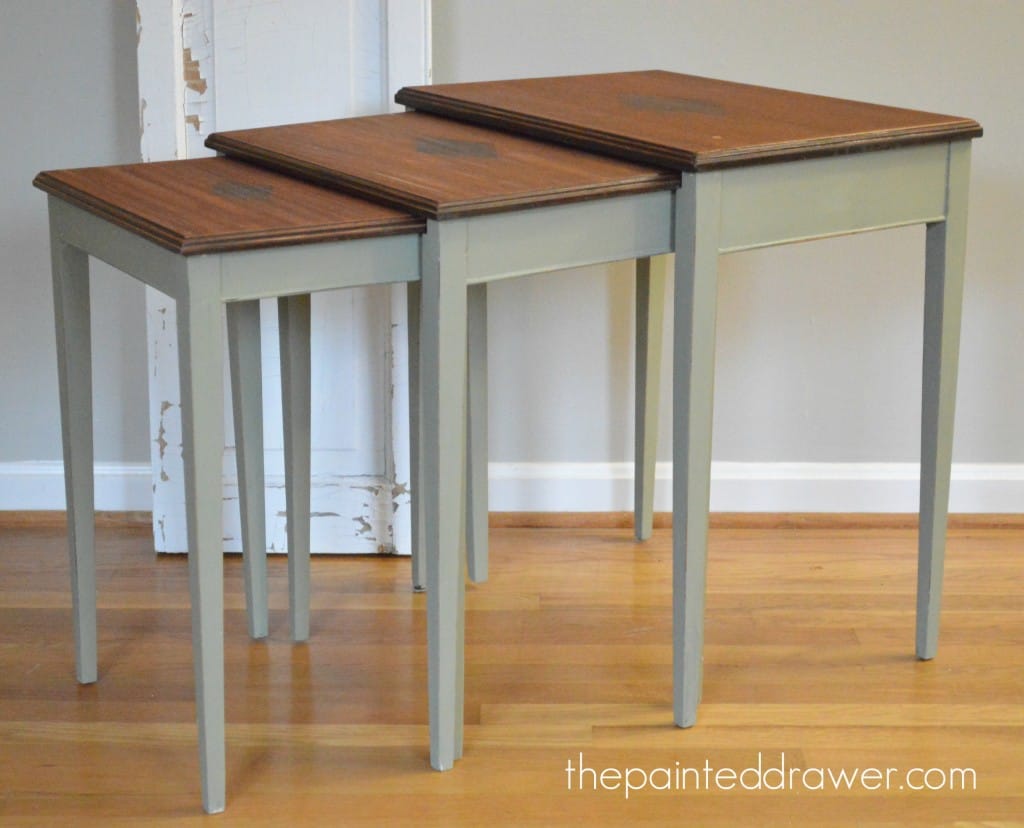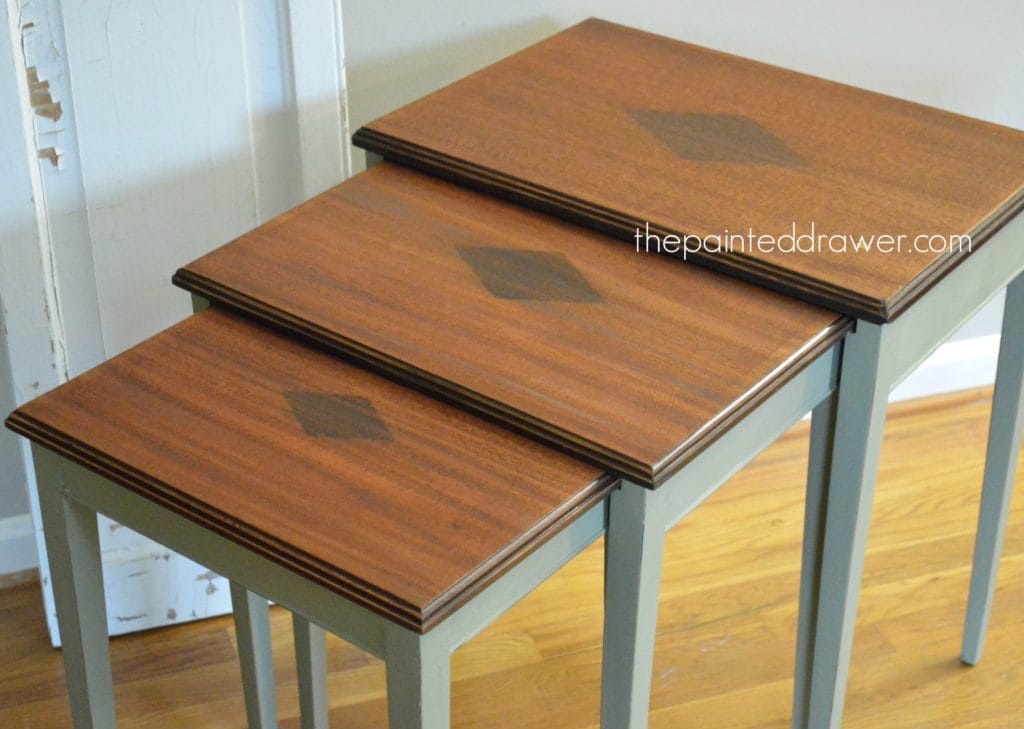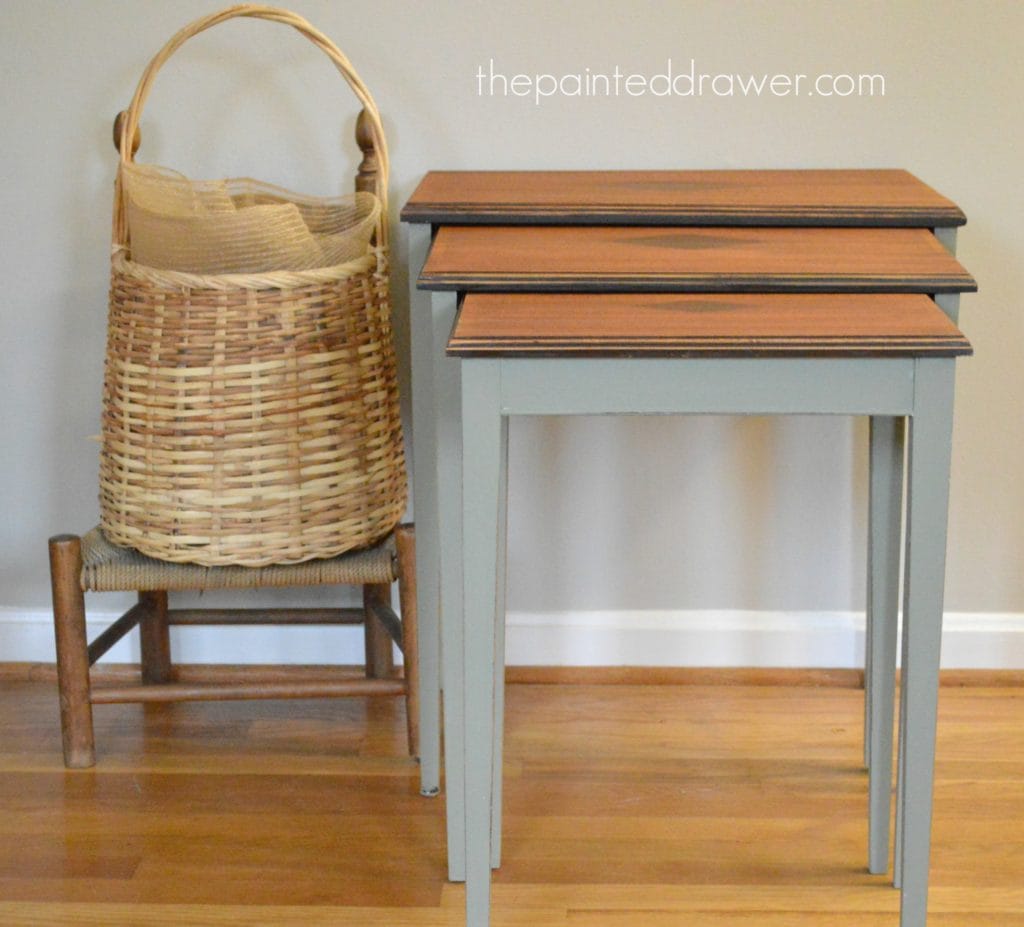 Annie Sloan Chateau Grey – give it a try 🙂