Yesterday, I shared how the Beach Chic Dresser is now in my foyer.
  This required moving my HomeGoods foyer console table into my living room.
This meant moving my sofa to face the fireplace to accommodate the console table.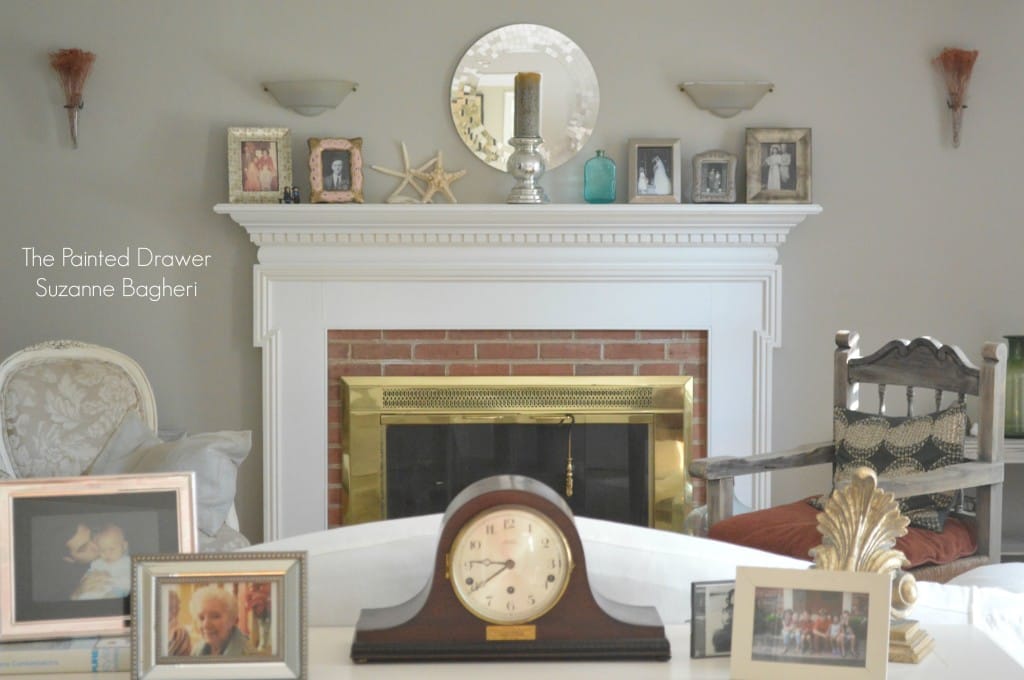 The large Hungarian Chest was moved from the corner of the room to the center of the windows.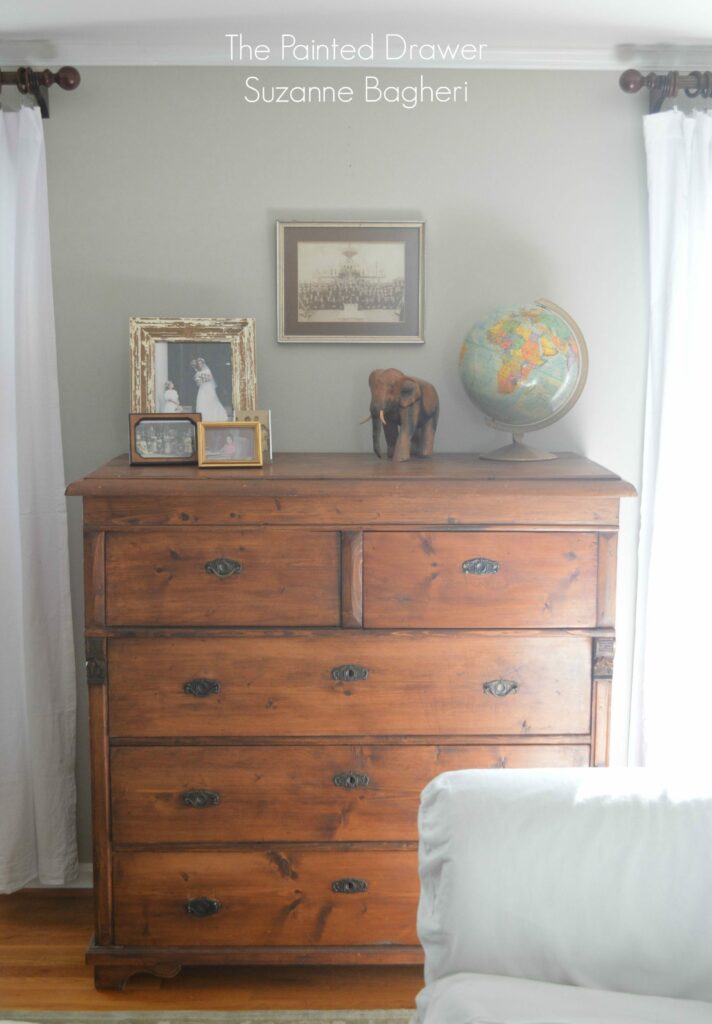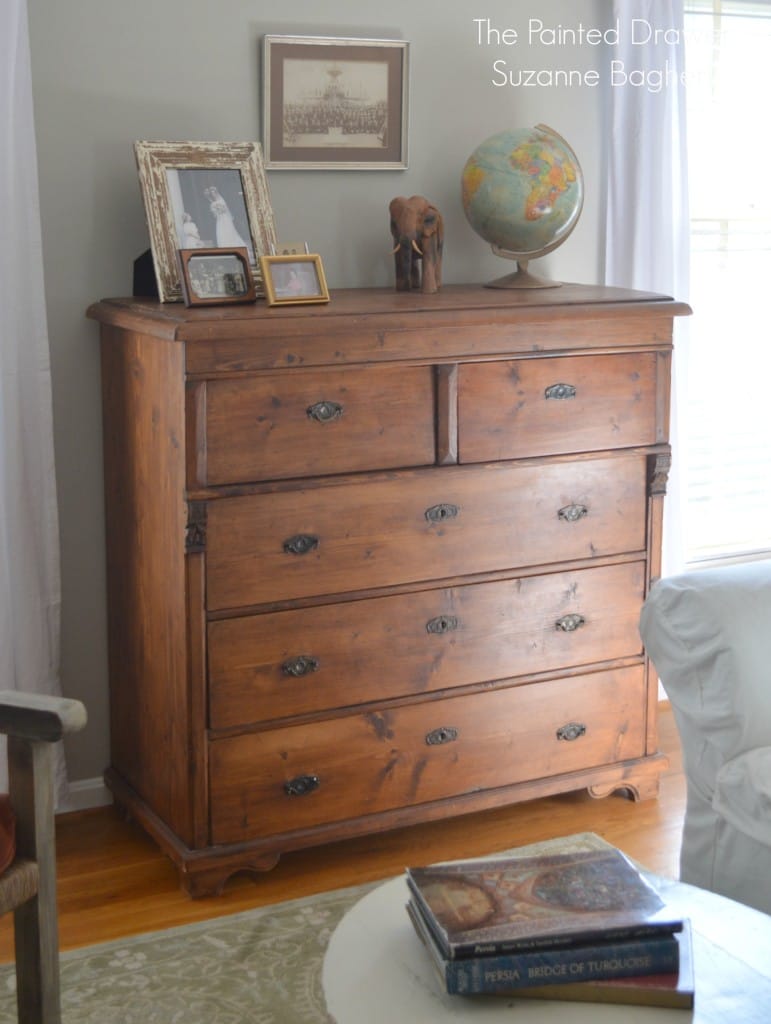 The Pottery Barn mirror went across the room to the other wall.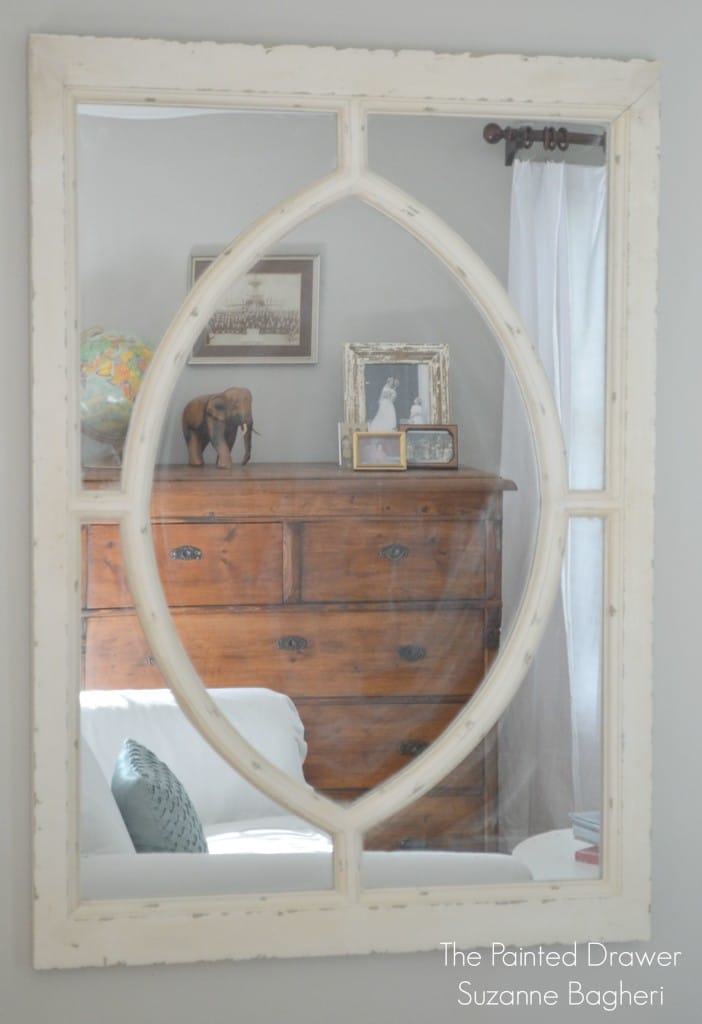 The rug was changed out to a green Pottery Barn run I had upstairs.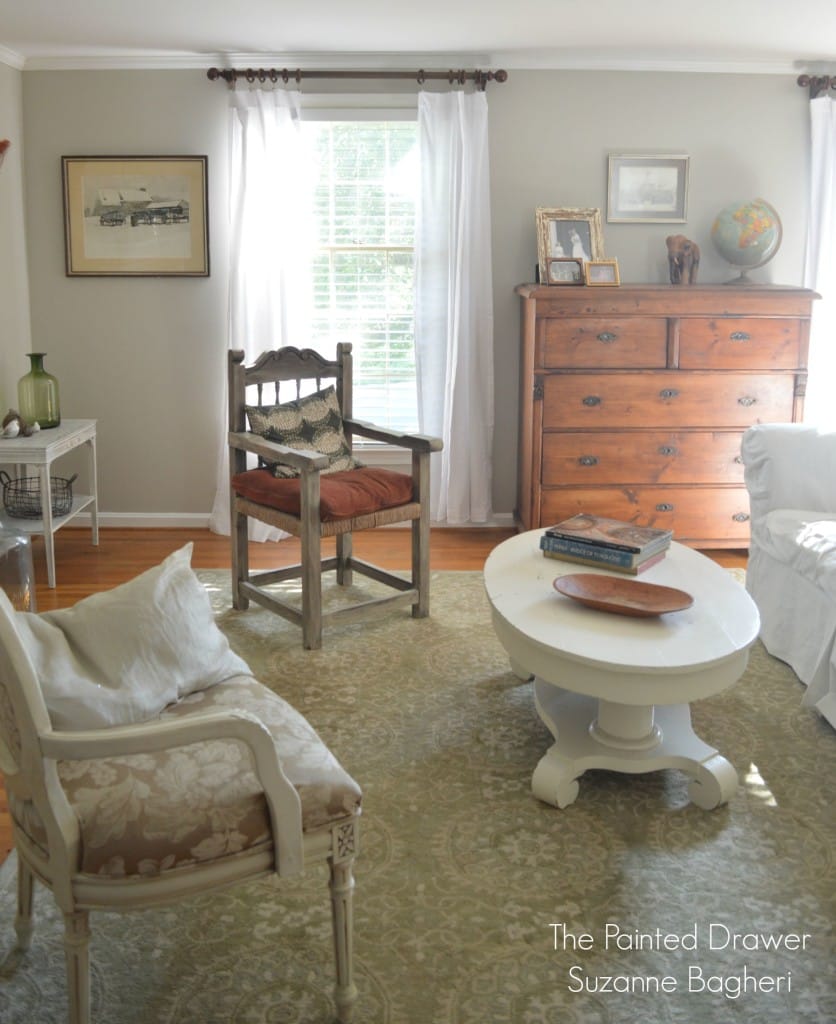 The whitewashed farmhouse chair and curbside find french chair are flanking the fireplace.
The Greige Farmhouse cabinet is in the corner.
The sweet little vintage record cabinet is in the other corner.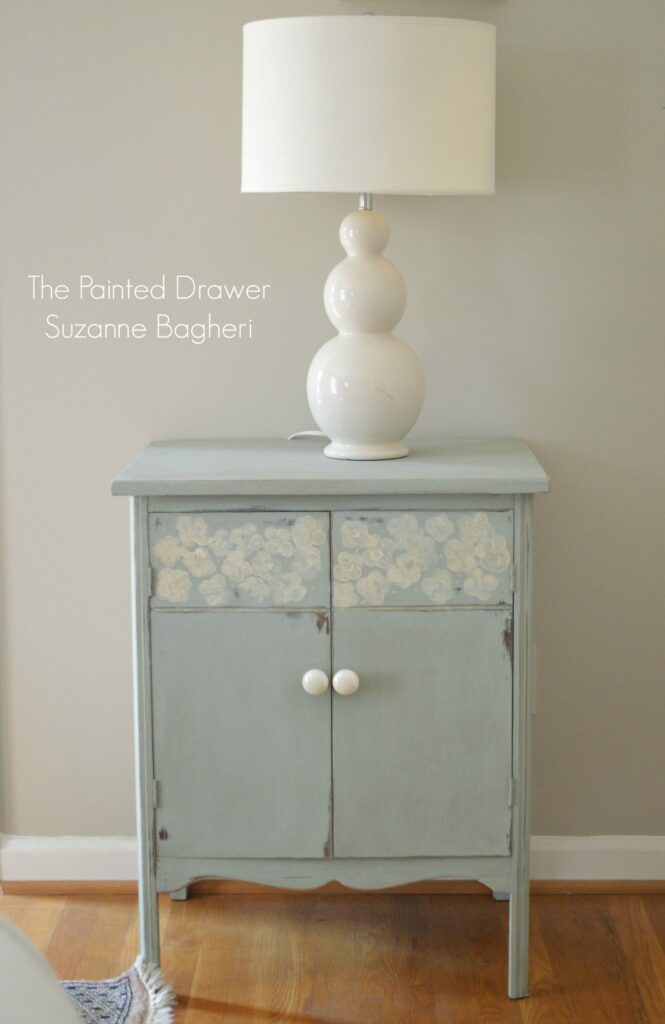 The newly repaired empire coffee table is still holding up!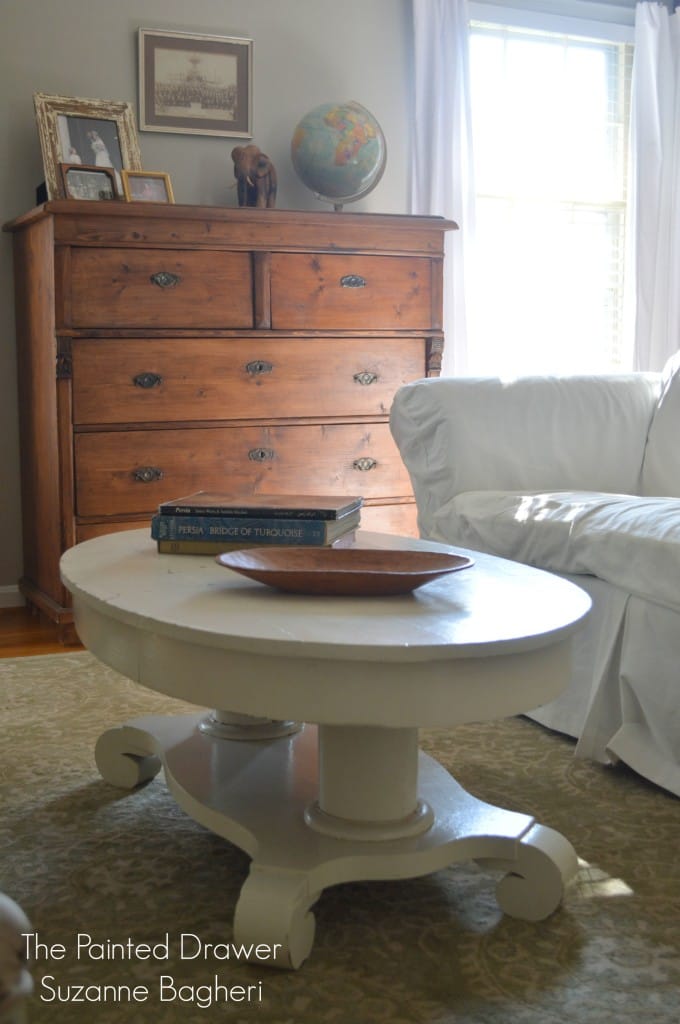 By the end, Lucky was tired 🙂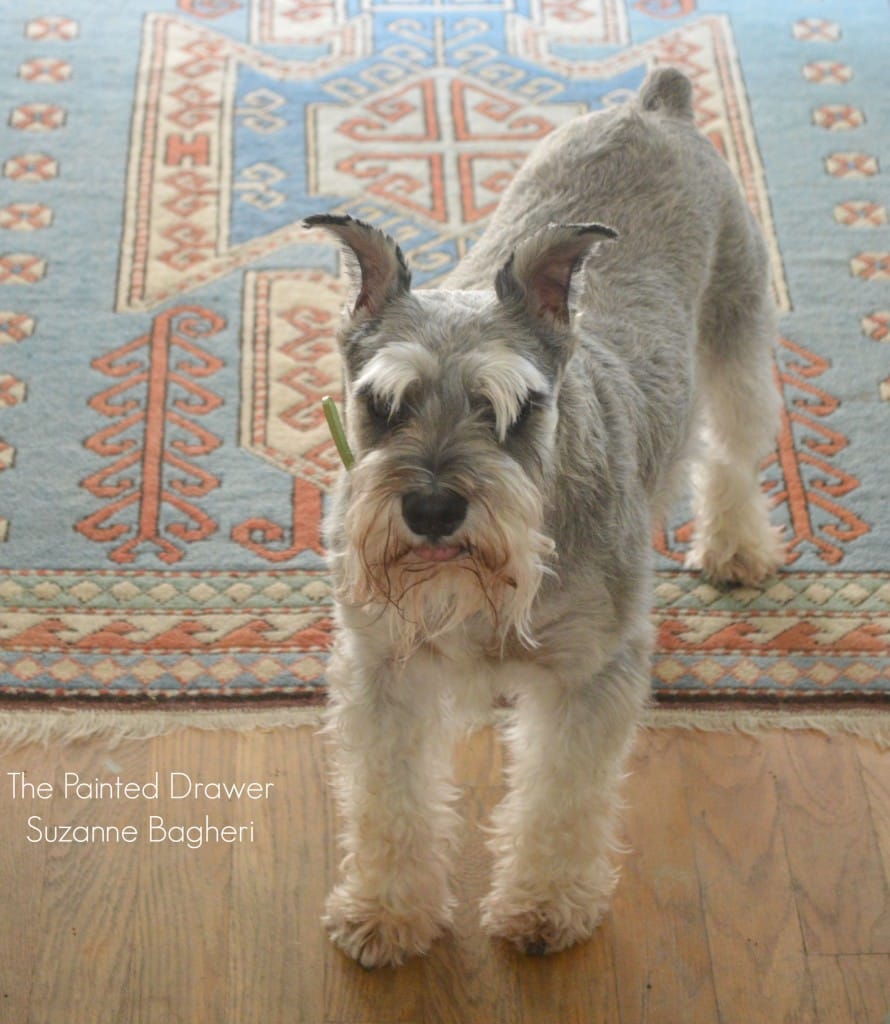 We had a crazy week here with out of town visitors, a Taylor Swift concert and swim team relays.  The Painted Drawer Link Party will be back next week with this week's features.  Paint Color Highlight tomorrow!