This week, I'm sharing one of my all time color combo favorites – Annie Sloan Old Ochre with a wash of Old White.
Here is the Chest on Chest dresser. The entire piece was painted in Old Ochre and sanded with a 220 grit sandpaper to create a smooth surface.  Then a wash of Old White was applied and it was sealed with Annie Sloan clear wax.  I hope you can all see the Old Ochre peeking out underneath the wash of Old White.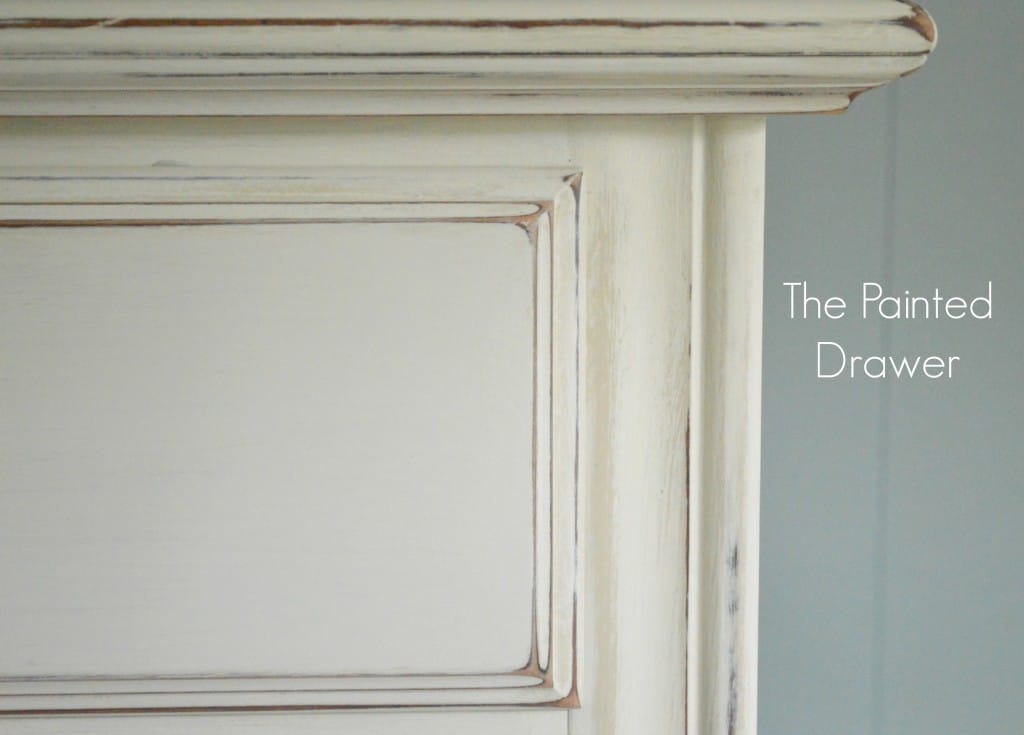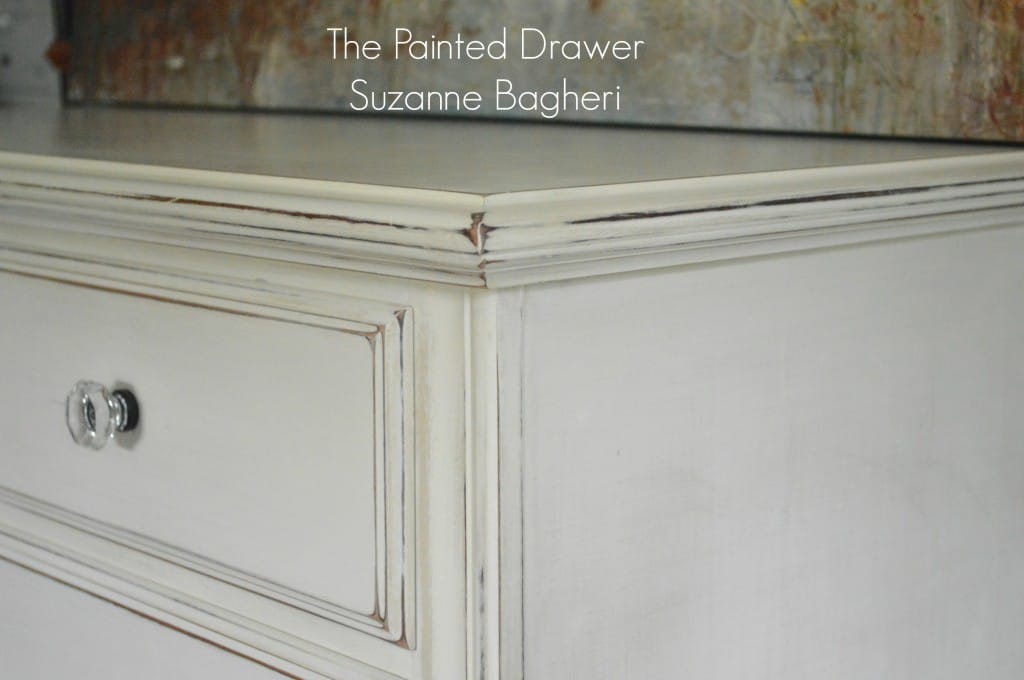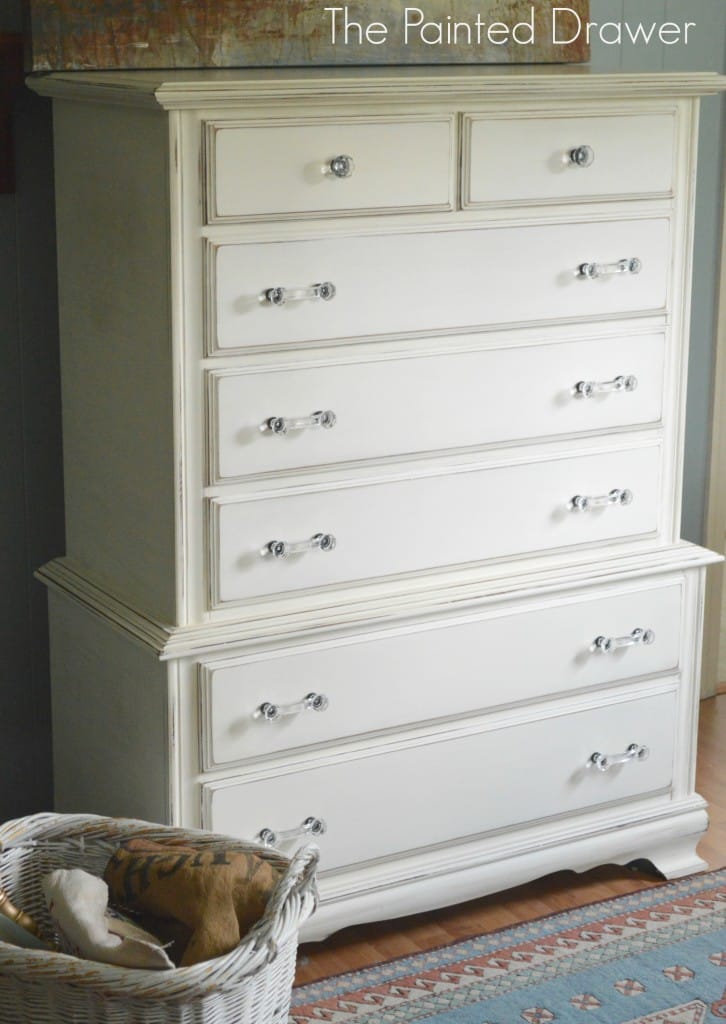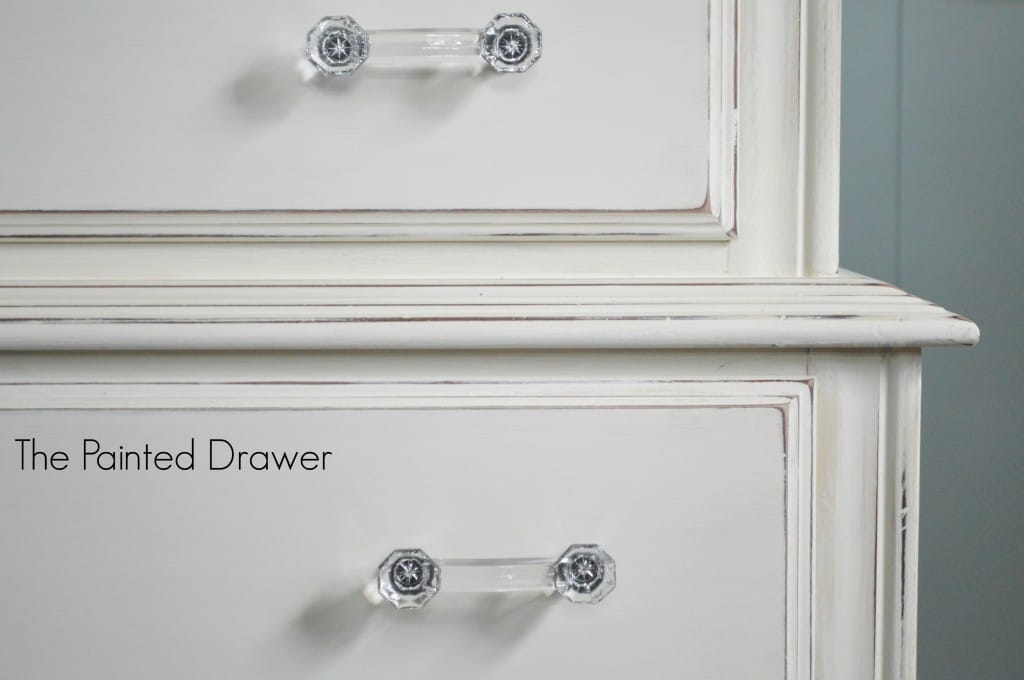 I also used this combo on the Baker Secretary.
Old Ochre was applied over the entire piece and Old White was used as a wash only on the drawer and cabinet door fronts.  I really like the slight contrast it created.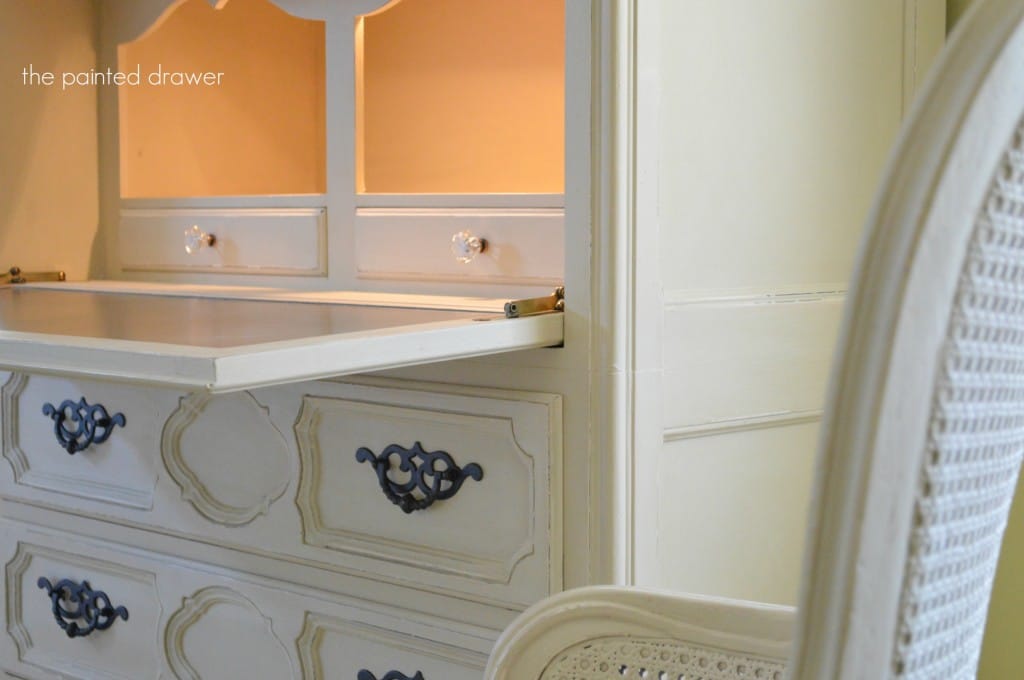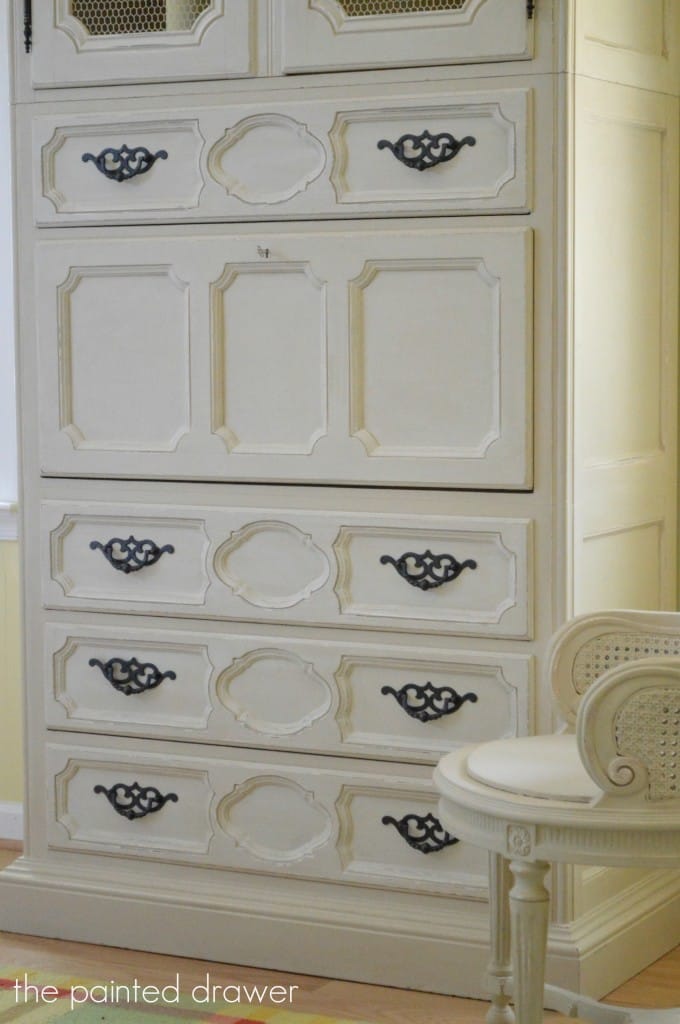 Here is a tutorial I made on how I apply a wash.
Have a great weekend!