I hope everyone had a fantastic Memorial Day weekend!  We spent it having fun at multiple barbeque parties and our neighborhood pool opened.  I seriously need to "detox" from my weekend of hamburgers, hot dogs, chips and brownies!
Even with all of the weekend festivities, I was able to get some work done on the farmhouse table.  It looks fantastic!  The table is really huge so sanding back the top was quite a large job.  It was covered in old shellac and once I got it all off, this is what it looked like underneath.  Well worth the hours of labor involved!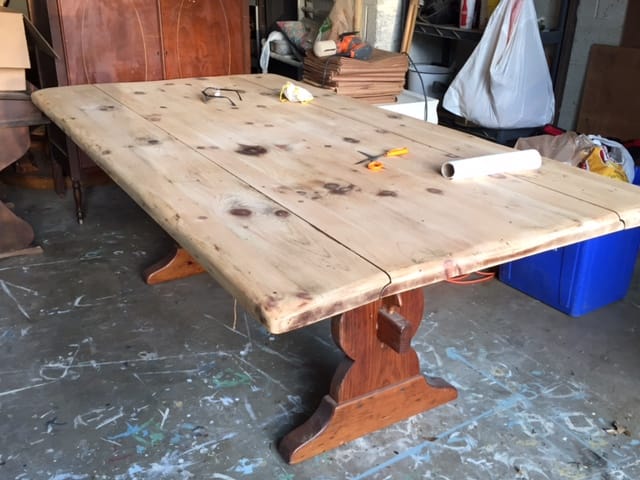 The table will have to wait yet another day, sigh… I'm off to my 5th grader's field trip to Mt. Vernon as a parent volunteer.  Have a great day!