I have to first confess that my favorite find Monday is actually a find from a long time ago. Why am I sharing an old thrift store score today?  Because of the beauty that we awoke to this morning…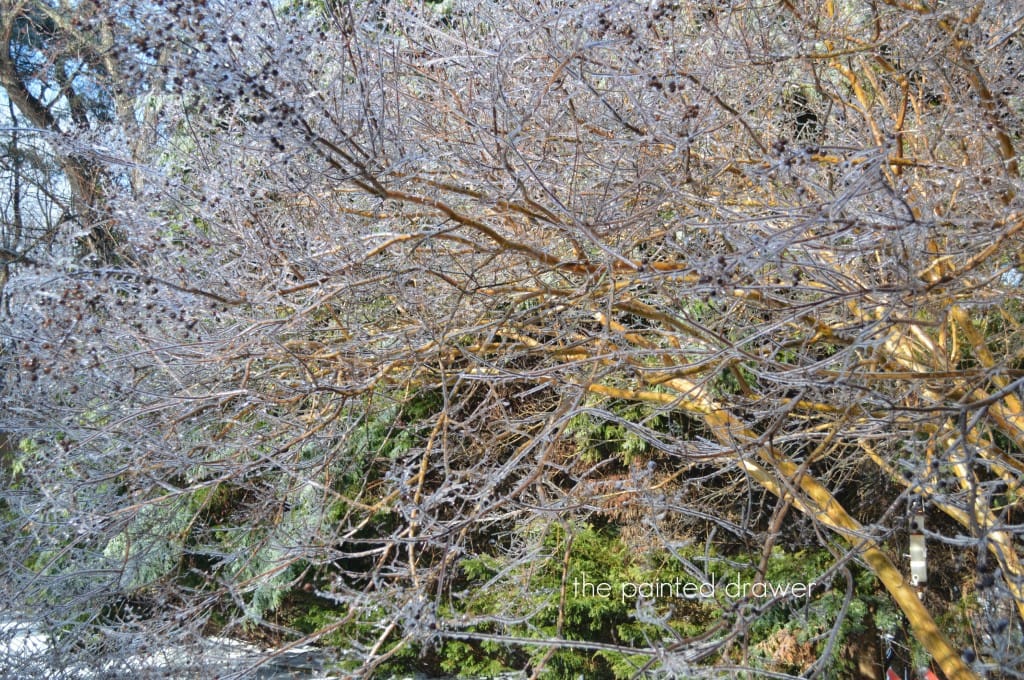 Yes, more ice and snow and yet another day off for the kids.  I have not been able to get out and about and am really getting antsy!  This is how Lucky feels about the weather.
Back to the french dresser!  I bought it about ten years ago from Goodwill and it was pricey at $90. Well worth it!  I had my husband go pick it up and used it in my daughter's room.  When we moved to this house, I decided to use it as a TV console.
I love this dresser.  The worn wood has a natural washed appearance with an almost pinkish tone to it.
It has the gorgeous french lines with lovely old pulls and is solid wood all around.
  I haven't touched it and will always leave it just as it is.  One of my greatest all-time scores!