Before I get to the Country Grey dresser, let me share my stairway update.  I whitewashed my stairs a few years ago (Lighter Steps – A Stairway Makeover) and added a stencil onto the stair risers. 
They looked great and have worked well over the past few years.  However, the wash on the treads has been wearing off and they are more than overdue for another coat of wash.  I became tired of the old look and since I needed to re-whitewash them anyway, I decided to go with something new.  A brighter blue on the risers with a new stencil.
Here they are in progress and you can see how the wash has worn off.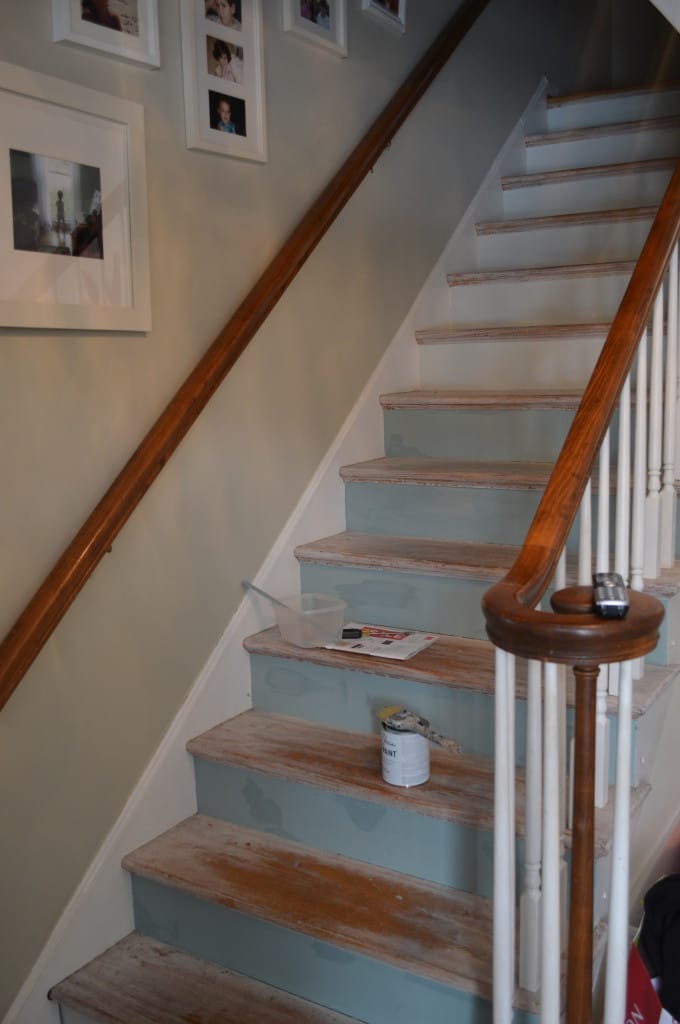 I actually am surprised that with all of the daily use that any of the wash has remained at all!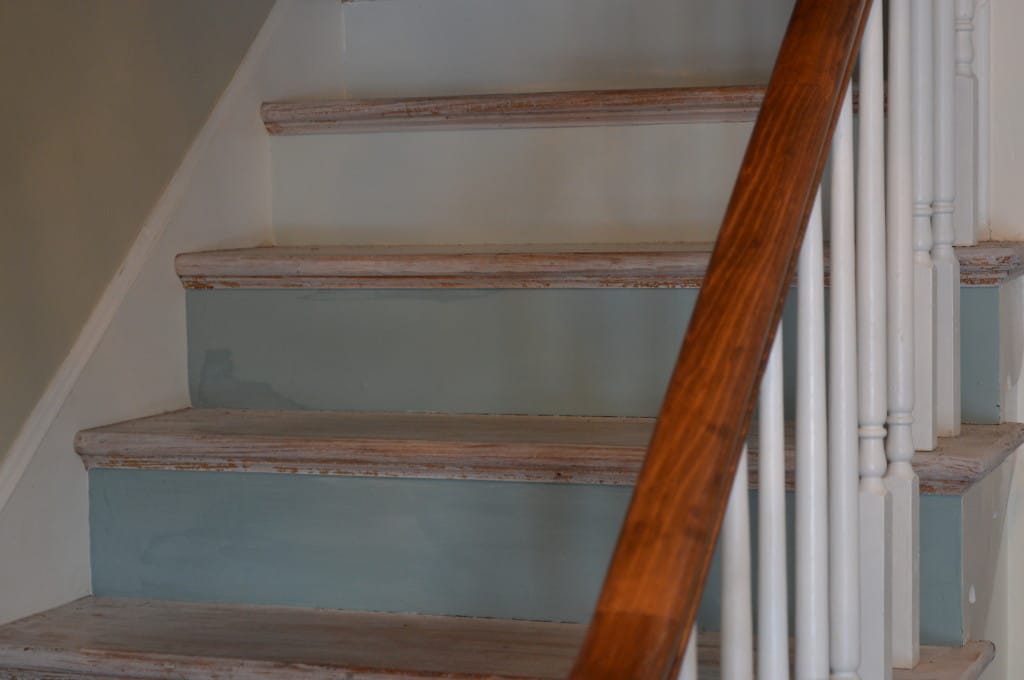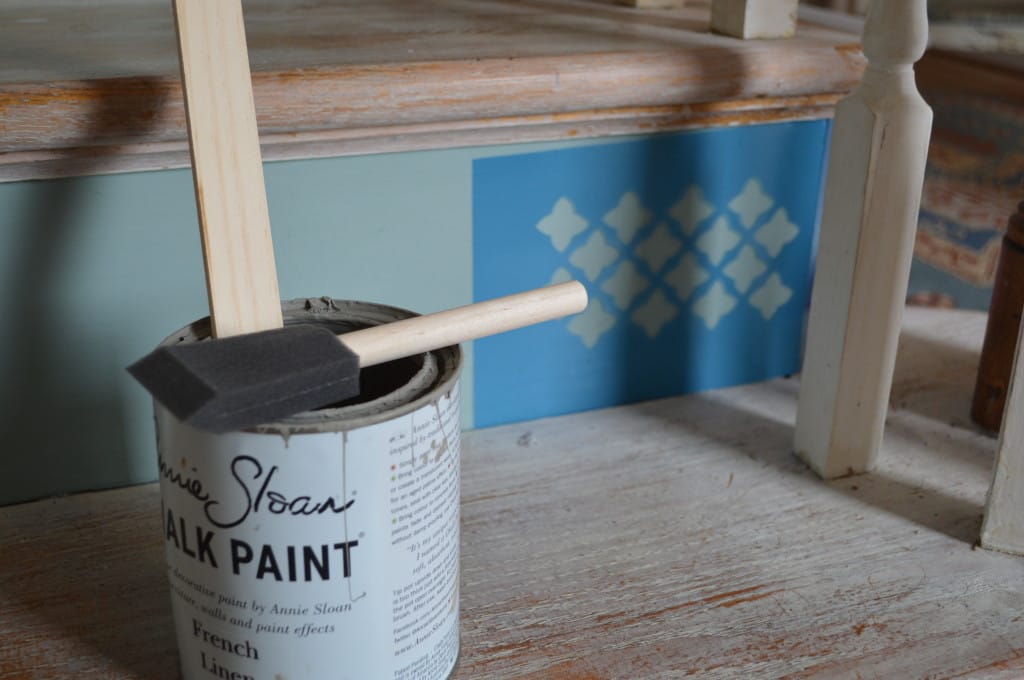 Don't worry, the blue is toned back and looks great now 🙂
I am really liking the new look and will finish and reveal tomorrow.
Before I go, do you remember the Country Grey French Dresser?  It is still available for sale on Etsy.  It is a beautiful piece and I am very curious as to why it hasn't sold.  Do you think I should change the drawer pulls to glass?  I would love to hear your advice!
Cheers!