This has happened to me a few times before and always ends up as the same sad story.  I see a piece and have a specific "look" that I am striving for.  In my haste to create that look, I don't listen to the actual piece.  The French Vanity is a case in point.  I had the idea of a shiny top and a bottom finished in layers with Annie Sloan Florence as the final finish.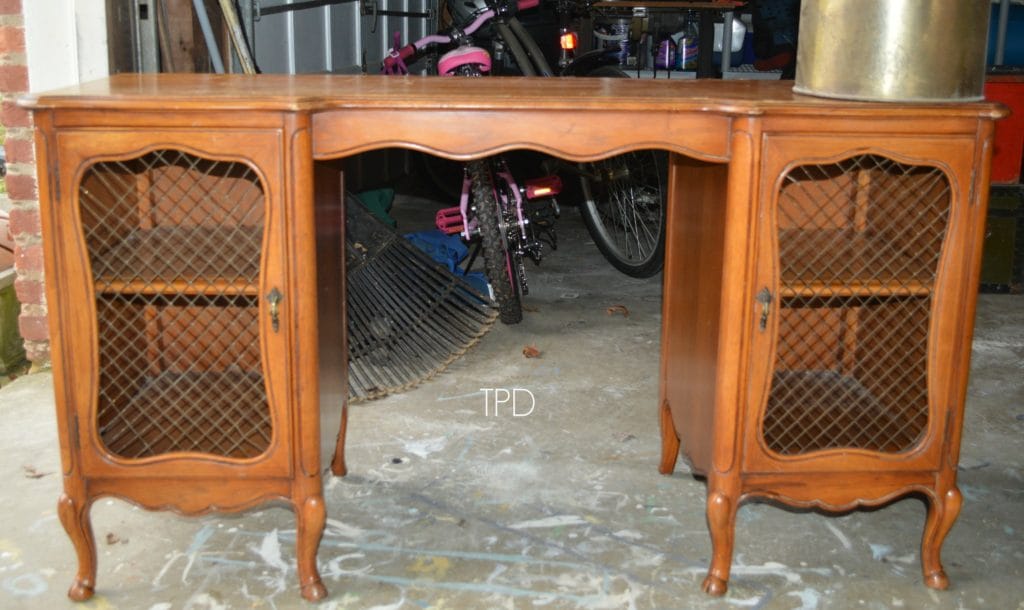 Mistake Number One.  Always do the top first and use it as a starting point.  I sanded down the top and it had a great honey tone to it.  The honey color didn't play well with Florence.  I decided to put a coat of stain on that had a redder tone to complement the paint color.  Wrong!  Always play off the wood tone and take it from there.
Mistake Number Two.  If it looks great – leave it.  I put on the initial coat of Louis Blue as a base coat and it looked great.  It fit the piece.  However, I had it in my mind that I was going for Florence and so… on it went right over the perfect blue!  It didn't look nearly as good.
Mistake Number Three.  If it doesn't work, forget it. I wasn't happy with Florence so I decided to add a wash and wax to see if I could salvage it.  I spent hours trying to force it to look "right".  I really should have repainted it from the beginning.
I need to remember to go with the piece and not force it.
Here it is yesterday – opposite to what I had envisioned.  I really didn't like the red/green combo!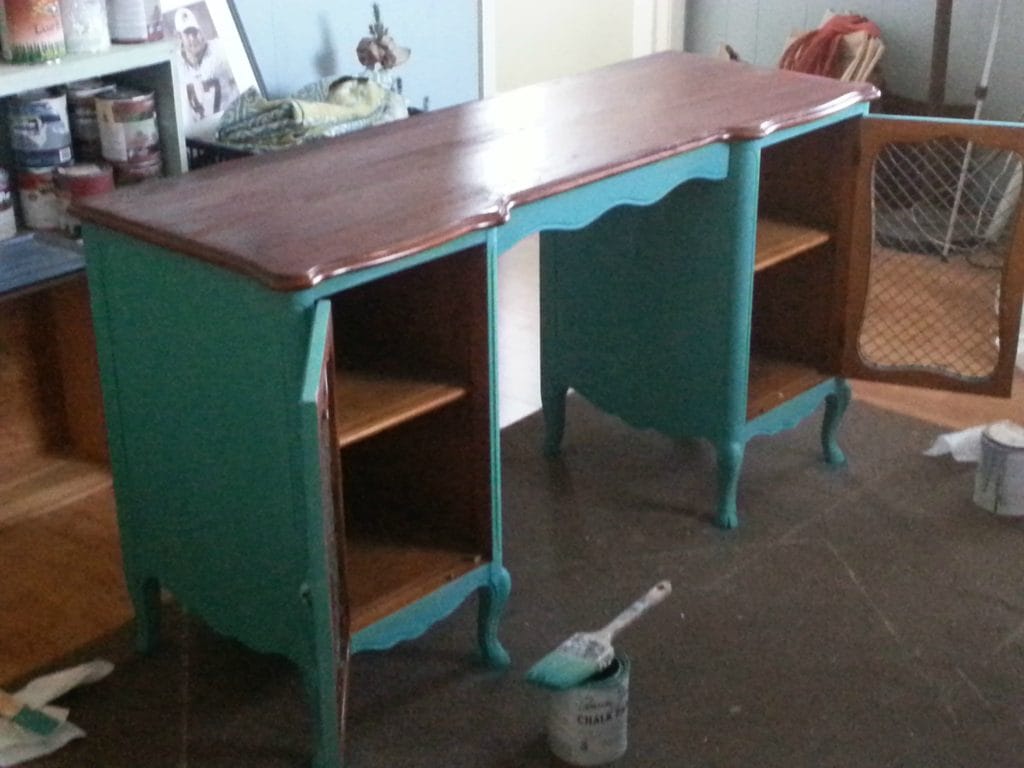 Here it is today.  It's looking great now and I am really pleased.  However, it's taken a ton more work and a day longer than it should have.  The good news is that by trying different colors and stains, I've hit upon a great combo.  A lighter blue over the Florence that creates a rather aged or shabby look but is paired with a shiny, more elegant top.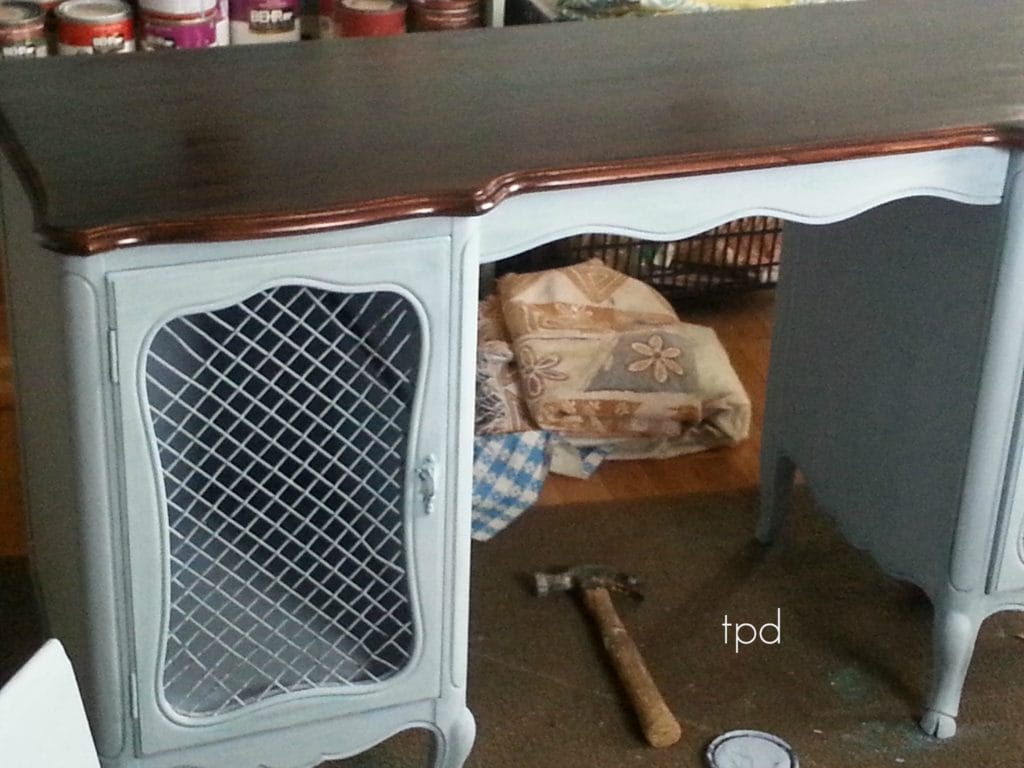 Much better!  More calming and pleasing to the eye.
I hope to finish it today and post the before and after tomorrow!