I went thrifting today and had a blast!  I'll quickly share my finds.
These fabulous vintage sleds were leaning against a wall and I grabbed them.  They're an old Radio Flyer, a Sears sled and one is marked Hawthorne.  By the way, have you heard they are banning sledding from neighborhoods due to children's injuries?  Imagine the wounds these could inflict!  The fact that we actually used to fly down steep slopes at breakneck speeds on these contraptions made of sharp steel is a little frightening 🙂
Dangerous or not, they are gorgeous.  Perfect for decor in a ski chalet or any home and they are in perfect working condition (if you are willing to have your kids take the risk!) and  I also grabbed this great Radio Flyer wagon.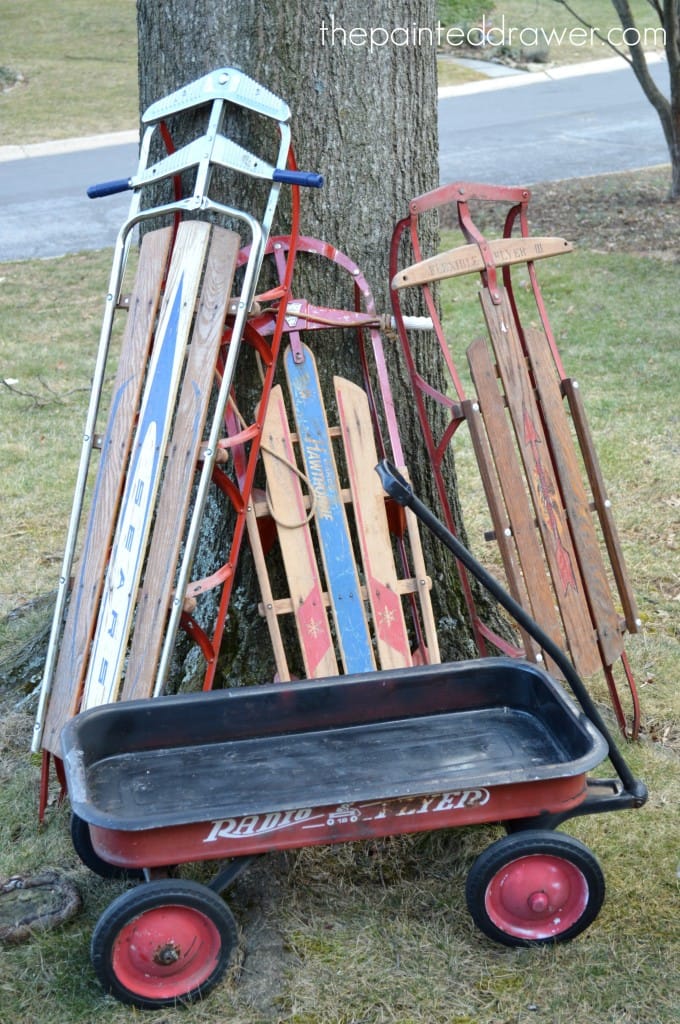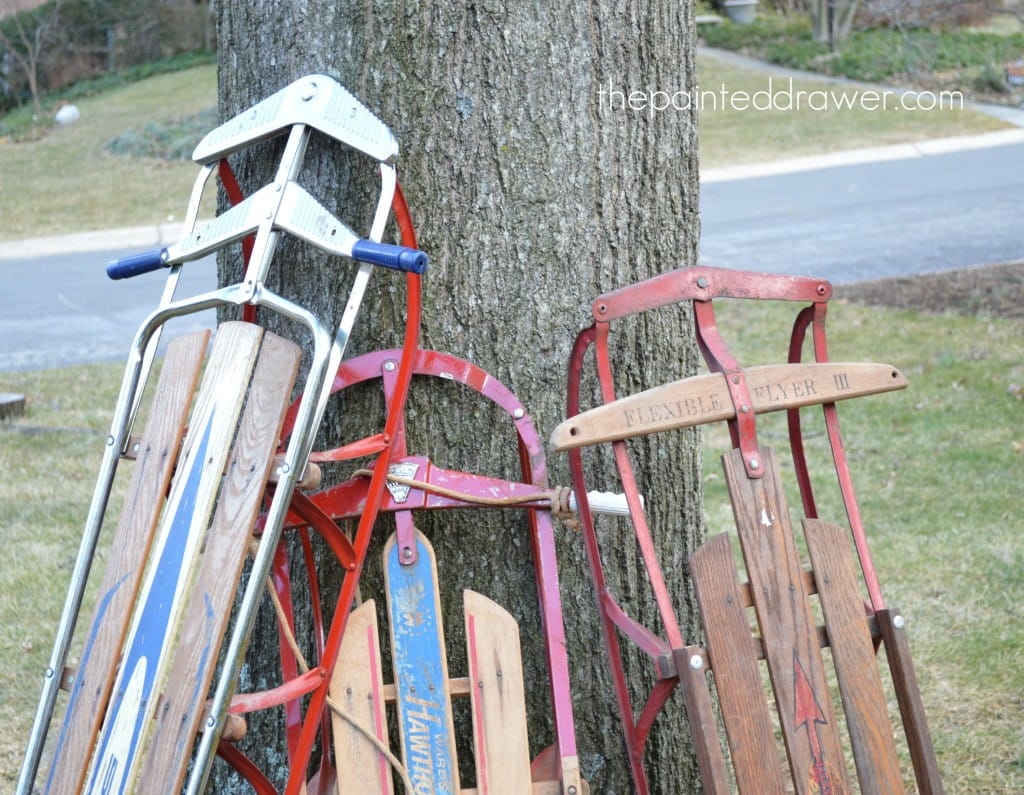 I also found a fantastic MCM dresser for my son's room.  Terrible pic but I'll share Monday!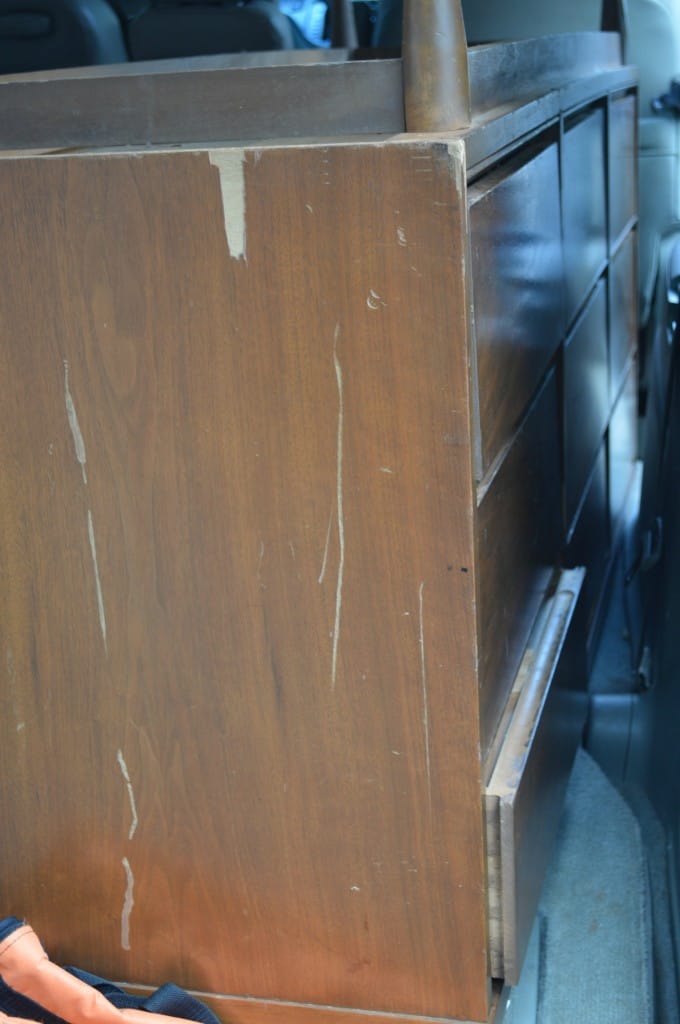 He currently has my grandmother's old MCM chest and this will look great in the bedroom with it.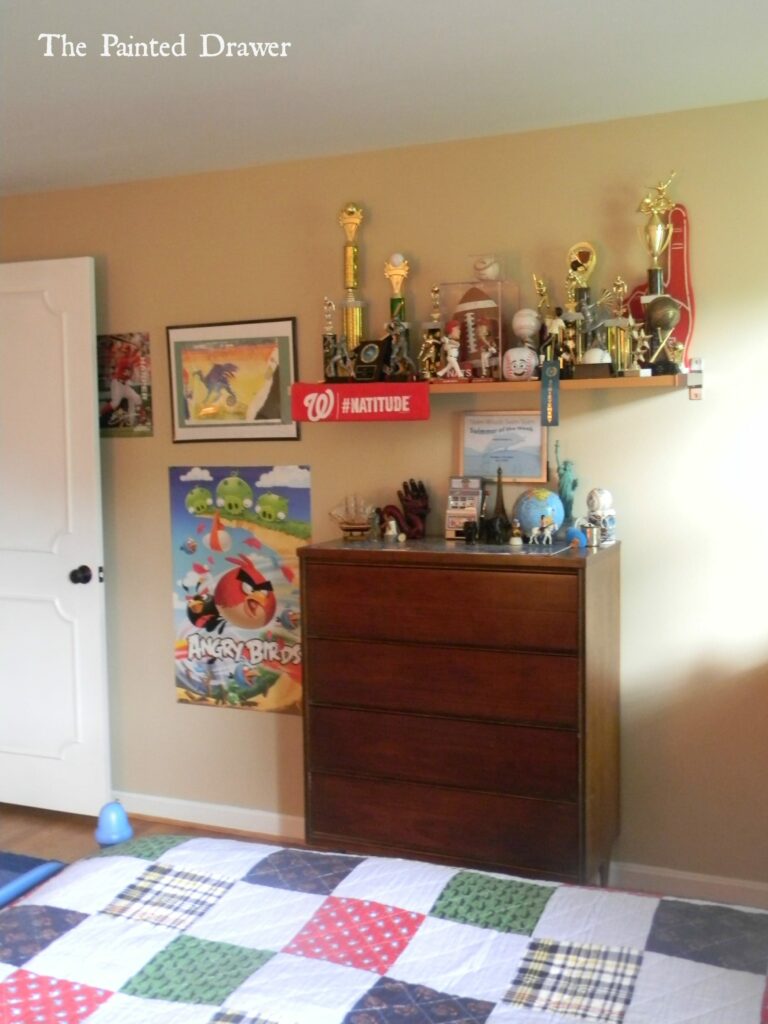 A good day!