Yesterday, I posted how I added my wash of creamy white (Old Ochre) after I had waxed my table in clear and dark waxes.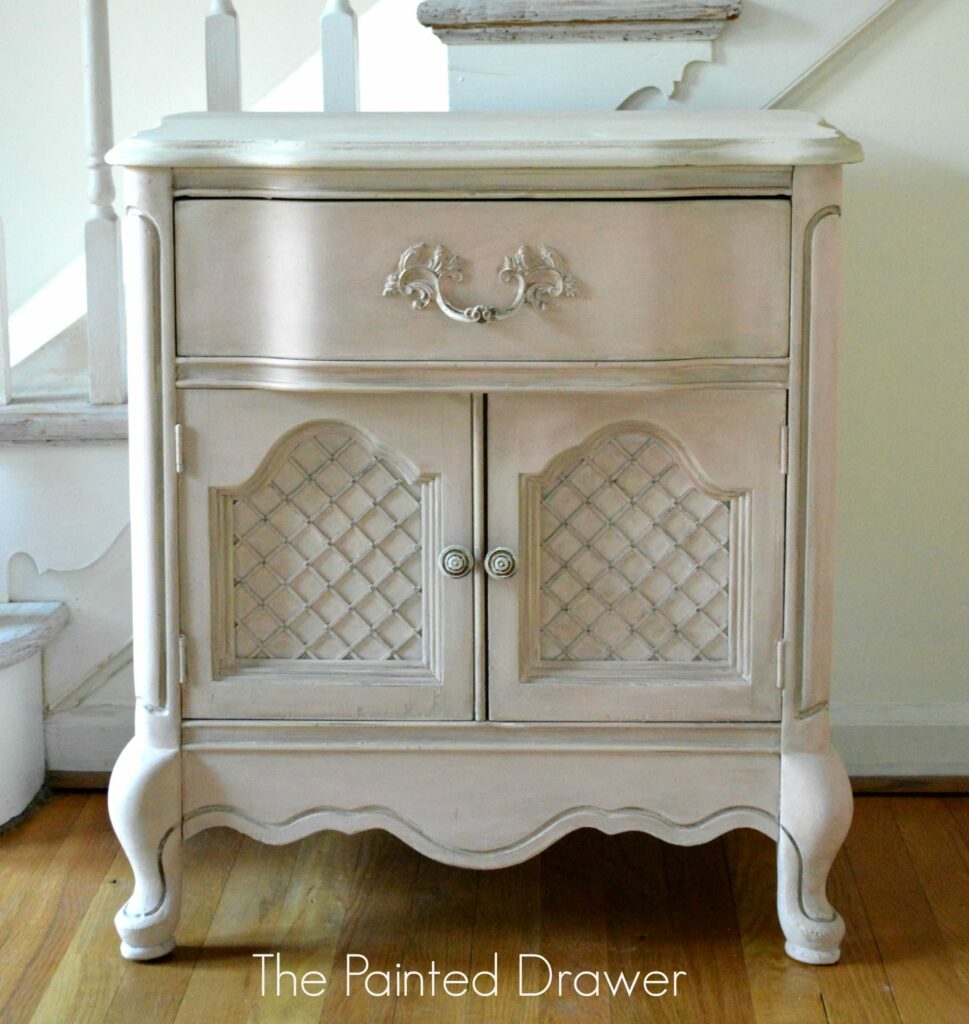 Is it possible to paint over a waxed finish?  I know this is confusing and I think that yesterday I added to the confusion.  Sorry, guys!
My tip:  If you are re-painting a piece after you have applied a wax finish, it is best to first use a sanding sponge and go over the whole piece thoroughly.  Clean it off with a clean cloth and then apply your new coat of paint.  The new coat should adhere just fine because you will have sanded off enough wax for it to stick.
Now on to a wash.  I first applied a wash directly over a completed waxed finish with the Provence Buffet.  I thought I was done and waxed the whole piece.  However, my client wanted it a little lighter.  I went ahead and added a wash directly onto the waxed finish and – ta da! – it worked beautifully.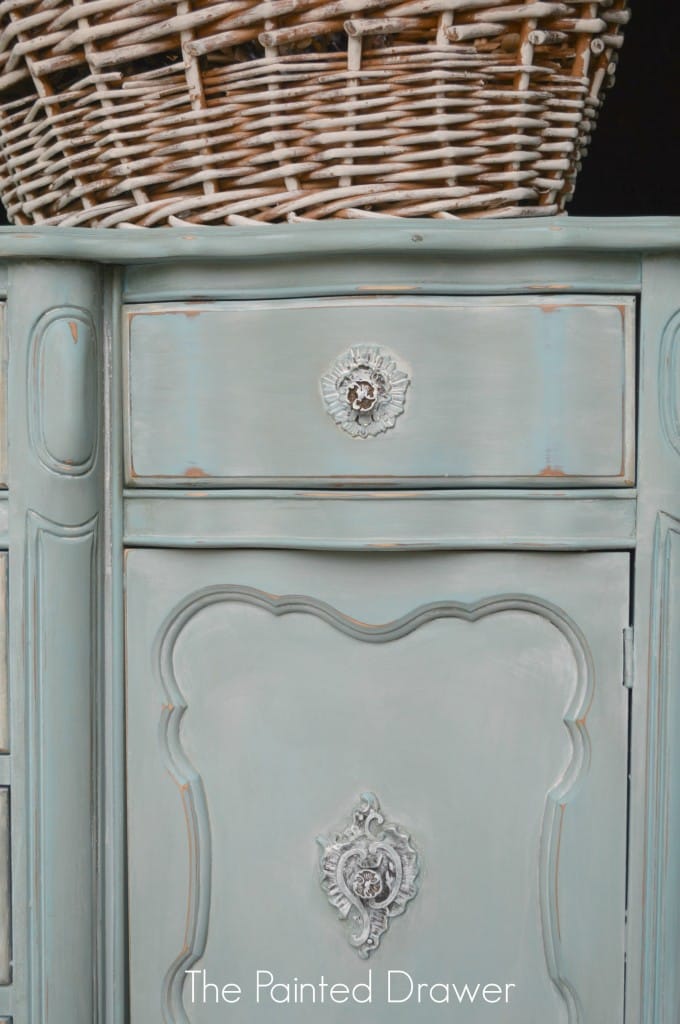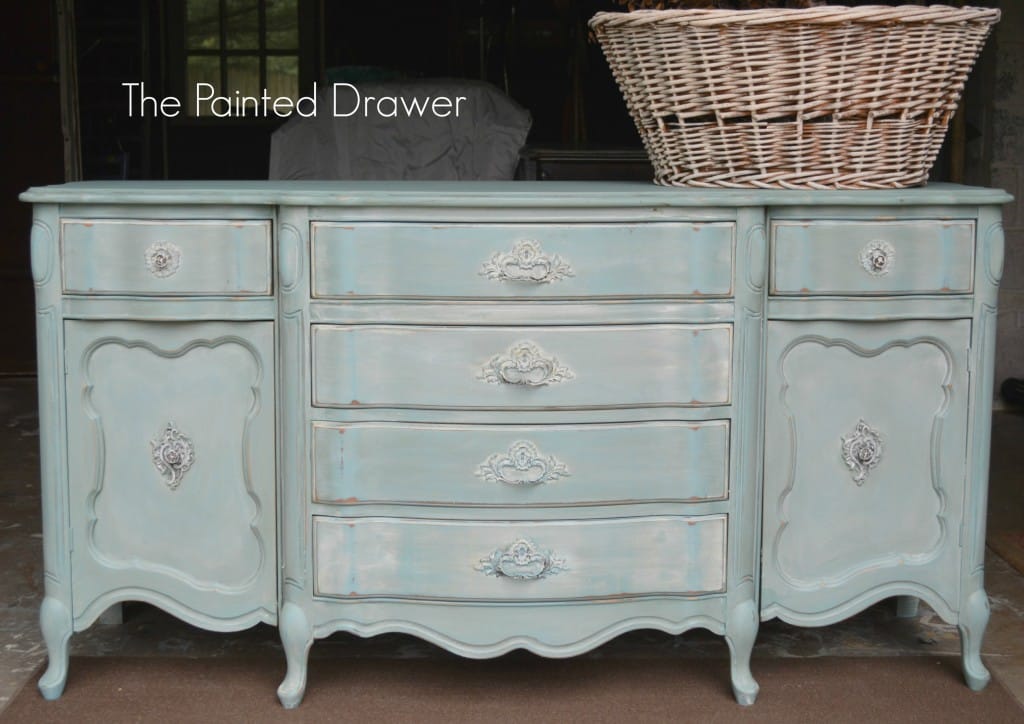 The wash is created by taking a paint brush and saturating the bristles with water.  Dip the wet brush lightly into the paint and apply a very watery whitewash directly over the waxed piece.  The wax will initially resist it.  Take an old soft rag and really rub it in.  Rub it in until you are happy with the result.  You may want to add more wash or take more off with your rag, depending on what you prefer.  It actually is a great way to control the wash as it is easy to rub off and easy to add more.  Apply another coat of clear wax over the wash after it has dried.
Trial and error, my friends!  It is the best way to learn.  Just get in there and give it a try.  You will likely develop your own techniques as you go.  Paint on, people 🙂
Join the Fun! I Always Love More Subscribers!
Linking To: