Exciting news to share!  If you click on DIYNetwork.com and scroll down to a post on "Trash to Treasure" – wowza!  There's my French Linen and Gold Vintage Chest!  I was thrilled to see it included!  The HGTV and DIY Networks are my most watched channels and to be included on their website is more than cool!
Confession: currently, my favorite show is "My 600 Pound Life".  I have no idea why but it fascinates me.  Maybe my obsession with makeovers has continued onto people?  I also loved Hoarders.  I am weird.
Today was a paint inside day.  I thought I would show you what my home looks like during the freezing month of February.  My kitchen has been taken over, my office/workroom is full and everything is now kind of creeping into my living room.  Oh, spring!  Where are you?!
The Baker Secretary is coming along nicely.  Only the first coat of Old Ochre and it already is transformed!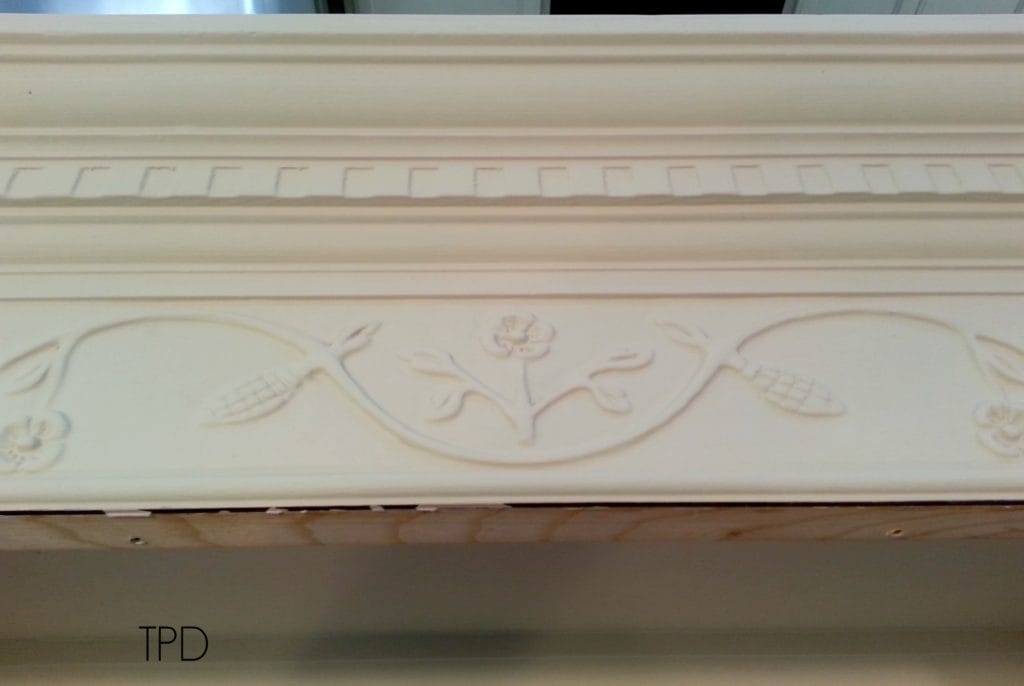 Tip of the day: While taking a break from painting, wrap your brush in plastic wrap. 
Take your lunch break, pick up the kids from school, take your oldest to basketball practice, middle to indoor softball workouts and youngest to ice skating and guess what?  Your brush will still be good to go when you are ready to paint again!
Join the Fun! I Always Love More Subscribers!