I really, really wanted to finish the wicker table to share and began working on it yesterday. Unfortunately, I ran out of paint after the first coat.  My plan was to pick up more General Finishes milk paint at my local Woodworker's Club first thing this morning.  However, we woke up to a beautiful snow day in Maryland and the kids are home.  Hence, it's all put on hold!
Instead, I will quickly share what I'm thinking for my family room.  We currently have a three-seater sofa and a lounge chair.  My oldest kids are now teenagers and my little one turned ten.  We have outgrown our current seating and when we gather to watch tv, etc. we just don't fit anymore!  I keep telling them to please stop growing and yet they continue to get bigger and bigger 😉
Here is what the room looks like now.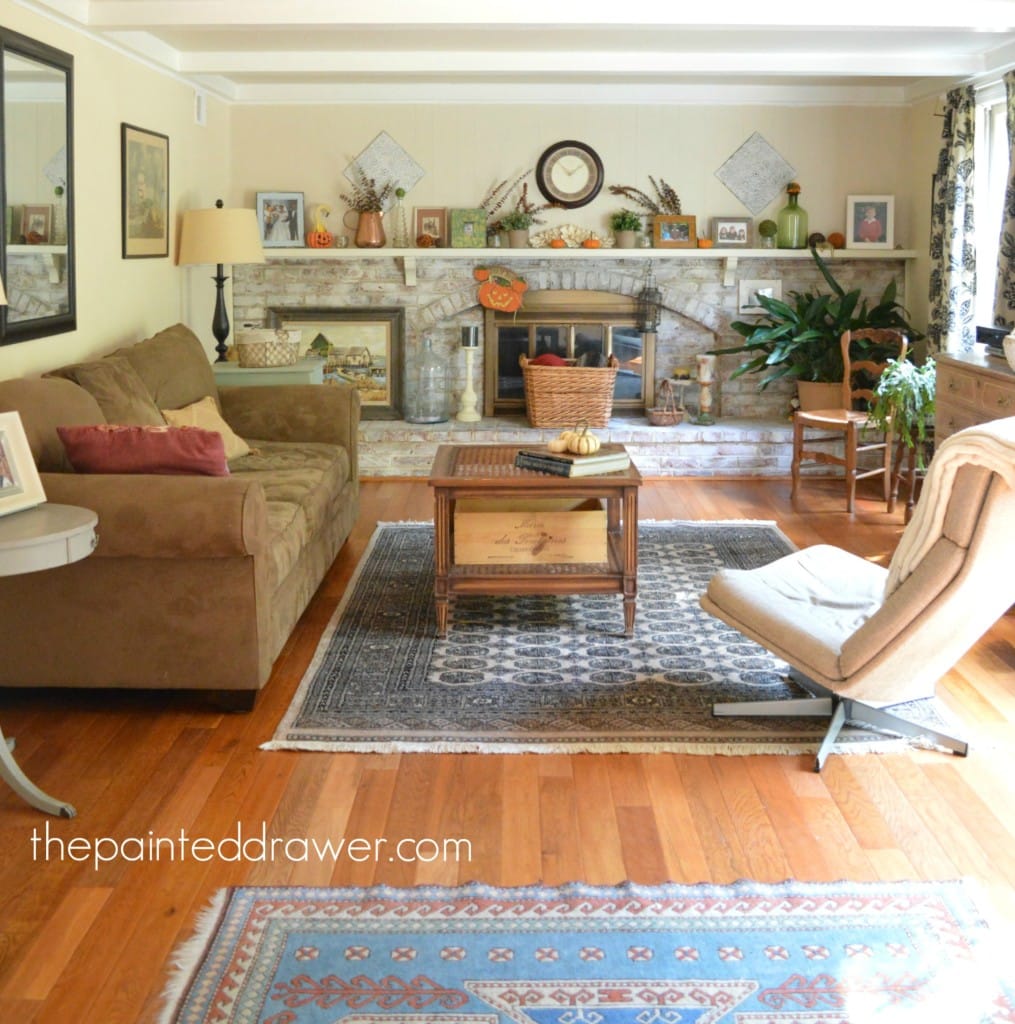 I'm thinking of selling my current sofa on Craigslist and taking the plunge and buying a new sectional sofa from Macys.  It's big and roomy and comfy but it is a little pricey for me.  Well, I am used to thrift store prices so this is quite the investment.  Here is the pic from their online site.
I think that getting rid of the chairs will make the room feel bigger and give it a cleaner look.  Plus, we can all fit while watching Survivor 🙂  It is pretty dark but I think the room can handle it.
Now, the snowball effect begins.  Should I change the wall color to a warmer hue?  The current cream is a little too yellow for my taste.  Or, should I stick to a different cream/white as the sofa is dark?  This leads to the rug – stay or go?  I also like the look of bamboo shades and may add those to the window and french doors.  Yes, the snowball effect has taken hold!
Join the Fun! I Always Love More Subscribers!