I woke up today, checked my email and clicked open my daily Hometalk update.  Wow!  Were those my stenciled walls front and center with "Will THIS Be the Hottest Trend of 2015?" written underneath?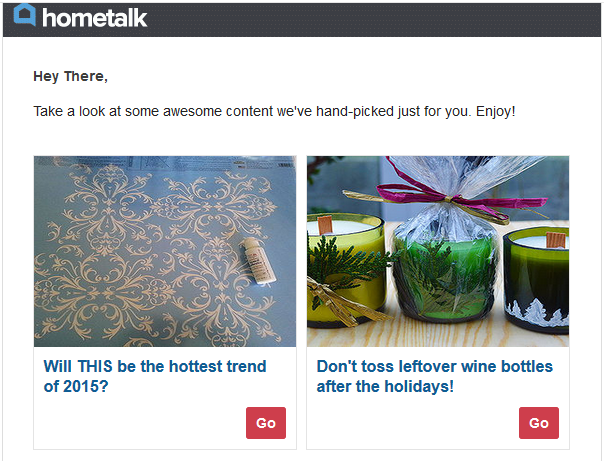 Hot trend and myself don't typically go hand in hand 🙂  My girls will find it extremely amusing!  What a great way to start the day!  Click here for the post and all the other great content that Hometalk has to share!
To those who celebrate Christmas, may you have a wonderful holiday filled with love and laughter.   To everyone I wish you all the best for 2015.  Peace to all!
Join the Fun! I Always Love More Subscribers!